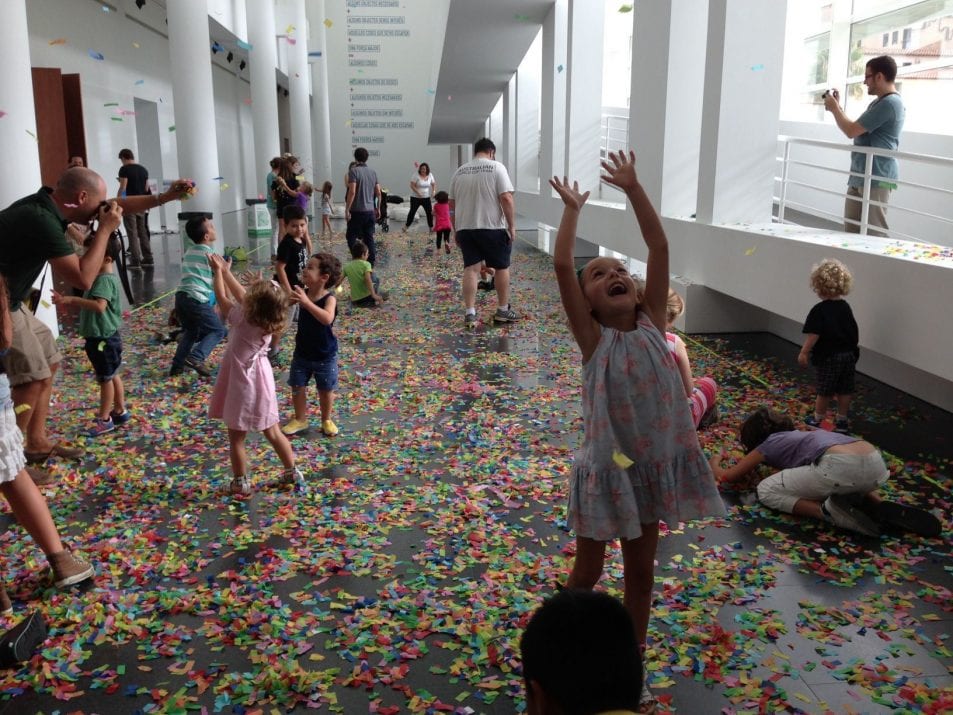 I can´t think anything more fun than to visit a museum in family y welcome the children with a shower of confetti. In this very original way the Museum of Contemporary Art of Barcelona (MACBA) celebrated the Mercè festivities, with some open house days to show the...
read more
Your favorite restaurant to go with kids, plan to repeat with them over and over again because it is ideal for children or the ultimate children's show that you have loved. If you are a mom or dad (or grandfather or aunt!) And you think we should publicize these sites, please write your suggestions.
If you have a business related to the children's world and you think it would be interesting for our readers to know, we will also be happy to hear about you. Explain to us what you offer and why you think it is interesting to know the followers of Barcelona Colors.