When we were thinking about an extracurricular activity for her, it was clear: learn how to ride a pony. We were looking at different options and finally we chose the riding school La Foixarda.
RIDING A PONY IN BARCELONA
For those of you who are thinking about enrolling your children to a similar extracurricular activity, I will explain: RIDING PONY IN BARCELONAThe riding school La Foixarda is located very close to the MNAC and it can be reached by using the mechanical stairs of Plaza Espanya or you can park in the area (there is often free parking space). At the end of the post I have put a map with directions.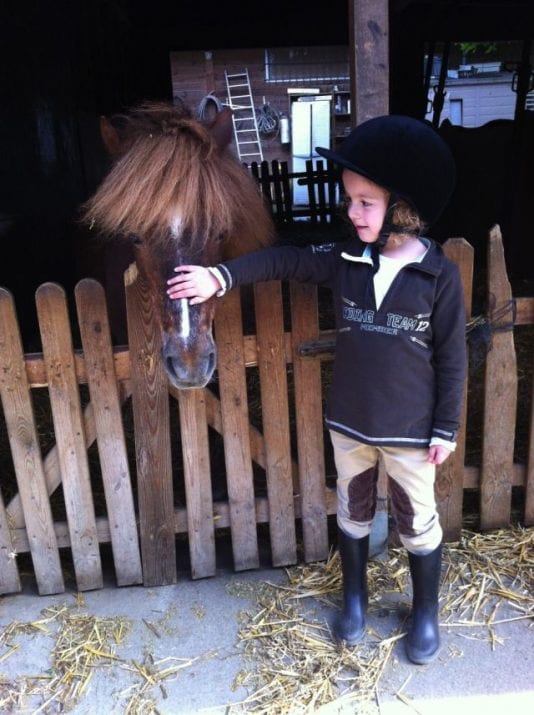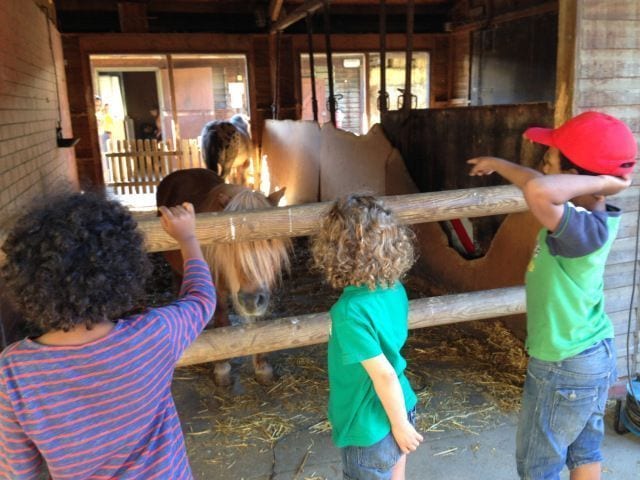 Roughly, the riding has many good and one bad thing.
The good part: the atmosphere and the prices. It is a very normal and healthy ambient,  full of kids and people who like horse riding.
Teachers are part of this great ambient. The different pony teachers Sofia had were lovely and they transmit their vocation for the world of horses. And the prices are public and affordable (around 60 euros per month for pony riding).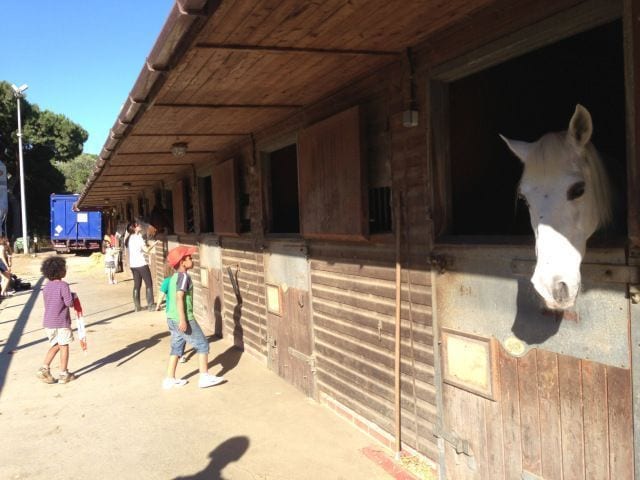 The bad part with La Foixarda, in my opinion, is that the facilities are somewhat neglected. A pity because it is a spectacular site.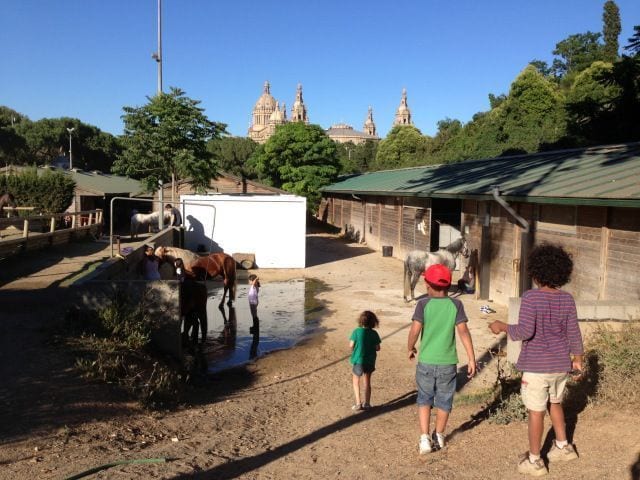 THE RESTAURANT LA FOIXARDA
The restaurant is another of the good things: they offer  a delicious argentinian barbecue! From Monday to Friday there is a menu of grilled food for 9.50 euros.
Many Saturdays we have come to La Foixarda exclusively to eat in the restaurant (hey, on weekends usually it is full, so the best is to reserve. At the end of the post I have put the phone).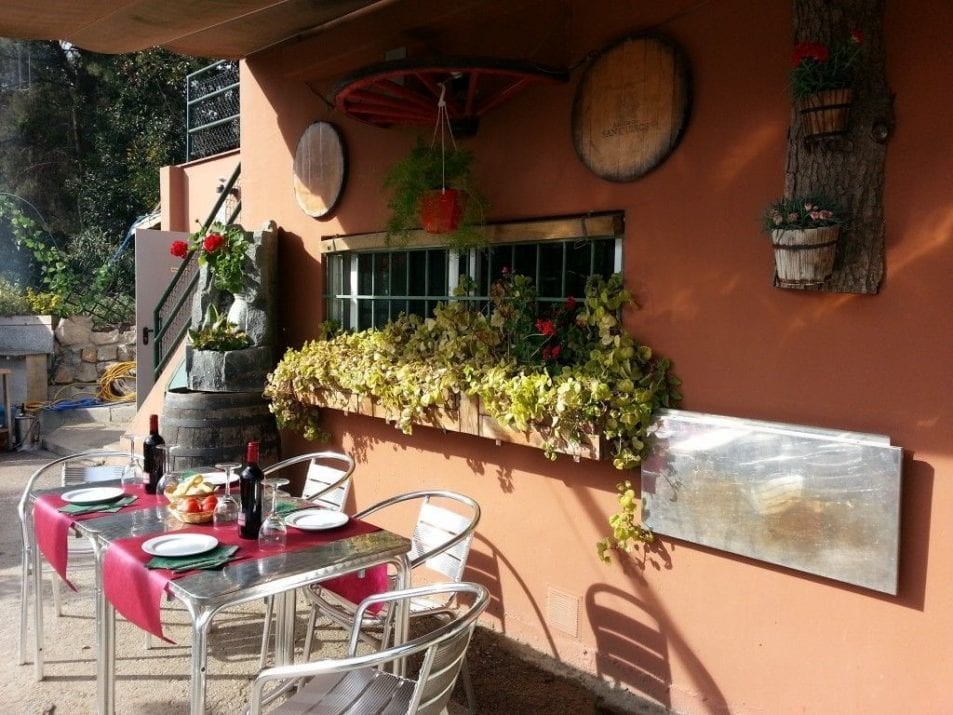 (Picture taken from the restaurant's web La Foixarda)
Furthermore, the restaurant overlooks the center court. While the adults eat, children are entertained with the "show" 🙂
The age to ride a pony is 4-7 years old. In La Foixarda from 7 years old they directly start riding a horse.
For those who want to enroll your children to horse or pony riding as an extracurricular class, call and ask for the schedules, because the web is under construction.
During summer they organize riding camps for children, they are part of the Olympia Campus. We enrolled Sofia for 15 days and she was very happy: they combine riding classes in the morning with swimming classes in the afternoon in the nearby pools Picornell.
In the riding school of La Foixarda they have experience in Hippotherapy for children, which is therapy for children with physical and / or mental disabilities.
And if what you want is to try only one session of pony riding you can also do it.
RIDING SCHOOL LA FOIXARDA
Av Montanyans, 1 – 08038 Barcelona
Telephone: 934261066 
RESTAURANT LA FOIXARDA – Argentinian Barbecue
web