With this weather we want to dine out, beach, sea, good food, good company, children, Barcelona, views… no, I'm not dreaming, am thinking of restaurant salt Cafe.
RESTAURANT SALT CAFÉ BARCELONA
I explain you. A few days ago we wanted to go to dinner with children and we thought of a place that we would be comfortable both adults and the "small" ones. A restaurant where children could play once the finished dinning and the parents could talk quietly while we finishing the dinner.
I thought of the Sal Café because its at Barceloneta beach and has a large terrace that leads directly to the sand. Children and beach, a combination that never fails. But, what was my surprise? Well, the restaurant is much more thought about children than i could remember. They have high chairs, a very comfortable bank to have them controlled and special menu for them.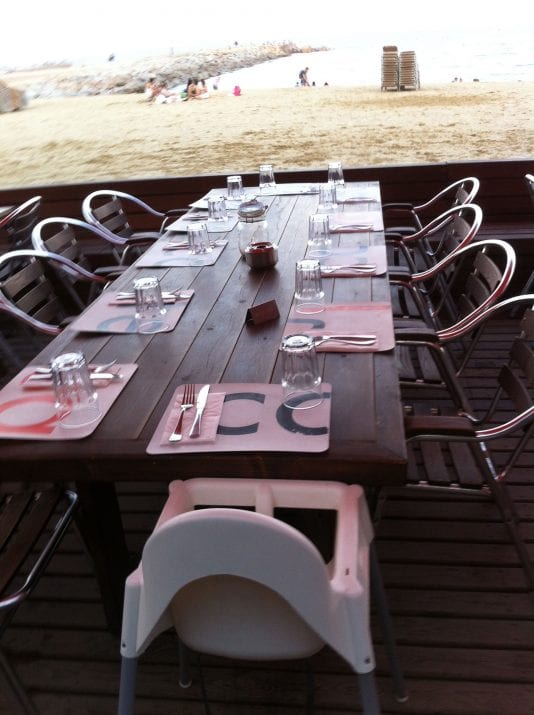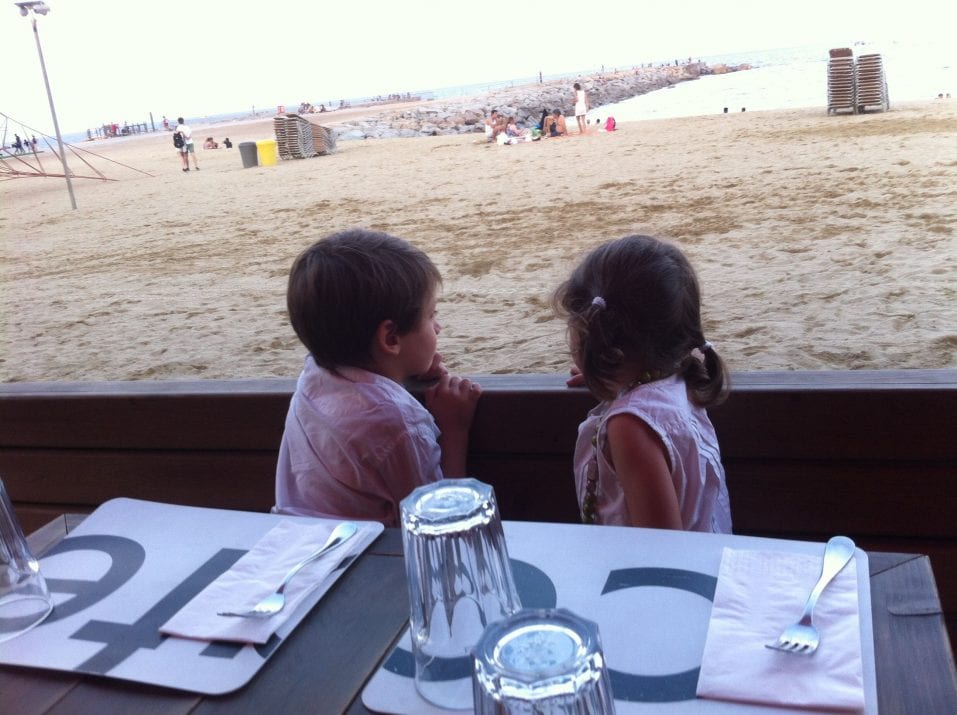 We also ate very well. The menu is varied so we opted for a pica-pica as a starter plate and for the main course we shared a variety of rice. All very good and of a fine quality.
For the children was also a very funny plan. Next to the restaurant there is a pyramid of ropes where they can play, they had a good time climbing over it. We could control them from the table because distance was permitting it.
The location of the restaurant is very comfortable. It's in the Barceloneta beach but not in the heart of it, so the atmosphere is calmer than elsewhere but at the same time you can enjoy great views of the skyline of the city.
(Photos were taken from its facebook because our photos were missing light)
Data of interest:
Restaurant Sal Café: salcafe.com
Direction: Pº Marítimo de la Barceloneta s/n. Frente al Hospital del Mar – 08003 Barcelona
Hours:  You can have a lunch or a dinner. Consult their fb because there is a variation acording to the season.
Average price: Adults 30.-€.