A few days ago we enjoyed the first theatrical tour for families, organized by Casa Batllo. The experience was amazing and super recommended … so today I'll tell you.
THEATRICAL TOUR FOR FAMILIS IN CASA BATLLÓ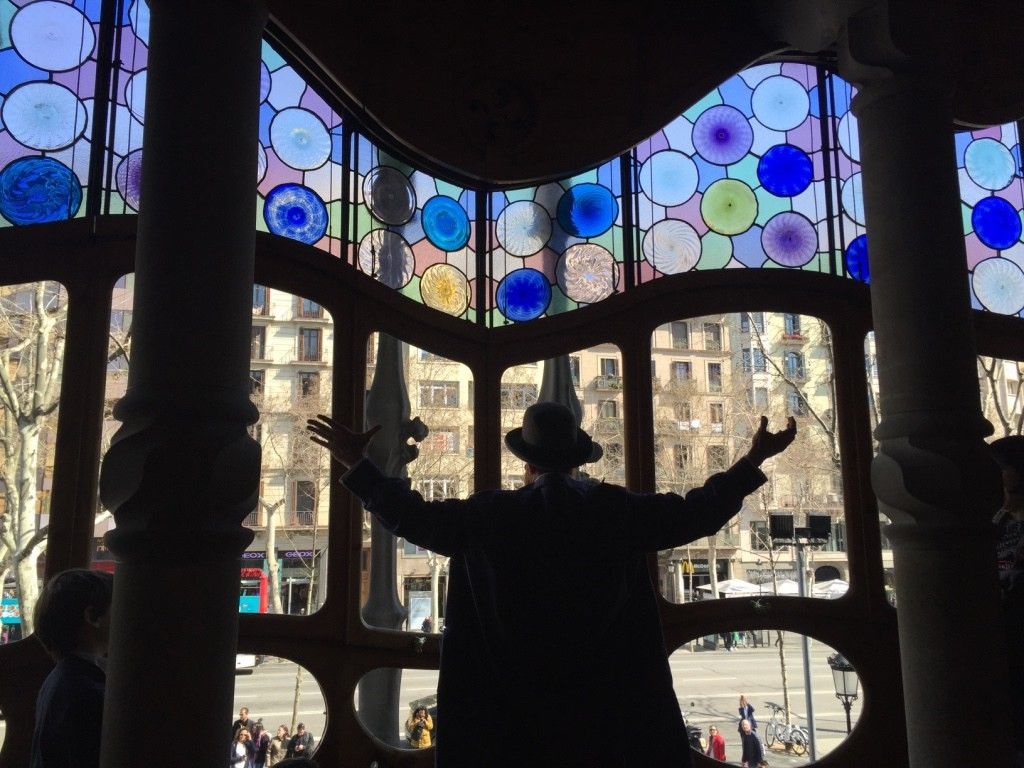 Knowing the Casa Batllo is always a spectacle, the master work of Gaudí. A jewel of modernism full of original and surprising details. A mix of visual puns, thoughtful touches to the millimeter, curves, colors, shapes and much more.
We tell you just in time our visit to Casa Batllo with children and that we enjoyed it ,having the augmented videoguide and virtual reality. And today we want to tell you latest news in order to discover Casa Batllo with your family.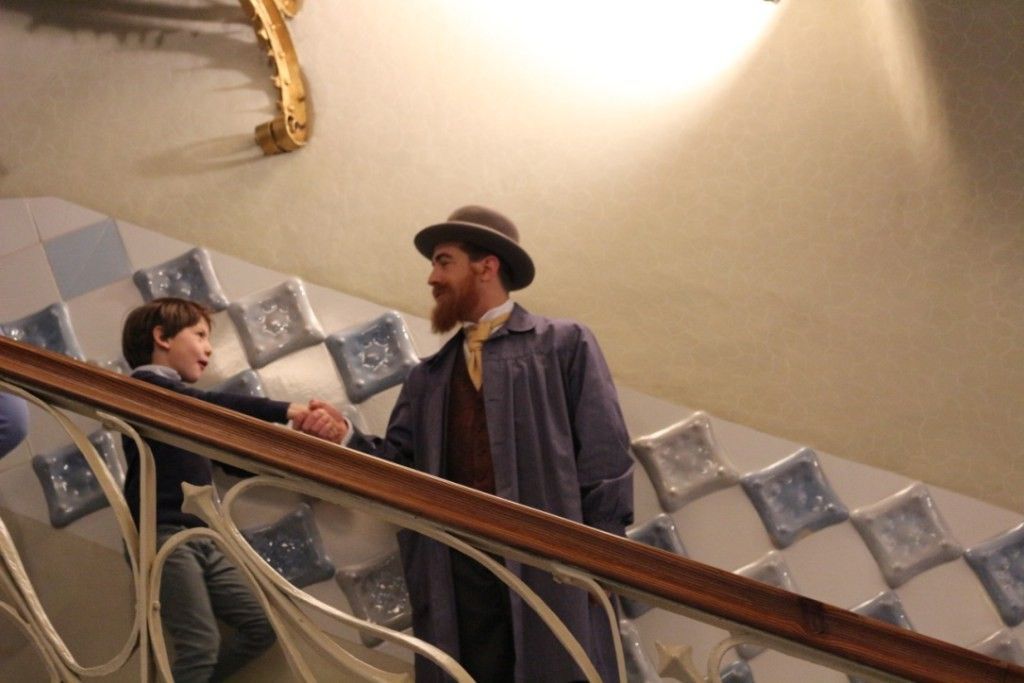 The family visit makes the experience of knowing every corner of Casa Batllo as something different and original. Antoni Gaudí himself accompany the children and families in every corner of the building and explains firsthand anecdotes of how it was built and the reason of each corner.
A FAMILY PLAN 
The actor playing Gaudi, is funny, friendly and has a great empathy with children, so during the one hour (aprox) visit, achieves to make children stay tuned and super entertained.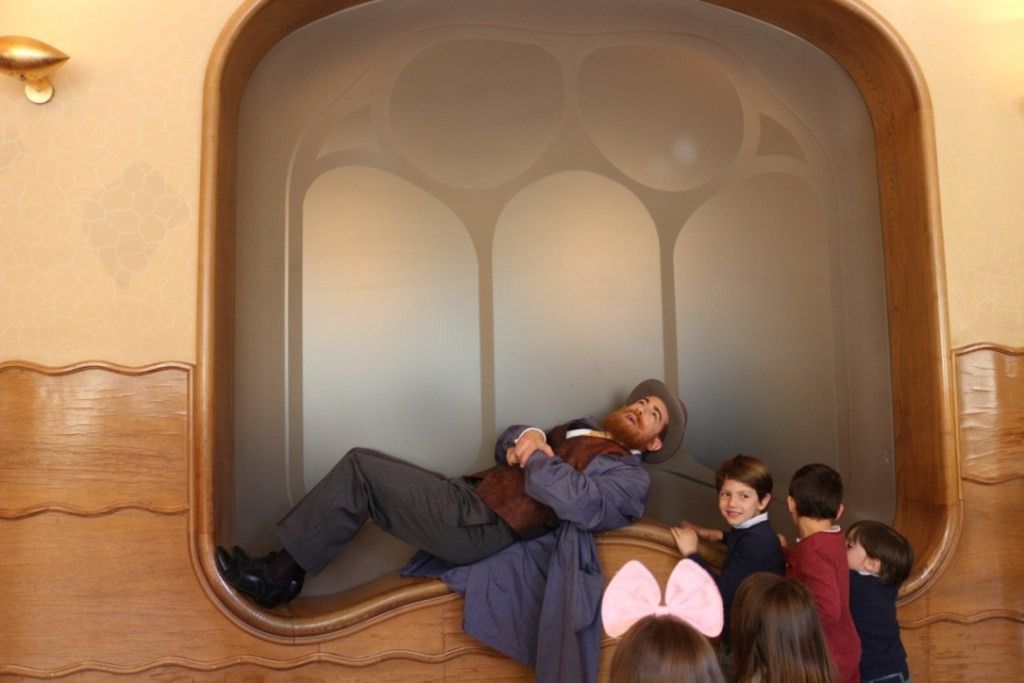 With Gaudí we explored the stairs and the inner courtyard, with its spectacular blue, the windows, the first floor, the former home of the Batlló family, with its wooden railings which represents the "skeleton" of an animal, the romantic mushroom-like fireplace with a very original story, the lounge overlooking the Paseo de Gracia , the attic with the famous arches found in other works of Gaudí, representing the ribcage of an animal … and in the end the top off the roof … simply amazing.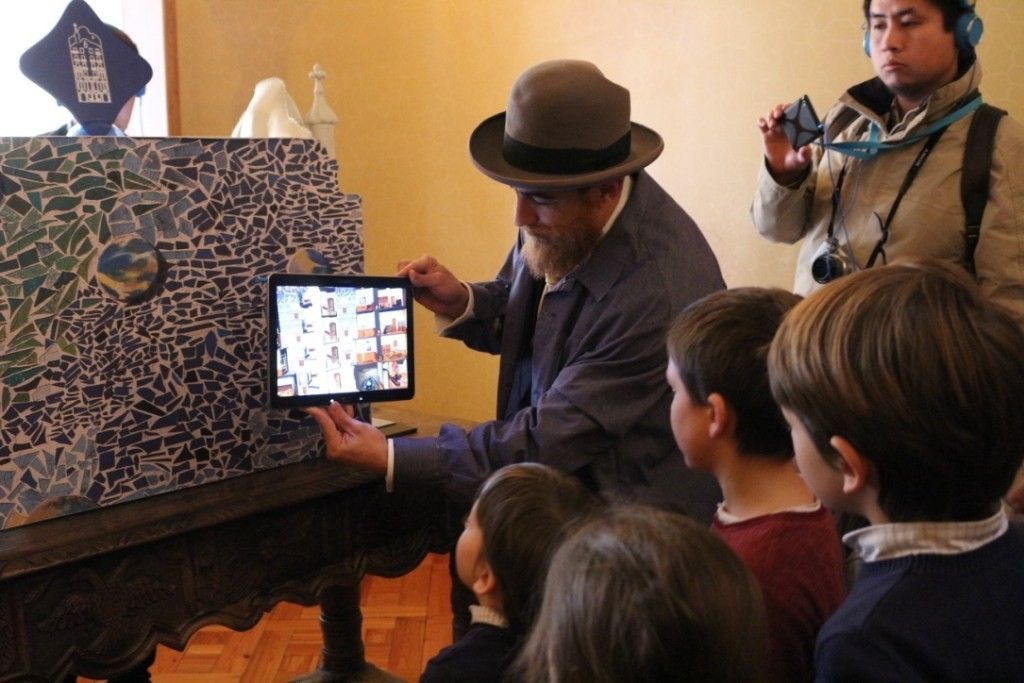 And to finish the visit we ended up with a family picture from a balcony of the facade, with spectacular views of Paseo de Gracia and a good memory of the experience.


An entertaining way to discover Barcelona with children having both kids and adults entertained (for me it was simply amazing).
Theatrical tours of Casa Batllo
Here are some "tips" for the visits:
Days: consult their site
Hours: 16 and 18h , duration 1 hour.
Languages: Spanish and / or English
Tickets: Casa Batllo