A couple of weekends ago we were invited to the Berga Resort. So we packed our stuff and the whole family went there. Today we tell you about our experience.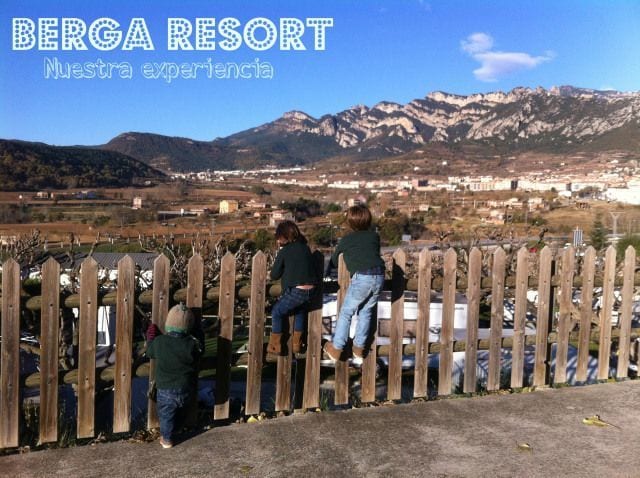 Berga Resort is a camping with bungalows, chalets and a caravan zone, but it also has common facilities that makes it an ideal place to enjoy a family weekend.
We stayed in a chalet for six people. It had everything: two bedrooms, loft, bathroom with shower, kitchen, living room and an outdoor terrace with a wooden table for outdoor dining.
The weekend we went was one of the coldest of the year so we took the opportunity to enjoy everything offered by the resort … the kids left from the playground really satisfied. There were activities and an instructor that watched out  everyone who was over 3 years old.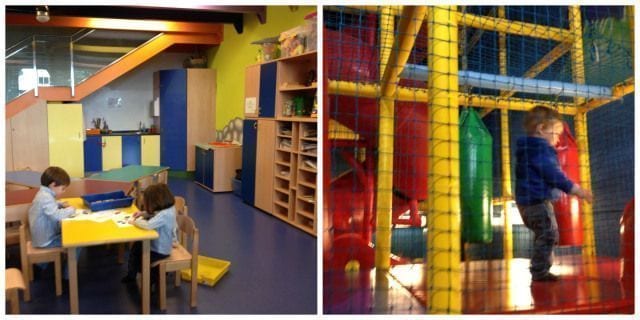 We also had the chance to enjoy the super heated pools …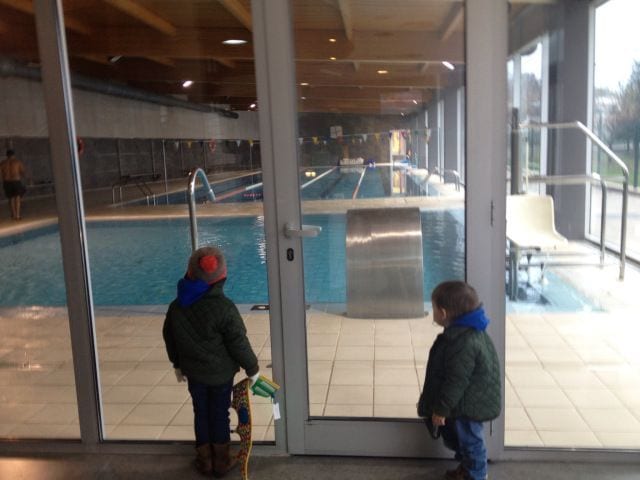 And the restaurant where you could eat from some croquettes or a pizza to more complex dishes. Of course, all adapted to the little ones … with highchairs, special glasses, attentive service …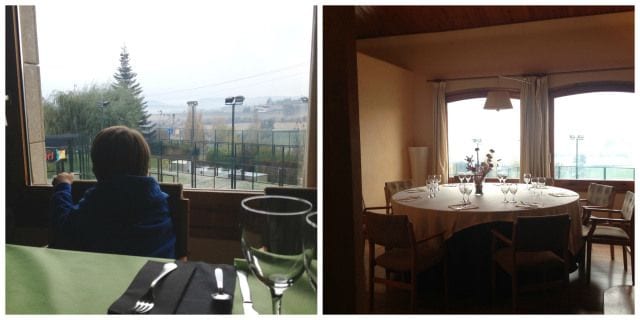 And for the adults… a vey relaxing Spa session… (photos from Anna)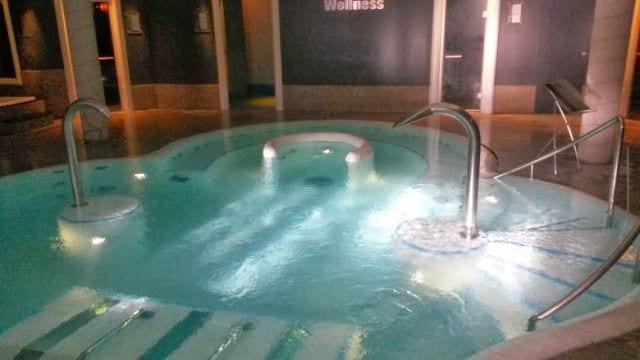 And of course … we were left with the desire to try the giant slide in the outdoor pool… it looks incredible!
But this was not all … apart from being able to enjoy all the facilities they had prepared a lot of surprises for the bloggers … breakfast, talk of SEO for bloggers with Rodrigo from Gipande, presentation of the products Micumacu… they gave us as a present a perfect crown for celebrating kids birthdays … Tulabooks also gave us a book, a super vinyl from Casa Vinilo and a kit from Creaalo … and to finish off … lots of discount vouchers from companies like Estocolmo Kids, Mamuky and Peque cosas.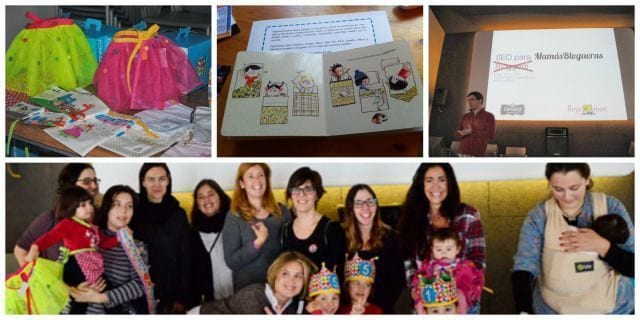 It was a pleasure to meet all the bloggers outside the virtual world … Annabel from La nave del bebé, Gisela from Para el bebé, Esther from Cada día es domingo, Mª José from Blogmodabebé, Anna from la mamá vaca, Laura from Salir en familia and María from ConMdemadre (a súper mother of three kids). Here all of them in the family photo.
On Sunday we took the opportunity to visit the area and we went up to the Sanctuary of Queralt where we could enjoy a panoramic view of Berguedá and try an inclined elevator.
And the culmination to a full weekend, while going back to Barcelona, we went to visit a great farm to go with kids … but we will tell you about this another day …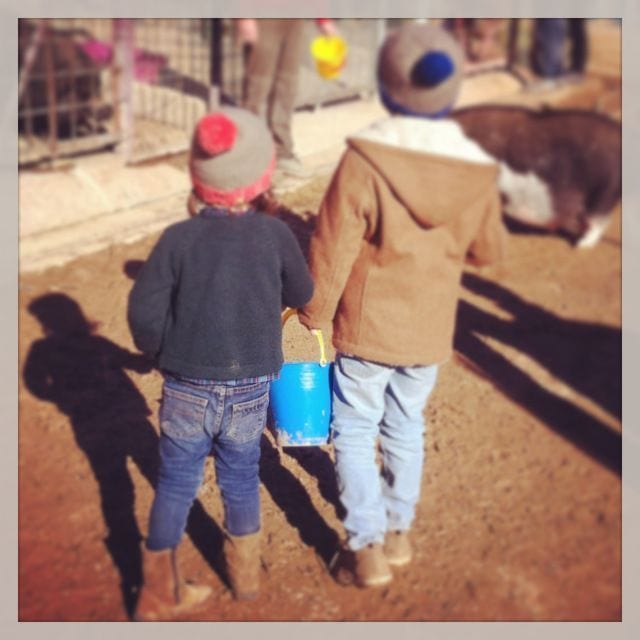 Berga Resort.
Web Berga Resort
Dirección: E – 9 / C-16, km. 96. Salida nº 95.[googlemaps https://maps.google.com/maps?f=q&source=s_q&hl=en&geocode=&q=berga+resort&aq=&sll=37.0625,-95.677068&sspn=52.902929,63.369141&ie=UTF8&hq=berga+resort&hnear=&radius=15000&ll=42.091049,1.855981&spn=0.071946,0.071946&t=m&output=embed&w=425&h=350]
Do you want to receive by email family plans in Barcelona ?
Subscribe to our blog.
Or follow us in: