If you're looking for a different and original dining experience in the center of Barcelona, enjoy the best brunch with Belbo Terrenal. There's nothing better than enjoying a brunch with family, and the Terrenal Brunch at Belbo Terrenal is the perfect place to do so. Here, we'll tell you more about the irresistible gastronomic offering and why it's perfect for children.
Until July 30th.
More info:: Brunch en Belbo Terrenal
THE BEST BRUNCH IN BARCELONA
From the moment you arrive, you'll be welcomed with a glass of Chandon Garden Spritz, a toast to start this culinary experience with joy, and for the little ones, a refreshing and delicious juice! The Terrenal Brunch buffet offers a wide variety of sweet and savory dishes, distributed in different themed areas. This is where the fun for the whole family begins!
In the heart of Barcelona, at the Hotel Me, you can experience a unique experience on its huge terrace with show cooking of rice dishes, grilled meats, and much more. Let us tell you all about it!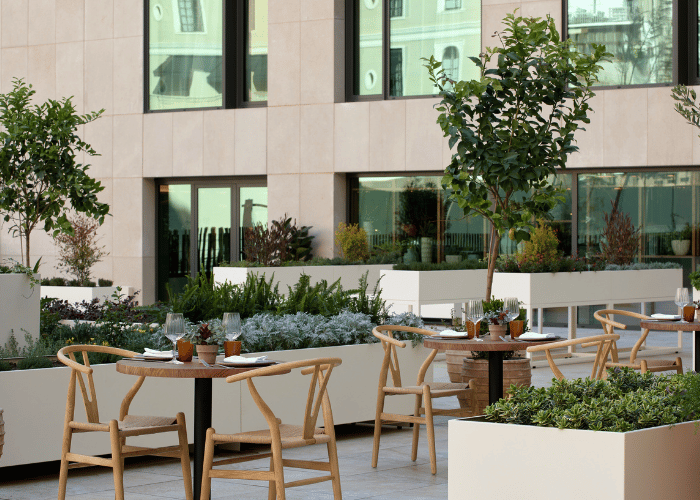 A BRUNCH IN THE CENTER OF BARCELONA
To start, we have the "Green Corner," a corner composed of a wide variety of jar salads. It's a fresh and healthy way to enjoy your favorite vegetables. You'll also find the "Antipasto" section, where you can indulge in a wide selection of Italian cold cuts and cheeses. A true feast for lovers of Mediterranean flavors!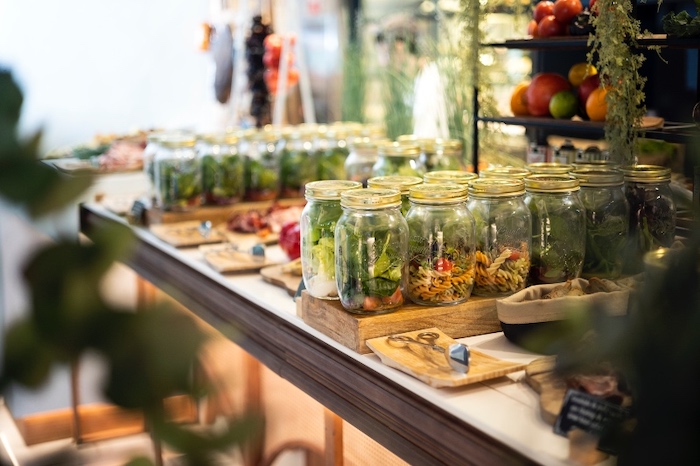 But that's not all, there's much more to discover. The "Raw Buffet" is specially designed for seafood lovers, with a fountain of oysters that will make you feel like you're in a marine paradise. You'll also find a variety of smoked dishes of the week that will surprise you with their unique flavors.
QUALITY FOOD FOR ALL TASTES
If you're a fan of classic Benedicts, you can't miss the "Egg Station." Here, you can taste these delights prepared in the most traditional way. And for those who adore pasta and pizza, the "Pasta & Pizza" area offers Neapolitan pizza slices and a selection of pasta of the week, always following authentic Italian recipes.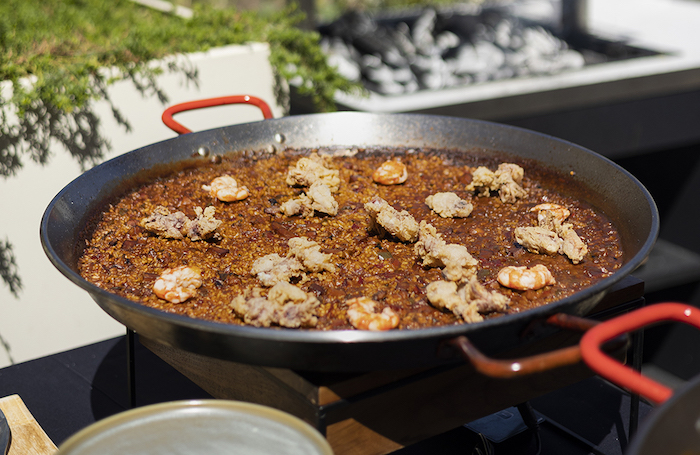 SHOW COOKING OF RICE DISHES AND GRILLED MEATS
But the best of the Terrenal Brunch is yet to come. The barbecue is the star dish! You'll be able to enjoy a selection of meats, vegetables, and fresh fish, grilled on the spot. It's a unique experience that will transport you to an authentic flavor festival.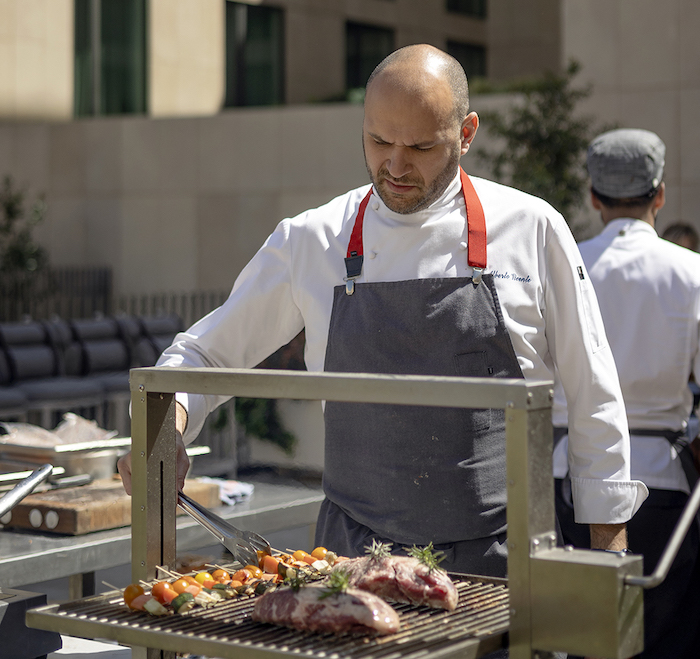 And the most spectacular part, the show cooking of different rice dishes cooked outdoors just for you… a spectacle to watch and to taste.
A PLAN FOR FAMILIES
The Brunch at Belbo Terrenal is perfect for treating yourselves and having a different plan in the center of Barcelona. Additionally, children also have their special place in this brunch. Belbo Terrenal cares about offering a fun and enjoyable experience for the little ones. They have many options for kids at the buffet… pasta, pizza… and the dessert corner… amazing. They even provide high chairs, and the spacious terrace area makes them feel comfortable and enjoy to the fullest! It's like being at a "fancy" hotel buffet, and kids love the plan.
MORE INFORMATION: BELBO TERRENAL BRUNCH
More info:Brunch en Belbo Terrenal
Price: The price of the Terrenal Brunch is €49 per person, and children aged 6 to 13 have a special price of €18.
Address: C/ de Casp, 1-13, 08010 Barcelona (At the Hotel Me in Barcelona)
Dates: Every sunday of july from 13 to 16pm