Cambrils is a big city but at the same time small, ideal to spend a few family days. Its main attraction is the sun and the beaches but it's also well known for its great gastronomic offer as well as for its port.
VISIT CAMBRILS WITH KIDS
We had a few days with the kids and we want to tell you some of the plans we followed.
There are many beaches in Cambrils, it has a 9 km coast. They all are of thin sand. From the port towards Salou there are wide beaches with all kinds of services, refreshment stalls, services of hammocks(deck chairs) and sunshades, aquatic activities, etc. The beaches towards Miami are smaller, with small coves and of small depth. Also there are services.
After spending the day in the beach, an ideal plan is to go for a walk at the promenade of Cambrils, and take an ice cream from one of the manyu ice-cream parlors that exists. Sirvent, the famous brand of homemade ice cream has the "cornered" stores and has been able to diversify opening also a yogurtería and an ice-cream parlor "juniors"' with very original flavors for the children. (pº Marine 68).
BEST TO DO IN CAMBRILS
Another funny plan for the children is to take the "small train" that gives tours along Cambrils. There are two routes, "Cambrils pueblo" and "Cambrils playa" and several stops. We took it next to the tourist information office (Pº of the Palm trees nº1). The children less than four years do not pay.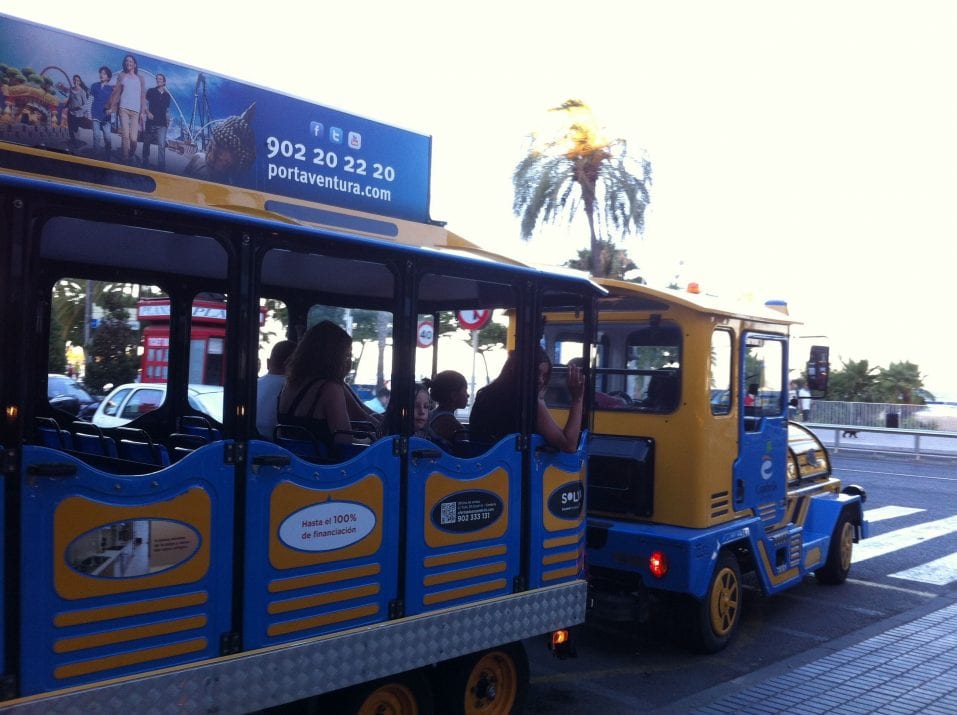 Next to the Tourist information office is the Parc del Pescador, an enormous park with many various areas of games for children and a snack bar with an ideal patio for the parents. Also every Wednesday of July and August free workshops are organized for the children, globoflexia, painting, etc. And for those who like playing chess there are available some tables with games. They say that it is really good for the children to learn since small age…
And finally, our proposal to end the day is to give a bike ride by the bike lane of the promenade. We did about six kilometers. Here are some photos.
MORE INFORMATION
Turism office of Cambrils: cambrils-turismo.com