And it is that in the Parque de Cervantes, apart from being a huge garden with many places to rest, play or jog, it contains a collection of rose bushes that during the month of May can have more than 150,000 roses open at a time . That year the edition of the International Rose Contest will be from May 12 to 14, 2023
THE CERVANTES PARK IN BARCELONA AND ITS ROSES
They say that May is the month of flowers and if there is a park to visit during this month, it is the Parque de Cervantes, one of the most beautiful gardens in Barcelona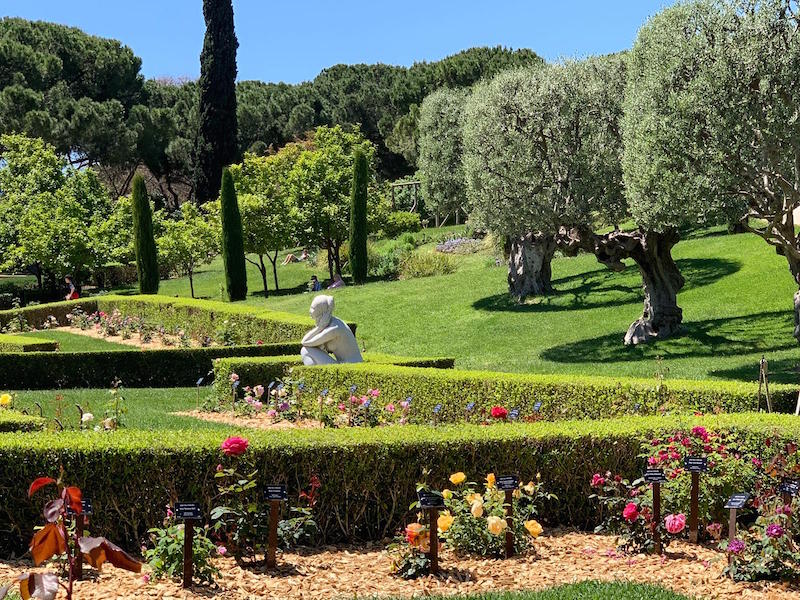 Entering through the upper part of the park, in the rounds area, you immediately come across a wooden pergola covered with climbing roses. There are roses from all continents, of all colors and shapes. It is a pleasure to walk among the flowers because the smell they give off is incredible.
The children have a great time smelling the different roses, playing to see which one was the prettiest or how many different colors there are. It is a spectacle to behold and smell.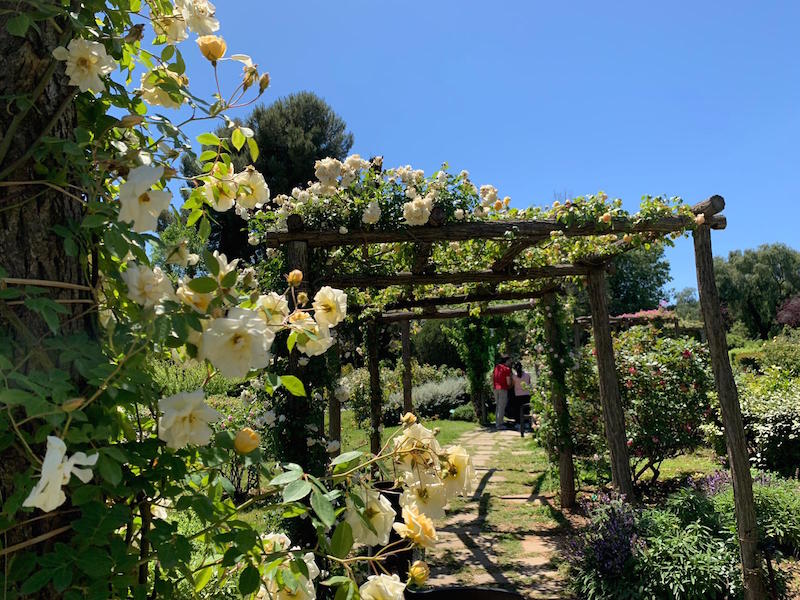 INTERNATIONAL NEW ROSES COMPETITION
Every year during this time and coinciding with the flowering season of roses, the Barcelona City Council organizes the Barcelona International New Roses Contest which is held in the Parque de Cervantes.
This year the contest is held on the weekend of May 12-14, 2023
The competition aims to promote the dissemination and projection of the rose garden and, although it is aimed at experts in the sector, there are activities for all audiences such as demonstrations of floral art, gastronomy or concerts.
You can check the complete program for this year here: Program of the Rose Competition of 2023
CHILDREN'S AREA AND ZIP LINE
Parque de Cervantes also has a large children's area that includes a zip line, there are also ping-pong courts and large spaces perfect for a picnic. Discover everything that the children's park has to offer here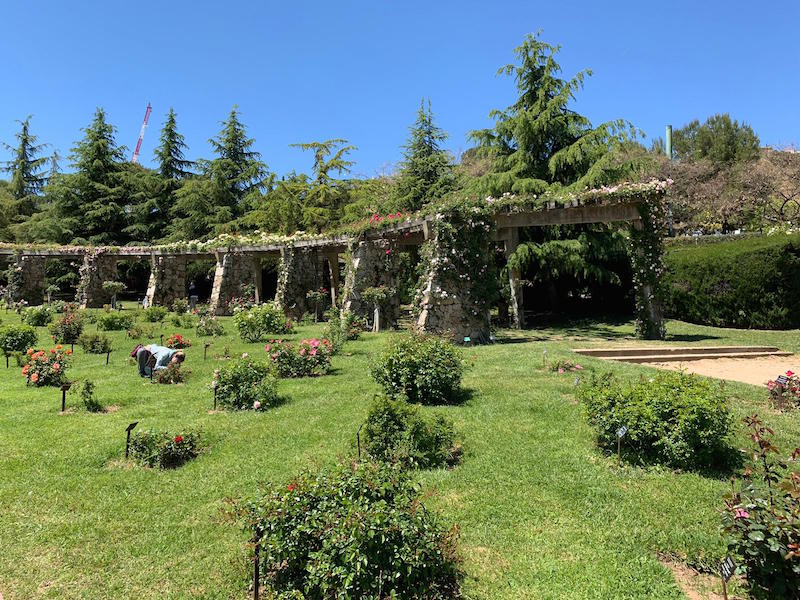 CERVANTES PARK
Web: Parque de Cervantes
Address: Av. Diagonal, 706, Barcelona.