If there's one thing Barcelona has, it's public parks that are perfect for families and kids. You can find parks and outdoor spaces in every part of the city where you can go for a walk, enjoy nature in the middle of the city or simply play and spend an entertaining morning. You will find below a compilation of the 10 best parks in Barcelona, which we definitely recommend you visit.
PLAYGROUNDS TO GO WITH CHILDREN IN BARCELONA
LA CIUDADELA
The Citadel Park is one of the best parks in Barcelona, as well as an important lung of the city. Next to the Barcelona Zoo, in this park you can enjoy a lot of nooks and crannies and organise a picnic in its green areas, go for a bike ride, a stroll, discover its fountain and Glorieta and take a boat trip. Oh! Kids will love the Giant Mammoth. Here is all the information: Parque de la Ciudadela
.
VILLA CECILIA AND SANTA AMELIA
These two parks are in the Sarriá district. With outstanding gardens, a free games room for the little ones, a concrete court for playing basketball, ping pong tables, and a large playground for children. Perfect also for cycling, scootering, having a drink on the terrace or playing in the separate play areas designed for different ages. Here are the two posts: Santa Amelia and Villa Cecilia.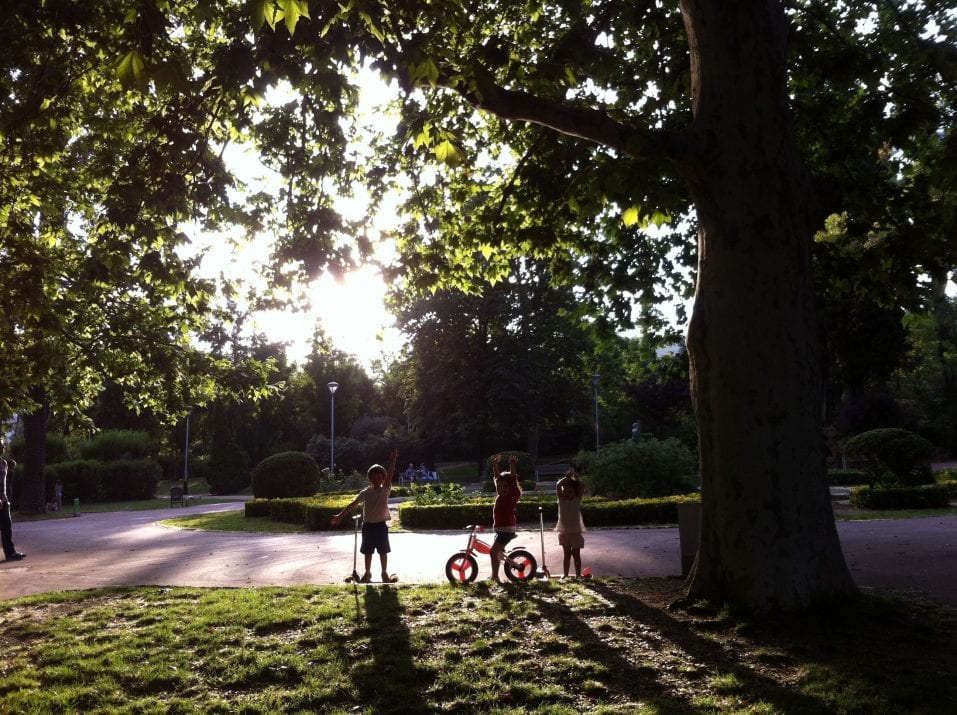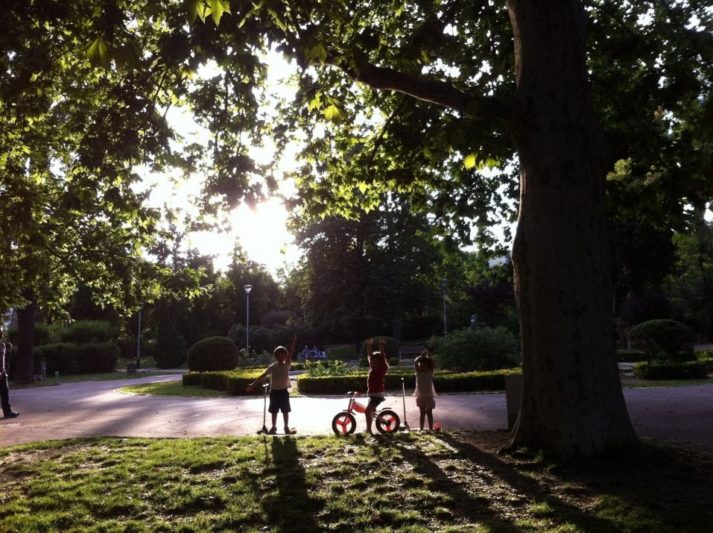 LA TAMARITA GARDENS
These gardens are in the heart of the San Gervasio neighbourhood and their vegetation and play areas will make you forget you're in the city. It has two distinct areas, one ideal for strolling and enjoying a stately garden and the other for children's play. It is also perfect because the play area has two distinct zones, one for children from 0 to 2 years old and the other for older ones. An ideal park for the summer thanks to its shady areas. Here is the full post: The Tamarita Gardens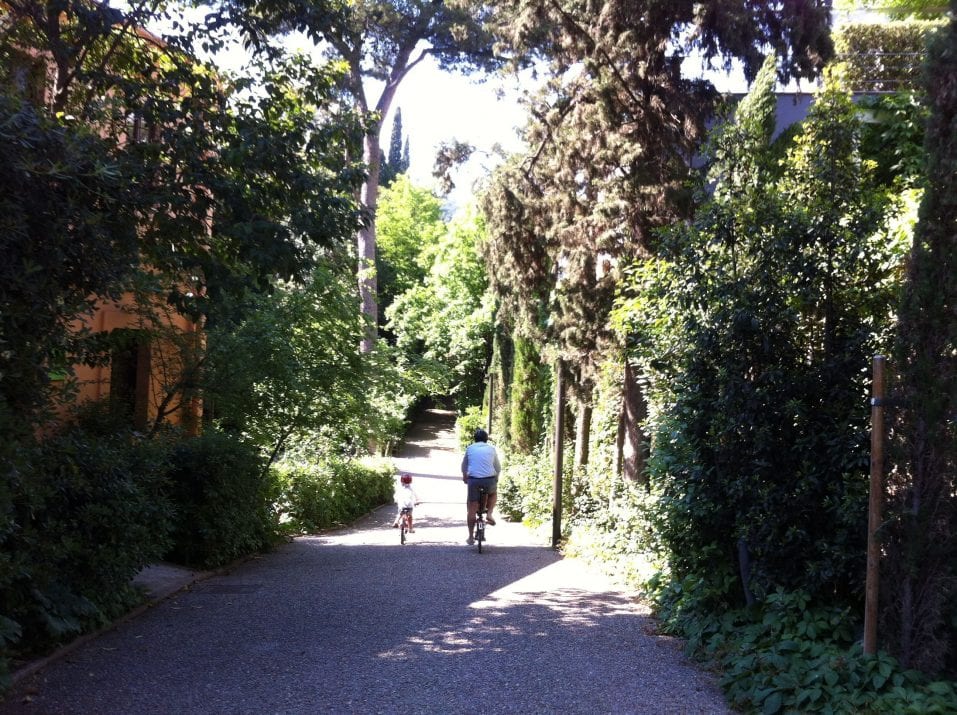 SENTMENAT GARDEN (OR PARQUE DEL EINA)
They're one of our favorite gardens. Eina Park is a very large, clean park. It is also perfect for cycling, lying on the grass, playing, etc. It has a play area for the little ones and there is also a bar/terrace, Aula Zero, where you can have a vermouth or a snack. The truth is that it is an ideal place to organise outings with friends or even stay for lunch, as they make sandwiches and cheap group menus. If you want to know more, take a look at the post Eina Park and Aula Zero terrace.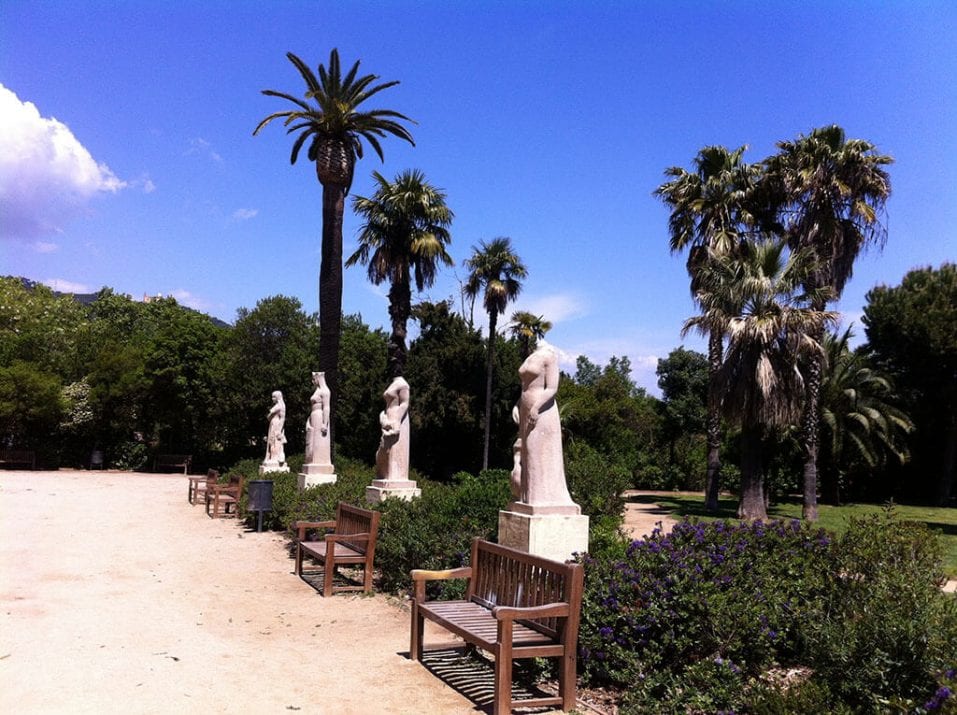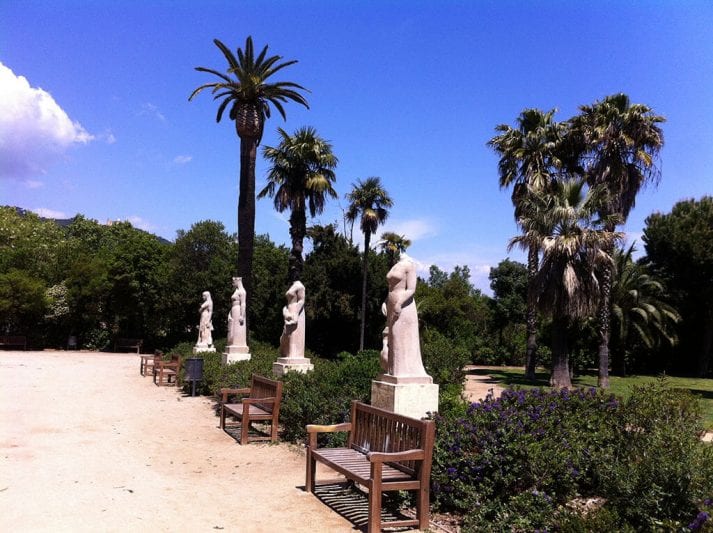 THE GIANT SLIDES OF DIAGONAL MAR PARK
Perhaps one of the most original parks in the city. In the heart of Diagonal Mar you'll find a huge space perfect for cycling, walking or jogging by the lake. But its main attraction is the giant slides, where children and adults alike can go for a ride (it is advisable to bring a pareo, especially in summer). And if you want to go for a walk along the beach or do some cycling in the area, it is next to the promenade. All the info in our post: The Giant Slides of Diagonal Mar
GARDENS OF EL GREC
The Gardens of the Teatre Grec are a great discovery for the curious little ones. Its famous name is associated with the theatre and frankly it is a delight to visit during the day. The amphitheatre, the viewpoint, its central garden, its flowers, and unbeatable views of Barcelona. Perfect for a different day out with the family, and why not, to organise a different kind of picnic. Here you have all the info: Picnic in the Teatre Grec gardens.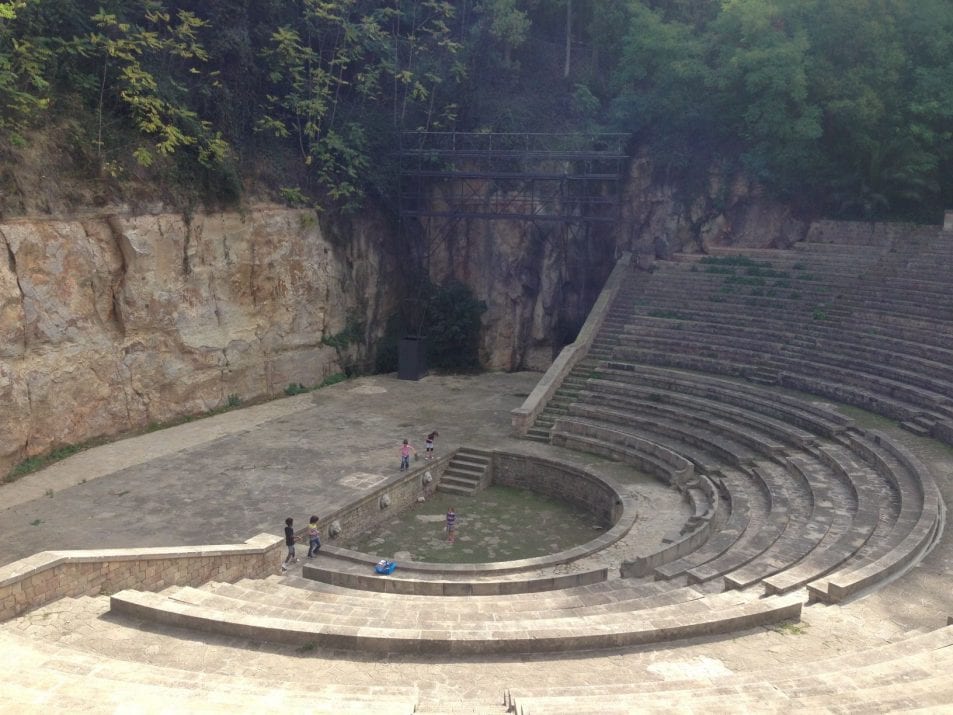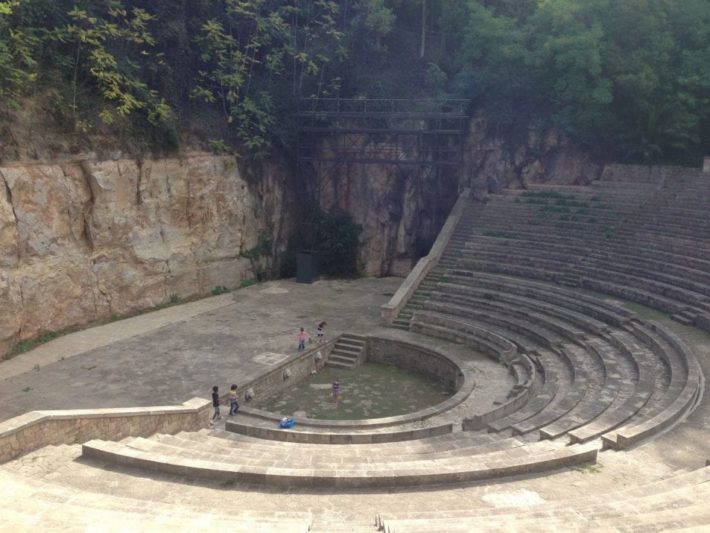 JOAN MIRÓ PARK
Also known as the park of the zip lines, it is a huge space in the middle of downtown Barcelona, with several very different areas to suit the age of the children. In addition, there is an esplanade ideal for cycling and even an area with a scooter ride circuit. We love the Joan Miró library area, which has a special area for children, with books from 0 to 14 years old, cushions to sit on the floor, and lots of activities for kids. It also has a terrace area where you can have a drink. All the info: Joan Miró Park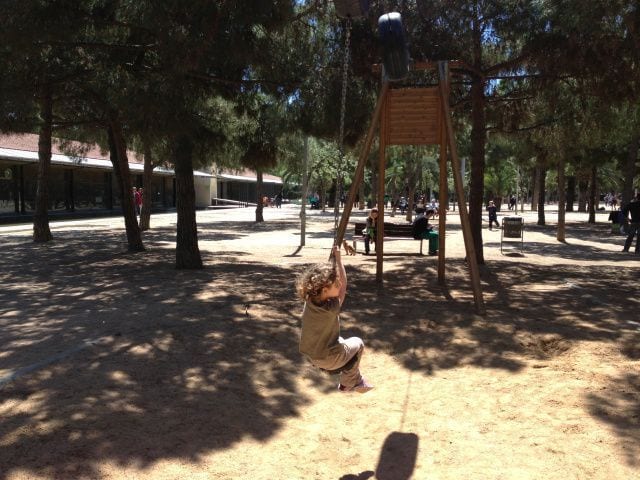 LABYRINTH D'HORTA
One of the most beautiful parks in Barcelona, with impressive vegetation and, of course, with its attractive labyrinth in the centre that will make young and old enjoy and play finding the right route to get out of it. A park where you can spend a whole morning or afternoon strolling around its corners, discovering fountains and small treasures and, of course, playing in its play area. Here all the info: the Gardens of the Laberinto de Horta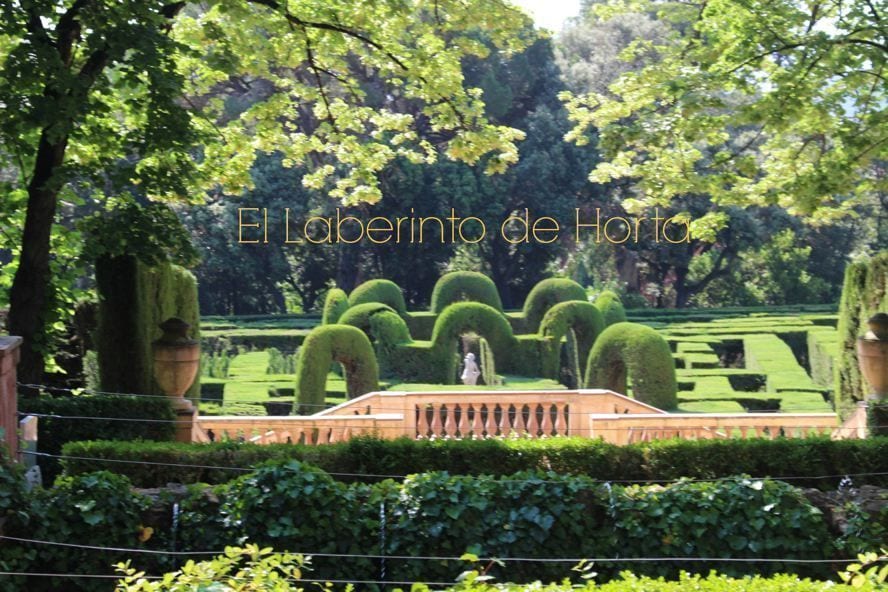 CERVANTES PARK
One of the most beautiful gardens in Barcelona thanks to the collection of rosebushes that offer colour and beauty everywhere. A park where, in addition to jogging, strolling, admiring the rose bushes which, in May, can have up to 150,000 open roses, it is ideal for cycling or simply relaxing and reading a good book. It also has a children's area with zip lines. Here all the info: Cervantes Park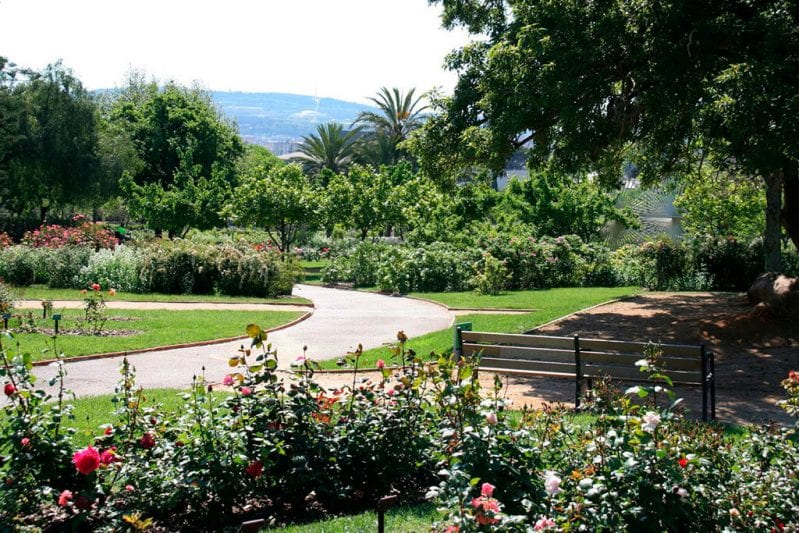 PARK GÜELL
Park Güell is the most famous park in Barcelona. It has served as a backdrop for countless films, photo shoots, and as an inspiration for countless artists. Eusebi Güell commissioned Antonio Gaudí to build it between 1900 and 1914. By the way, here you can get one of the best views of Barcelona. It was once free to visit the park, but a few years ago the City Council decided to charge an entrance fee.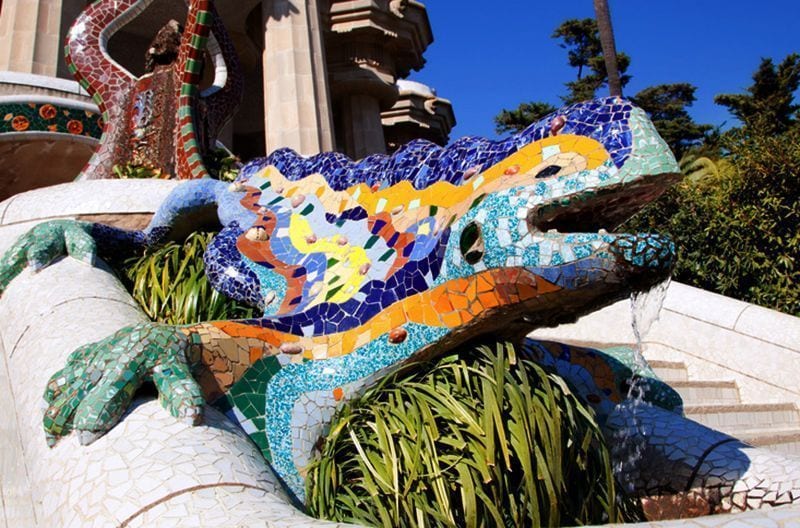 JARDINES JOAN BROSSA
In Montjuïc, you can find the fantastic Joan Brossa Gardens with their green spaces, the children's play areas perfect for families with children, the views of Barcelona, the memories of the old Montjuïc amusement park. Discover them…. we describe them in our article: Gardens of Joan Brossa
And while you are there, you can benefit from Montjuïc being a mountain and enjoy it by bike: it is one of the best things to do with children and family, although it is also a great plan for walking. If you want to discover its nooks and crannies, now that the good weather is here, and you feel like cycling, we suggest the route we did and that we told you about in the post Cycling around Montjuic.