I do not know about you, but for me, with this cold and rain, what I most want is to go to a cafe with my children to have a delicious chocolate with churros (or one of its variants).
BEST CHOCOLATE WITH CHURROS IN BARCELONA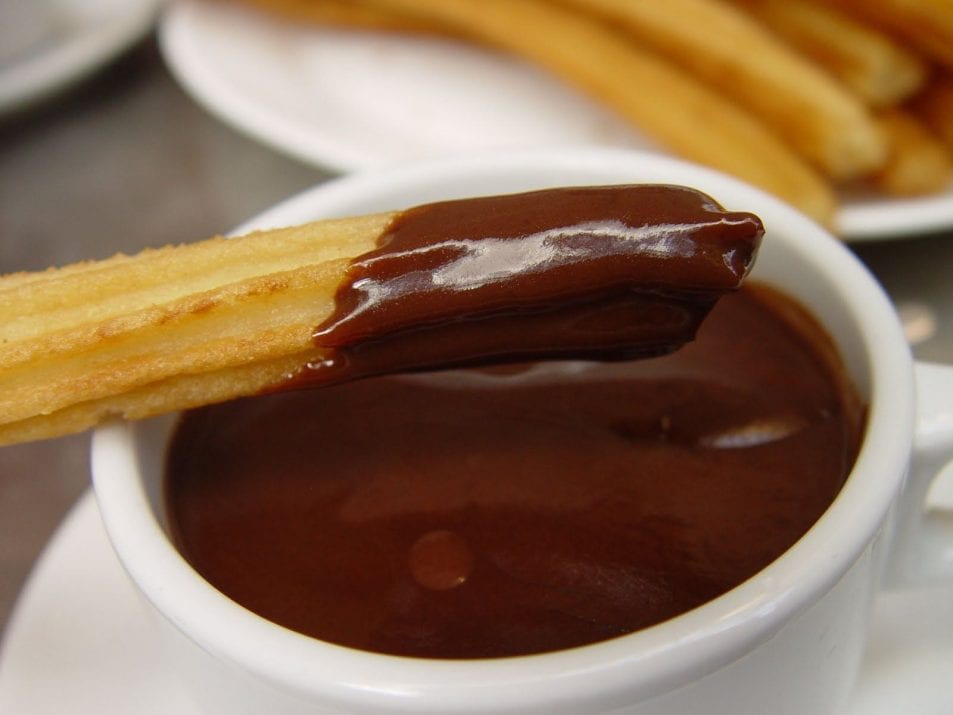 And one of the best places in Barcelona to have a chocolate with churros is the Patisserie Escribà.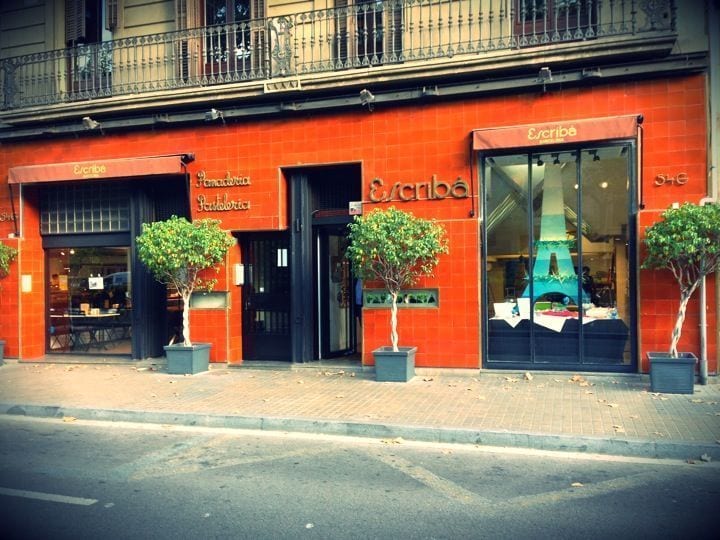 They have two stores, one in Las Ramblas and the other at the Gran Via corner with Villarroel, which is where we usually go. They have the best chocolate with churros, the best croissants and pastries, delicious sandwiches and a fantastic treat.
We were there in September, just after the "back to school" season and we had chocolate and croissants which were delicious.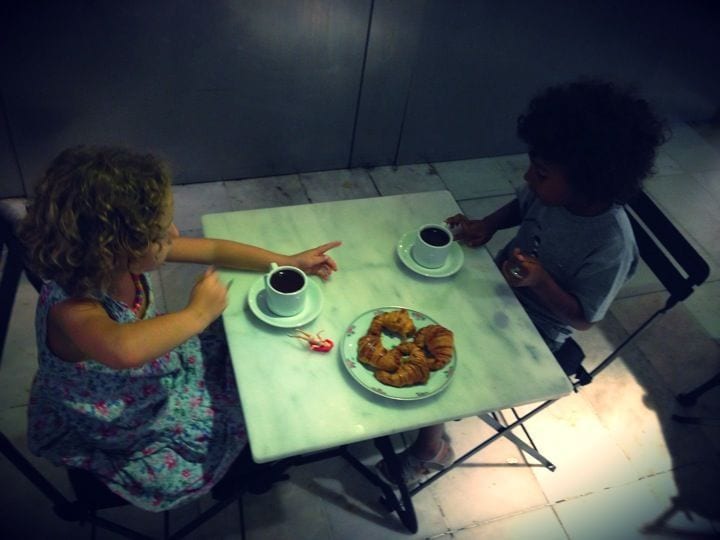 Entering in the Patisserie Escribá is a show for children: they are looking at all the exposed chocolate figures like if it was a museum.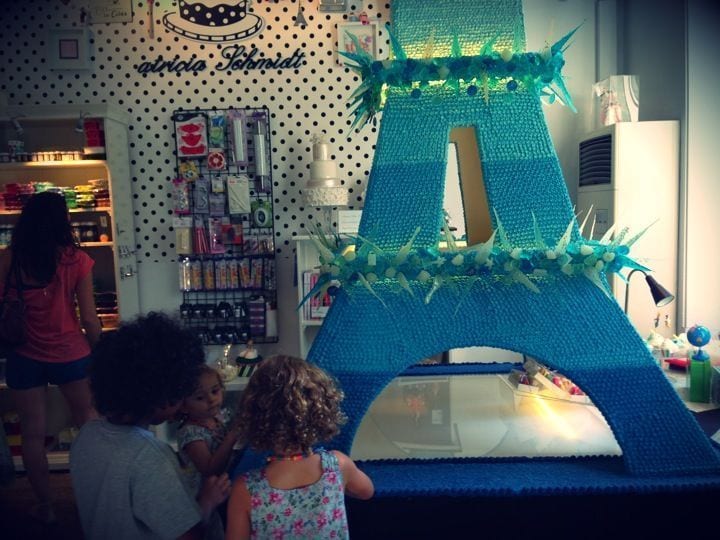 The team of Escribà considers pastry as an art and a show, an experience for the eyes and taste: look at this Playmobil almost a meter high. 50 kilos of chocolate made ​​especially for Tickets Restaurant. How I would like to take a bite!!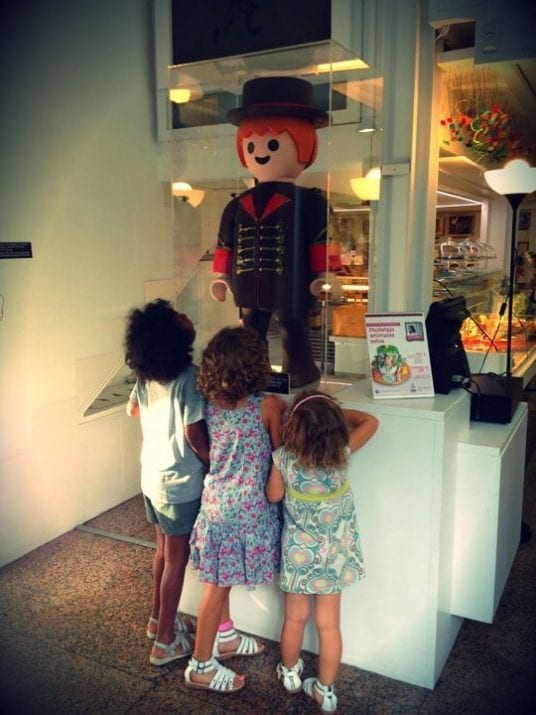 They also have a large area for the "do it yourself" patisserie, where you can buy complements to make or decorate your own cakes.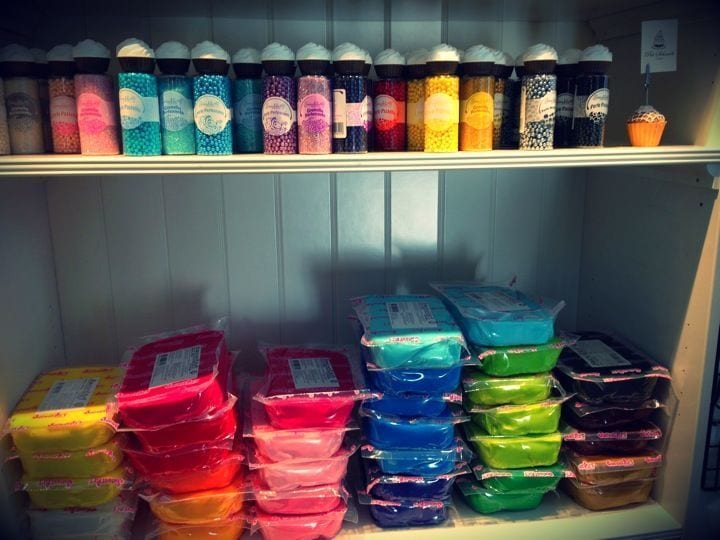 And a small zone where you can buy books about creative patisserie.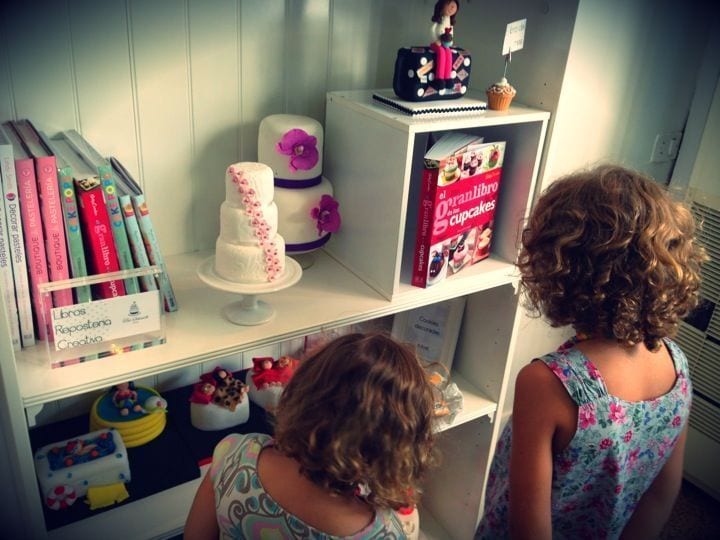 COFFEE SHOP
Some years ago they remodeled the shop, leaving the area of the coffee shop open and comfortable. It is a great place to go to have a snack with the family: you order at the counter the croissant or the cake that you like, and you accompany it with their delicious coffee. They also have magazines and newspapers at your disposal, which is appreciated. If you go with kids, the only "but" is the bathroom, which is very narrow and you can´t move comfortably.
PASTRY AND CATERING FOR CELEBRATIONS



For this special cake for a family event or a catering, Escribà is an excellent choice. They come in all sizes and prices to suit all budgets. From the typical Sacher cake, to the most amazing creations.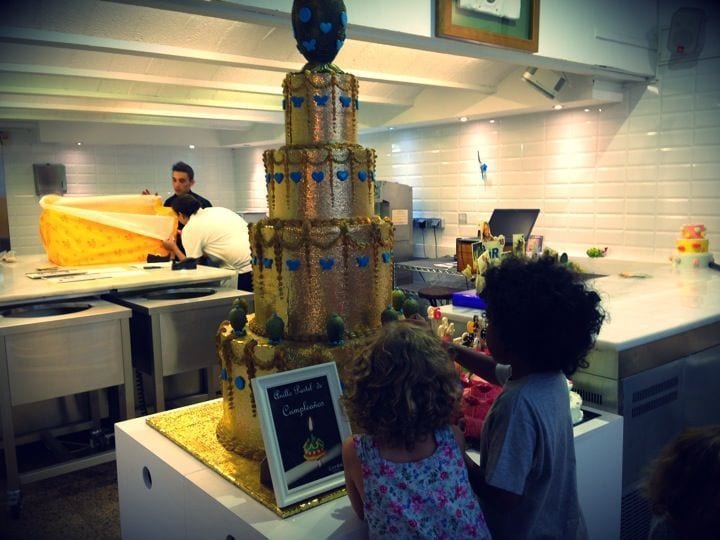 Look what a spectacular cake were preparing the day we went.
COCAS DE SANT JOAN
Have you ever gone to Patisserie Escribà to buy a Coca de Sant Joan? The queues to buy one  are so long that turn around the block! And they are delicious.
EASTER CAKES
Of course, in the Patisserie Escribà they make some of the best Easter cakes of Barcelona and the window shop on these dates is always the most visited for its originality and showiness.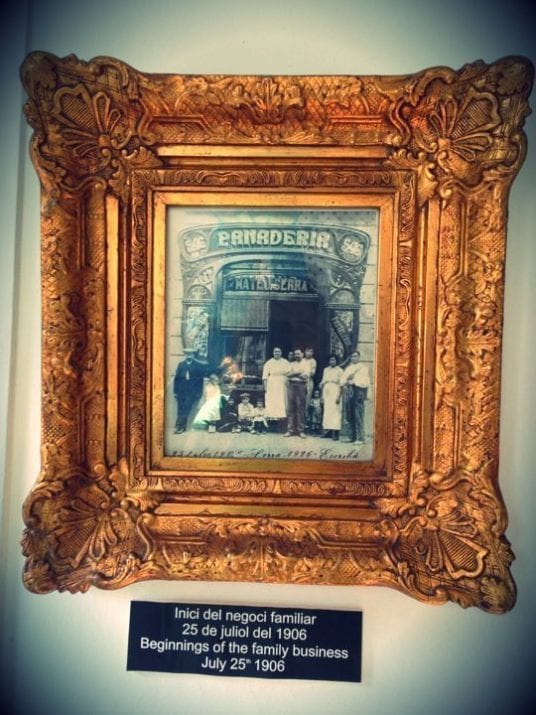 PATISSERIE ESCRIBÀ
Gran Via de les Corts Catalanes, 546 – 08011 Barcelona
Telephone 93 4547535
La Rambla, 83 – 08002 Barcelona
Telephone 93 3016027
www.escriba.es