If you're looking for an original plan to enjoy with your family, you can visit the Trick Art Museum Magic World – Museum of Illusions where you'll have a great time taking photos of all the fun and original murals you'll find throughout its spaces.
We tell you everything!
Buy tickets: Museo Magic World de Barcelona
MAGIC WORLD MUSEUM OF BARCELONA
Today we will tell you about our experience at the Magic World Museum of Barcelona. A small museum where the aim is to have a great time while taking pictures with a lot of original and fun murals.
As soon as you arrive at the museum, they make you take off your bare feet so that some of the murals can't be damaged. In each room and space you will find different drawings with amusing images designed to make you "enter" the landscape by pretending to be part of it.
"AT THE MAGIC WORLD MUSEUM YOU ARE THE STAR OF YOUR OWN STAGE!"
In each space you have small directions that make it easy to find the location from where you can take the photo with the best perspective. You also have directions on how to position yourself to make the image effect as fun as possible.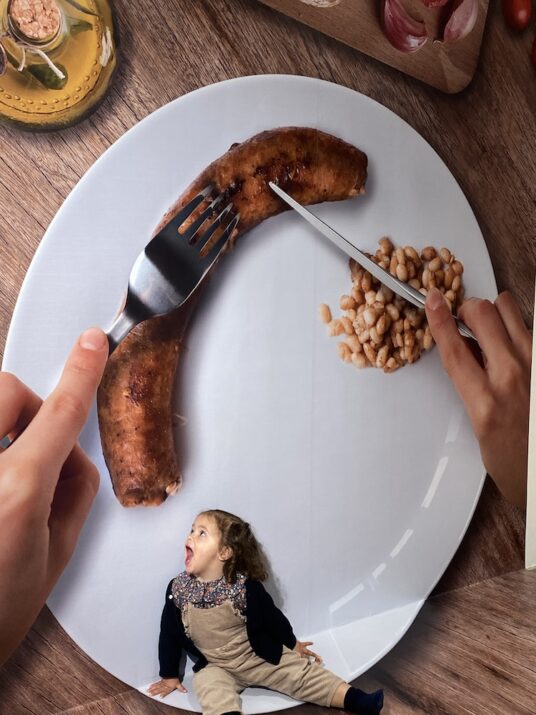 GET UNIQUE AND FUN PHOTOS
Can you imagine meeting a superstar in the bathroom or escaping a crocodile at the last minute? How about walking on birds in the sky and flying in a room? Everything is possible at the Magic World Museum.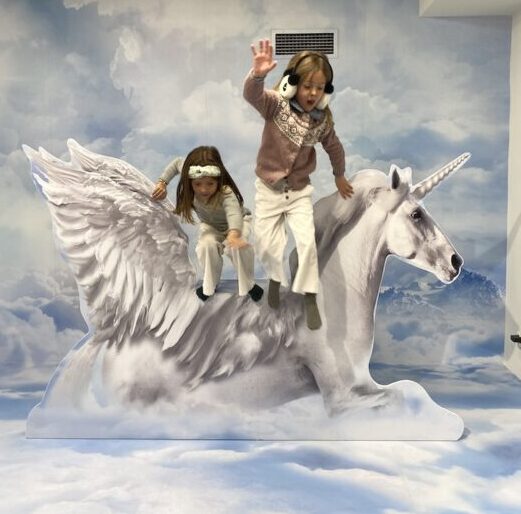 We spent about an hour and a half taking super fun photos, discovering the different nooks and crannies of the museum. Don't expect a very big museum, but it has more than 40 different themed murals that will make you laugh, hallucinate and have a great time.
A PERFECT MUSEUM FOR KIDS
The Magic World Museum is the perfect place to spend some quality time with the family. It's a great plan to do with the youngest, as they will be amazed with the result of the photos… the different effects of each image, some of them even in 3D.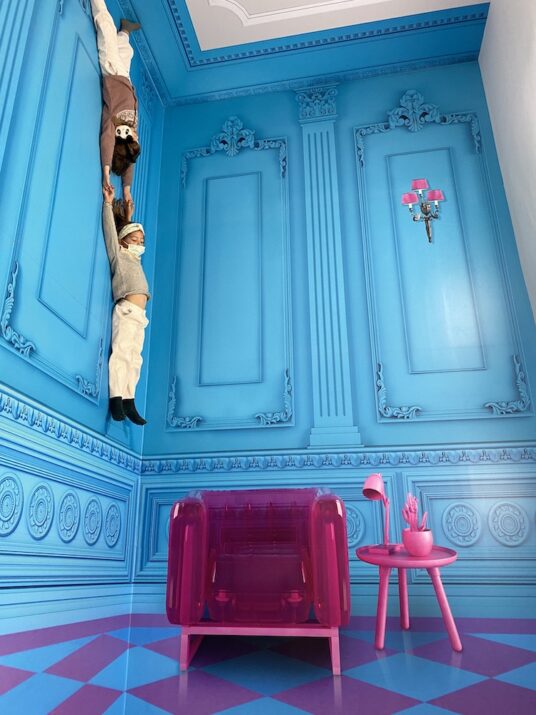 It's fun to discover how by lying on the ground you can make it look like you're flying off a roof or about to be swallowed by a crocodile in the middle of the Amazon jungle.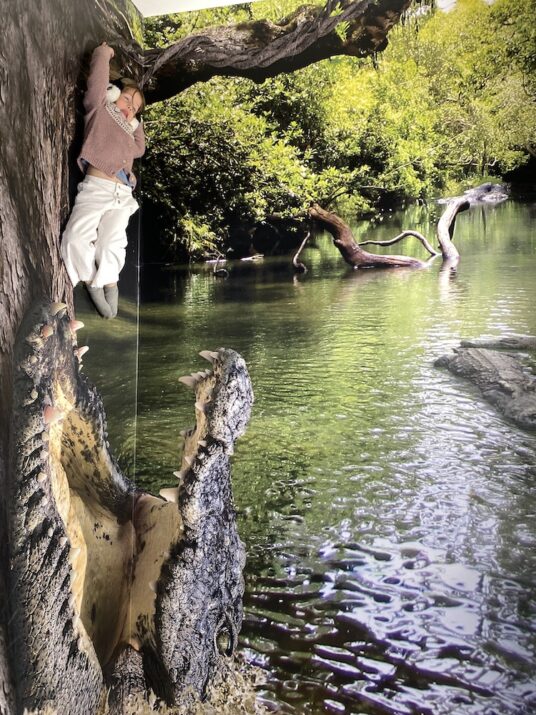 40 DIFFERENT MURALS, EVEN FROM BARCELONA
And of course, among the different murals (for all preferences), we could not miss the murals in which you can imagine yourself enjoying the Parc Güell in Barcelona or strolling along the Ramblas…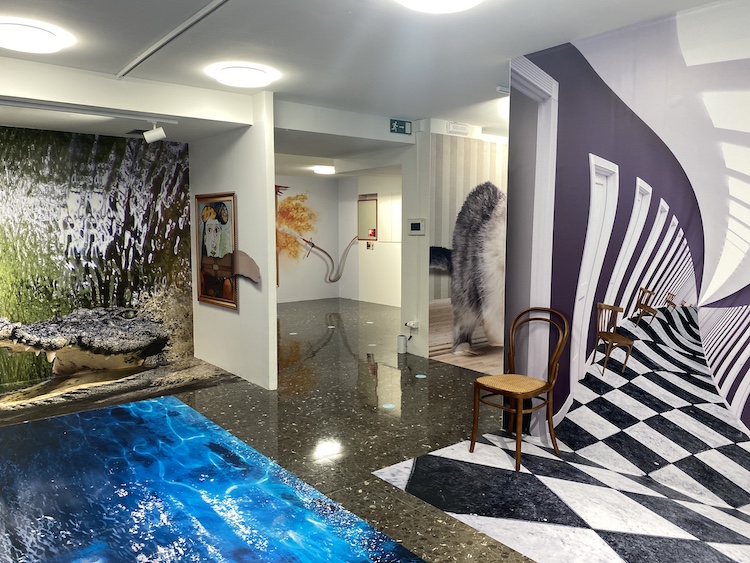 AND THEN, SNACK AT CHOCOLATES BRESCÓ
And after the super plan… why not take the opportunity to have a snack at Chocolateria Brescó? ?or if you go in the morning, we encourage you to have a super breakfast… or for those with a sweet tooth, a chocolate with churros… hum, spectacular. Moreover, it is not always possible to have a drink in a Gaudí house. Yes, the Brescó chocolate shop is located on the ground floor of Casa Calvet, a building designed by Gaudí, which won first prize in the annual competition for artistic buildings in the city of Barcelona in 1900.
You can read our article here: Chocolates Bresco
Would you like to enjoy a different and original time? Well, don't miss out on this super plan
MORE INFORMATION MAGIC WORLD MUSEUM
Buy tickets: Museo Magic World de Barcelona
Opening hours: Monday to Friday from 10 am to 7.30 pm, Saturdays from 10 am to 8 pm and Sunday from 10 am to 7.30 pm.
Ages: suitable for all ages
Web: Magic World de Barcelona Museum
Contact: 65486790 ó bienvenidos@magic-world.es
Address: Carrer de Casp, 50, 08010 Barcelona  Just 5 minutes from Plaza Catalunya!