CLOSED
En Contacacau is a coffee shop, a restaurant, and a children clothing store where children have a special place for them. It is one of the few family concept stores in Barcelona and one of the best discoveries of the last months.Take note!
En Contacacau was born from the idea of Monica Borrás to create a place where parents can enjoy a relaxing drink with their children and where children can enjoy the moment playing. Plus, she is a mother and she also knows how difficult can be go shopping with kids. So she thought that if she joined a store with playground for children and a coffee shop, everything would be much easier. In this way En Contacacau was born in the Left Eixample of Barcelona.
We went a Saturday morning to have a drink. The place is very new and has lots of light. It is obvious that everything is designed after lots of thought and the distribution of the tables is very comfortable leaving a large space to move easily if you come with a baby stroller.
Between the shop and the restaurant there is the playground. I think it is one of the best play zones for children that I've seen in a restauranta. A huge table, boxes with toys for all ages, space to play on the floor and a huge blackboard for drawing..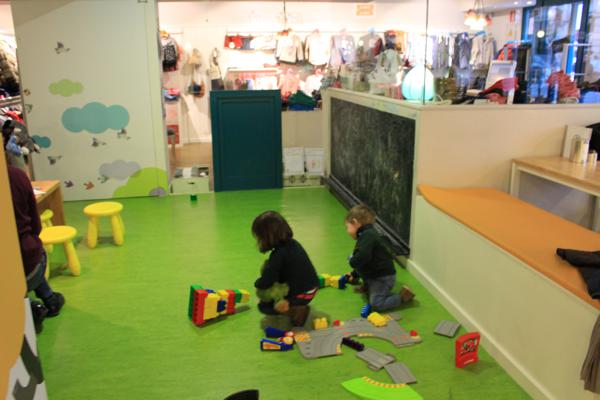 The food is also highly recommended. Natural juices, muffins or smoothies, but they also have hot and cold sandwiches and a lunch menu.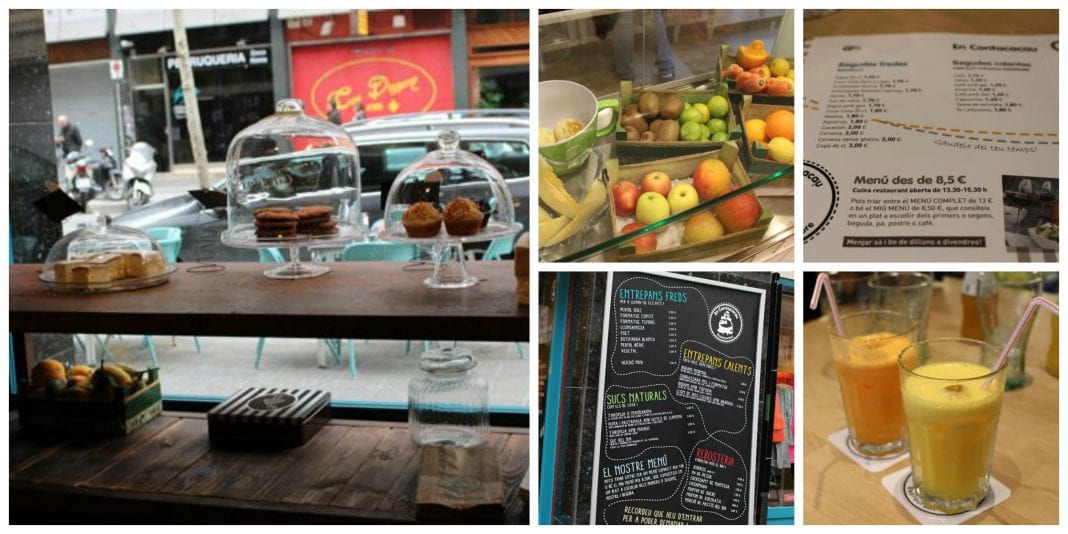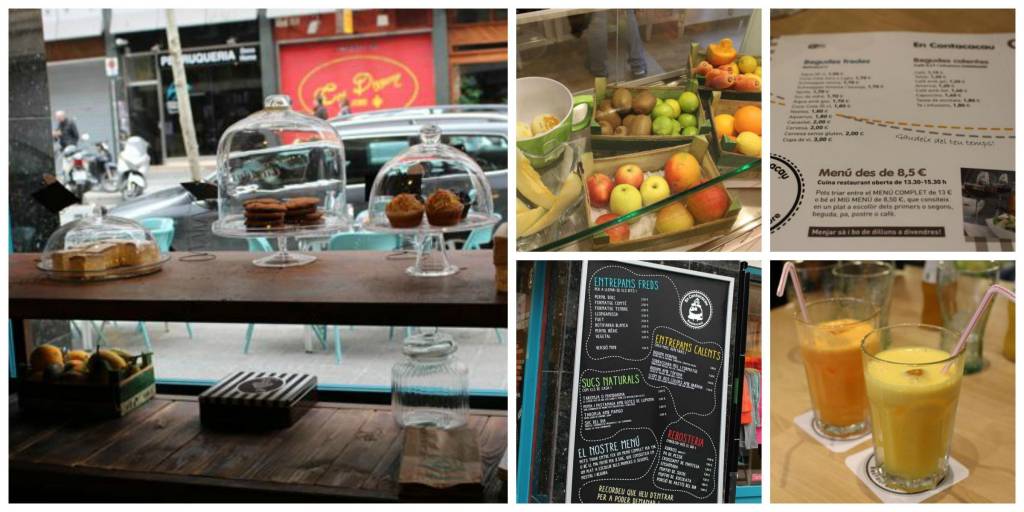 And finally, the store… connected to the restaurant where you can buy clothing from brands such as IKKS, Catimini, Levi's or Mayoral… all at the same place.
Of course they have changer, super spacious bathroom, high chairs and all that the younger need. The only downside … during weekends they only open in the morning … so let's see if we visit them a lot if they will stretch on the opening  times!
En Contacacau
Address: Londres nº70, Barcelona