Today we took the car, and we got to Les Franqueses del Vallés (a half an hour from Barcelona) to enjoy Europe's largest Indoor Park. 25,000 square feet of fun and adrenaline… we wouldn't like to lose the chance to see that.
GREEN INDOOR PARK
 ABSTAIN ALL who doen't like the world of wheels, in all its forms!!!
Our first impression upon arriving, is that it's a fascinating place. A kind of giant hangar (old factory type), full of graffiti,color and music. It is really promising.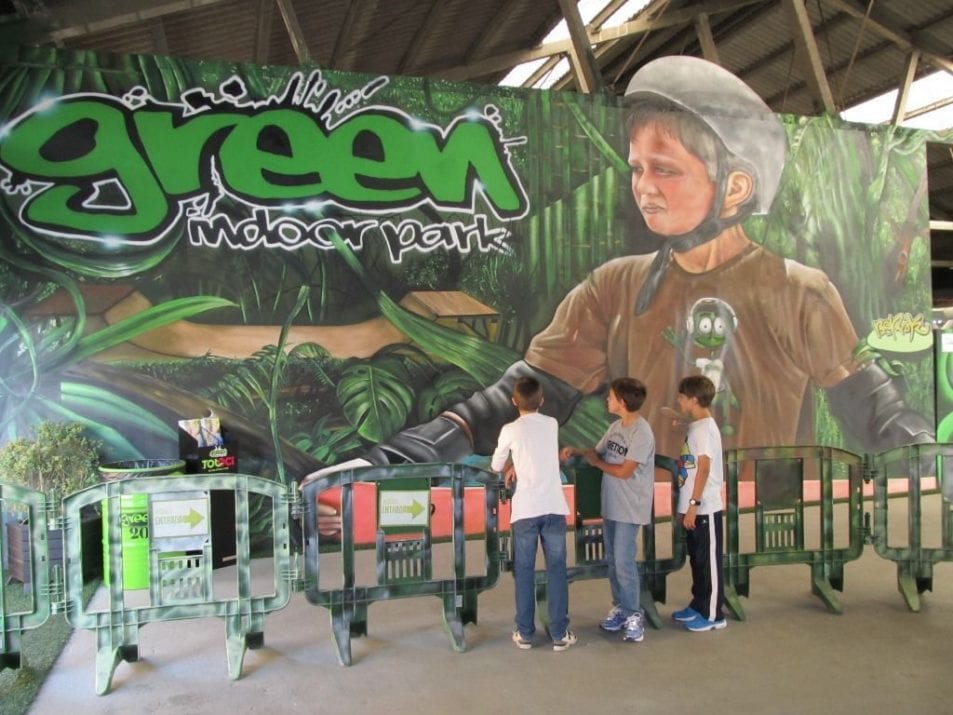 As soon as we enter, Hugo receives us, he we will be showing us all the attractions (more than 25) that we can go check, to our choice, and without queuing. A real luxury!
THE BIGGEST INDOOR PARADISE FOR BIKERS IN EUROPE
We go walking along the facilities: a café, the bar, a sweets shop, toilets, permanent service of doctor, titled monitors….. definitely, everything is quite perfectly prepared so that we could enjoy in family and with five senses the experience that offers us this exclusive playful space.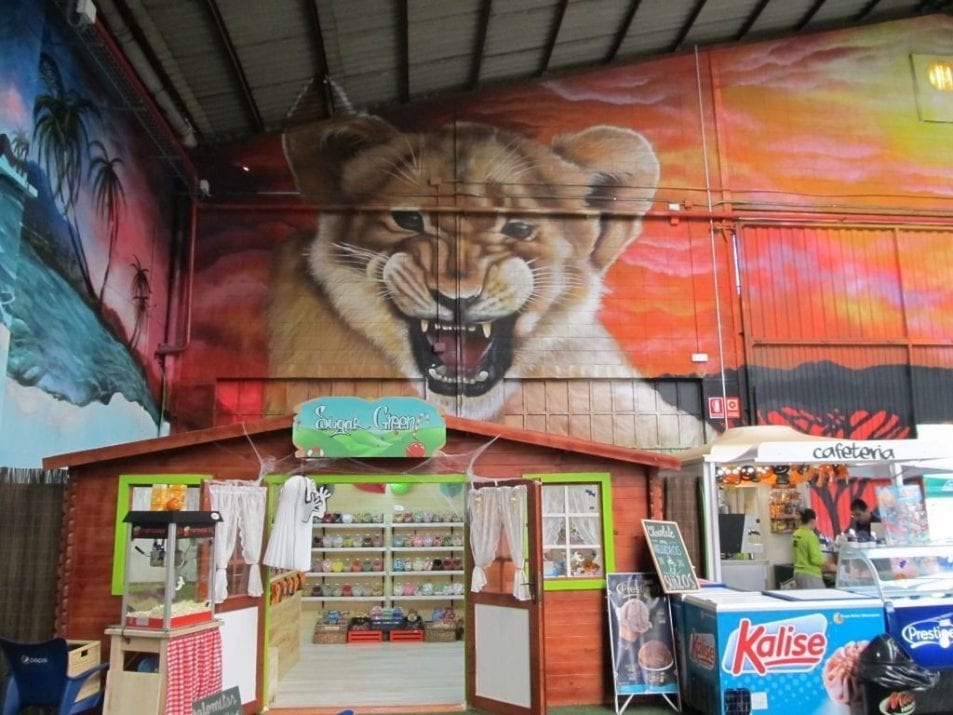 If you consider that these were not enough, they offer a terrace with outdoor seating to relax or have a dinner, taking advantage of the wonderful views.
But let's go back inside,  we are already waiting for the activities, and there are many.
Activities are well segmented in sections of ages, for having a great time both elders and kids. Everything is designed for the whole family, regardless of age. Everyone will find its favorite attraction.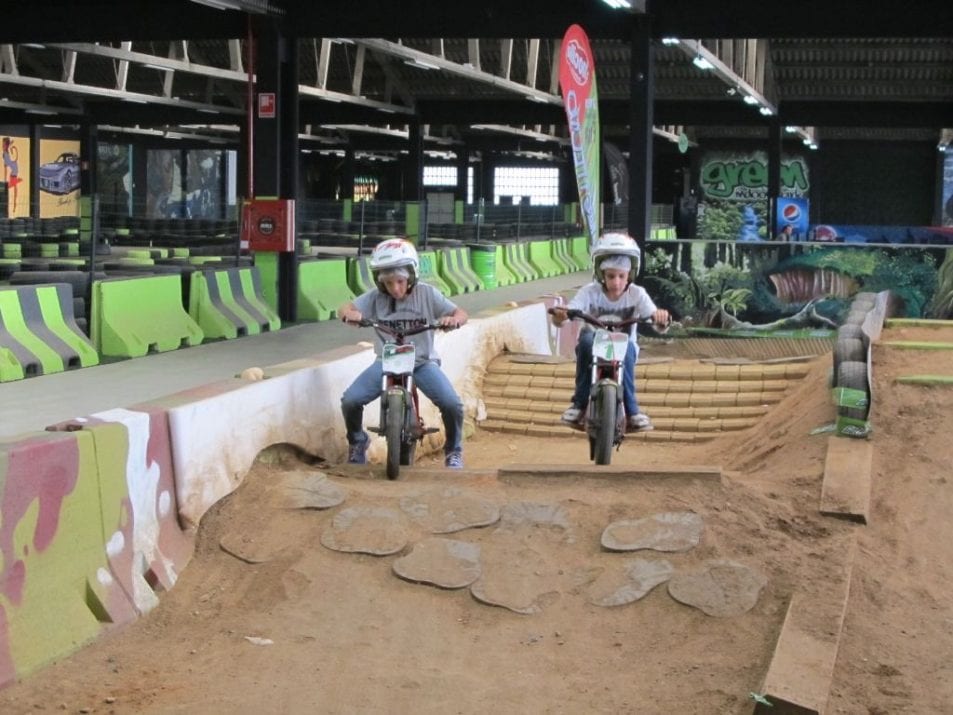 We start with the electric trial bikes, children up to 10 years can begin to try the circuit with obstacles, on trial bikes. They loved it!
Then we move into the BMX racing area. You can go at any time with your own scooter patin, skate, or bike, or RENT one there without additional cost.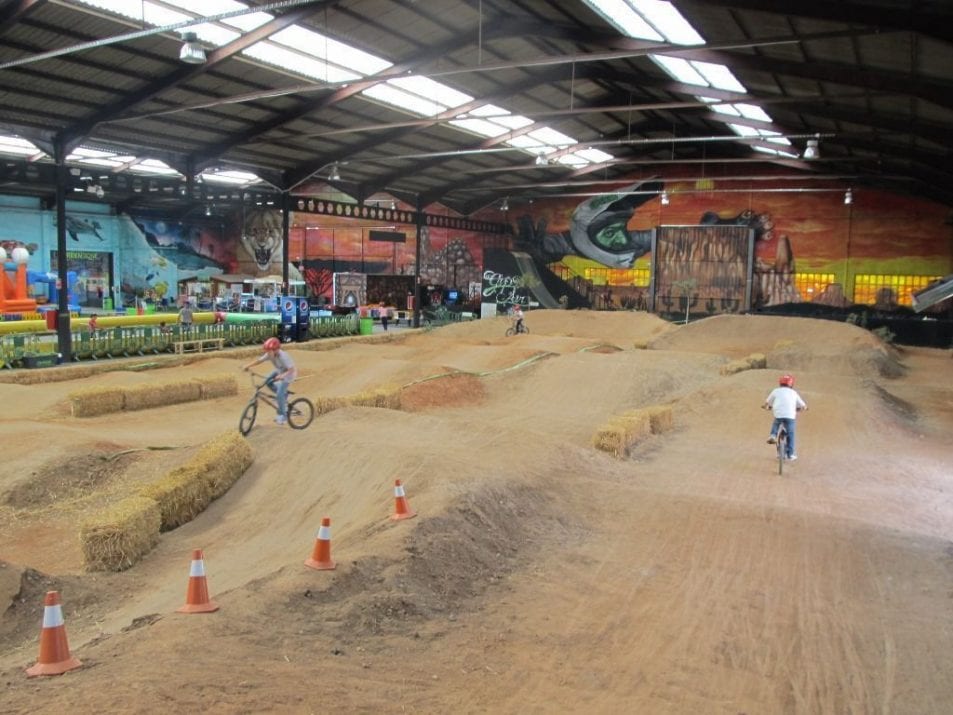 In the bmx racing zone, parents and kids could try, it was really exciting.
It´s a huge dust circuit with a lot of ramps. Fantastic!
Later we tried the Snake Run  and the Skate Park. In both you can use your bike or your scooter patin.
It is a circular wooden circuit, with several slopes and curves, they are great to start with the first lessons of Scooter patin, in free style circuit.
When we noticed as adults that our legs started hurting because of the lack of practice we decided to go and take a refresing dring at the café (the kids were perfectly vigilated by the instructors). Kids, that never give up have moved to the zone of the inflatables.
The zone of inflatables is huge, full of inflatables of all kind and for all ages.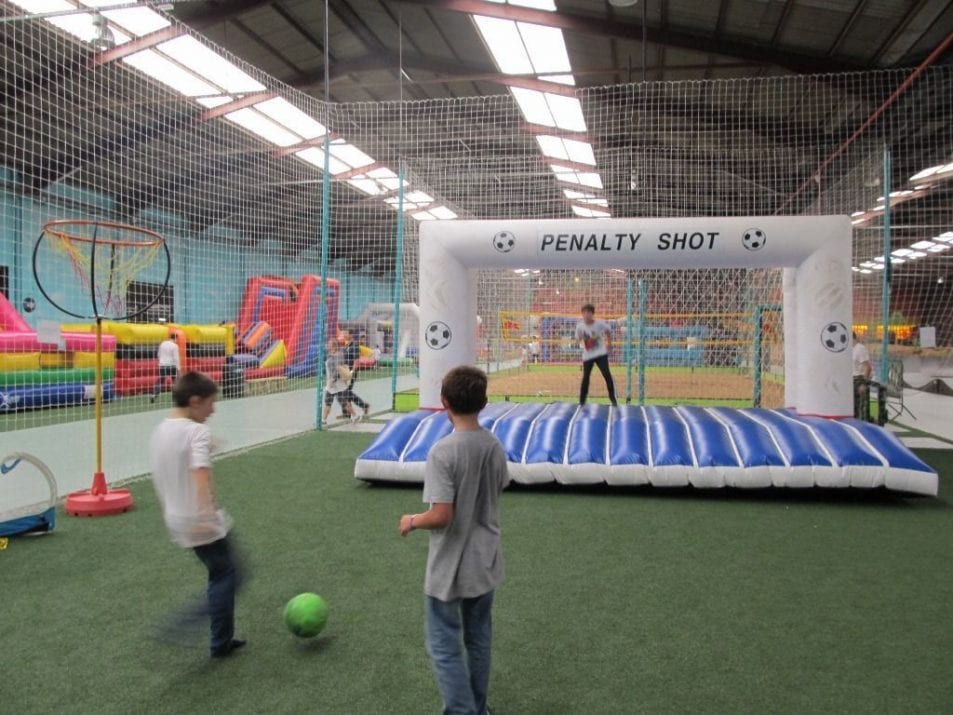 Climbing in inflatable, toboggans, basketball, inflatable soccer….. and thousand more varieties, which are changing all the time in order not to be monotonous and boring, being always a place where you can explore it.
We keep enjoying the indoor and he head to the area of electric cars. We find an enormous Scalextric where we can compete with several cars in a circuit more than big, where you lose sight of the cars, in various sections. Really nice.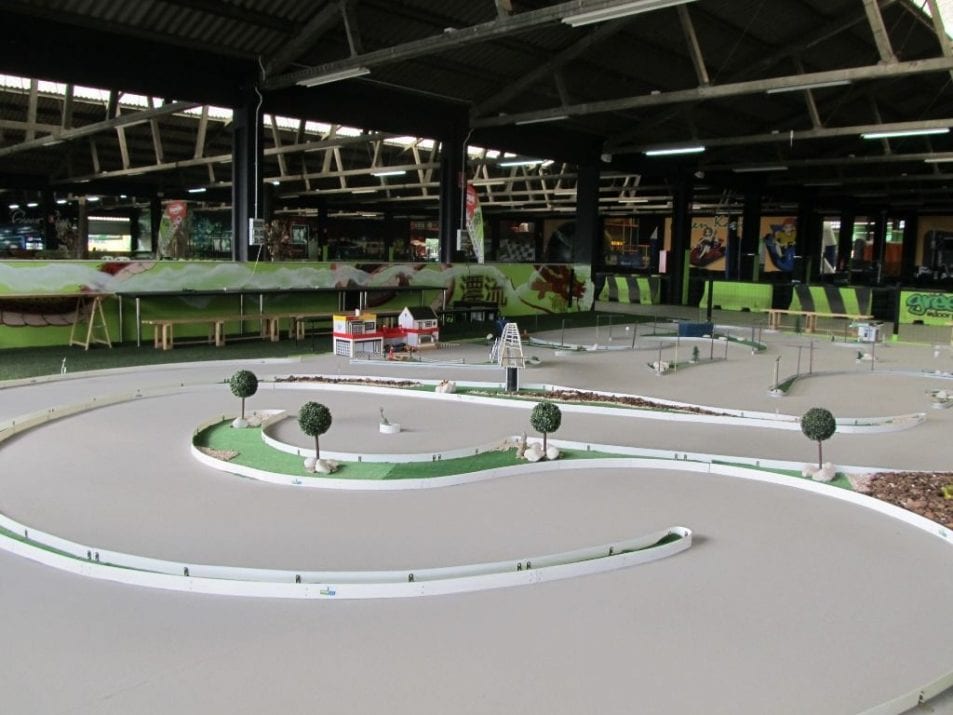 Then we continue with RC (remote control) cars. There are two areas for cars that you can rent there, free of charge, and another track for those who decide to take their own car. Everything at the maximum and no queues. Incredible.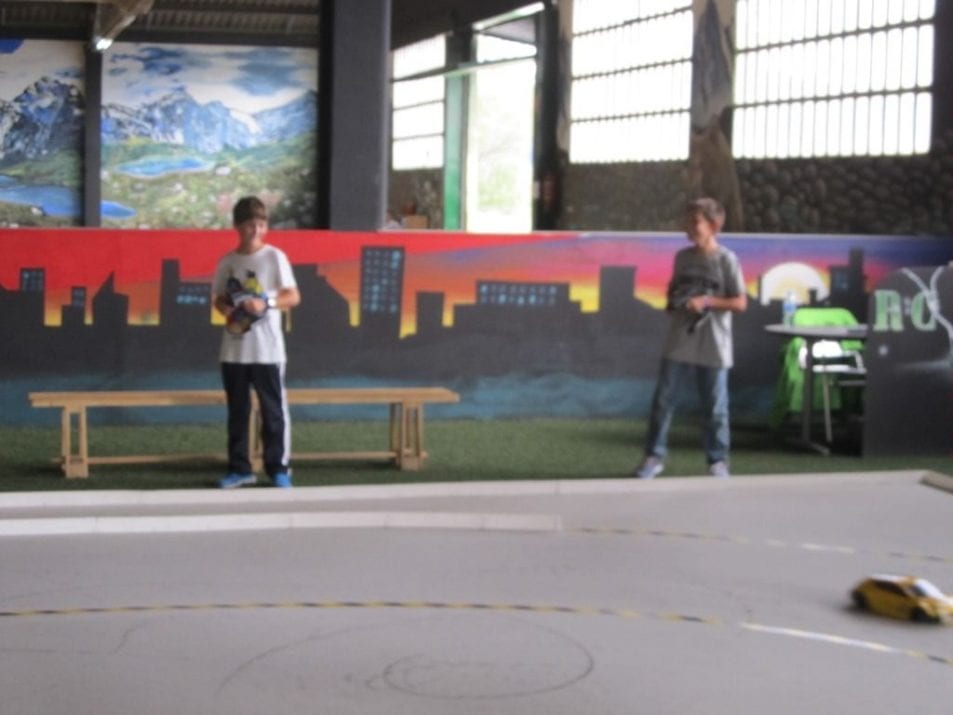 During the time beign here, Green Indoor Park halls are full of people going in skates, rollers, kick scooters, bikes, etc. It's the paradise of wheels.We are the strange ones who are walking, here everybody moves as if it was an urban wheels circuit!!!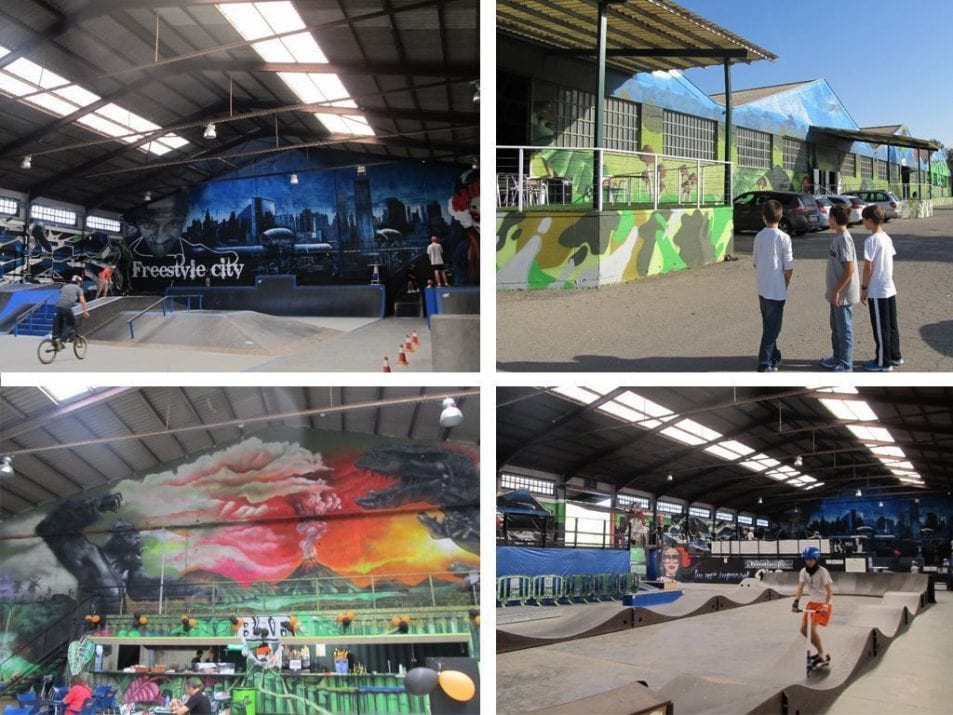 The environment is brilliant.
We dicided to take a break (although children do not think alike and are already checking the inside beach volleyball and pedal vehicles, in circuit), and have a snack.
The restaurant is a restored marine container, converted into kitchen, very nice. We ate really good, home-made, grilled and very well of price,quick and great.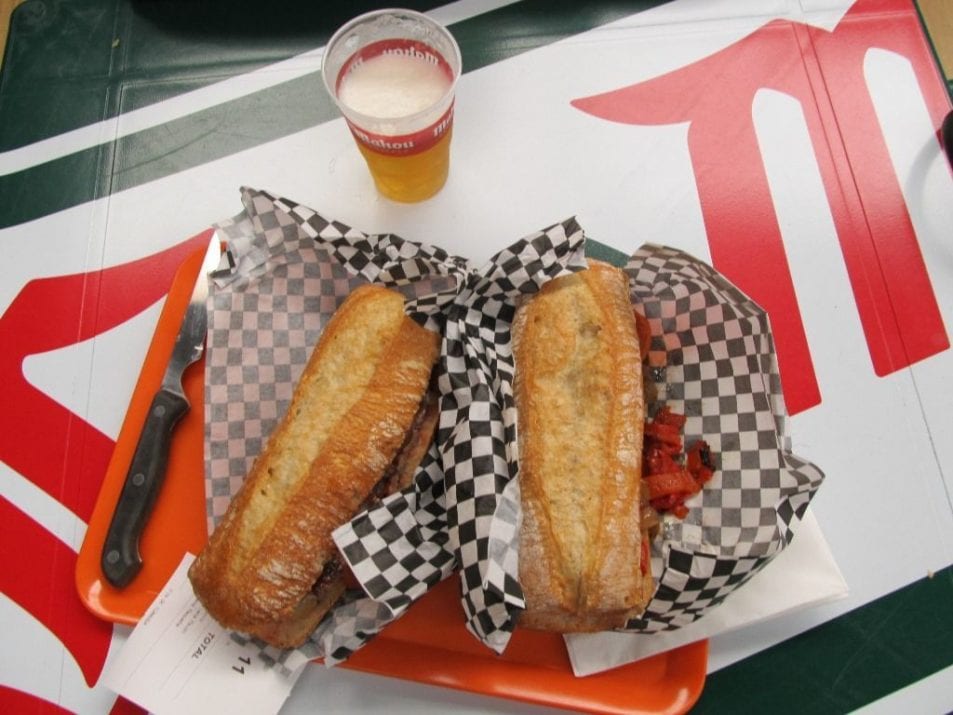 ROLLERS, BIKES, SKATES
Rollers, bikes, skates, and the rest are all around you.
While we eat at the restaurant which is inside the Park (you can see all the park from the inside), we see how several children take advantage of the climbing wall in the restaurant making the first steps of climbing while the parents eat.
We also can notice that there is an infantile birthday party. They 're having a great time.
We are still enjoying the facilities. The olders and more advanced in the skate technique can be amazed in the skate park area: impossible ramps, loops, and a huge ramp that ends in a pool of foam, because the speed is very, very high. Not suitable for people with heart problems, or low skilled in bike/skate technique. Impressive to see it.
We lack time to be able to check everything: there are quads, cars, pit green, simulators of pilot of formula 1… in the end….it's a paradise of fun for both children and adults.
We left with a magnificent feeling. We did sports, we had a lot of fun and we all had a definately family activity. Everyone (kids and adults) had a great time. It was an exausting and exciting day. We already want to go back !
GREEN INDOOR PARK
Camí Can Carreró s/n – 08520  Les Franqueses del Vallès (Barcelona)
Telephone: 93 103 30 84