I can´t think anything more fun than to visit a museum in family y welcome the children with a shower of confetti.
TICKETS AND MOR INFO: Macba with kids
MACBA WITH KIDS IN BARCELONA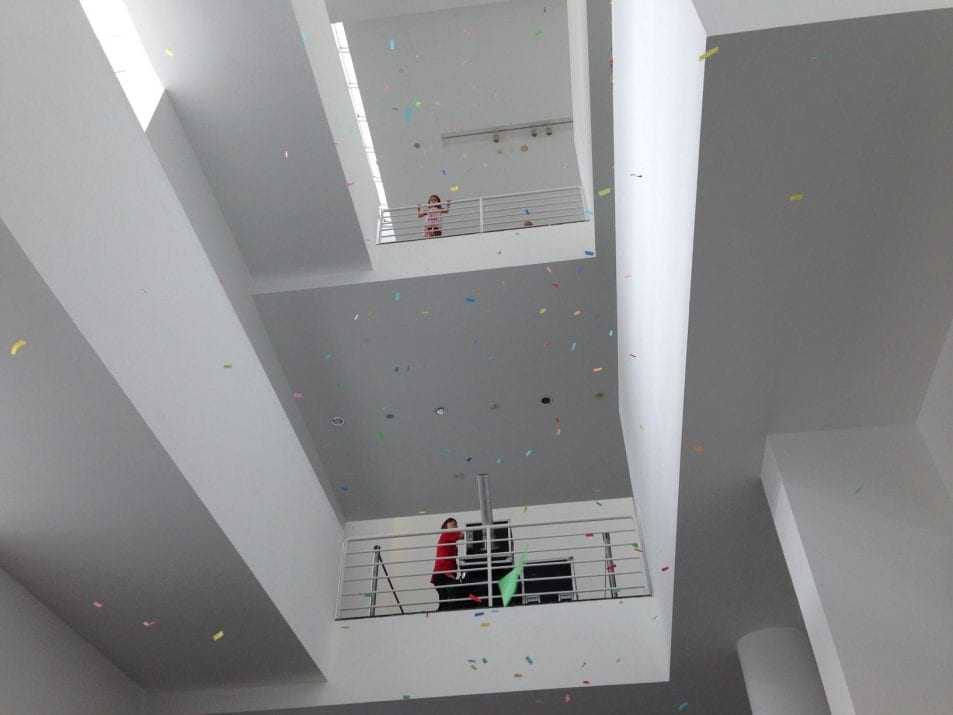 In this very original way the Museum of Contemporary Art of Barcelona (MACBA) celebrated the Mercè festivities, with some open house days to show the museum to the city and present its workshop MACBA in Family.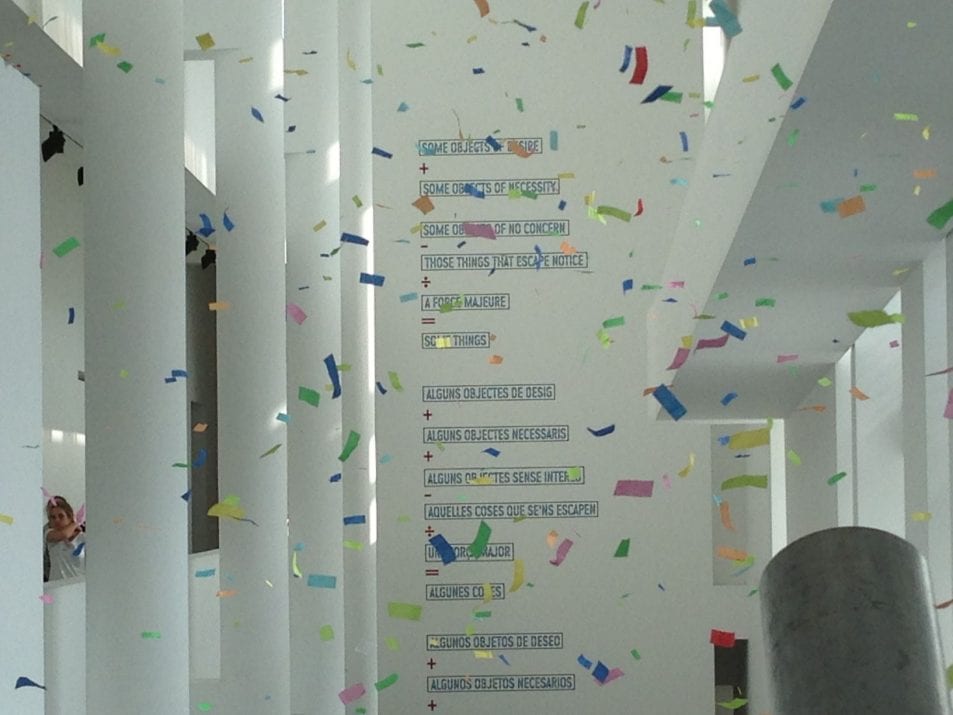 And nothing better than in the MACBA, a totally white building where the multicolored confetti stood out. A fun and visual experience created by the artist Jordi Ferreiro and the educator Victor Ramirez.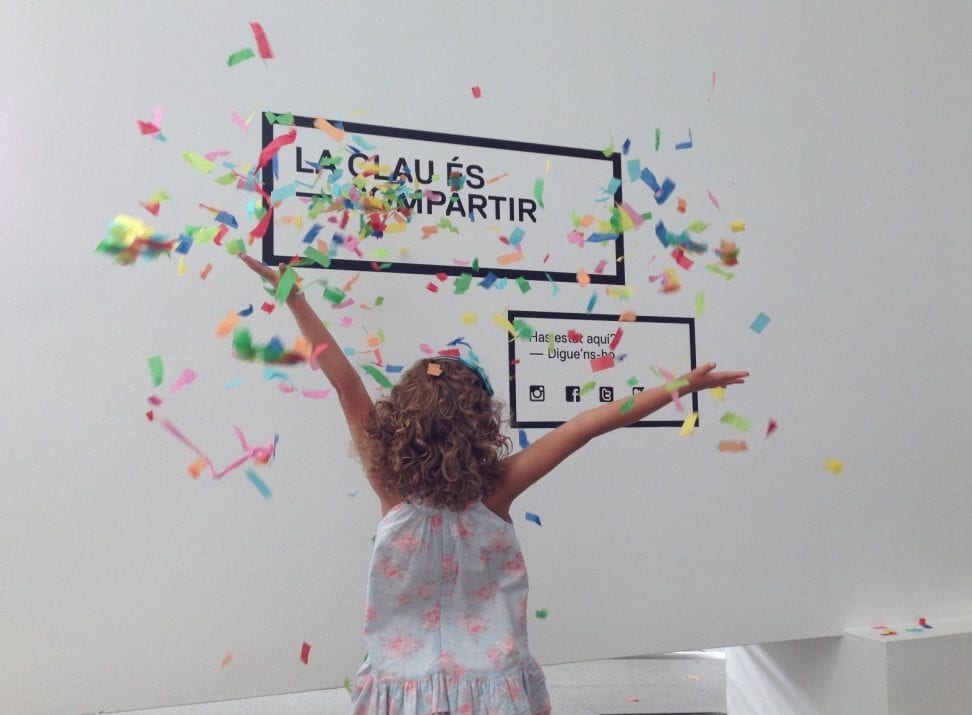 Here are some funny pictures of the "confetti moment", when children and adults have had a great time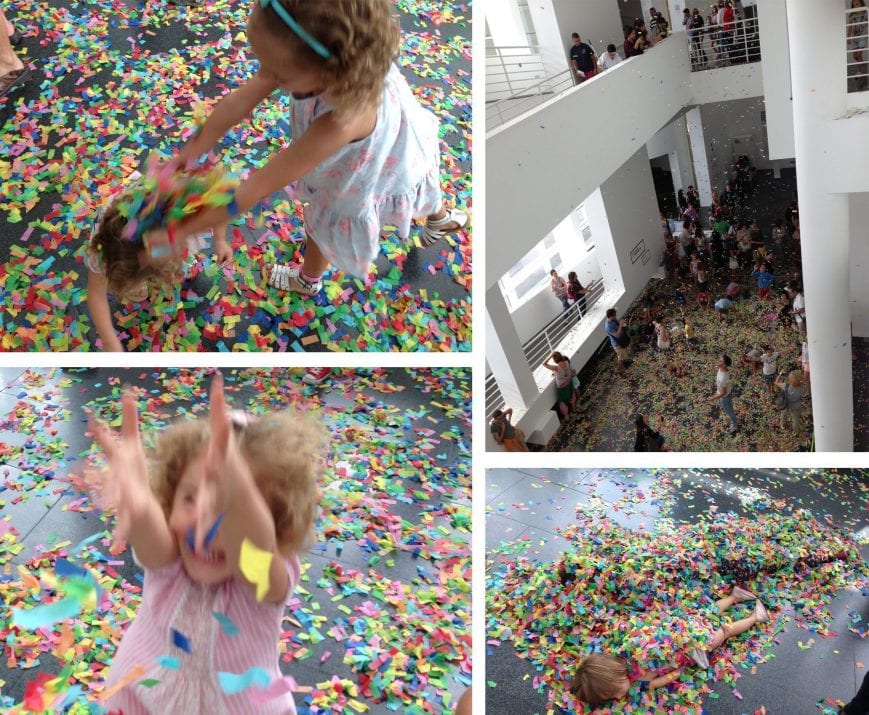 After the fun moment, we have visited the other areas that form the MACBA, a museum with a vocation to transmit the contemporary art.
We have seen artwork and "installations" of all kinds.
It is highly recommended to visit it in family so as to transmit to children the art and the contemporary culture.
MACBA IN BARCELONA SINCE 1995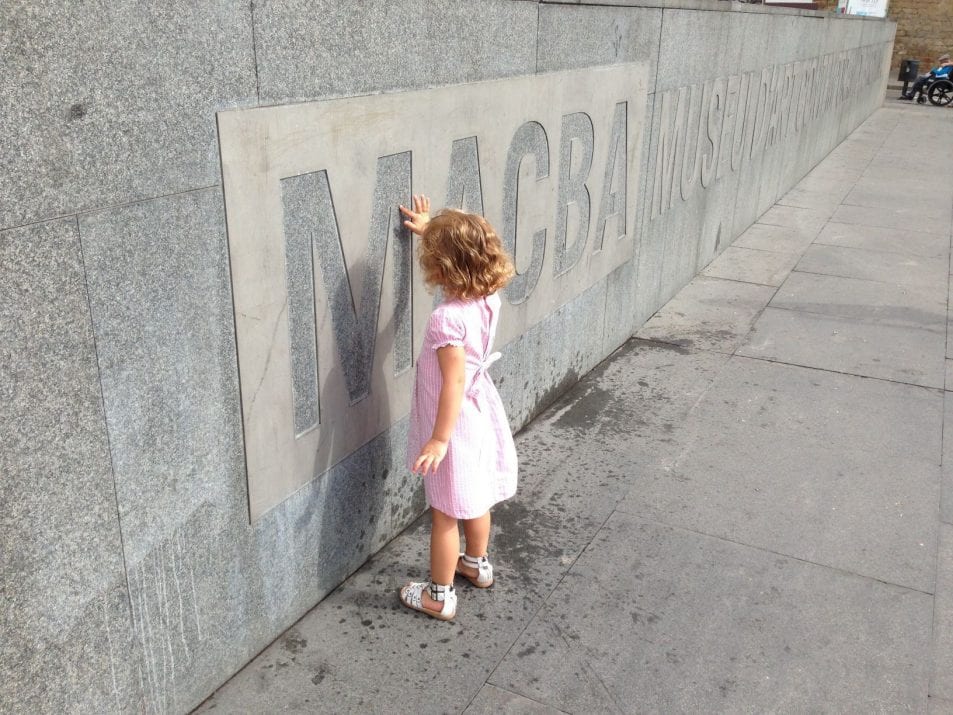 The Museum of Contemporary Art of Barcelona (MACBA) opened in 1995 in a spectacular building designed by the architect Richard Meier.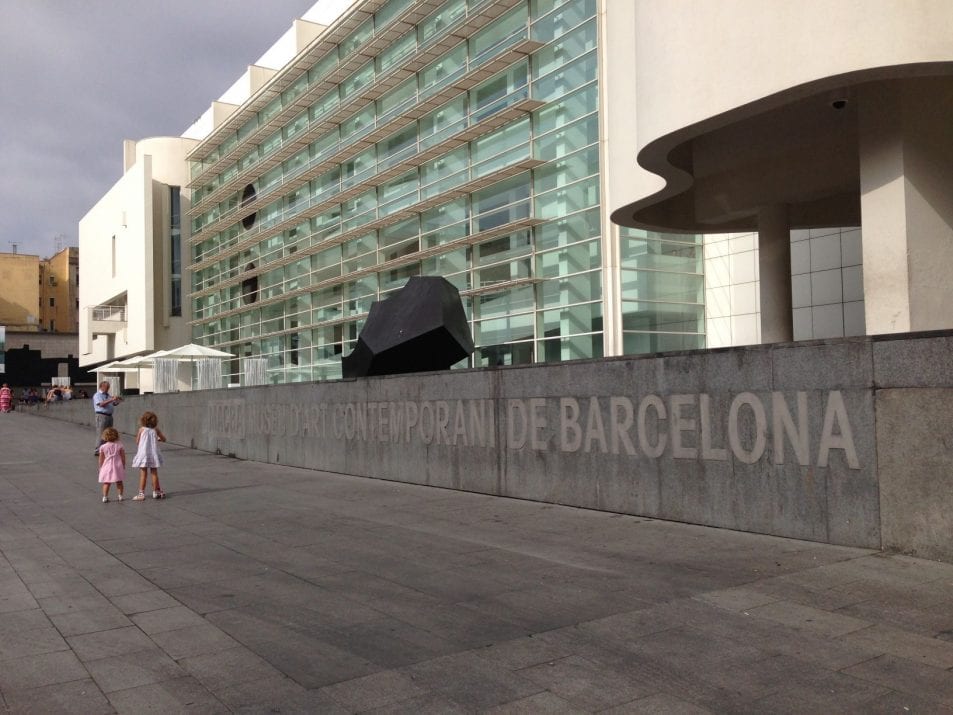 VISIT THE MUSEUM WITH AN APP FOR THE MOBILE
Visiting the area Arte, dos puntos , with an "app" that we downloaded for free on mobile phone or Ipad,  we were able to access  extra content: audio, video, images of the author, etc.
HERE YOU CAN TOUCH THE PAINTINGS
When I told to my daughters "in this area of the museum you can touch the paintings and whatever you want" they have looked at me without being able to believe it.
But it's true. It is an area especially designed for children, people with visual or hearing impairments, and several curious persons (as it was my case, I have been touching everything compulsively).
A wonderful way to approach art through the touch of textures and combinations that the team of Conservation and Restoration of the MACBA has created.
For example, a snapshot of a fragment of the famous work of Antoni Tàpies. The original is at the first floor of the MACBA.
MACBA IN FAMILY
In the next months of September to December 2013, the MACBA has prepared a series of family activities for children from 6 years old. The activities will take place on Saturdays at 12 and at 17:30, and on Sundays at 12pm. They last 1.30h and the price is 3 euros. So as to view the weekly schedule of MACBA FAMILY you can subscribe to comunicacio@macba.cat or visit this LINK.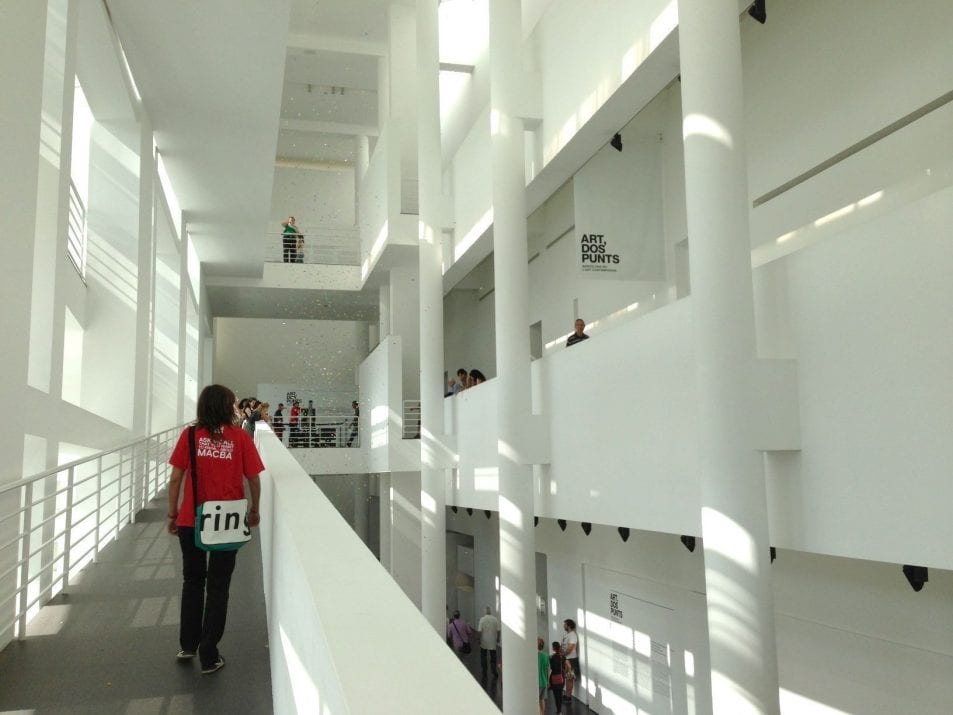 MACBA
(Museum of Contemporary Art of Barcelona)
Plaça dels Àngels 1 – 08001 Barcelona
Monday, Wednesday, Tuesday and Friday, fro, 11 h to 19.30 h
Tuesday, except public holidays closed
Saturdays, from 10 h to 21 h
Sundays, public holidays, from10 h to 15 h
December, 25th an January, 1st,  closed