In Passeig Francesc Macia of Sant Cugat del Vallès (a 20 minute drive from Barcelona) opened two years ago a local specialized in American food. The local is called Stanford Gourmet Burger, and its name is a declaration of principles.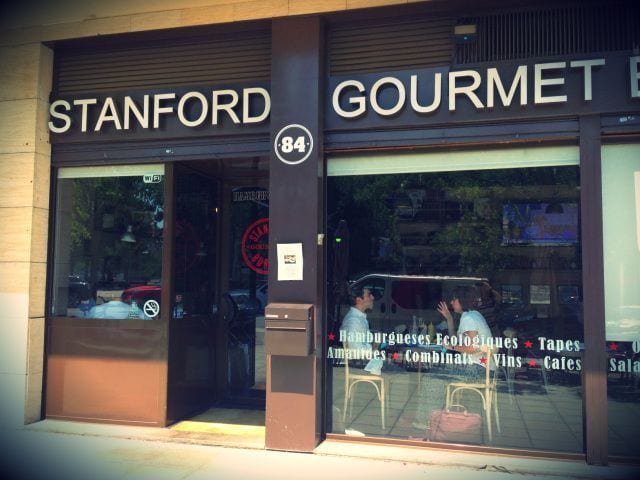 The hamburgers of Standford Gourmet Burger are of veal meat bred in the Pyrenees of Lleida. That's is why the hamburgers are so good: it is 100% ecological and without gluten. The quality of food and the tender of its hamburgers is what it makes it an ideal restaurant to go to eat with children.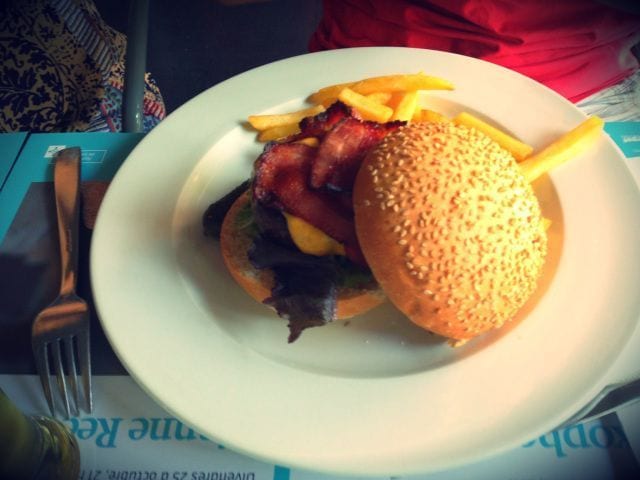 At midday there is a complete combined menu (salad, Hamburger, drink) for 10,95 Euros.
The hamburger menu continues to make nods to the principal american universities : Stanford, Harvard…

(images of hamburgers taken by the website of Stanford Gourmet Burger)
For those who look for lighter meal, the salads menu is very complete: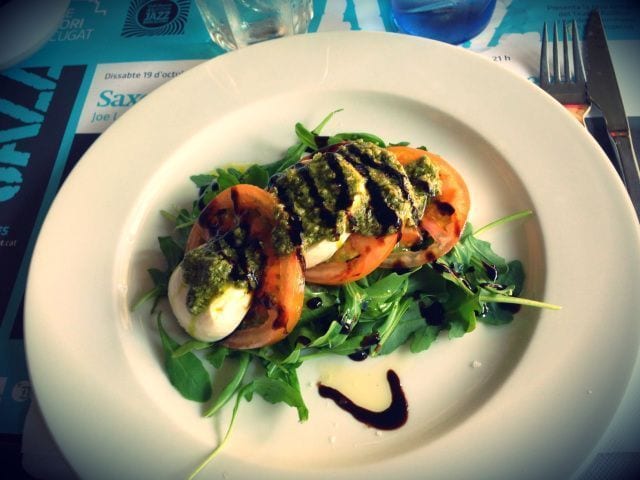 Also there are nods to the private Universities of Barcelona, in the Hamburgers and in the pictures of the wall. It's not surprising, since the place is very close to ESADE Sant Cugat and for sure many clients of the University comes to eat or to grab something after the classes. (The hamburger ESADE consists of: Iberian ham, cheese from La Mancha, mezclum, tomato with mayonnaise of white truffle).
They have kids menu, and also various sizesof hamburgers: 170 gr, 250 gr. For 8,50 eur you can ask for an SGB classic hamburger of ecological veal meat, of 170 gr.
The decoration of Stanford Gourmet Burger, very simple and warm, recreates a vintage university ambience, from the american universities of 70's.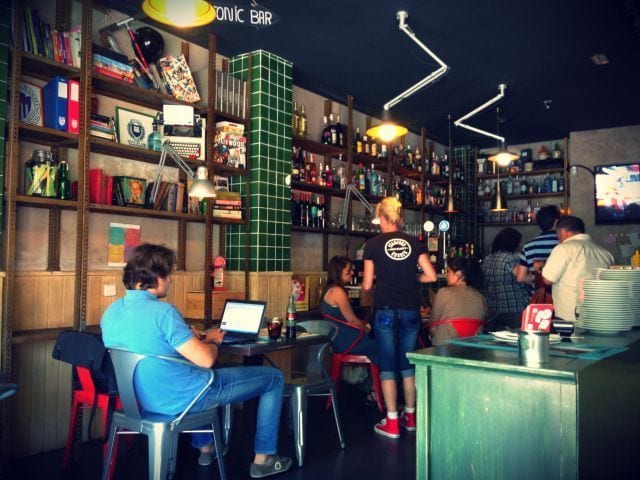 The architect Pedro Scattarella has achieved a careful style, on the basis of industrial shelving units type Mecalux, a painting that reflects the passing of the years and at the same time give a touch of warmth, combined with vintage objects placed on the shelves.

Pay attention to the tennis rackets! I was playing tennis when i was little with a Dunlop ones.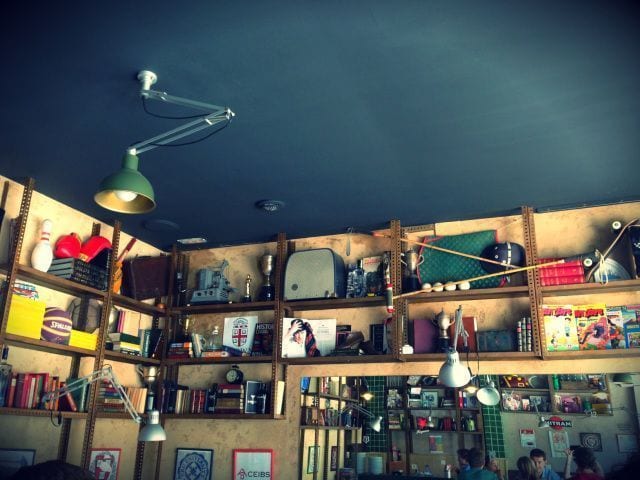 The lamps that hang from the ceiling are awesome, recreate the desk lamps in a university residence. Have a look at the images, the ones who pass 30 years old for sure will find objects that you had in your student room.

The place is small but cozy. Outside there is a spacious and quiet terrace, ideal to eat with children and you play quietly.
If you live or work in Sant Cugat and you like hamburgers, try Stanford Gourmet Burger. You will repeat surely!
Stanford Gourmet Burger
Passeig Francesc Macià num 84. 08173 Sant Cugat del Vallés (Barcelona)
Phone: +34 936761631