Going on a Tió hunt adventure with the kids is a perfect plan now that Christmas is approaching. The kids are amazed by the activity and take their Tió home to prepare him to "poop" presents. There are many different options near Barcelona. So we have selected some places and companies where you can do this activity.
BOOK YOUR TIÓ AT: : CAÇATIONS
WHERE TO LOOK FOR THE TIÓ WITH KIDS IN CATALONIA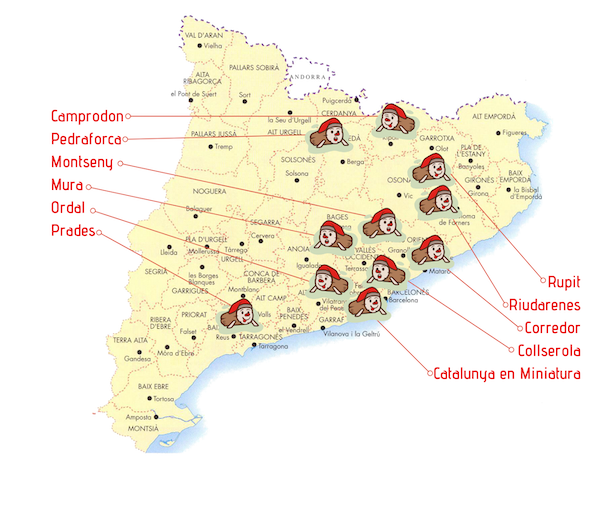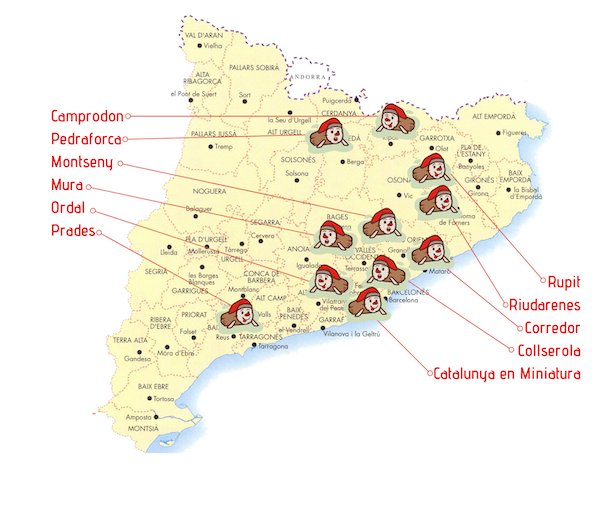 Locate your Tió and have a fun experience with kids. On the Caçations website you will find a lot of activities to rescue the Tió throughout Catalonia.A great plan to enjoy with the family and prepare the machines for Christmas. There are a lot of places where you can search for your Tió: Camprodon, Rupit, Collserola, Catalunya en Miniatura, Prades, Ordal Mountains, Pedraforca, Montseny… and now also in Mura
Moreover, if you don't know Mura, you will be enchanted by the activities organised at Christmas. The whole village is full of Christmas Tiós dressed as different characters, decorated in an original way… The Tiós are all over the village, even some hidden ones, and during specific dates they organise children's activities that you will surely love. If you haven't read it, here you have all the information about the Christmas activities and the Tiós de Mura festival.
Your Tió has hidden in the forests of Catalonia,

Come and hunt the Christmas Tío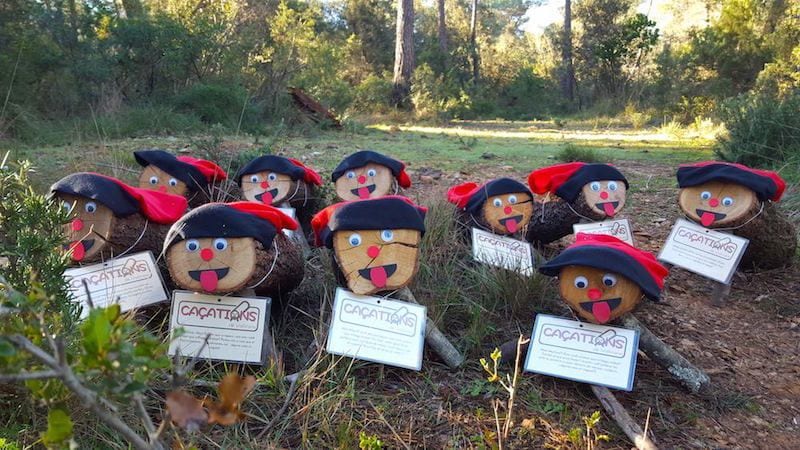 HOW DOES THE ACTIVITY WORK?
The Tiós are hidden in the forests of all Catalonia. You will find yours with the help of a map and the GPS coordinates that you will receive a few days before…Now you just have to test your detective skills and… have fun! Oh! And if you can't find it on the day of the activity, don't worry, the Caçations team will be at your disposal to help you locate it.
Choose the forest where you want to go hiking, make the reservation. For the price of a tió in the shops, you will live an experience you will always remember.
WHAT ARE TIONS LIKE?
Caçations' "tions" are real "caganers". They are made by themselves and measure about 335 cm long and 15 cm in diameter. They will charm you with their barretina hat and naughty face. Oh! and they have a custom message for the little one. They're magical!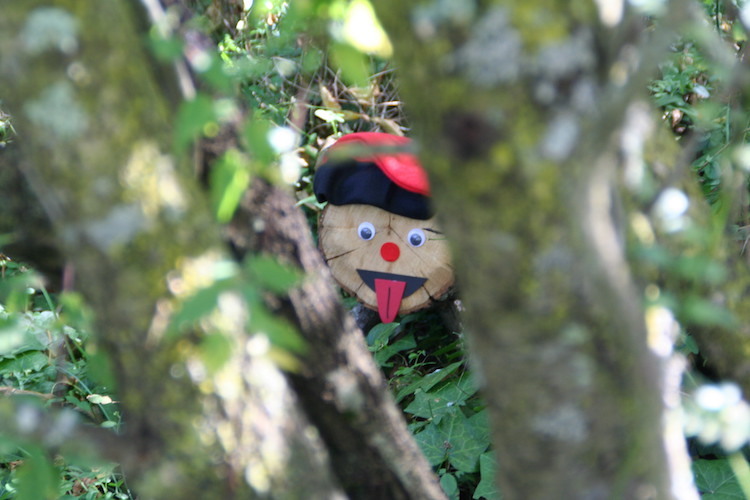 WHEN CAN YOU DO THE ACTIVITY?
You can buy your Tió now to do the activity from 6th November until 24th December, so don't miss out on your Tió! The timetable for the Tió search is from 11am to 2pm. After this time there will be no more assistance.
The activity is estimated to last between 15 and 30 minutes… although you can add as much "sauce" as you like.
IS IT AN ACTIVITY SUITABLE FOR EVERYONE?
Yes. If any of your group has special needs, such as mobility limitations, please inform the organisers and they will arrange for your Tió to be located in an area that suits your needs.
All children will enjoy the activity. As it is an open plan, each family can adapt the activity to the age of their children. The activity is to see how the kids get excited looking for their tió in the forest. Tell them a story, get warm and… enjoy!
MORE INFORMATION: