If you are looking for a city where you can enjoy the magic of Christmas, this article is for you. We recommend five Christmas markets and plans to visit with the family in different cities in France  . And you can do it quickly and comfortably thanks to the train timetables and routes offered by  Renfe-SNCF in co-operation
THE BEST FAMILY CHRISTMAS MARKETS
Christmas is made to be enjoyed with the youngest members of the family. If you are thinking of a Christmas break with the kids, here you will find different destinations that will surely interest you.
1 MONTPELLIER CHRISTMAS MARKET
We already told you about our weekend in Montpellier enjoying its Christmas market Les Hivernales, a perfect pre-Christmas show to visit with kids. A city which offers plenty of opportunities for families: art, shopping, gastronomy and a Christmas market that you will love. It is also easy to reach in just three hours by train from Barcelona. Are you in? Here we tell you everything we did: Visit Montpellier as a family at Christmas
THE FESTIVAL OF LIGHTS IN LYON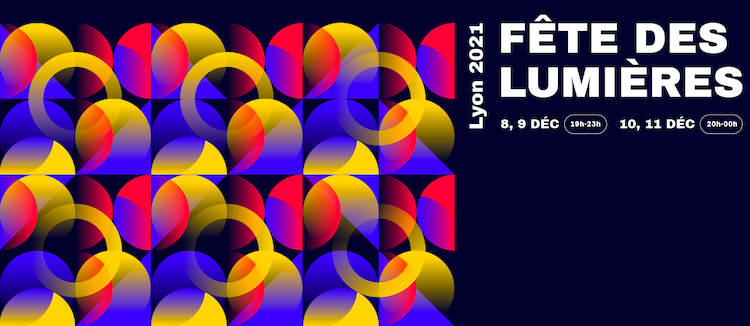 If you have the opportunity to visit Lyon at Christmas time, don't miss "La Fête des Lumières" (Festival of Lights). A magical and spectacular event.A Festival of Lights that fills numerous spaces, buildings and streets of the city of Lyon with light shows. It takes place over four days around 8 December and has a very interesting history. The streets, squares and emblematic monuments host artistic installations by lighting experts, designers, plastic artists and video artists. A good excuse to enjoy this UNESCO World Heritage city. Dates: From Wednesday 8 to Saturday 11 December 2021. Opening hours: Wednesday and Thursday from 7 pm to 11 pm / Friday and Saturday from 8 pm to 12 pm. The train journey from Barcelona to Lyon takes 5h30 from door to door… More information: Fête des Lumières
3 DISCOVER NARBONNE AT CHRISTMAS AND PAY A TRIBUTE IN LES GRANDS BUFFETS.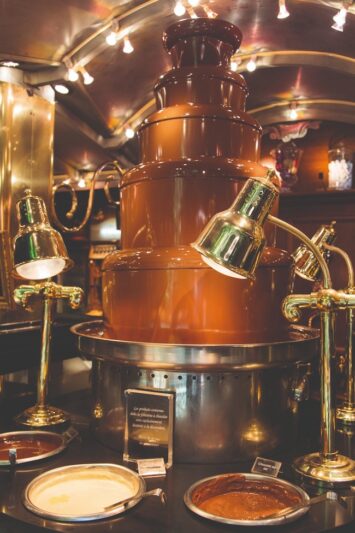 Narbonne is a quiet town, with only 60,000 inhabitants but with a strong Roman imprint in its history and many medieval buildings to visit. During Christmas, Narbonne organises its Christmas market along the canal on the Cours Mirabeau and on the Promenade des Barques, where more than 30 wooden huts are set up with all kinds of Christmas and gastronomic products. They also organise the Christmas Village, a small Christmas village with activities, crafts and many other activities for the little ones. In addition, Narbonne also has an ice-skating rink. And while you're in town, why not take advantage of the opportunity to enjoy a meal at the famous restaurant Les Grands Buffets. Distance by train from Barcelona to Narbonne less than two hours  .Here we tell you about our trip: Narbonne as a family
4 VISIT ASTERIX PARK AT CHRISTMAS
Visiting Paris is always a good family plan. The city of love offers all kinds of charms and activities for all ages. But did you know that there is an Asterix theme park in Paris? It is a theme park that is not as well-known as Disney, but you will surely love it. Its attractions, shows and the whole park's offer is great and, besides, being smaller than Disney, you can enjoy it at a different pace. At Christmas, the Asterix Park is decorated for the event and offers special activities and shows for the occasion. You can use the Christmas campaign from 18 December to 2 January. It takes less  than seven hours to get from Barcelona to Paris by train.More information: Asterix Park
5 DISNEYLAND PARIS AT CHRISTMAS WITH KIDS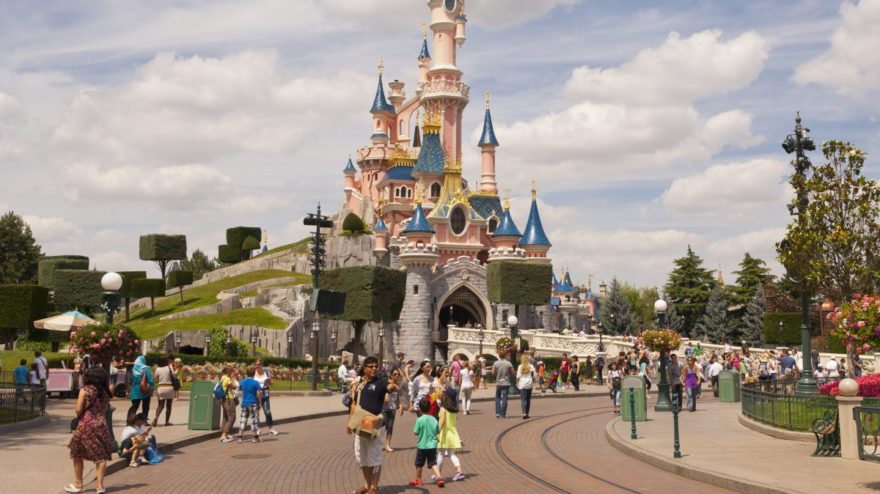 Going to Disneyland Paris is always a blast with kids.  We recommend you to go at Christmas time because the whole decorated park looks very funny and if you can also escape to enjoy the city, it will surely be an unforgettable trip. If you want to organise a trip to Disneyland and want to know some tips for booking accommodation, tickets, etc., don't hesitate to take a look at our post where we tell you the best way to get to know Disneyland Paris with kids.
Take advantage of all the offers that RENFE-SNCF offers in cooperation and book your holiday now
CHRISTMAS FAIRS AND MARKETS IN CATALONIA
A few minutes away from Barcelona you can find different Christmas fairs: Tions fairs, fir tree fairs, medieval fairs and much more. All our ideas in: Christmas Fairs and Markets in Catalonia
CHRISTMAS FAIRS AND MARKETS IN BARCELONA
If you are looking for the best Christmas markets in Barcelona you can consult our article: Christmas Fairs and Markets in Barcelona