Today here's a sports plan for the whole family: how about playing pitch & putt?
Montjuïc Golf  is located on Club Natació Montjuïc, in Barcelona. It is an area of ​​over 70,000 m2 of sports facilities: Olympic pool, children's pools , 11 tennis courts, squash, paddle tennis, football, gym , bar, restaurant , playground, etc..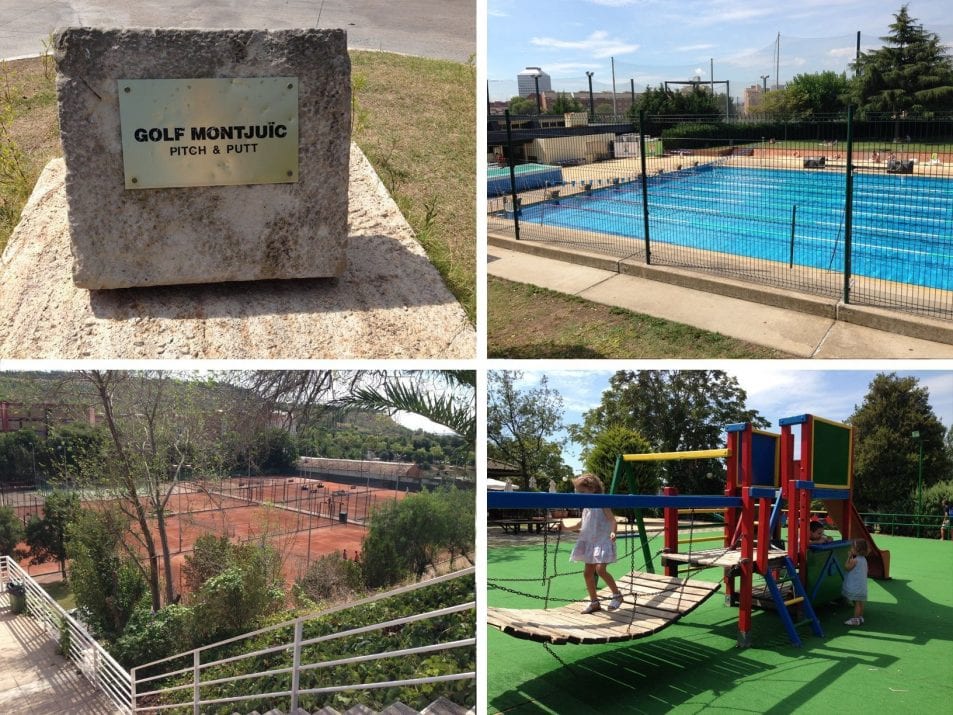 To enjoy the pool, you have to be a member , but if you want to play golf, you can come and play anytime.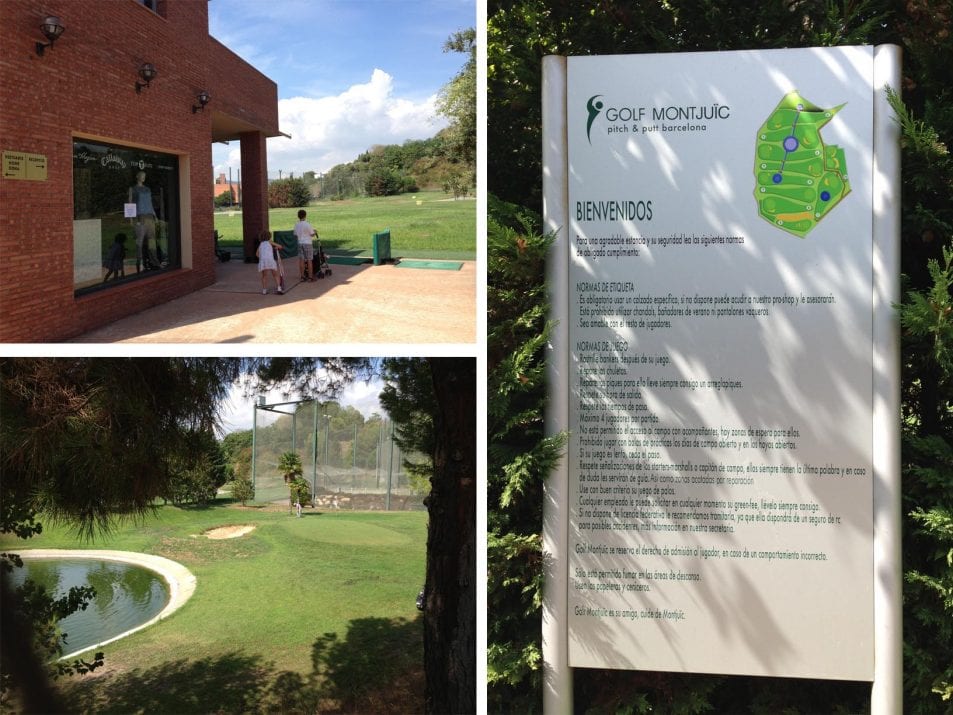 It's very easy go get to the Club by car, and parking is free. Nobody would say that we are in Barcelona. It is a quiet place , surrounded by trees and nature.
The practice green fee is 4 euros for adults and 2 euros for children.
There is also possibility of taking golf lessons, individually or in a group, for both children or adults.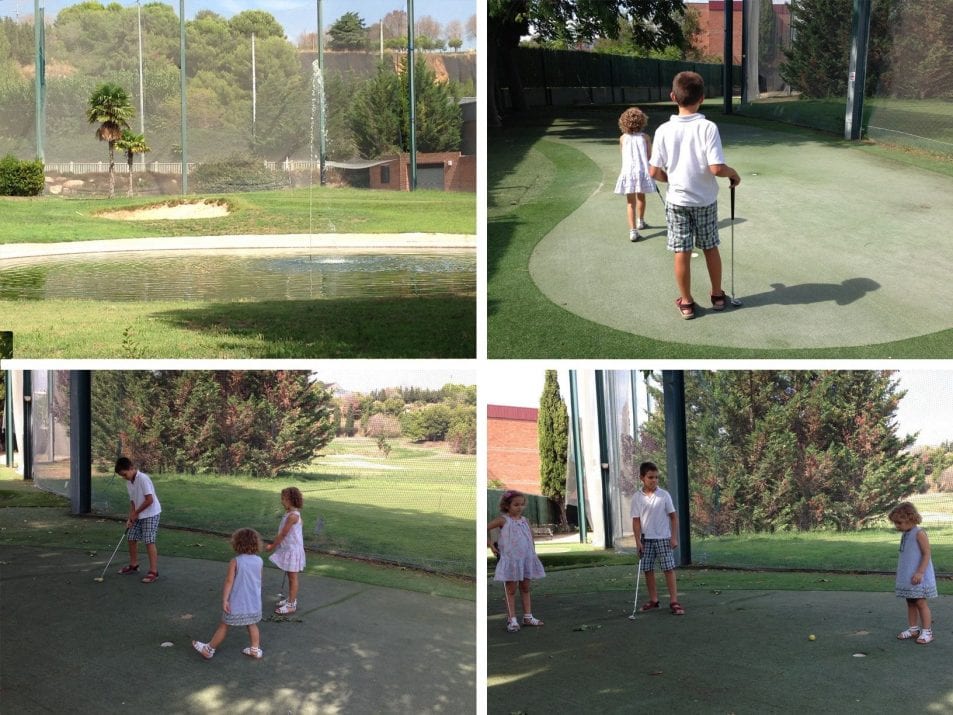 First we did a good session of throwing balls at the driving range mats .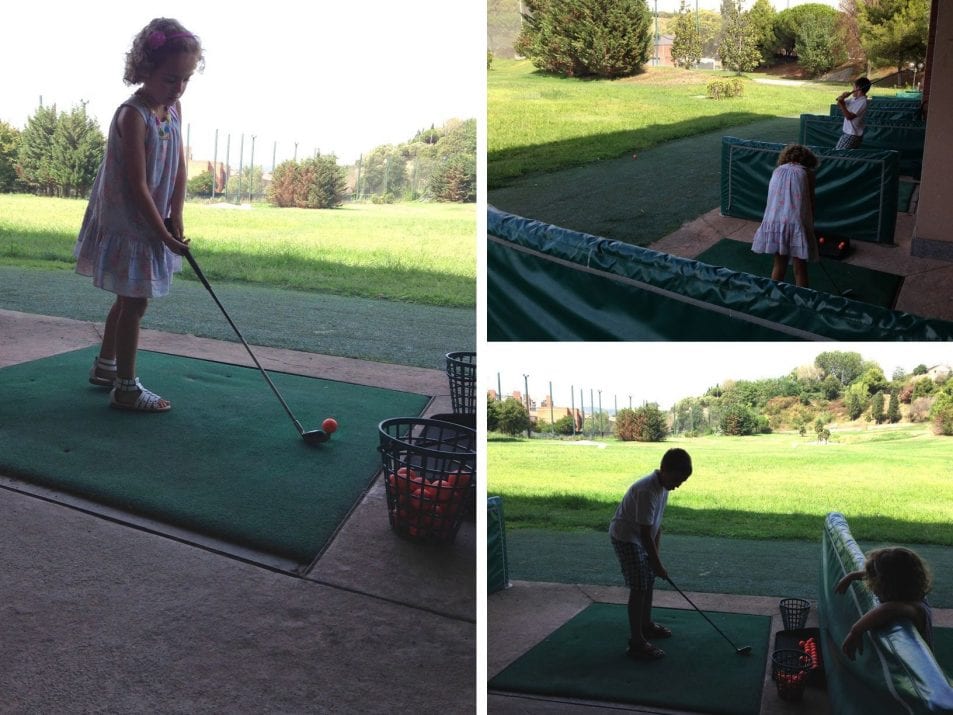 Then we switched to the putting green, to prove that " The driver gives you glory and putt gives you victory."
Surely you noticed the beautiful views of Barcelona, with the Calatrava Tower and Palau Sant Jordi  in the background 🙂
For those who like to play golf: There are three putting green and approach areas. Two of them are natural grass + bunker.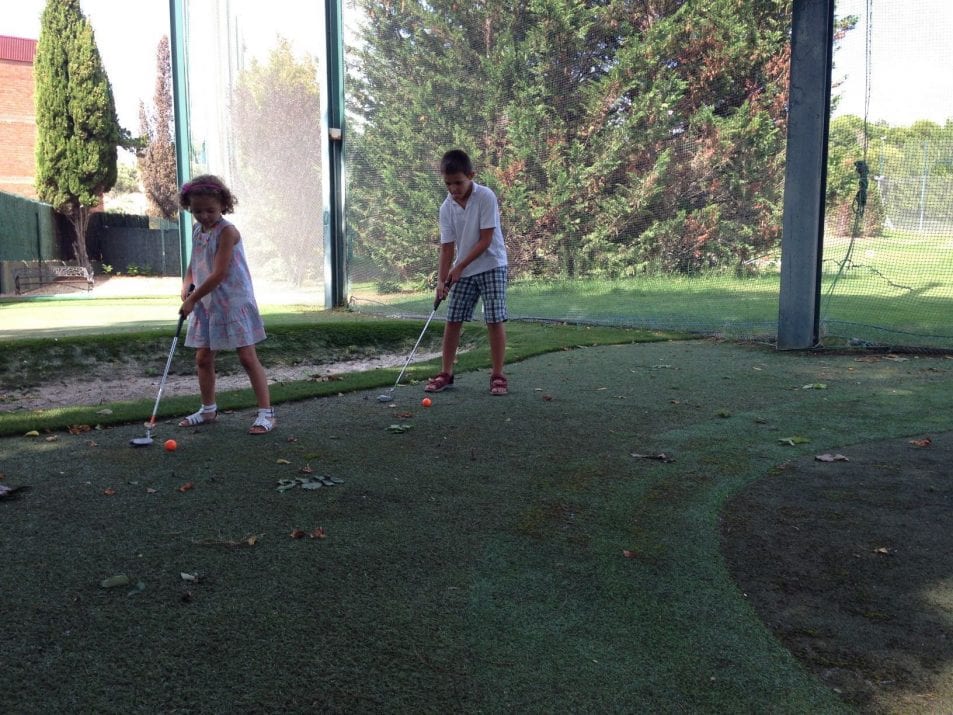 We had a great family sports day!
GOLF CLUB NATACIÓ MONTJUÏC
www.cnmontjuic.cat