CLOSED
We visited Babèlia Books & Coffee, a bookstore-cafe specializing in second-hand multilingual books.
The place has a special charm thanks to its simple and cozy decoration, based on a large wall full of books in all languages​​, facing another big brick wall with temporal paintings exhibitions.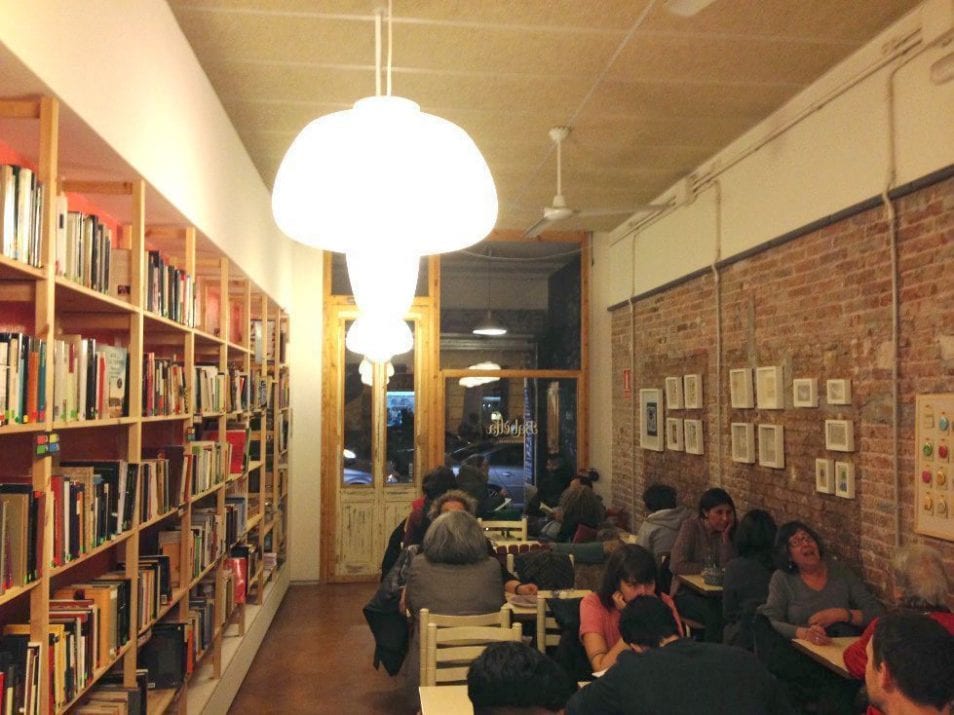 In the center, a hipster and international clientele of all ages, have a coffee, work on their computer, read, etc..
USED ​​BOOKS FROM 2 EUROS
The second-hand books displayed on shelves of Babélia are perfectly identified for purchase: there are books from 2 euros to 8 euros.
The books are neatly organized by language, topic, etc., as if it was a library.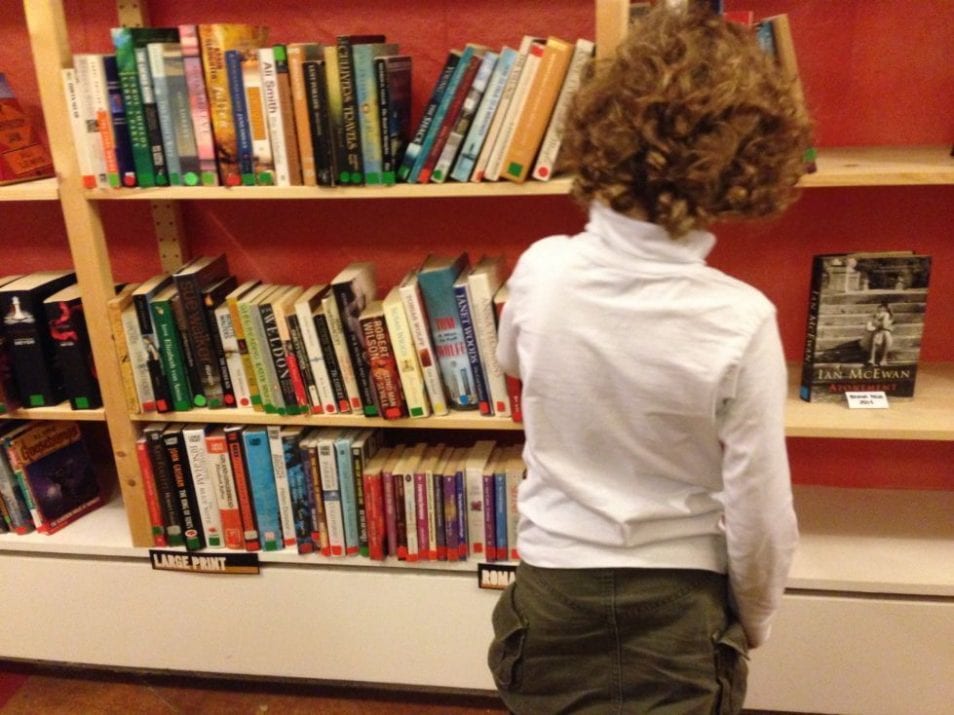 We selected to read several books for children  while we were having our evening snack.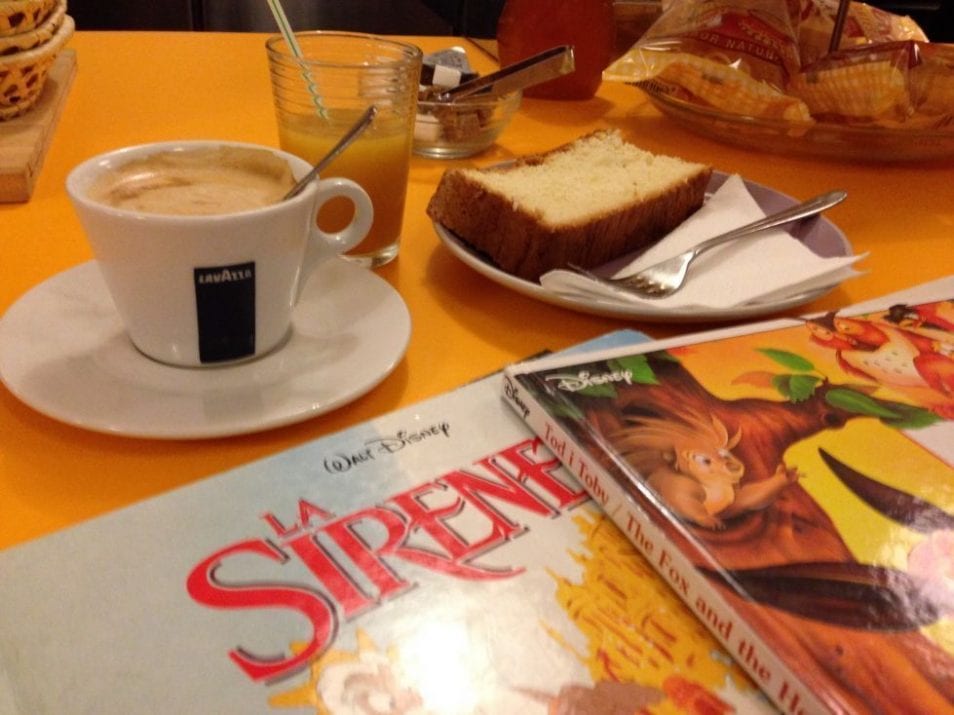 ORIGINAL AND INTERNATIONAL PASTRY
There is a wide range of gastronomic offer in Babélia: you can have breakfast, lunch, a snack or dinner. For our evening snack we tried the offer of the day, which consisted of a coffee + Victoria Cake for 2 euros. For the girls, we ordered juices and a homemade carrot cake which was delicious.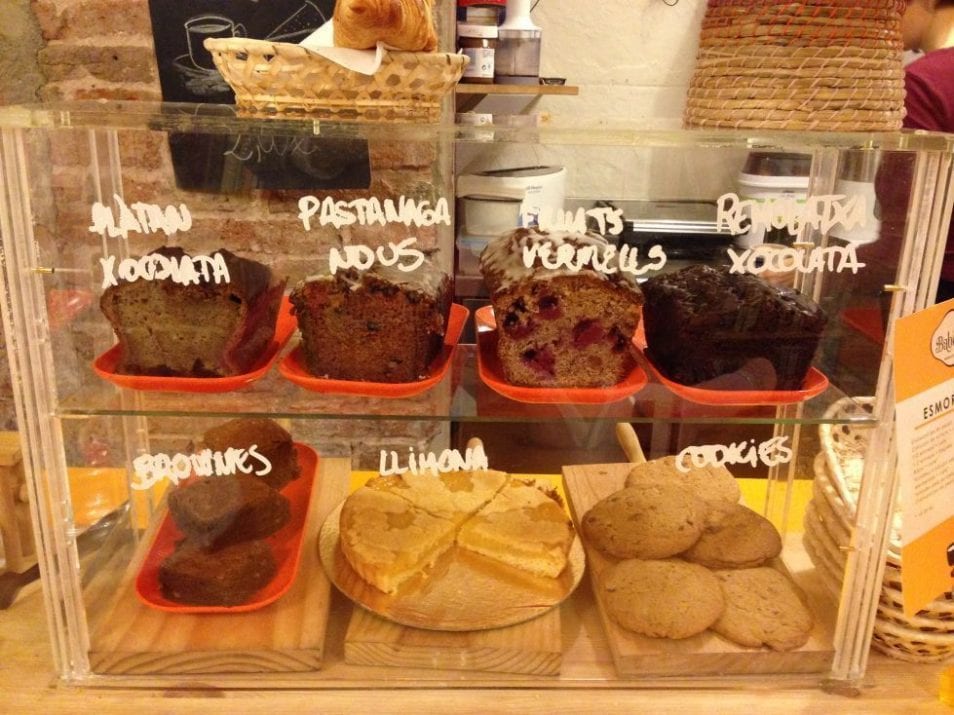 It is also advisable to come to Babélia to have lunch : taking advantage of the offer of the day you can have a salad, a sandwich, a drink and coffee for 8 euros. As for dinner, when we were leaving we saw that they were preparing some spicy sausage sandwiches for another table, that they looked delicious …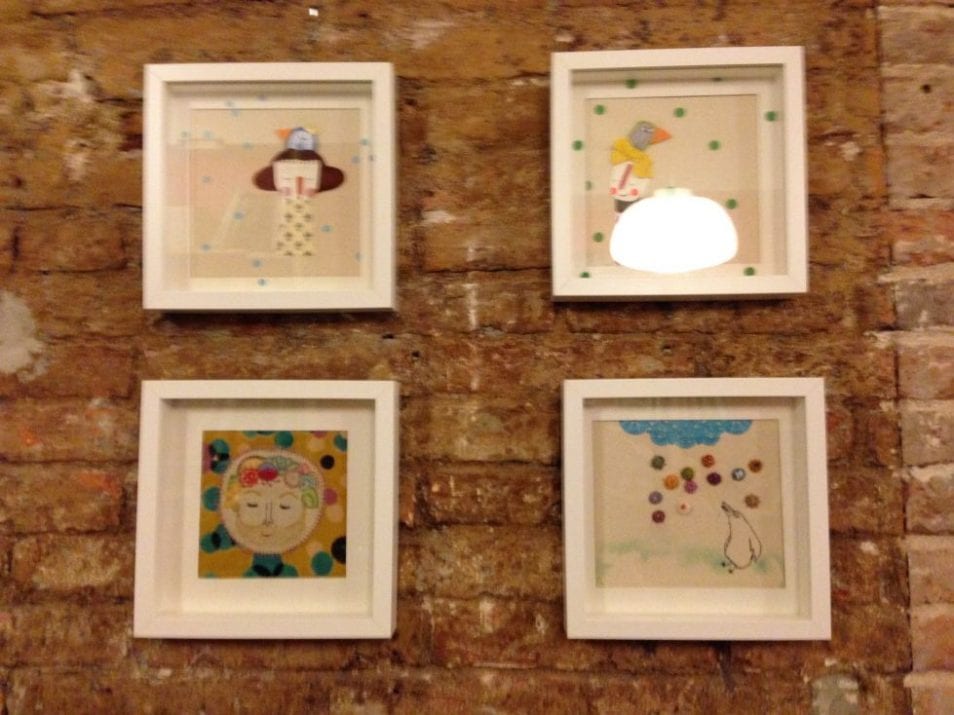 BABÉLIA TO GO WITH KIDS
In Babélia,  apart from having a space in their library dedicated to children literature, from time to time they organize activities for children. In December they organized a workshop for making badges (there are photos on their Facebook).
LANGUAGE EXCHANGE
For the adults, we recommend Babélia as a place to buy literature in English, French or German at a good price, or for language exchange. They have a pretty full board of ads!


THE AUTHORS OF THE PROJECT
Babélia Books & Coffee are Louise and Berta, two entrepreneur friends who decided to create a charming place in the fashionable neighborhood of Sant Antoni. In the photo, on the background, is Louise. Congratulations girls for this original initiative!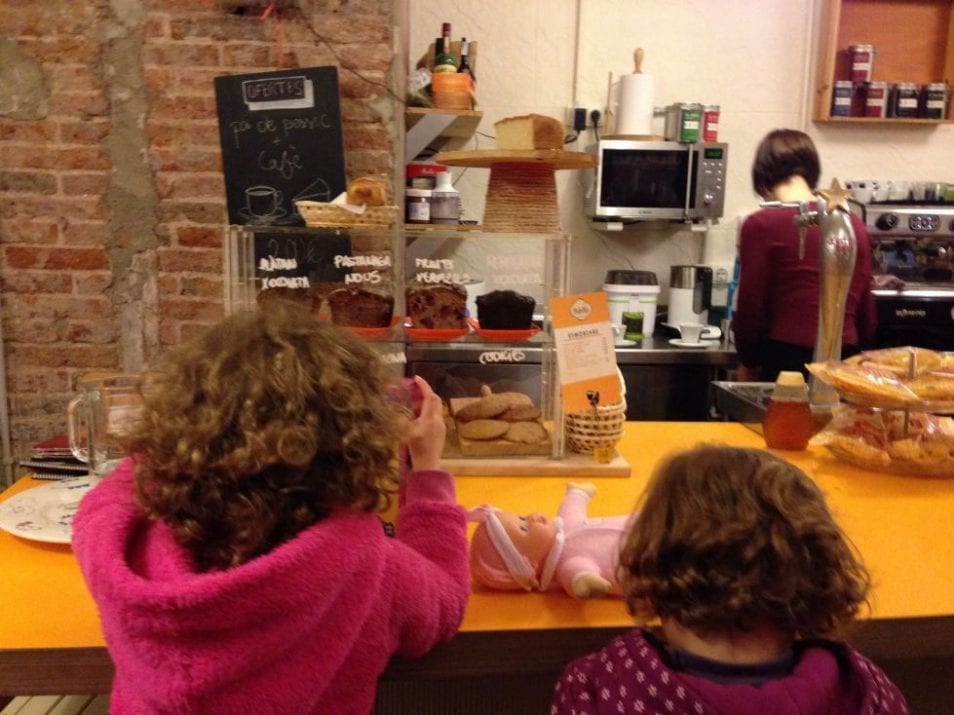 BABÈLIA BOOKS & COFFEE
Villarroel 27 08011, Barcelona