Sant Jordi is approaching and with it the activities related to books. During the month of April, Món Llibre is always celebrated, the book festival for the little ones. A whole weekend in which workshops, activities and shows related to the world of children's literature are organized. And in which you can see first-hand the latest news from children's publishers.
A perfect weekend for you to enjoy books as a family. During April 15 and 16, 2023 you will be able to enjoy workshops, activities for children, shows and areas dedicated to books for different ages.
MÓN LLIBRE 2023, CHILDREN'S LITERARY FESTIVAL
You can consult the complete program of the activities of Món Llibre 2023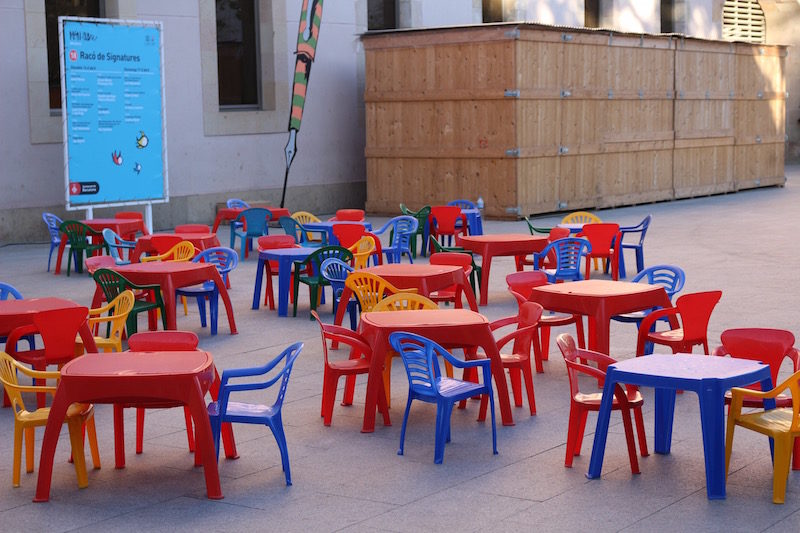 Món Llibre is Sant Jordi for the little ones where you can learn first-hand about the publishing news in the world of children and participate in a lot of activities related to reading and books. In this edition, more than 50 publishers will take the opportunity to present their novelties in children's literature,
ACTIVITIES RELATED TO CHILDREN'S LITERATURE
This year, more than ever, you will be able to travel around the world without leaving Barcelona, ​​looking at the diversity of cultures that inhabit our neighborhood and our city. You will discover stories from many countries; they will tell you tales from different cultures; you will be able to see films that come from African and Asian books; you will learn Chinese, Arabic, Baybayin, Bangla and Urdu calligraphy through books; You will meet authors and illustrators who live far from here.
There are different activities divided into various venues in the city. It is worth taking a look at the complete program of all the workshops and activities of this 2023 edition since there are so many proposals. In order to organize it differently and thus be able to adjust to current times, the Festival has been divided into different spaces.
THE PLATE DE MÓN LLIBRE
The festival invites a dozen illustrators, authors and authors with new books under their arms. They will be the protagonists of some interviews where they will present their books and tell us about their lives. The scenery, which will imitate a television set, the projections linked to the person interviewed and the music will make these unique interviews an entertaining and ideal activity for young readers to get to know those who write or illustrate the books they love so much. you will be able to meet Anna Cabeza, Luisa Vera, Christian Inaraja, Jaume Copons, Liliana Fortuny, Jordi Folck, Anna Manso, Arnau Colom, Joaquim Carbó and Marc Boutavant.
THE MÓN LLIBRE LIBRARY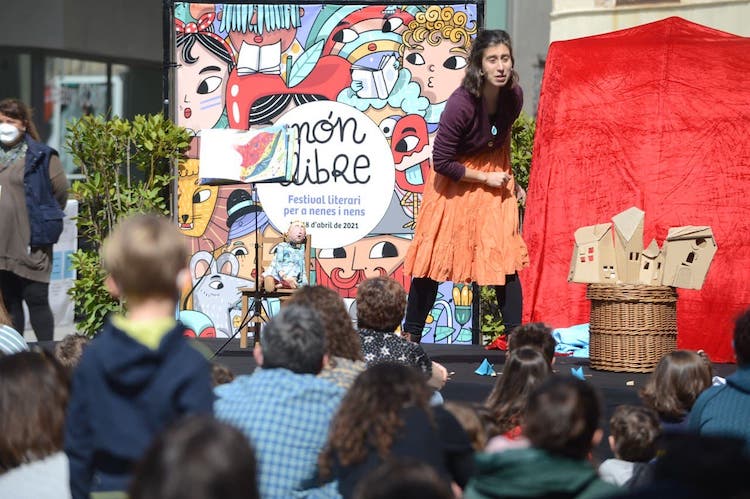 It is the choir of the festival, a magical space where you will have the opportunity to read and discover the latest literature. You can do it in a warm and welcoming environment, with areas to read at your own pace and in a comfortable way. Get lost among a lot of pages to find those stories and characters that you like the most.
MÓN LLIBRE IN THE LIBRARIES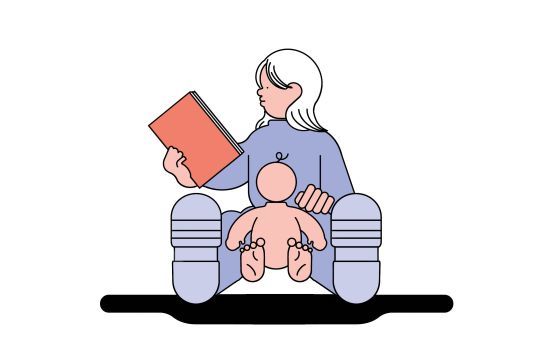 In addition to the Center for Contemporary Culture of Barcelona (CCCB), Món Llibre will have two more venues: the Poblenou – Manuel Arranz Library and the Nou Barris Library. A portal with the image of the festival will welcome the public, and there will be activities both outside and inside, with workshops and a virtual reality activity.
PROGRAM MÓN LLIBRE 2023
The programming is very complete: storytelling, workshops and activities for all tastes and ages. Most publishers in the children's sector are present at the event, so you will be able to see first-hand the latest developments in children's books.
You will find all this on Saturday 15 and Sunday 16 April at the Center for Contemporary Culture of Barcelona (CCCB), Plaza de Joan Coromines, in the Libraries Francesc Candel (Zona Franca), Vilapicina i la Torre Llobeta (Vilapicina). It will be a unique and special weekend, in which the books will come to life and you will have fun with the most fantastic and wonderful stories.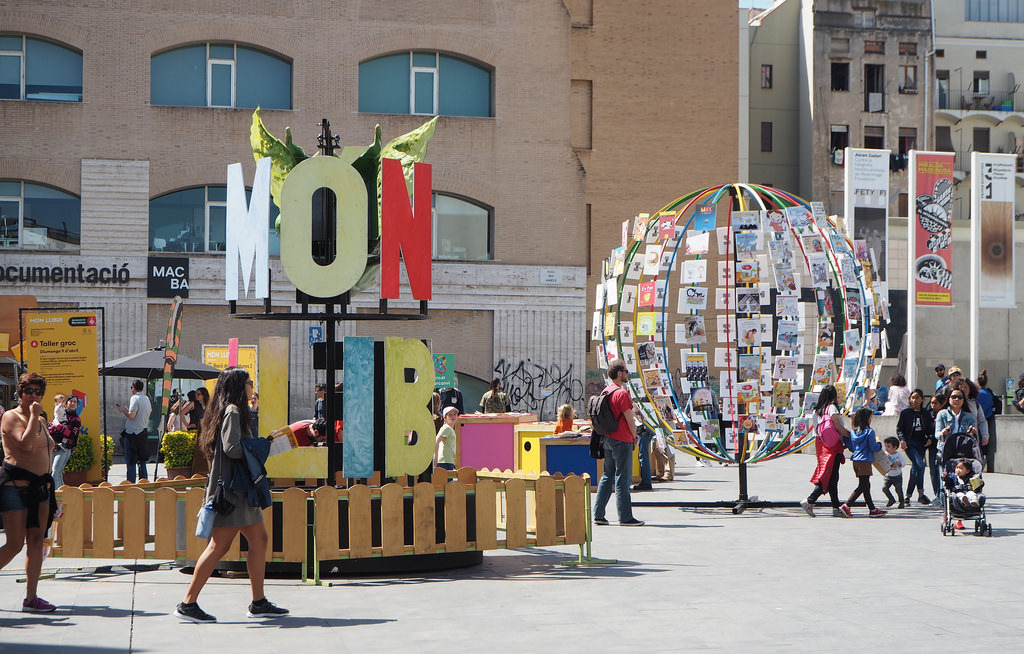 A perfect event to start preparing engines for Sant Jordi. The little ones will be able to see, touch and read stories and you will be able to buy them in time. Also, if you are already thinking about Sant Jordi books, here is our compilation with the best children's bookstores in Barcelona
MORE INFO MÓN LLIBRE 2023
Web: Món Llibre 2023
Days: April 15 and 16, 2023
Where is it organized: Centre de Cultura Contemporània de Barcelona (CCCB), plaza de Joan Coromines, en las Bibliotecas Francesc Candel (Zona Franca) y Vilapicina i la Torre Llobeta (Vilapicina).