(CLOSED)
Taking advantage that these days is the Tapantoni (from 8 to 30 of November – tapa and drink for 2€) we will talk about a ´´must´´ of the area, Bar Calders.
We have been there some time ago and we loved it for its food, its terrace, its location and for the lovely treat we and the children received from the waiters.
The bar has three different zones. If you arrive and it is full,  something that happens oftenly try to arrive earlier, they will make you wait at the bar they have. There you can have a drink while you get a bite of the "Xips Bravas", a kind of "patatas bravas" presented in a very original way and that have a delicious taste.
The interior, is decorated with care but still is informal. It is charming but maybe it is a little bit small if you go with children despite the low stools being comfortable for them.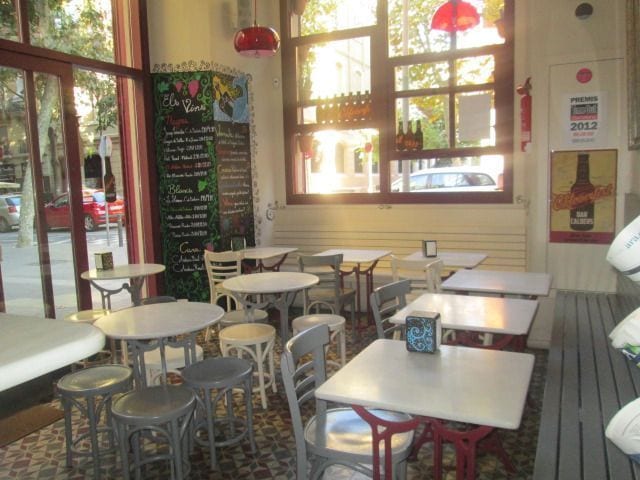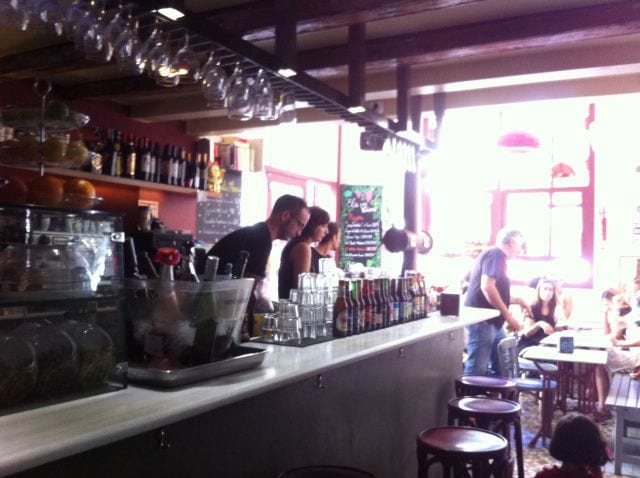 And, our favourite zone, the terrace. It is situated in a dead end making it perfect for the kids to run around while you finish eating.
We ate different appetizers. For the children we ordered  frankfurt sandwiches and we ordered nachos, russian salad (delicious), hummus and for dessert an amazing carrot cake. Everything was really tasty.
Here are various photos so as for you to see the details of the bar.
Bar Calders
Web: aquí
Opening Hours: Mon-Tue 17-2h, Fri 17-2:30h, Sat 11-2:30 and Sun 11- 0:30h