The Bar Convent is one of the bars that we most like to go on family. It is located in the Born, Ciutat Vella. The location is ideal as it is located in the Convent of Sant Agustí, building of a great architectural beauty due to the Gothic cloister it has.
THE BAR CONVENT IN THE BORN
The bar´s terrace is directly overlooking the courtyard which allows children to play safely while parents are having something.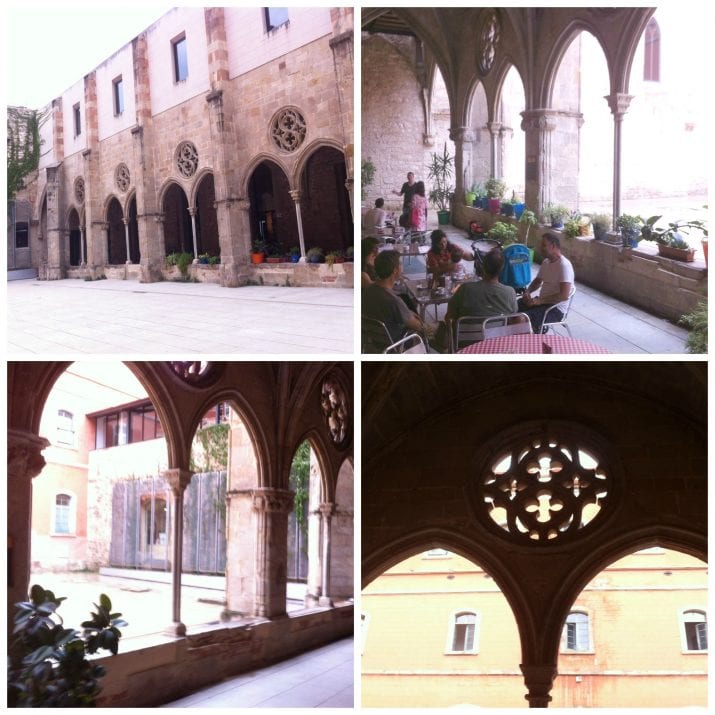 WITH PLAYGROUND FOR KIDS
The interior is perfectly prepared so as to have lunch or an evening snack while the kids are playing in the playground. The place is large and you can leave parked strollers without disturbing the others, we could even leave our bikes.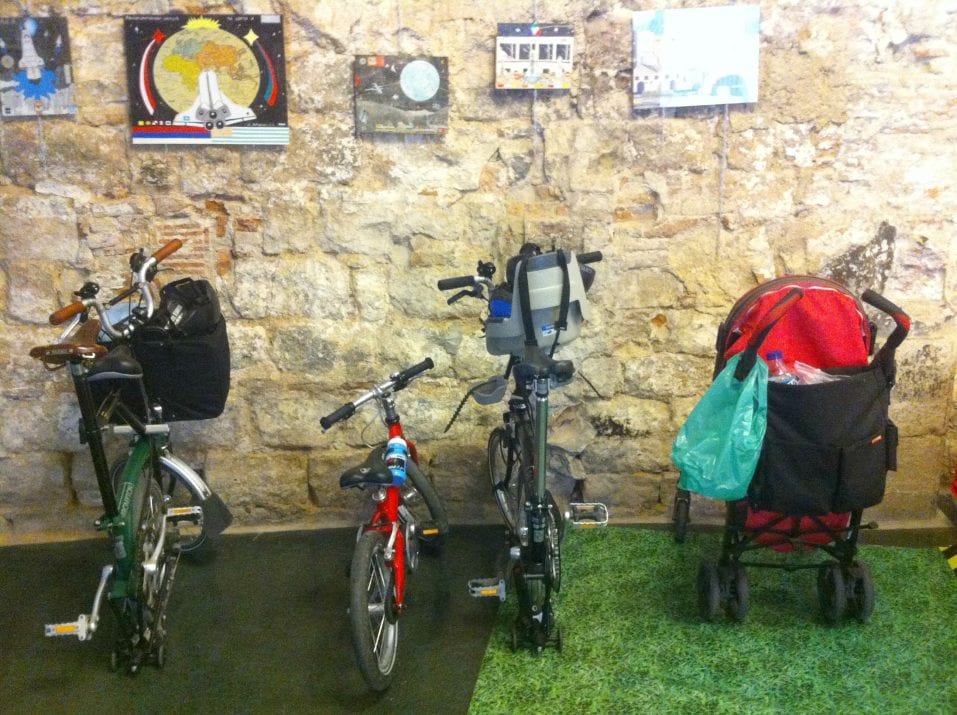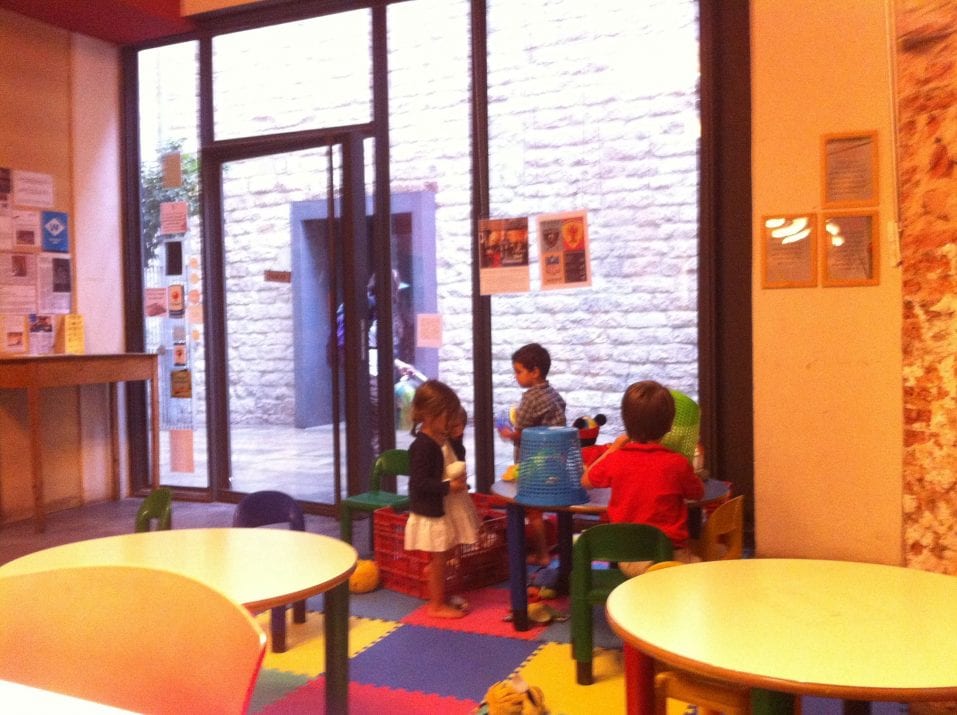 The food is simple. There are different menus and you can also have snacks or sandwiches. For the evening snack we recommend the chocolate y the carrot tarts…spectacular!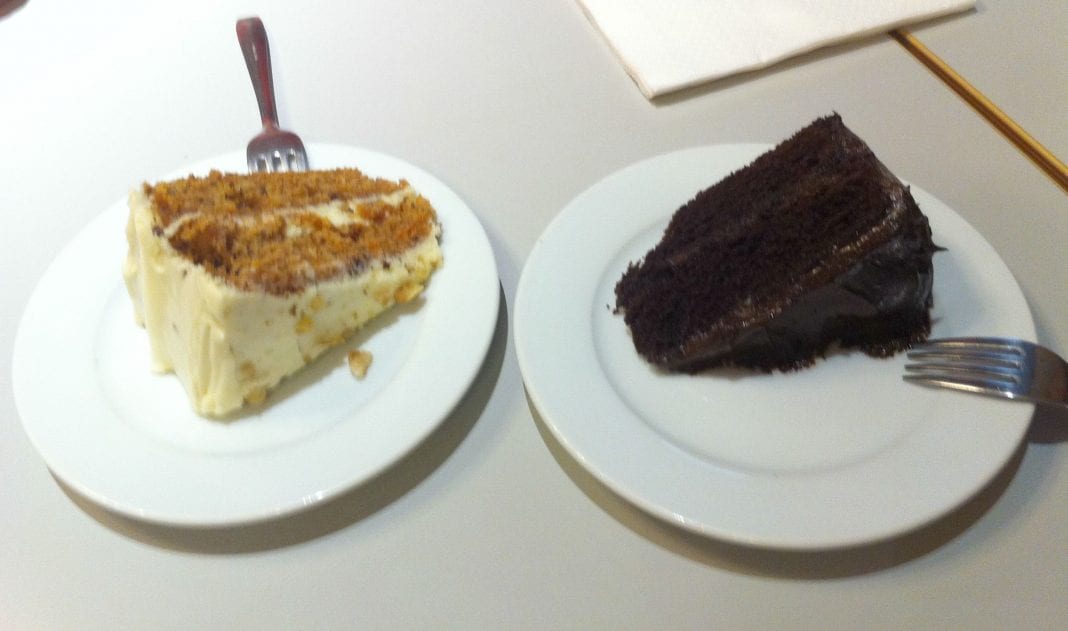 If your plan is calmer, there is an area with sofas, books to read and free Barcelona wifi. It is also a very active bar and they always organize activities for all ages, including parties for children.
So we leave you with this recommendation, perhaps one of the most comfortable bars to go with kids in Barcelona … the only thing missing is a highchair, but we give it a 10, because besides the extremely polite staff, there is changing area in the bathroom .
Convent Bar
Address: Pl. de L'Academia s/n – C/Comerç 36 – 08003 Barcelona