What an original idea! There is a band that recreates the best Beatles songs for children. The band is called Abbey Road, and we were at their concert at the Casino L'Aliança of Poblenou.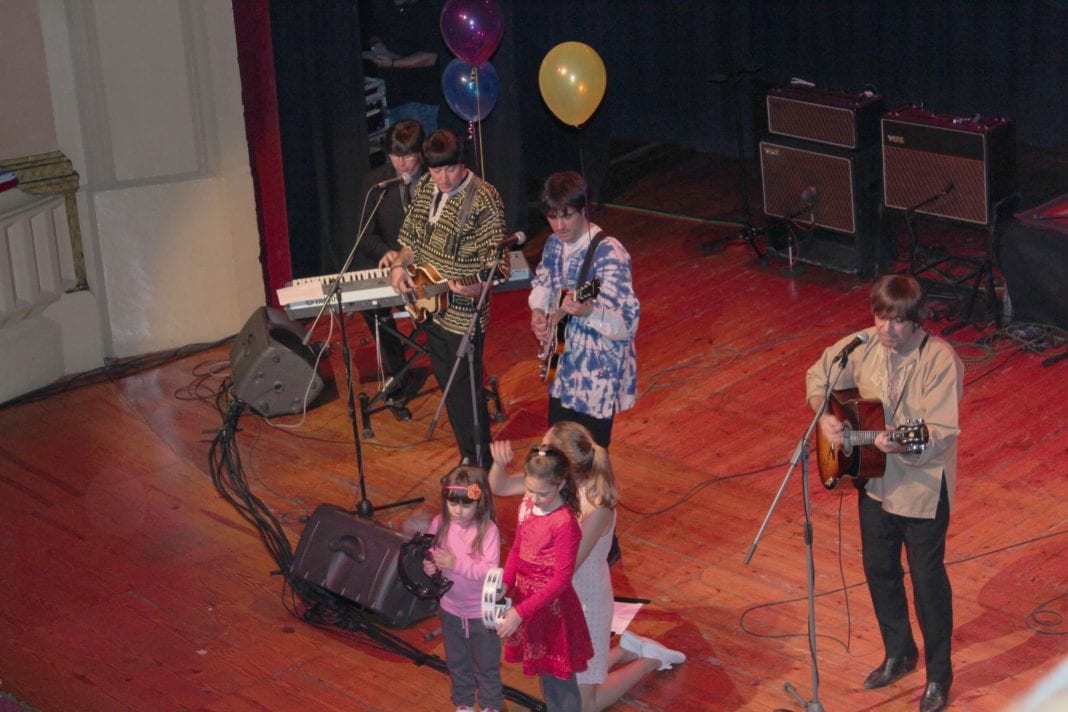 We were very excited to go to the concert of the Beatles in family. The Beatles are one of the music bands of the past, the present and forever.
At home their songs sound oftenly. Our favorite songs are:  Here comes the Sun, Michelle,  Hello Goodbye, She loves you (yeah, yeah yeah)… well , and many more…
As you can see, we were not the only ones to attend the Beatles concert for children. The area around the Casino L'Aliança of Poblenou was full of families waiting to get in, being aware of the good quality of the schedule for children they always offer at L'Aliança that you can see in their website
For example, tomorrow Saturday 30th of November, at 17:30h they premiere Cinderella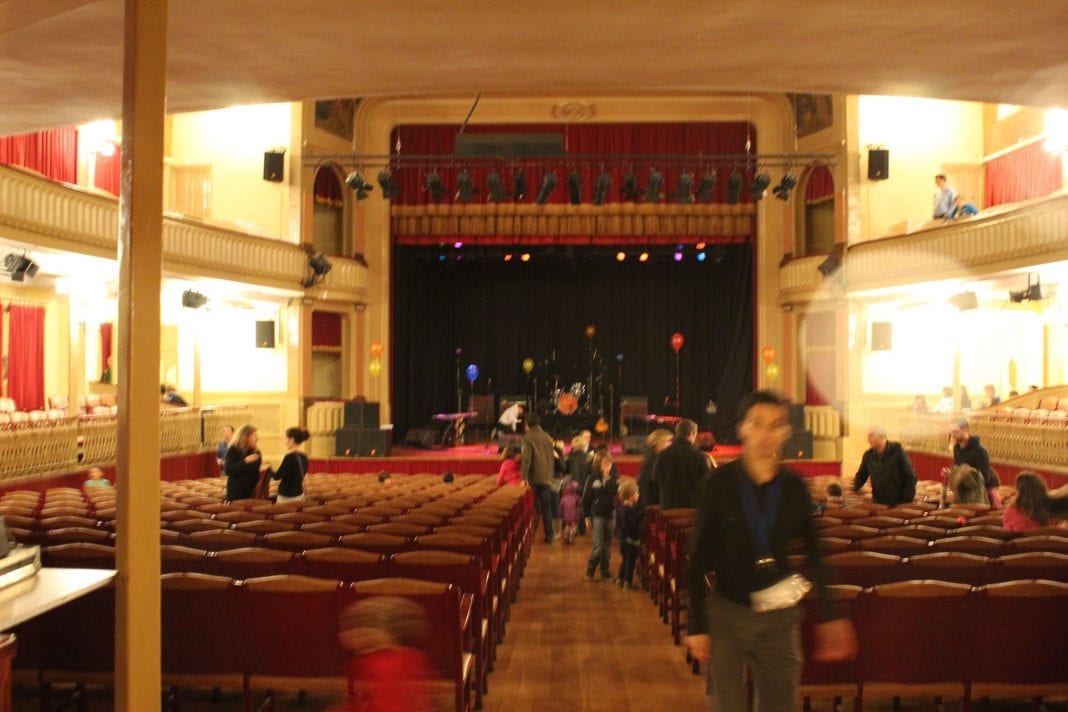 As our seats were on the top floor, in a box, the kids were excited: opening and closing the little door of the box, taking pictures, looking at the audience which was down … everything was new and special for them.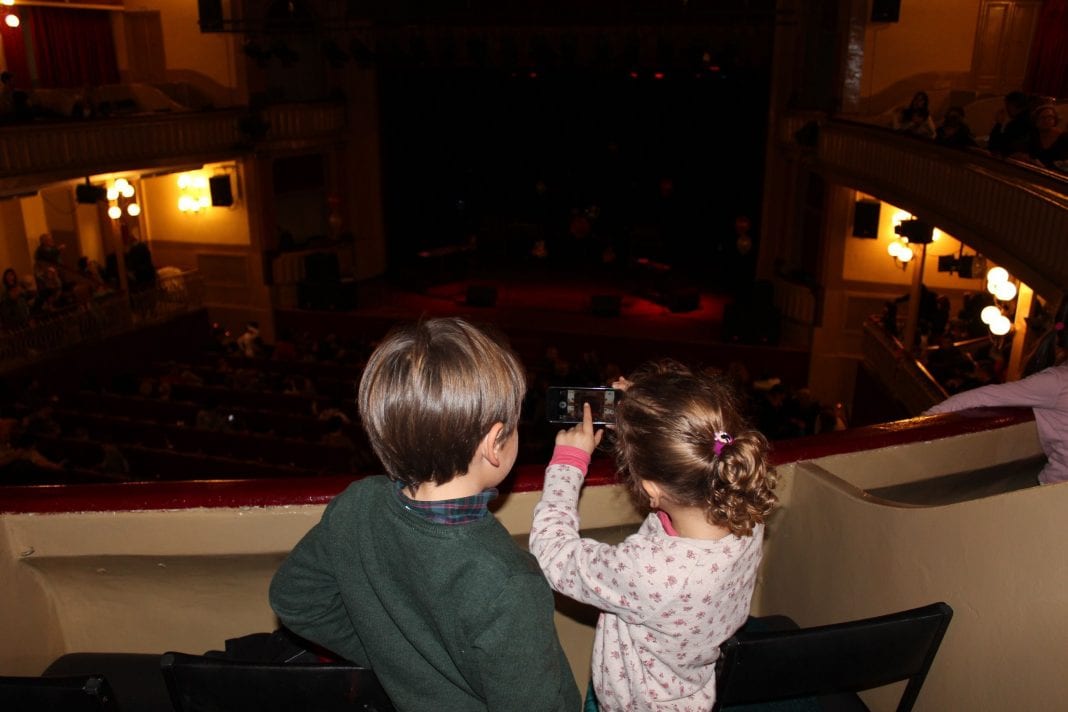 Suddenly the music started, and they focused their attention on the stage. Abbey Road, the band led by Manel Solsona, began performing their repertoire of Beatles songs for children.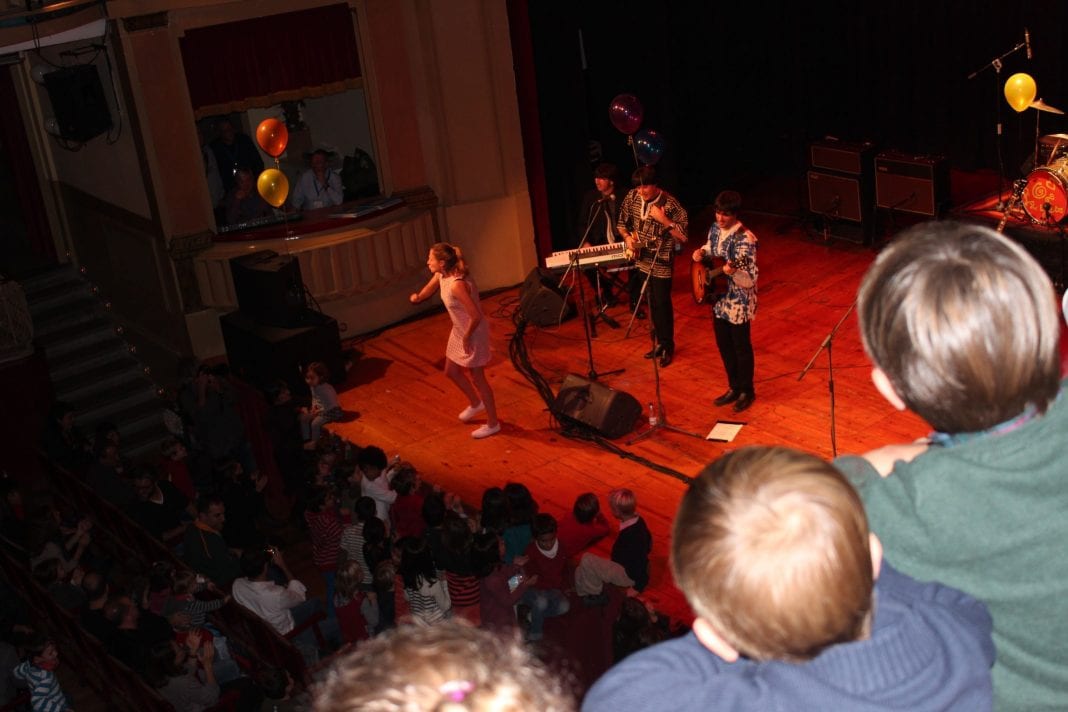 Well, the title was "Beatles for Kids", but the adults were also singing the songs loudly 🙂
On stage a funny entertainer (dressed as ye-ye) was making a mess while presenting the songs. She got a group of children up on stage to make a choreography with posters.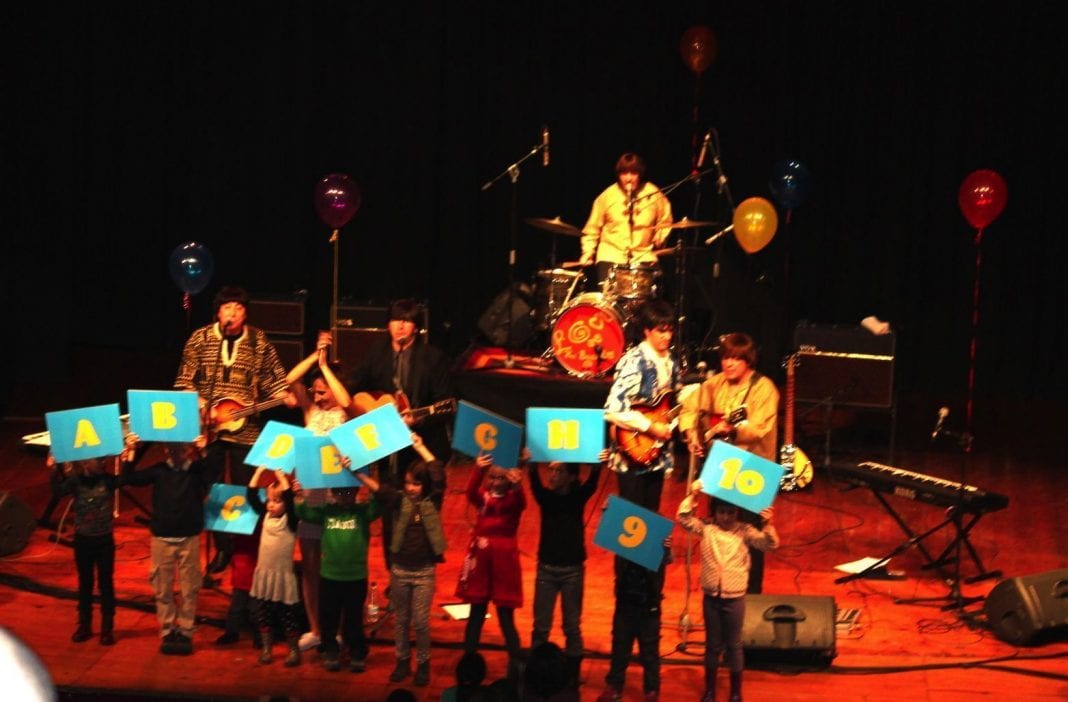 Or she was urging all the kids in the audience to shout and make a fuss like authentic fans of the Beatles.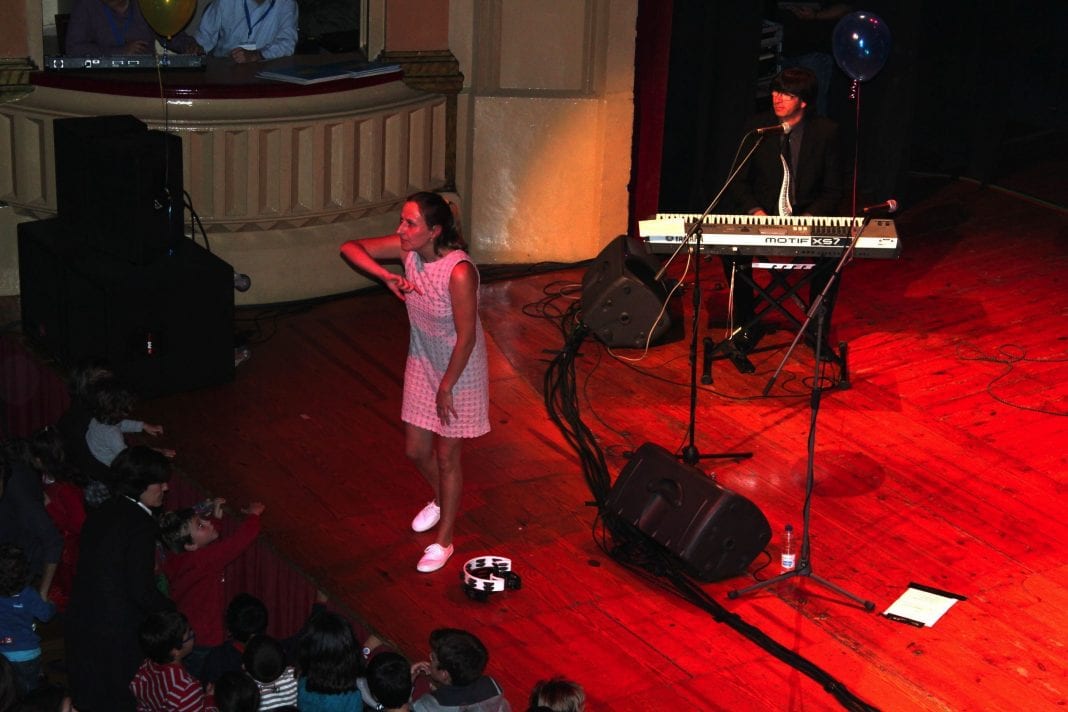 Or begining a children conga through the halls of the stage to the beat of Obladi-Oblada.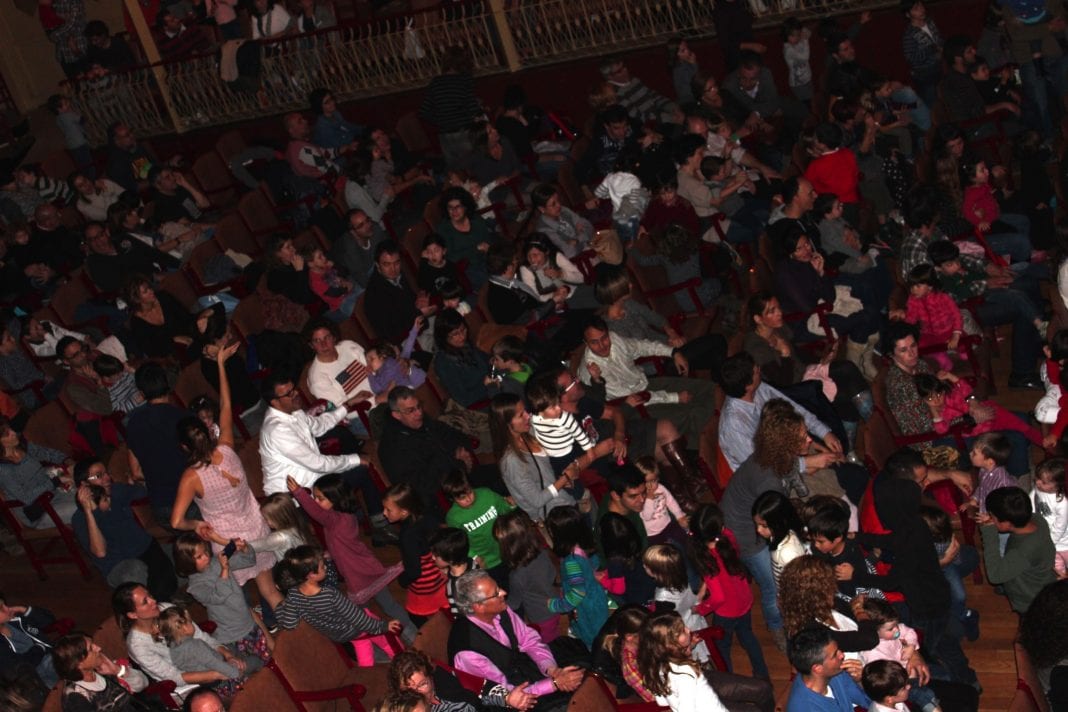 Meanwhile, Abbey Road continued their tribute to the Beatles, playing one song after another.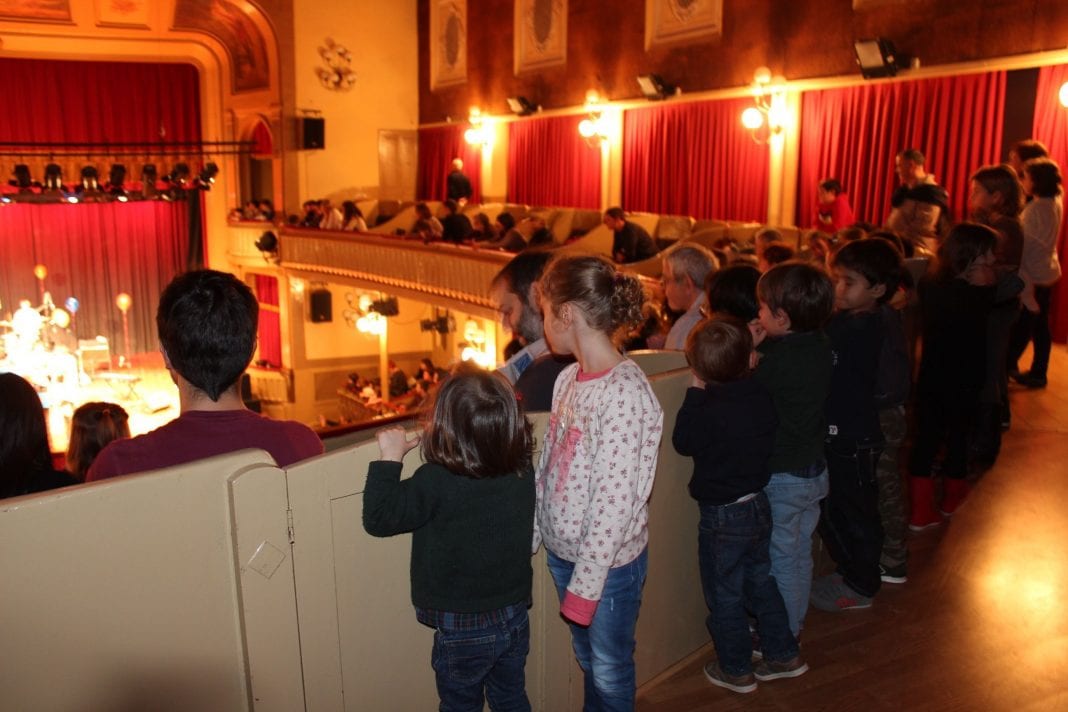 A great moment was when, on the rhythm of the song Yesterday, the public began to take out the mobile phones and illuminated the theatre, instead of lighters on the concerts of other times not that far away.
A show where children and adults had a great time, and we got up from the seats to dance. There were so many  Beatles songs left unsang!
In the encore, Yellow Submarine was one of the songs that couldn´t be left without being played.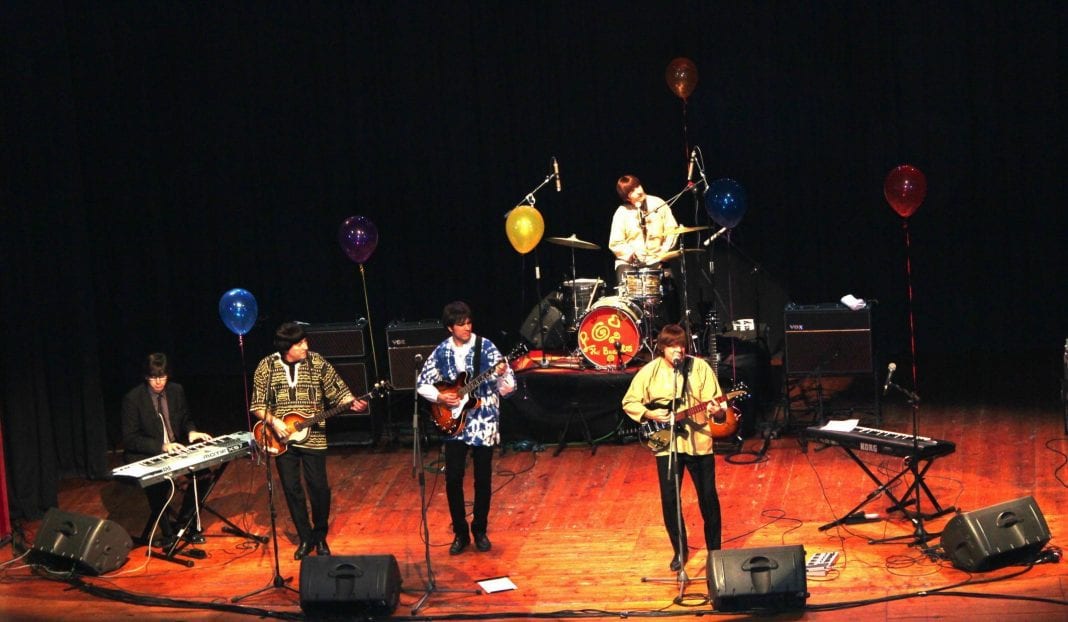 For those of you that want more of Beatles for Kids, Abbey Road tour continues with concerts in various points of the Catalan and Spanish geography: Terrassa, Madrid, Palma de Mallorca, Olesa, Mataró, Bilbao, Blanes … these guys do not stop!
What is your favourite song from the Beatles?
CASINO L'ALIANÇA DEL POBLENOU
Rambla del Poblenou, 42 – 08005 Barcelona