Montjuïc surprises with wonderful and unknown corners. Discover Barcelona's mountain with bike is a good plan for the whole family. Look all the ideas that we propose:


A sunny Saturday we decided to go in family to discover Montjuic by bike. We start the route in Plaza de España, next to the Venetian towers, built during the Universal Exhibition of 1929.
We went through Caixaforum, and Poble Espanyol, that this time we did not visit them because we know them too well, (if you have not recently been, do not miss).
OLYMPIC RING MONTJUÏC
With joy and tranquility, because the unevenness is progressive, we went directly to the Olympic ring of Montjuïc, an open space for children to explore with their bikes and the first stop for the adult ones.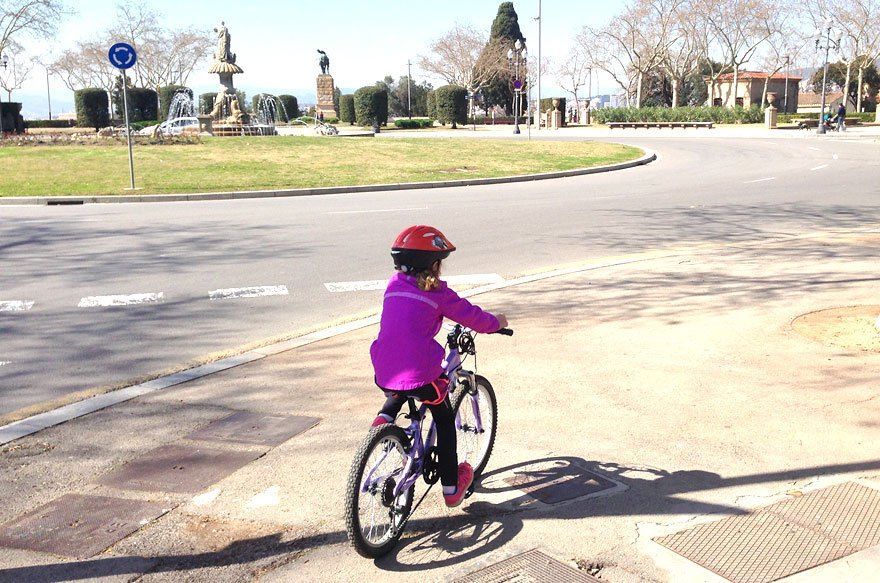 We cross the Palau Sant Jordi, the white Calatrava Tower and its spectacular 136 meters height, the Lluis Companys Olympic Stadium, and we passed in front of the Olympic and Sports Museum.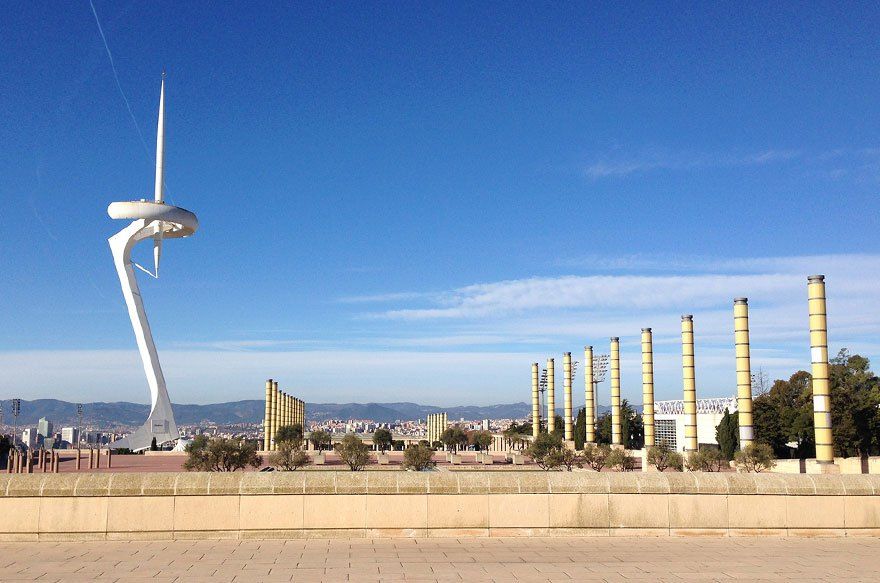 This whole area is called "Olympic ring " because its buildings have been built or renovated due to the Olympics the were held in our city. The olders think that "four days have passed "since Barcelona'92, while children will surely associate the Palau Sant Jordi with a Disney event that we have been as a family.
We continue the route towards the Palauet Albéniz.
GARDENS MARAGALL and PALAUET ALBENIZ
This is a place we love. Joan Maragall gardens are a quiet, leafy place with a tinkling water fountain, chaired by Palauet Albéniz, a majestic and stately building.


The interior of the building can not be visited. It was built as the official residence of Alfonso XIII and its family during the Universal Exhibition of 29. Since then, many famous people have stayed at the Palauet Albéniz. Today is the official residence of King Philip during their visits to Barcelona.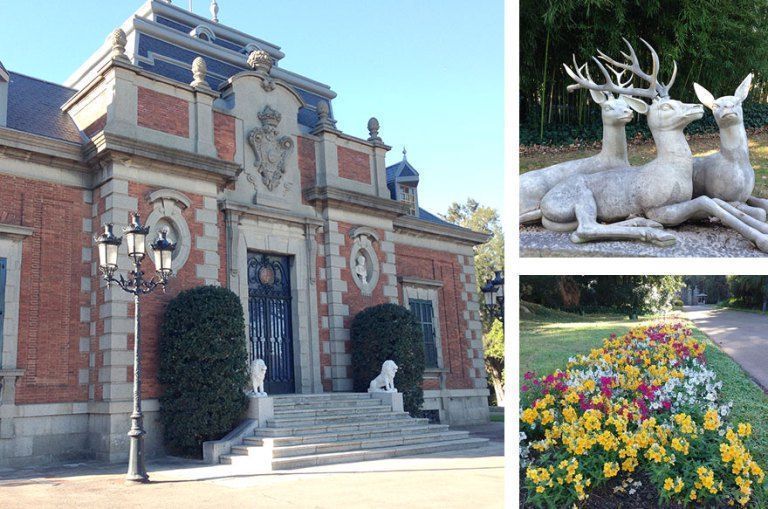 Barcelona views from here are stunning. We could end the route here and it would have been worthwhile. If you want to visit it, remember that it is open to the public only on Saturdays and Sundays until 15h!!!
MIRÓ FOUNDATION
But we decided to go a little further , leaving to our right the Miró Foundation, at whose children's activities we are credited – Miro Family :=)
From the Miró Foundation you can go to eat at La Caseta del Migdia , a place with one of the best views of Barcelona.


But we decided to enjoy of the descent biking, and eat grilled meat at La Terraza Restaurant La Foixarda, watching horses and ponies. A plan that children always appreciate.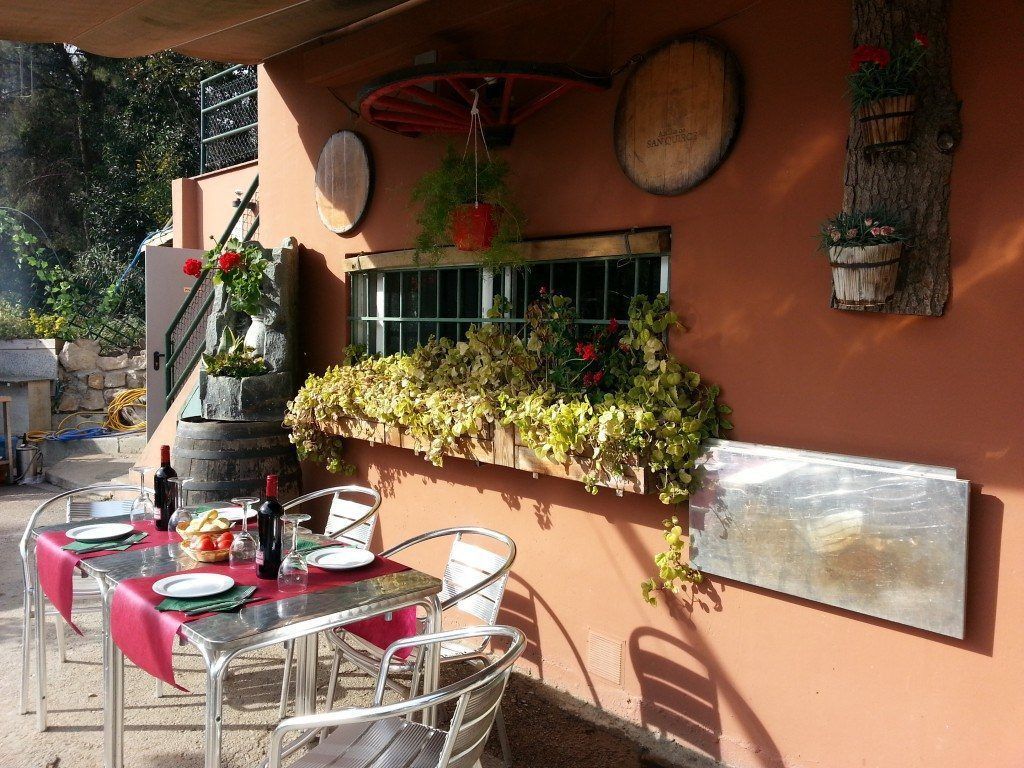 TERRACE MNAC
We finished our Montjuïc bike route in another place to enjoy the best views of Barcelona: the terrace of the National Art Museum of Catalonia (MNAC). There is always a great atmosphere on this terrace, among buskers, foreigners, lovers of art and photography, and curious.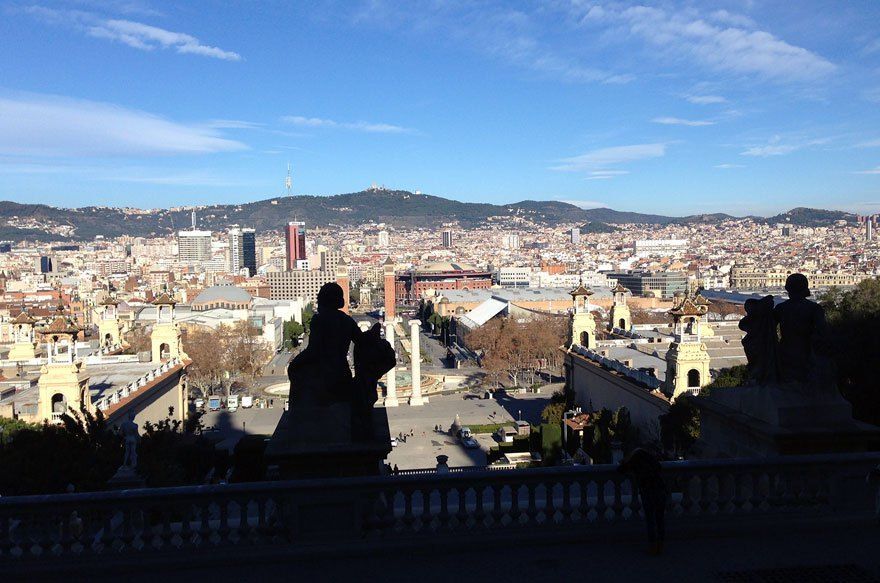 BICYCLE RENTING
If you like this plan but do not have a bike and want to rent one, at The Bike Club you have bikes of all types and for the whole family, a bike shop very original, close to Plaza España (on Parallel Avenue) of which, one day I will talk in more detail in another post.
Let's enjoy Barcelona on two wheels!