Today we want to talk you about Chök, a small shop in the Gothic district where you can find one of the best donuts in Barcelona, the famous "chöks", and also a paradise for chocolate lovers.
CHOK, THE CHOCOLATE KITCHEN IN BARCELONA
Walking down the street Carme a small but tastefully decorated shop window draws your attention. When you look at it you can not avoid going in to try some of their sweets.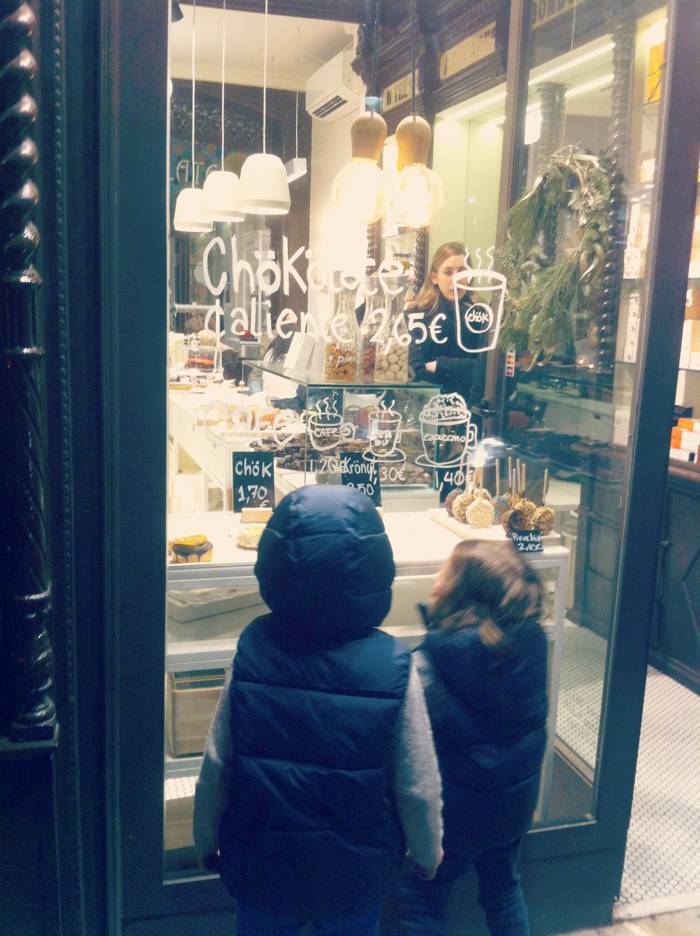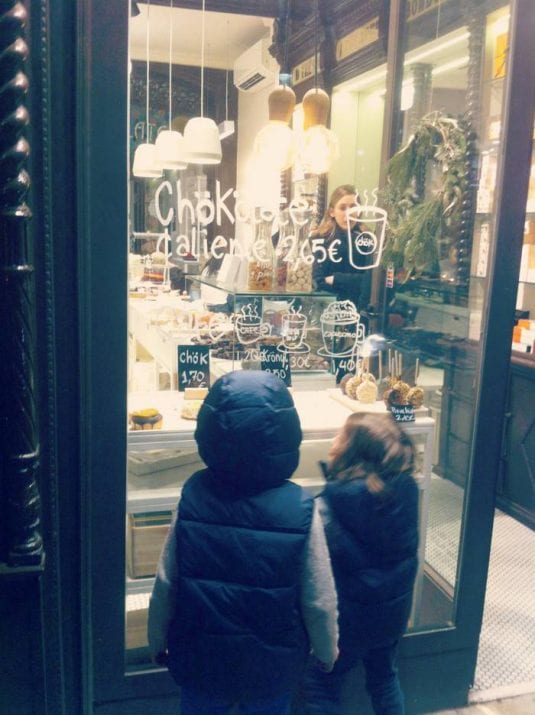 What is a Chök? It's a delicious donut made ​​with less sugar, less fat and less frying time making it much healthier than any other donut. You can find over 30 different donuts, with curious flavors such as crème brûlée, chocolate chips and cream cheese with jam … We chose the most typical … white chocolate and regular chocolate, all filled with different textures that we loved.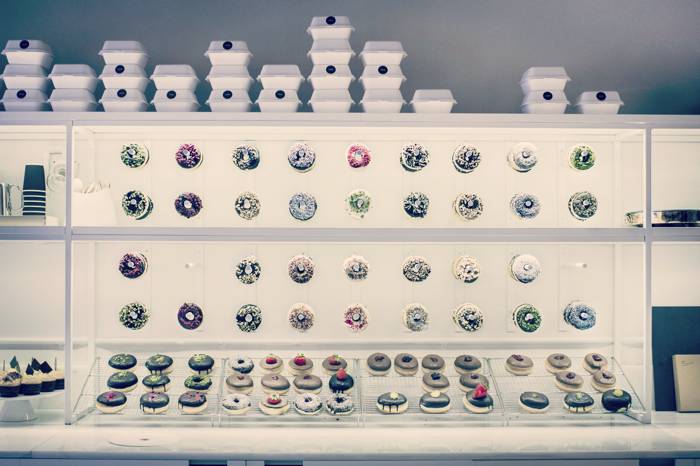 This photo is not mine of course (it is theirs) but when we arrived there were not that many donuts left and, I admit it, I do not take such good photos :).
The place is tiny and formerly there was a chocolate factory there. Although the design is modern and contemporary they have conserved the modernist details of the former decoration which adds a singular character.

When we arrived there was no place to sit and have something but immediately they were really kind with us and they let us stay for a while in the kitchen area. It was great because we could see how they prepared the chocolate, the chöks … the kids had a great time.
The store also organizes courses and workshops. All of them are related to the chocolate following their idea of making it known as a "culinary ingredient." Currently, you can join the "workshop of tapas". Had you ever thought that you can taste a mini burger in biscuit with ham cream and chocolate? Well, this is one of the tapas that teach in their workshops.
So if you are strolling down the Ramblas we recommend you to buy some donuts and visit this authentic shop.
Chök, the Chocolate Kitchen
Address: c/ del Carme 3
Web: Chök Barcelona
Opening Hours: From Monday to Sunday from 9.30 to 20.30