Chocolate with churros is one of our favorite afternoon snacks in winter. The famous bakery Canals has opened a churrería (shop selling churros) in the neighborhood of Sant Gervasio, and as we live close we went to try it.
The name of the new location is Comaxurros. There you can find all kinds of churros … with chocolate, the classic ones with sugar, with cream … and as you can see on our photos some special ones. We went at Christmas, so the must was present, a "tió churro."Ah! There are even some churros that imitate "patatas bravas ","xurrito bravo", but they are sweet with vanilla sauce.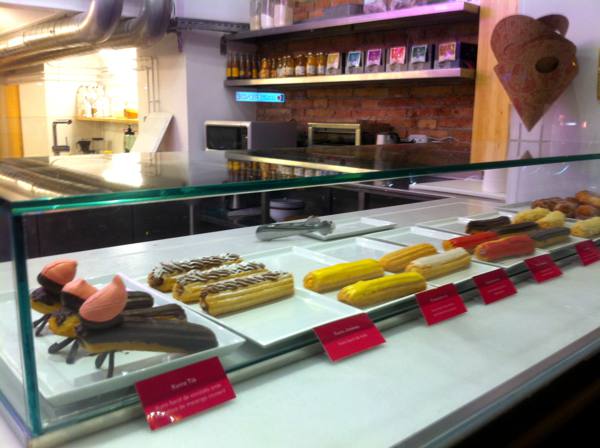 But the churros of Comaxurros, despite being an all time classic product there is a detail that makes them special, here churros are fried with olive oil and as we all know that oil is healthier.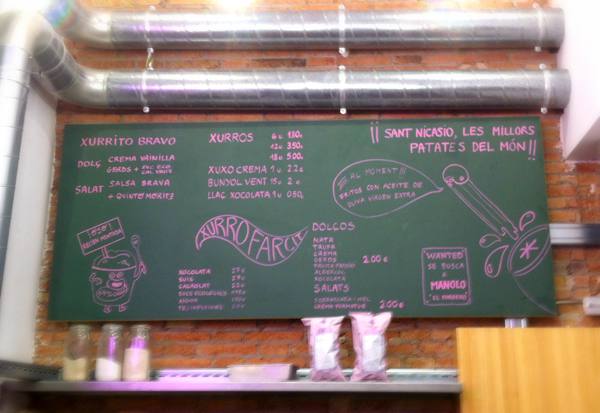 The idea was to create a place thought for people who wanted to buy churros takeaway. While we were there people didnt stop entering… But if you prefer to go to have a snack there, which is what we did, they have a room with a few tables and a bar.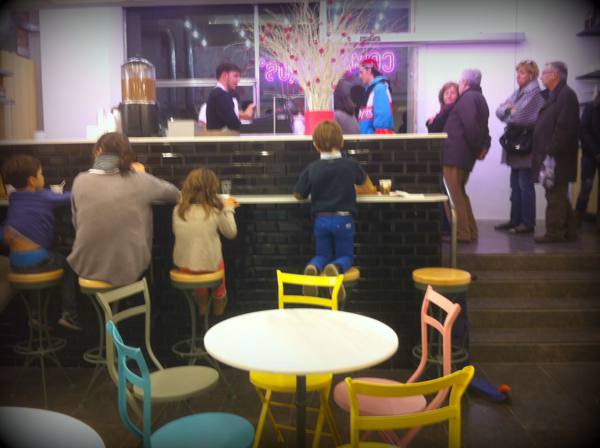 Chocolate with cream, the typical Swiss, is spectacular ... and churros quickly disappeared from the plate. And imagine that we were just me and Pablo. Even the family that was siting next to us was surprised by the amount of churros that Pablo ate and before leaving they came to talk to him … he really devoured them …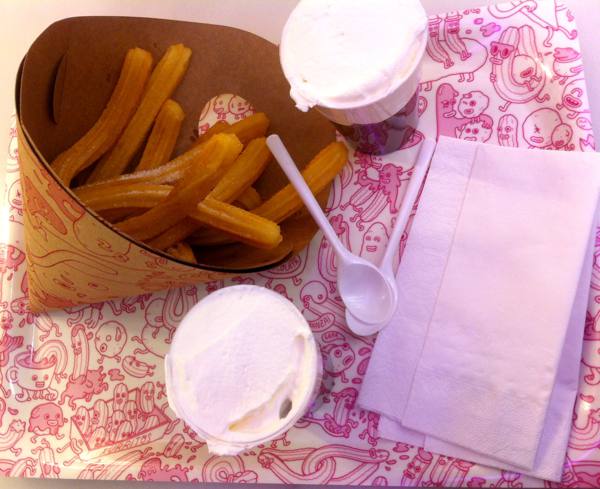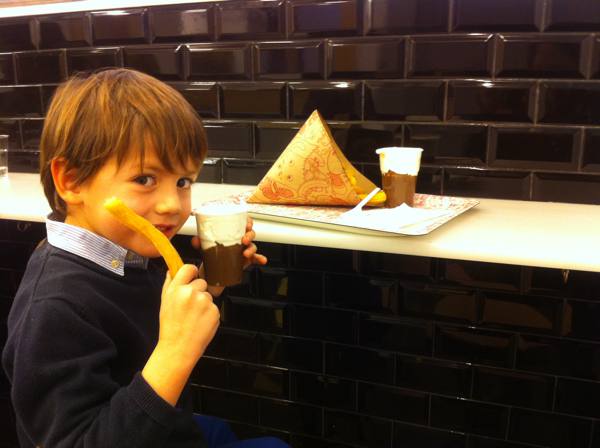 So if you want to have an evening snack of chocolate with churros in Barcelona in a modern and original space … visist Comaxurros.

COMAXURROS
Address: C/Muntaner nº 562
Web: Comaxurros 
Phone: 934179405
Opening time: Monday to Friday