Do you remember the Madelman action figures of our childhood? If you have no idea for what I'm talking about, or you're younger than me, or you do not have brothers (or cousins), or your brothers and cousins ​​prefered Geyperman or the clicks of Famobil-now called Playmobil.
Because the Madelmans have been one of the must to have toy for boys of my generation. I am putting a video to refresh your memory, with its classic slogan "the Madelman can do everything."
It turns out that the original Madelmans are now really sought after! You'd be surprised to know that a Madelman of the 70s it can be traded in a really good price online. And if you have a well preserved Madelman in its original box, you're in luck
Anyway, you can ask me about Madelman whatever you want. I have thousand of them! It is one of the favorite hobbies of Ramón: buy online a Madelman, restore it, "customize it", make dioramas, photograph it, discuss about them with his virtual friends in various forums for Madelman.
Of course, the Madelmans have become a family activity. It's like playing dress and undress dolls but with militar uniforms of the Second World War.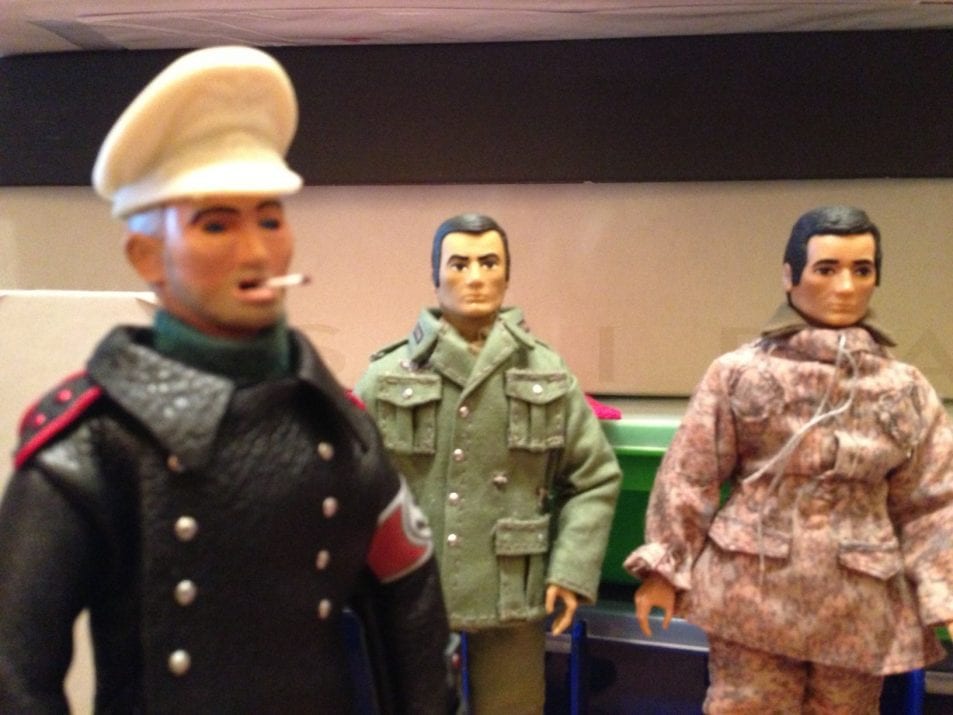 It is perfect pastime for a rainy or cold afternoon, now that it's winter and we are not that eager to go out: you have to paint helmets, put boots, pile bags imitating trenches, place the Madelmans and their accessories to make a diorama …
And not just the action figures, the military vehicles are also homemade.
To make a military vehicle from scratch (besides having a saintly patience) you have to get the template, print it to the proper size, place the blueprint on the foam board, cut it, shape it, putty it, paint it green, place all the accessories (wheels and gears, stearing wheel, hub caps, flags, etc).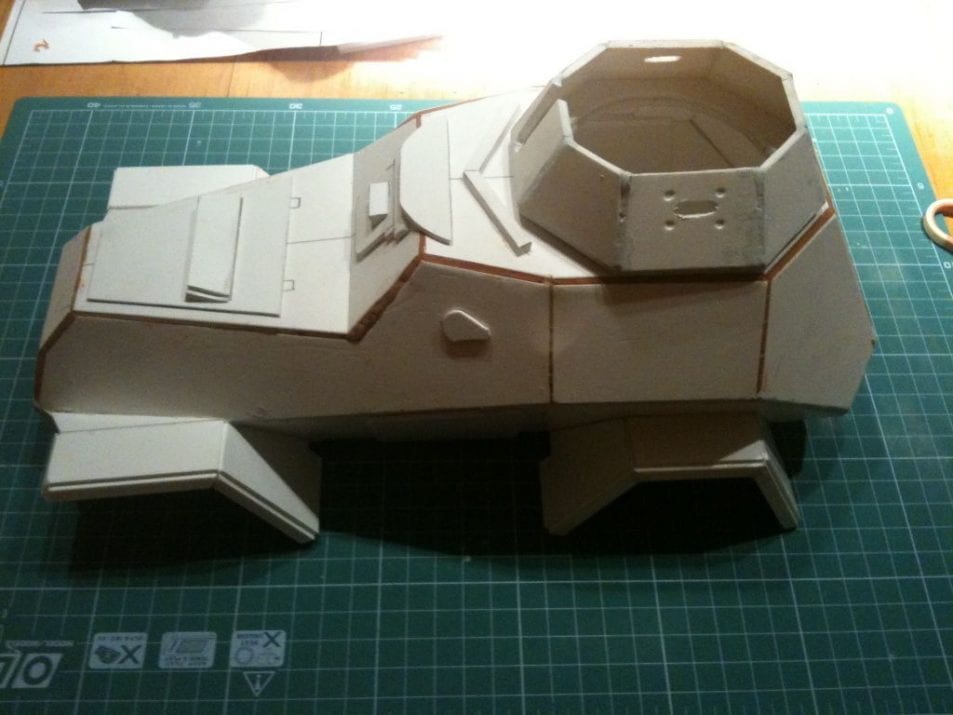 A thorough task that sometimes the girls are watching and sometimes they are participating. They love it! And look how cool it is the result 🙂
They both have their own Madelman with which they play and customize them at their own style: look what a funny picture with Esther and her bearded mountaineer Madelman, customized by her with a dress of the Barriguitas:)
If you want to learn more about the world of Madelman, I leave you some links from some of the best forums in spanish:
MADELMANHOUSE
MADELMAN Y FIGURAS DE ACCIÓN
METRALLETA
Occasionally forum members organize and carry out expositions of Madelman dioramas. It is something worth seeing, both children and adults.
Do you keep any old Madelman? What was your favorite Madelman or of your brothers?