Today we propose an ideal route for those who are at Costa Brava, that we know that you are many, or for those who want to get to know it in a different way. Today we will tell you about our excursion in the Petit Train Route.
FROM PALAFRUGELL TO PALAMOS BIKING

The Petit Train Route is a green pathway from Palafrugell to Palamos. They are about 6 miles along the old railway track.
Our plan was to leave Palafrugell, where we left the car, so as to get to Castell Beach, shortly before arriving at Palamos, and spend the day there.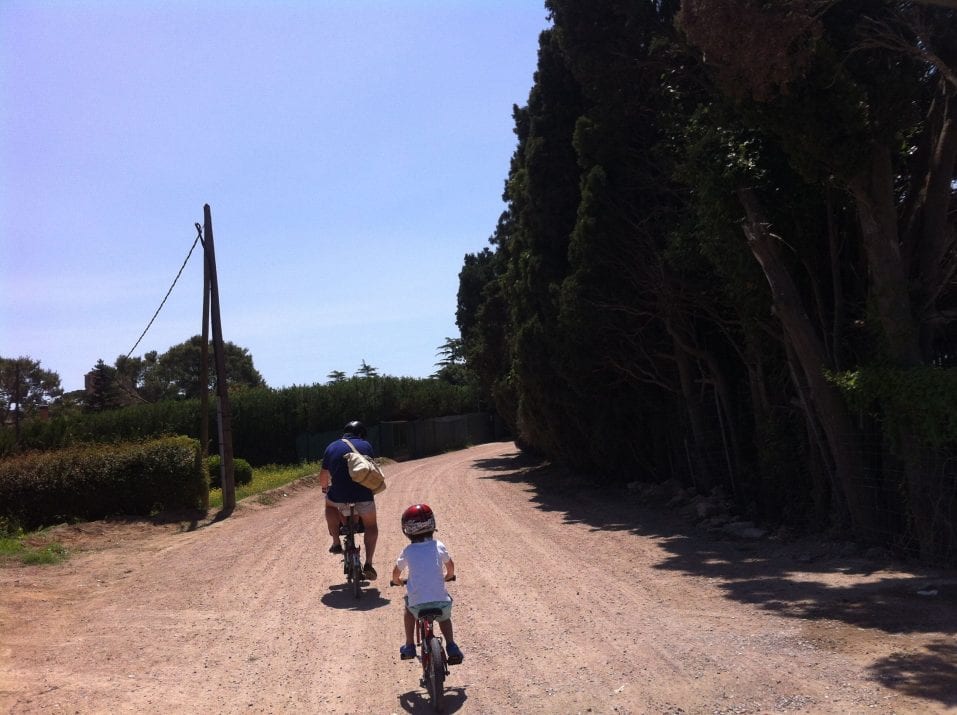 The route is easy because when the track was in use the trains did not have the sufficient force so as to climb steep slopes and is very well maintained and signposted. The biggest part of the itinerary is flat and without difficulty so it is suitable for all levels. The only recommendation is to leave early in the morning or in the evening to avoid the intense heat.
EXCURSION WITH KIDS
We took the road just in front of the supermarket zone in Palafrugell, to be more specific in the Esclat. There is an indication. We started our route through a dirt road but it is in good condition.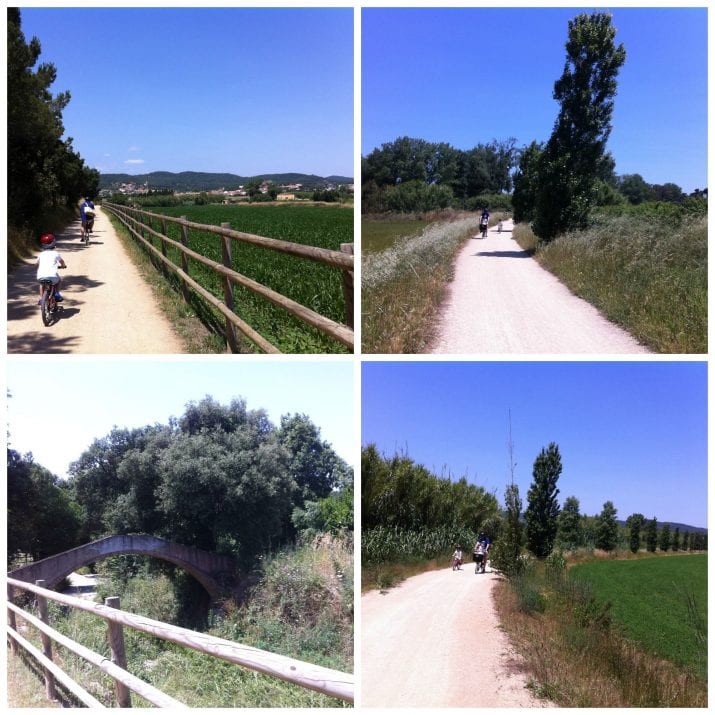 Only when you take the detour towards the beach of Castell the route gets a bit more complicated.¡And we got to the beach!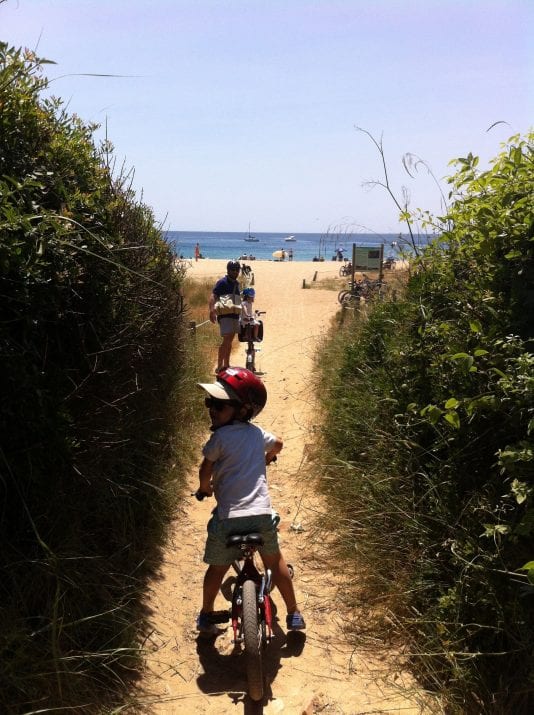 THE CASTELL BEACH IN PALAMOS
Castell beach in Palamos, is one of the few beaches left that has not been invaded by buildings. It is surrounded by forest and fields making it one of the best beaches on Costa Brava taking in mind that is one of the few unspoiled places of the zone. Access is also easy by car so you can find many swimmers there, but his large and wide extension makes the stay there confortable. There are also a couple of bars in which you can have something and lifeguards.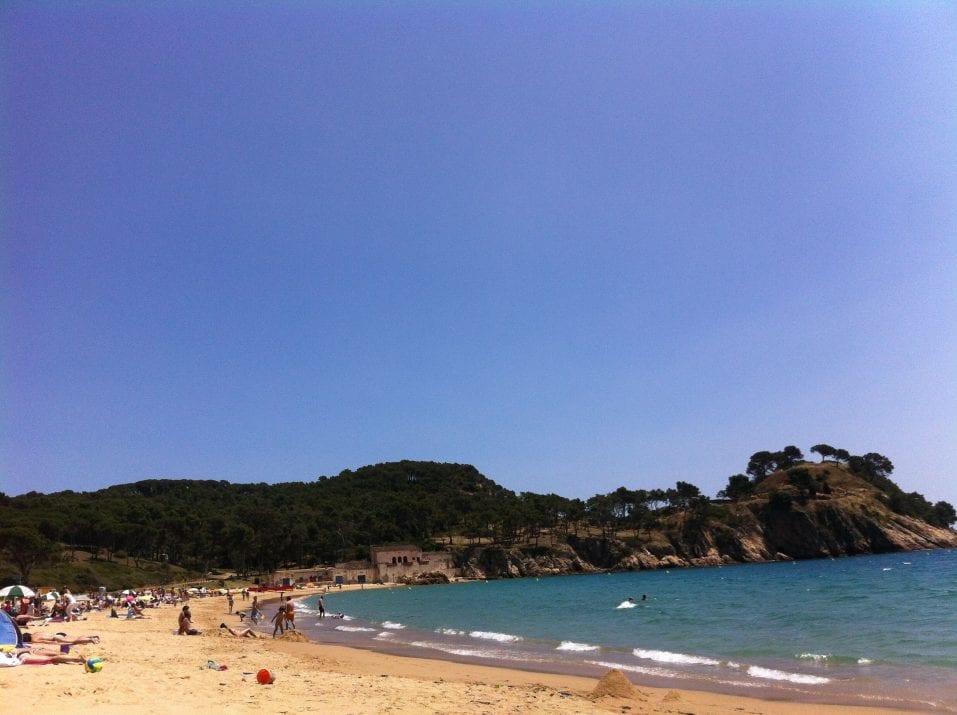 We went on a weekday so we were very comfortable. It is what you get when you go against the flow. 🙂
USEFUL INFO
Tren Petit Route. All the info here: viesverdes.ca
Difficulty: very few.