Horta is a district of Barcelona with a lot of charm. A few days ago we were invited from the District of Horta to discover it in a very original way … in Segway.
VISITING HORTA
The appointment was at the bar Quimet d'Horta, in  Eivissa square, one of the most historic bars in the area and that brags of having "(perhaps) the best chapatas of Barcelona". Actually, it is run by Josep Lluis and Xavier . There we met the actor Jordi Martínez, "living in Horta from always" who is responsible for guiding us through his home district.
After explaining  a little bit the plan of the afternoon we went to the Square of Santes Creus, the old Plaza Mayor of Horta. There they gave us the segways and we begun the route. One of the curiosities of this square is that it has a replica of the Fountain of Canaletas in Las Ramblas. It was a gift made ​​from the City to the district of Horta when annexed, in 1904.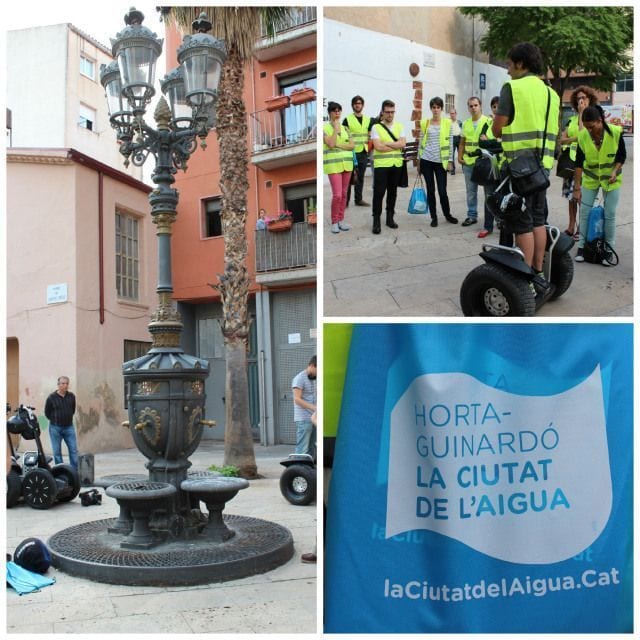 Right on this square there is a fantastic public play center. While I was practicing with the Segway, which turned out to be "easier" than I expected, I was looking how children were going in and out of the Play Center El Galliner, so I wrote it down as a place to take into consideration if you live or go with children in Horta.
We went towards the Campoamor street located in what is known as the "Eixample of Horta". It is a street where you can see beautiful modernist style homes, some of which they have even appeared in television series. We continue to the Square of Masias, bajada de la Plana, Tajo street until we reached the Aiguafreda street.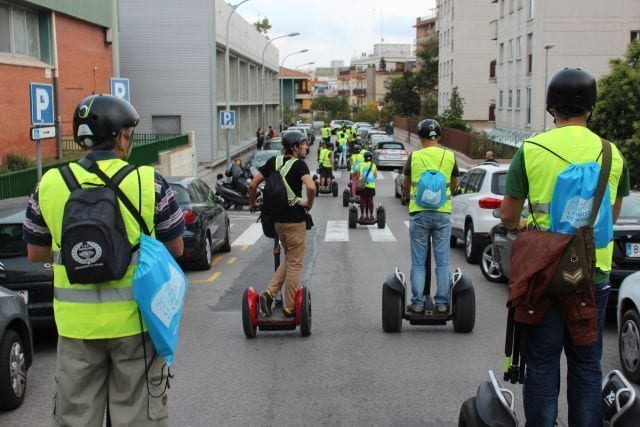 Aiguafreda street is famous for its low and colorful houses, but also for the water wells that were serving  for washing clothes in the laundries that still exist. During the early seventeenth century to the early twentieth much of the clothing of rich people of Barcelona were washed in Horta. They were picking them up on Mondays and on Saturdays they returned them clean.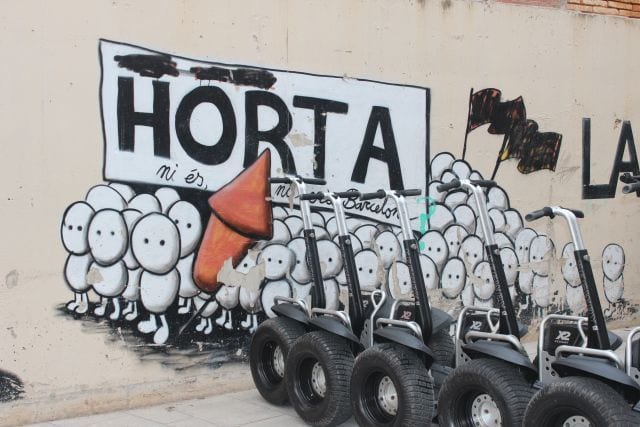 We left there the segways for a while  and Raquel Júlbez, representing the commercial hub of Horta, explained to us about the commercial options of Horta  and invited us to go shopping there. Here you can see their website. There are centenery shops like Cereals Tarrida , children stores, etc..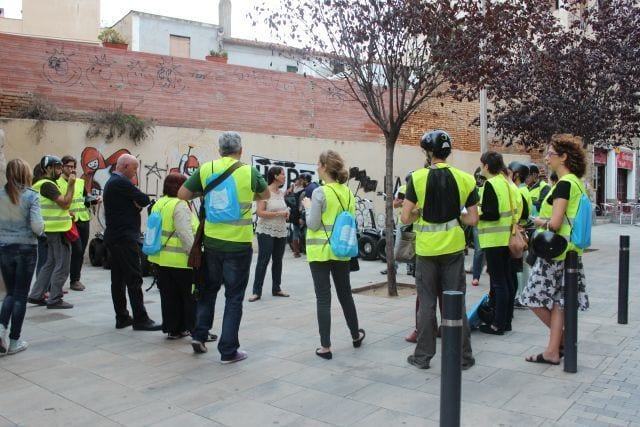 From there we took again the segways and started the real "tour". This stuff, the segway, is better than having a SUV … look where we went … destination … Turo de la Rovira.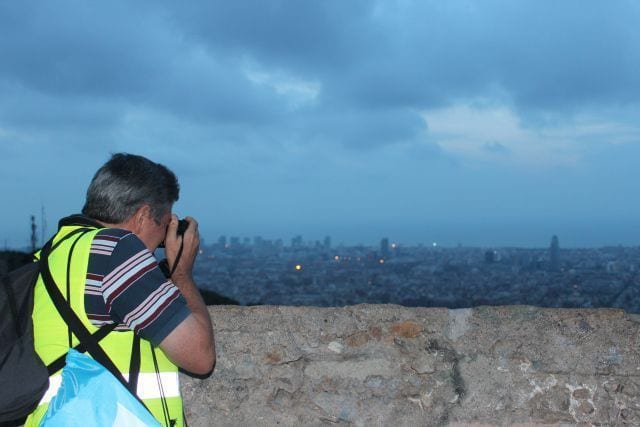 We have already talked about Turo de la Rovira or the Antiaircraft Batteries in this post, a great discovery for its spectacular views of Barcelona, ​​but climbing accompanied by experts in the area resulted in learning such curious things. For example, from III to II BC it was occupied by an Iberian settlement and after the abandonment of the antiaircraft battery it was filled with more than 600 booths, being the reason you can see different types of floor tiles that people collected from other places
We ended up eating typical local and catalan products  in the restaurant "Es Bandoler". Authentic decoration, with a special charm and very good products.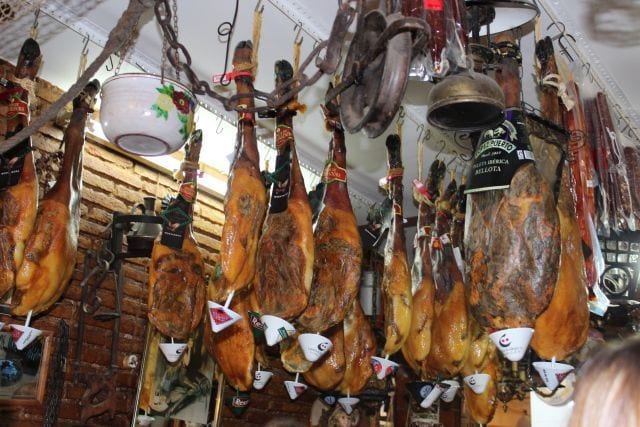 I could get into more detail but I think I have already said enough. Summarizing … I have to get back to Horta in family and get to know its people, and their shops.
Do you know Horta? What do you recommend to us?