The Mammoth Museum is located in Montcada street, in Borne, in a building with a very nice entrance and high architectural interest since it is the only not religious building that has Gothic arches on the ground floor.
The aim of the museum is to provide information about Ice Age animals , the mammoth, the woolly rhinocero … it tries to give an answer to the mysterious disappearance of these huge animals which millions of years ago were living in the Iberian Peninsula. It is a great museum to go with kids
We went a few days after watching the movie Ice Age. The truth is that it was a coincidence but it was great because the children had more present what animals would see and their history .
The museum is not very big but you can enjoy life-sized replicas of the animals,
there are skeletons and remains of animal bones, and some animals are rebuilt to their original size.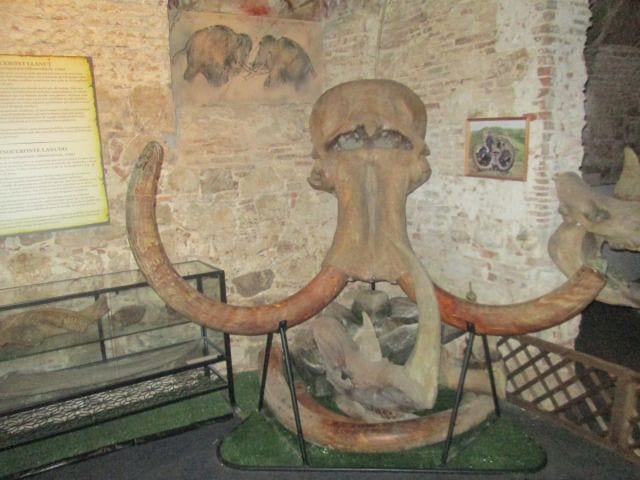 And on the roof you can enjoy rock paintings with drawings of animals …
At the end of the tour there is an area where children can paint also workshops for children are organized. There are also televisions in which are projected documentaries that explain how the Mammoths were living.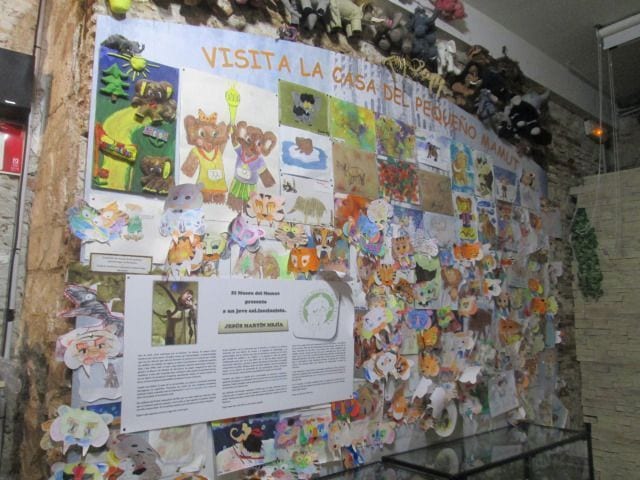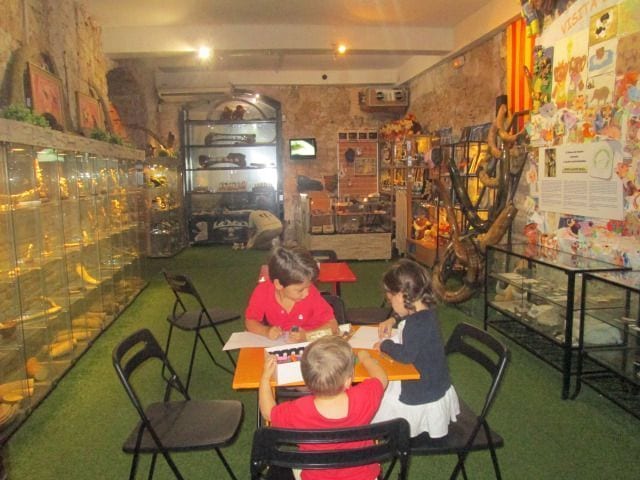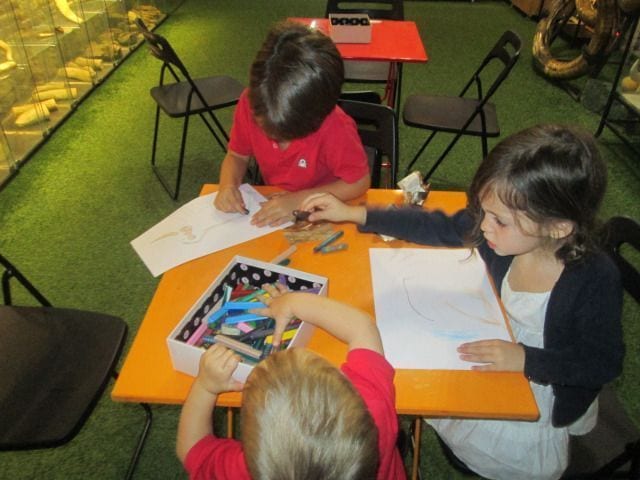 The plan of visiting this museum is great for rainy days or to spend a funny afternoon with the kids.
The Mammoth Museum
Address: C/ Montcada nº 1 [googlemaps https://maps.google.es/maps?f=q&source=s_q&hl=en&geocode=&q=Carrer+de+Montcada,+1,+Barcelona&aq=0&oq=barcelona+carrer+montcada+1+barcelona&sll=41.692248,1.745868&sspn=3.15012,3.977051&t=m&ie=UTF8&hq=&hnear=Carrer+de+Montcada,+1,+08003+Barcelona&ll=41.385557,2.180262&spn=0.003091,0.003884&z=14&output=embed&w=425&h=350]
Opening Times: everyday from 10 to 20h in winter and from 10 to 21h in summer. Closed at 25/12 and at 1/01.
Prices: Free for younger than 5 years old. Children and Pensioners 3,5.-€ and adults 7,5.-€
Web: aquí