CLOSED
Nobodinoz is the first concept store for children in Barcleona. In the store you can find clothes, furniture, toys and accessories for children.
It´s not just a shop like the others. It stands out for the variety of modern and original products. Also many of their products are manufactured in Barcelona (and you know how much we like the "made in Barcelona") and also part of them is french giving that "special touch" to their products.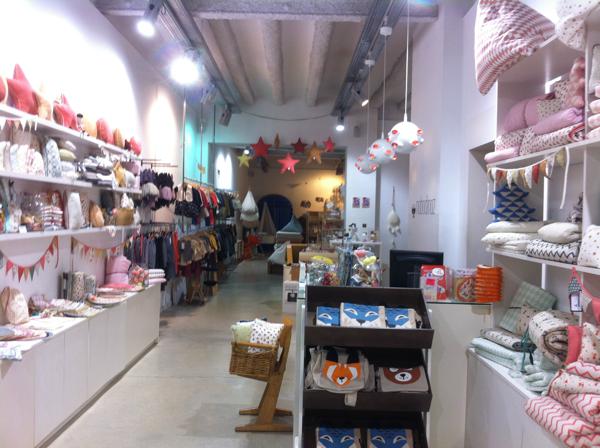 We love their textiles. The very careful selection of colors and designs  and how they combine them  seem ideal for children's rooms. Baby bags, duvet covers, including crib mattresses …
Their furniture are of famous international brands, Oeuf NY, Leander, Bloom and Bybo design.
And they also manufacture their own toys.


You will love it if you visit it because the store has a special charm, but if you live far away you can also buy their products from their online shop.
Nobodinoz
Address: calle Séneca nº 9.
Web: www.nobodinoz.com
Opening Times: Mon-Sat: 10:30 – 14:30h, 16:30 – 20:30h