Recently we visited Peek a Boo, a play space located in Sarriá-Sant Gervasi with a very fun indoor playground Perfect for rainy days, the space offers plenty of themed areas for young kids as well as a cute cafeteria for parents too.
THE PERFECT PLAYGROUND: PEEK A BOO
Peek a Boo is opened as a private daycare during the day and opened to the public as a play area in the afternoon (16:30-19:00).
It is a good option for gray and gloomy days and also for your little ones, who can crawl freely around the rooms without getting as dirty as they would in the park.
PEEK A BOO PLAY AREAS
Suitable for children from 0 tO 6 years old, Peek a Boo offers several "themed" areas with different games and toys.
Peek and Build: An area with legos to build thousands of shapes and figures. They also have several wooden toys for the little ones. .
Peek and Read: The area of ​​books and painting. This area also opens onto a small terrace to enjoy the outdoors and play with the big car!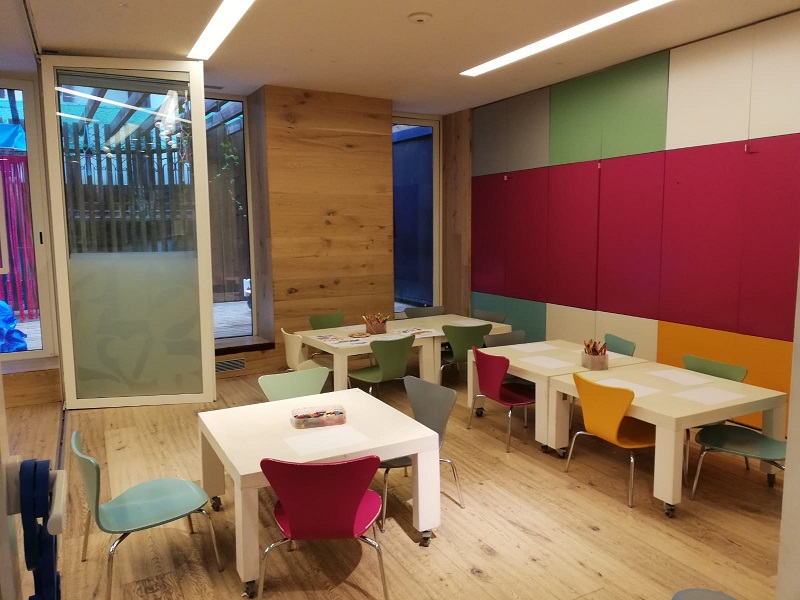 Peek and Cook:For the mini chefs, an area with everything you need to play house or run your own restaurant.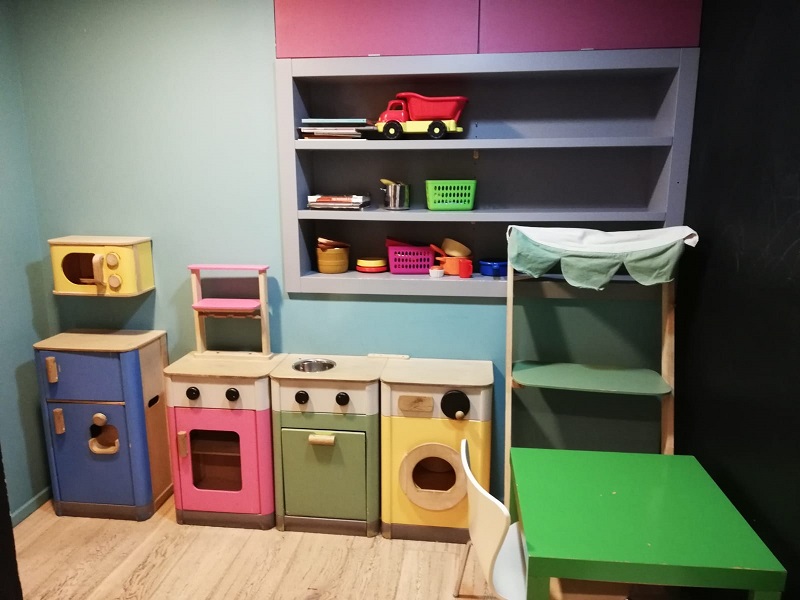 Peek and Move:  The largest and most attractive area with its padded floor, the giant slide (you can slide down with them), "climbing" area, Tetris cushions, and much more to have a great time!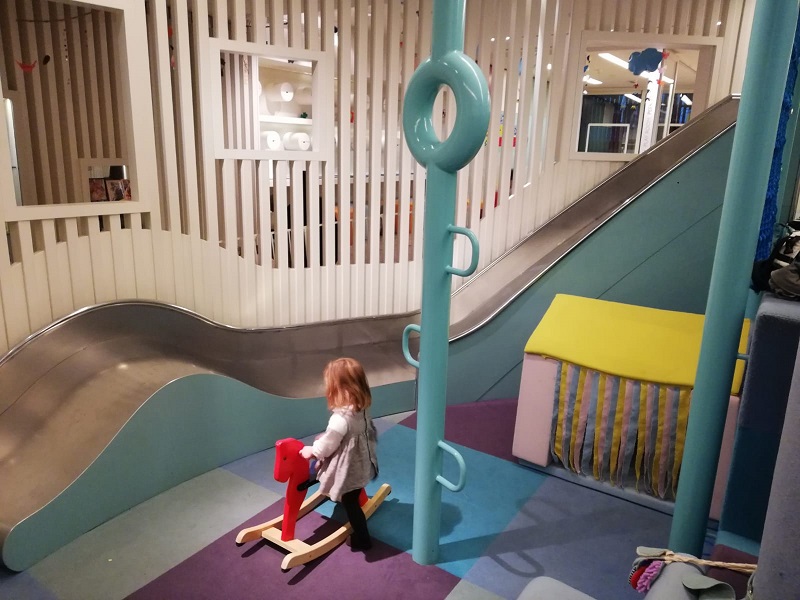 CAFÉ AREA:
The space also has a cafeteria where you can have a snack with your children or simply enjoy a coffee while the children play.
EVERYTHING ADAPTED TO CHILDREN
Of course everything is perfectly adapted to children, the bathrooms have a changing table and lowered sinks… highly recommend a visit.
*Important: In the play areas one is required to remove their shoes. Do not forget to wear socks, if not you can buy them at the entrance.
If you fall in love with the place (we are sure you will), don't forget to ask for information on celebrating birthdays and parties!
MORE INFO: PEEK A BOO- PLAY
Web: Peek a Boo Center
Address: C/ Santaló, 130- 08021 Barcelona