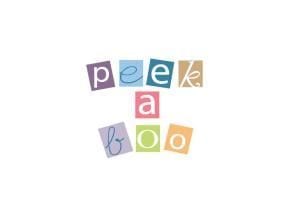 Today I want to talk about the most beautiful playground of Barcelona where the kids will have a blast playing and doing workshops.
This playground, that also serves as a playroom or nurser,is Peek a Boo.
Now that it seems that fall has arrived and with  the cold and the rain we will have to change outdoor plans for other "indoor" plans, Peek a Boo is the ideal place to go with children on a rainy day in Barcelona. It is a playground designed with a stylish taste yet with much grace resulting in children having real fun.
There are different zones by age and by activity. One zone is the area for the babies, with suitable toys for them and padded floor, the giant slide zone that is fun for both kids and parents …(we admit it, we had a great time sliding down with the children, and they loved that we did it with them 🙂
The LEGO zone where you can build thousands of forms and figures.
The market zone with wooden toys of the Plan Toys brand (they are spectacular) and the art room zone, where kids can paint, do arts and crafts, etc..
And for the parents … a cafe where you can chat and have a snack while the children are having a blast.
Of course, everything is perfectly adapted to children: bathrooms with changers, bathrooms with small toilets and sinks … very highly recommended.
We advice consulting their website as they organize many
extracurricular activities
 during the week and weekend workshops. It also functions as a nursery in the mornings.
P. S. A! Do not forget to bring socks … because if not, you will have to buy them.
Peek a Boo- Playground
[googlemaps https://maps.google.es/maps?f=q&source=s_q&hl=es&geocode=&q=Carrer+de+Santal%C3%B3,+126,+Barcelona&aq=0&oq=C%2F+Santal%C3%B3+126&sll=41.692248,1.745868&sspn=3.789944,8.415527&ie=UTF8&hq=&hnear=Carrer+de+Santal%C3%B3,+126,+08021+Barcelona&t=m&ll=41.407523,2.141304&spn=0.022531,0.036478&z=14&iwloc=lyrftr:m,4143715036566536706,41.399996,2.140577&output=embed&w=425&h=350]
Address: C/ Santaló, 130- 08021 Barcelona
Opening times: information here (it depends on the time of the year)
Web: here