As you know we recently went to the Beatles concert for Kids in the Casino of Poblenou. Well, after the concert, we went for tapas with friends and children at Le cinquante huit, a tapas bar located in the Rambla of Poblenou number 58, near the Casino of L'Aliança.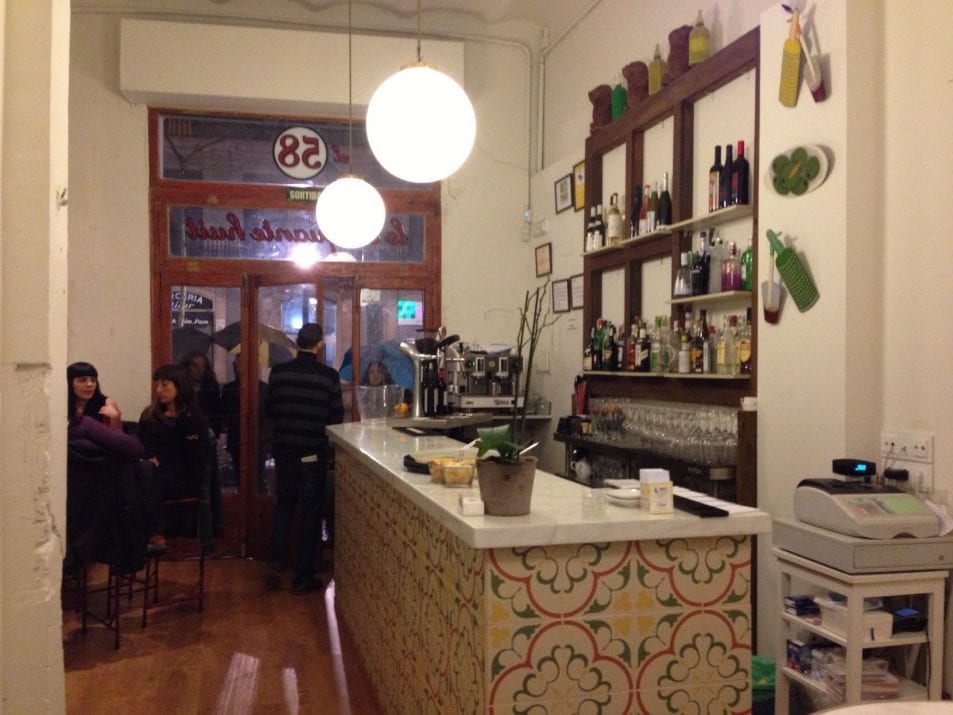 It is ideal to be there during the day and spend the morning, leafing through newspapers, chatting with friends, enjoying their best tapas. The best for the families is an interior terrace with bistro style tables for the adults and a game table for the children.
It´s sad that the photos do not look so good because the day we went it was raining and we had to take shelter inside.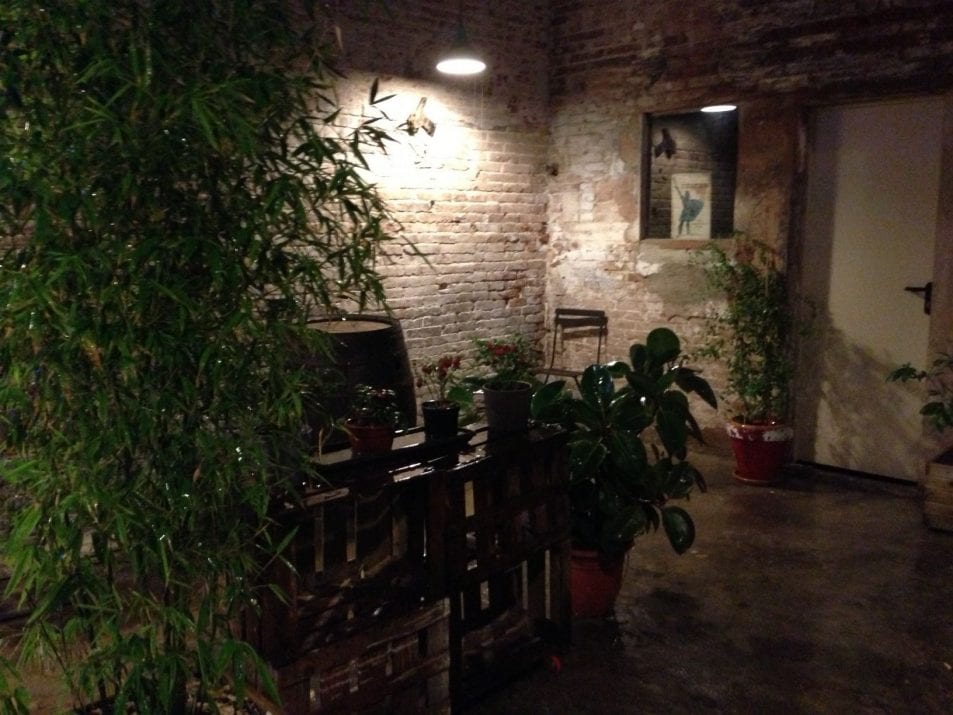 But the interior is also a delight: bohemian aspect, high ceilings, brick walls, enough space between the tables to leave baby strollers, resulting very welcoming.
The service is very attentive and friendly. On the other tables they were alternign groups of friends with children, like us, and couples enjoying the local tapas.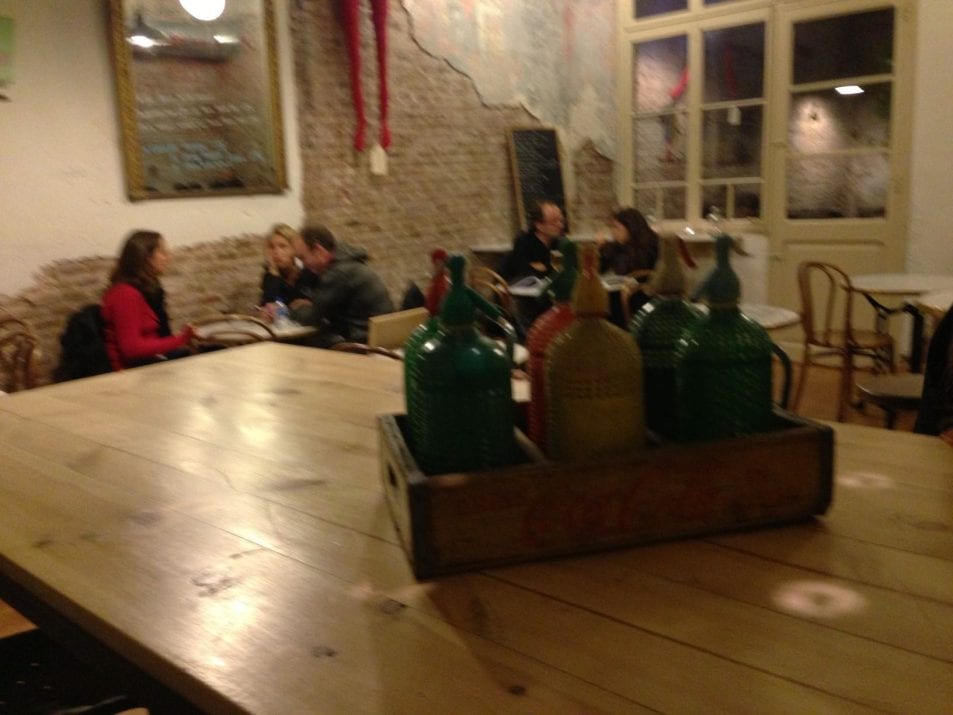 A huge blackboard serves as menu and explains in detail the tapas you can order.  There are of all kinds: in our case the patatas bravas and the homemade croquettes were a success.
The 58 of Poblenou resulted a surprise and a great discovery. Highly recommended!
EL CINCUENTA  Y OCHO
Rambla del Poblenou, 58 – 08005 Barcelona