Christmas is coming and one of our favorite traditions is the Advent Calendar. A fun way to start preparing for the arrival of Christmas. More and more families are joining the tradition of buying the Advent calendar to start welcoming Christmas.
Advent calendars traditionally consisted of drawings and windows of religious scenes. Today they have evolved a lot and you can find advent calendars with chocolates, with toys (playmobil, lego …) and many more. For the most creative ones you can always make your own Advent calendar, it is a perfect plan to spend an afternoon of crafts with the family.
THE BEST ADVENT CALENDARS FOR KIDS
ORIGIN OF THE ADVENT CALENDAR
Advent means arrival, that is, the time in which Christians await the coming of Christ to the world. The origin of the Advent calendar comes from Protestant Germany. Tradition says many German evangelical families painted 24 stripes with chalk on the door of their houses and each day the children could erase one to deduct the days that remained for the holidays.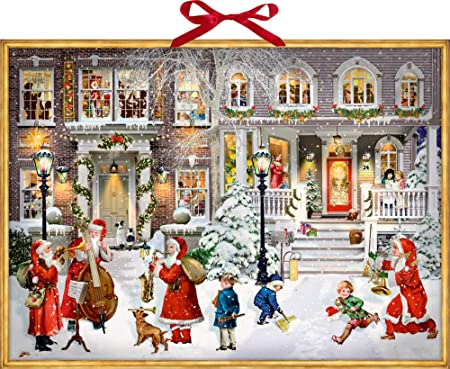 They say it was Georg Lang, the son of a Protestant pastor, to whom many attribute the authorship of the first cardboard calendar, the Adventskalender. Popular legend says that when he was a child his mother had the ingenious idea of attaching 24 peanut-shaped cookies, called Wibele, to a rigid cardboard, which were enjoyed every day during Advent, until the arrival of Christmas. As an adult, his son, inspired by this custom, recreated the idea in a printing press that he ran using two rigid cardboard sheets. One of them consisted of 24 windows, and the other of 24 images that corresponded to these small windows. (Source Diario Sur)
THE MOST WANTED ADVENT CALENDARS FOR KIDS
Here are five of the most wanted advent calendars for children: chocolate calendars for sweets, playmobil and Lego calendars are also very popular, but there are calendars for all tastes. Let's see what you think of our proposals:
CHOCOLATE ADVENT CALENDAR
For those with a sweet tooth, there are plenty of chocolate candy Advent calendars. These are our favorites: Kinder Bueno advent calendar (it never fails and the chocolate is spectacular); The Swiss chocolate brand Lindt could not be absent from our favorite chocolate advent calendars either, they have different types, but this one that we have chosen, is the one we love: Lindt advent calendar. And another that we love is the Advent calendar with M & M's chocolates in which in each window you will have a different brand of chocolates… Um, they are delicious!
ADVENT CALENDARS WITH TOYS
Since some years, calendars have become more sophisticated and now you can find advent calendars with your favorite toys.
For lovers of PLAYMOBIL ADVENT CALENDARS we are crazy about these: advent calendar of Santa's toy factory, or Santa's house and for the little ones you have a playmobil advent calendar of Christmas big figures
Other popular toy calendars are the LEGO ADVENT CALENDARS. Surely you may like the Lego Christmas Advent Calendar with Santa's car or also the Lego Advent Calendar with the Christmas tree and Star Wars figures.
Other advent calendars that are sure to succeed for the little ones: the Hoot Wheels advent calendar or the Funko Harry Potter advent calendar.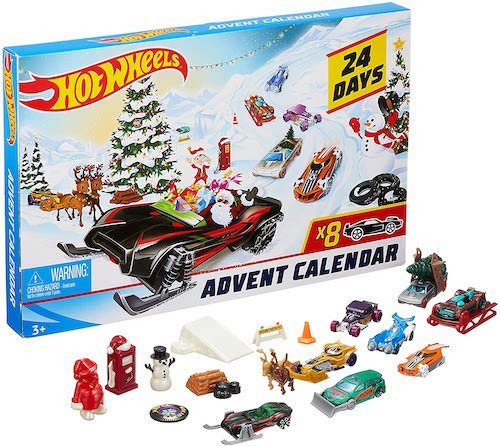 3 ADVENT CALENDAR CRAFTS FOR KIDS
ADVENT CALENDAR WITH TOILET PAPER ROLLS
A simple way to make an advent calendar with children is to use toilet paper rolls, decorate them and create small boxes in which to put some detail, message, chocolate or candy. Then you number each box in a different and original way and… you just have to start the countdown.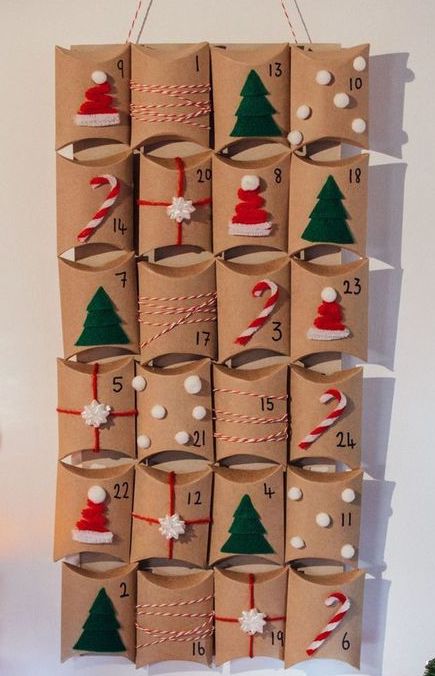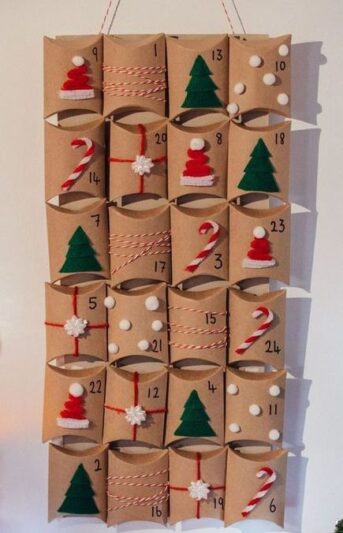 ADVENT CALENDAR WITH MATCHBOXES
Another way to make an advent calendar is with matchboxes. They do not take up much space and they are also easy to use and look super good. Inside the boxes you can put notes, activities or phrases, you can also put small objects in each box such as a cookie or a voucher to do some activity with the little ones.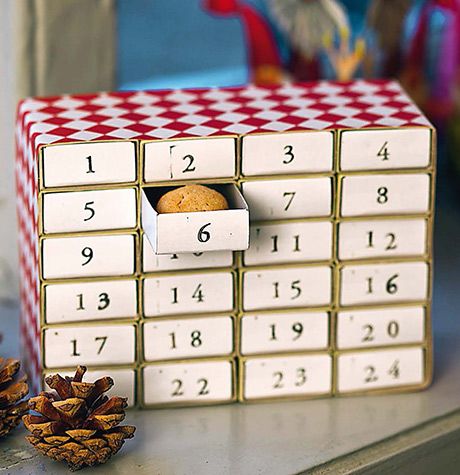 Ideas and photos taken from: www.lacasadefreja.com
CALENDAR WITH REINDEER-SHAPED PACKAGES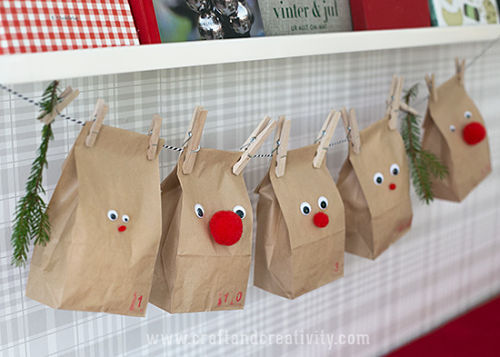 Our latest calendar is also very easy to do with children. You have to buy some brown envelopes to make packages, and decorate them with eyes, noses, etc. You will also need clothespins and a cord. Then you will only have to fill in the gifts or messages that you want the kids to discover when opening the package.
Idea and photo from: http://craftandcreativity.com/