In a raffle of Barcelona Colours we won tickets to go see the play L´Elephant i L´Aranya (The elephant and the Spider) of Viu El Teatre.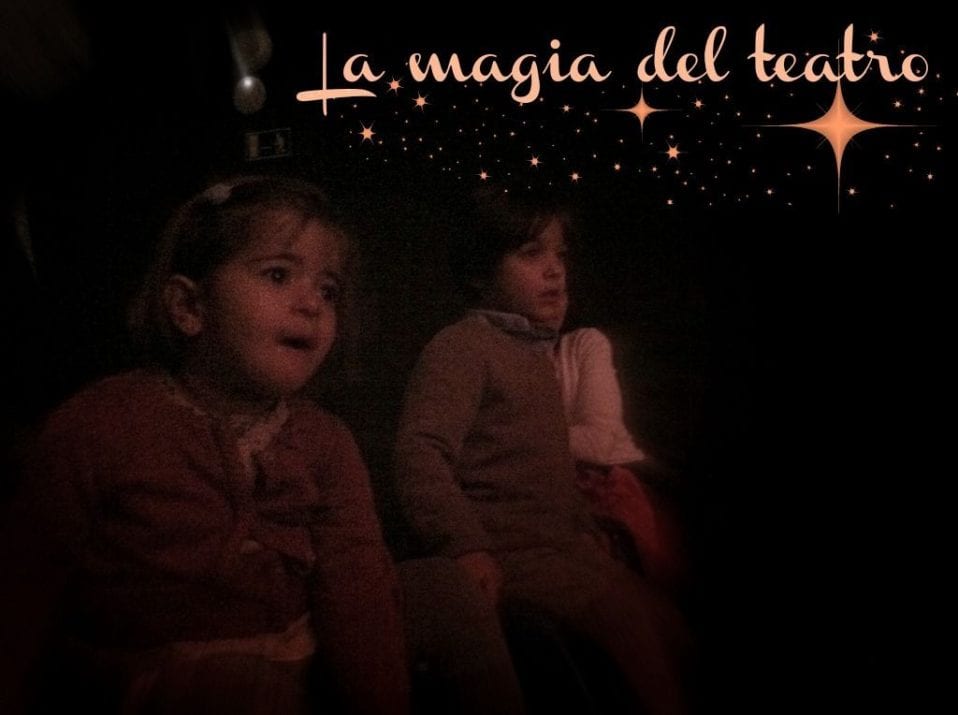 A complete success! We were thrilled, we laughed, sang and applauded as hard as we could.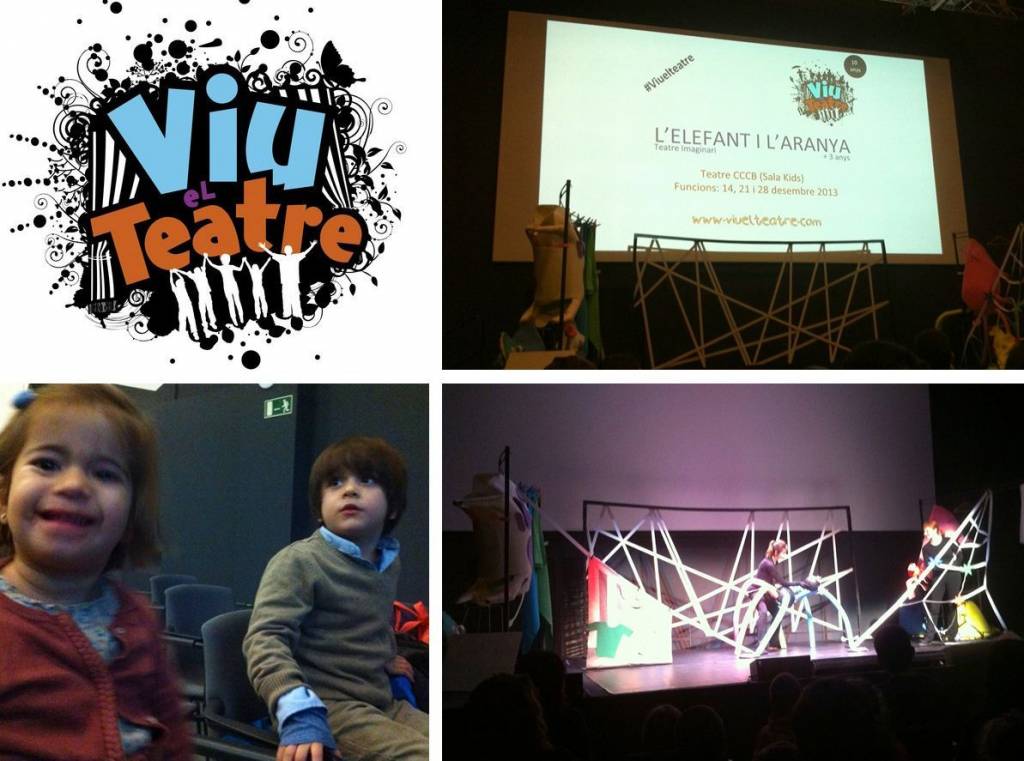 IMAGINARY THEATRE
Viu el Teatre aims to bring children closer to the theater from October to May, with a unique and exciting programming.
 THE ELEPHANT AND THE SPIDER
The plot and the interpretation are simple so as the younger aged 2-3 years old can follow them and the adventure and the humor is ment for children aged 4-6 years old, a blend that sometimes is not easy to find resulting in none of my children wanting to leave in the middle of the function.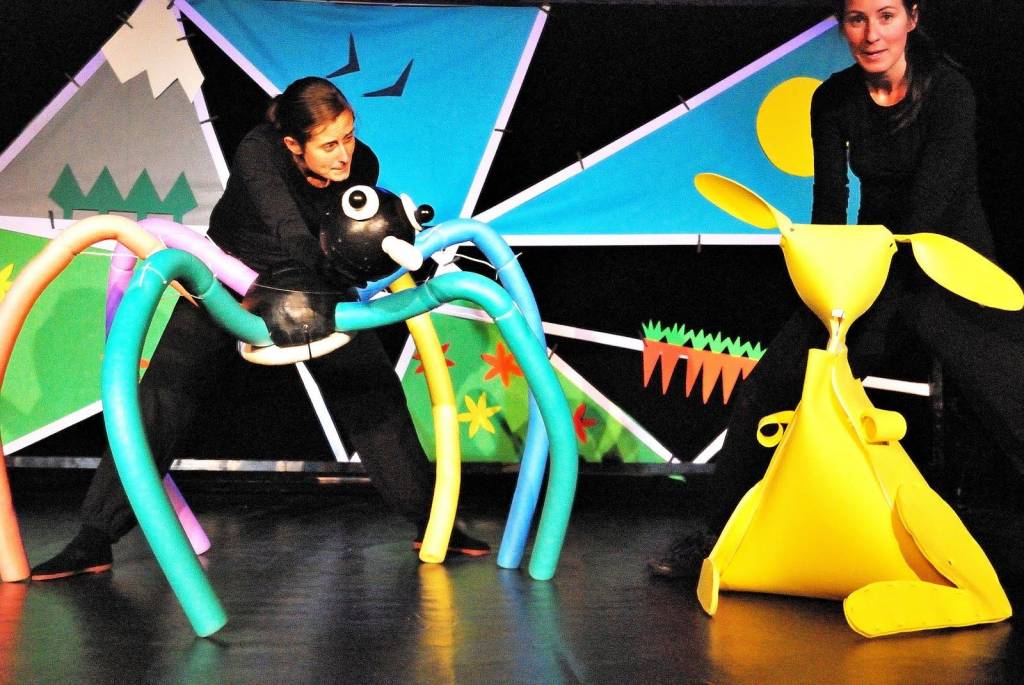 The play is about the story of two friends, Andreu the elephant and Dorita the spider, that they were swinging on a spider web, when a strong wind blew and there begins an exciting adventure … that I will not tell you so as to go over and see it.
(Photos of Adesign Escenografía)
And if they will not repeat this performance, I would recommend any other work of the company Tutatis, after seeing how they make work the imagination.
In this play, with only two actresses, with only some rope and a few lumps of foam, they create the loving mom elephant, or a grumpy rabbit, and they take you from the house of the spider flying into a tornado.
(Photo of Adesign Escenografía)
A show with giant puppets, a very original start scene and a great deal of imagination
MARCH AND APRIL IN VIU EL THEATRE
During the month of March you can see in Viu el Teatre the plays El Petit Elefant, el Planeta Tumacat de mes Tumàcat, and El Petit Dalí.
Plus, stay tuned to the facebook of Barcelona Colours because they often raffle free tickets!
VIU EL TEATRE
Sala Kids CCCB  c/ Montalegre, 6, 08001 Barcelona |  Telf 93 4324369.
Check for other locations depending of the play
Web 
[ready_google_map id='1′]