Some of you have asked us about baby stores so this post is dedicated to you and those that are pregnant or that you have to make a gift to a newborn.Baby Shower is a brand of baby layette and textiles created by two girls from Barcelona that when they became mothers decided they had to create a range of products that were functional but most of all that there were nice.
BABY SHOWER BARCELONA
Its Showroom in the neighborhood of San Gervasio and is worth a visit. The exhibition of their products is great and makes you want to take them all.
You can find suitcases for the clinic, baby carriages, ponchos, bedding, pacifiers, bibs, blankets … Everything is handmade, in fact they have the workshop at the showroom.
Many of their products can be personalized by putting the baby's name, including the date. The personalized rattle is one of the star gifts, but there are many other things.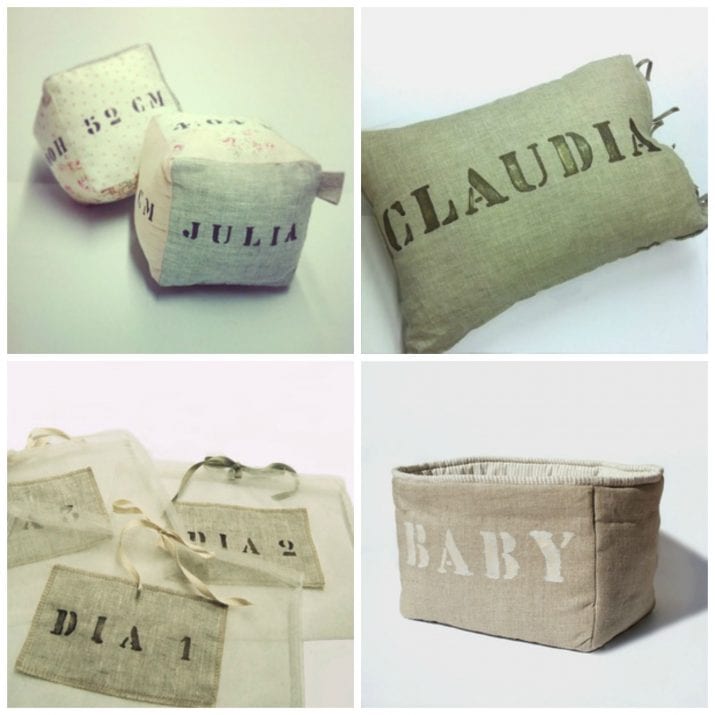 We recommend that you visit the shop, but if you can not or you are far from Barcelona you can buy from their online store.
Baby Shower 
Address: Passeig Sant Gervasi 12-14, entlo 3ª. 08022 Barcelona