I guess most of you know the Italian Focaccerias Buenas Migas. There are many in Barcelona and most of them are in good zones so it is not difficult to find them.
RESTAURANT BUENAS MIGAS
Today we will speak about the restaurant located in the Gothic Quarter, on Bonsuccés square, very close to Ramblas and also to MACBA.
The place is amazingly decorated and everything is in details. The presentation of the food, the jams for breakfast, the tables, everything has a particular charm.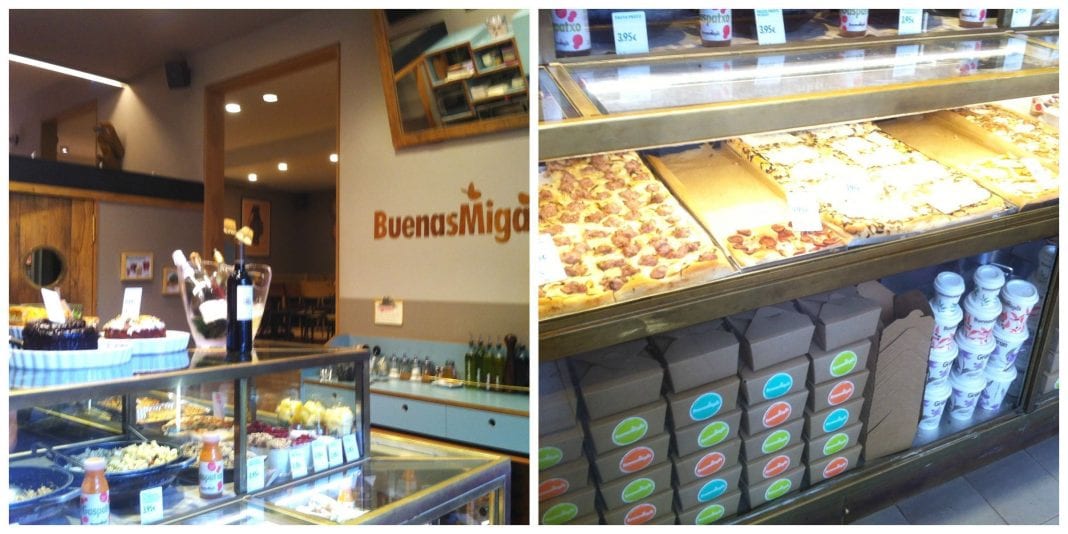 But surely the best thing about it is the terrace that overlooks the square Bonsuccés. It is in a transit area of Gothic Quarter so it is fun to see so many people and tourists visiting the city passing from there. It is busy but in the same time calm.
RESTAURANT WITH TERRACE
Buenas Migas is really considering about the children and has several high chairs so they can eat easily, they have colored tableware for children and a special menu for them.
On their website you have more info about the menus and you can also download tablecloths depending on the age of the children.The food is very good and it is very hard not guess right for the kids: different types of pasta, focaccia and very tasty yogurts.
We have to say that the staff was also very friendly with the children … even though it was not such a peaceful meal.
We also recommend that after eating you approach the square just in front, the square Vicenç Martorell, where the children have a park where they can play and a big area for running, ride a bike or a skate.
Ideal plane to spend a Sunday enjoying our city's Gothic Quarter.
Buenas Migas
Bonsuccés Square, 6 08001 Barcelona
Web: here