If you are looking for a different and original experience in Barcelona, you can't miss the new Unlimited Barcelona viewpoint. The first lookout from which you can see all of Barcelona from above.
THE UNLIMITED BARCELONA VIEWPOINT
A space of 500 m2 located on the 20th floor of the famous Urquinaona Tower, 70 meters high from where you can see a 360° panoramic view of Barcelona
More info and tickets: Unlimited Barcelona
VIEWS FROM THE URQUINAONA TOWER
Once you access the viewpoint through the tower's elevator, the sight is breath-taking. Thanks to an audio guide – in Spanish, Catalan, English and French – that you can download via QR codes in each room.
The views are incredible. You can see the city from all sides… towards the sea, Tibidabo, the Sagrada Familia and Montjuic. A 360  experience.
In the room where the viewpoint is located, there are also temporary art exhibitions that complement the experience.
SOME OF THE BEST VIEWS OF BARCELONA
The tour to visualize the city from Unlimited Barcelona is organized by the different windows that turn the space. A total of 22 windows and 10 audioguide points, from where you can learn about the most significant aspects of Barcelona's history, its neighbourhoods, the most iconic buildings and even the most intriguing anecdotes.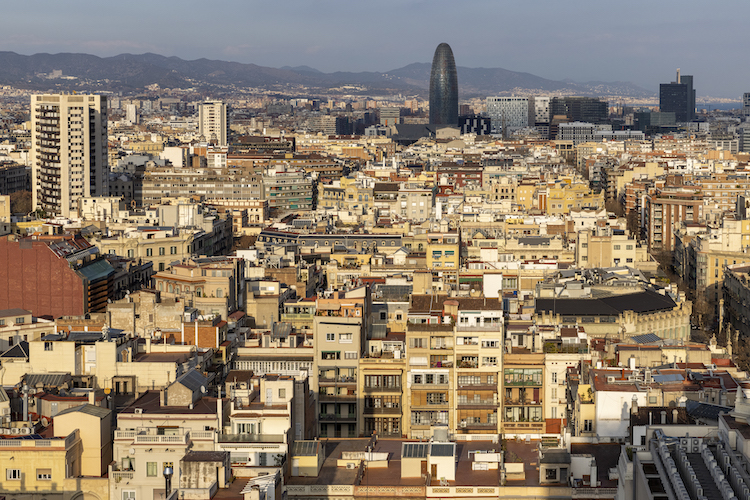 Oh! And don't forget to visit the bathroom… the views from there are simply amazing and the decoration is brutal. You will love it!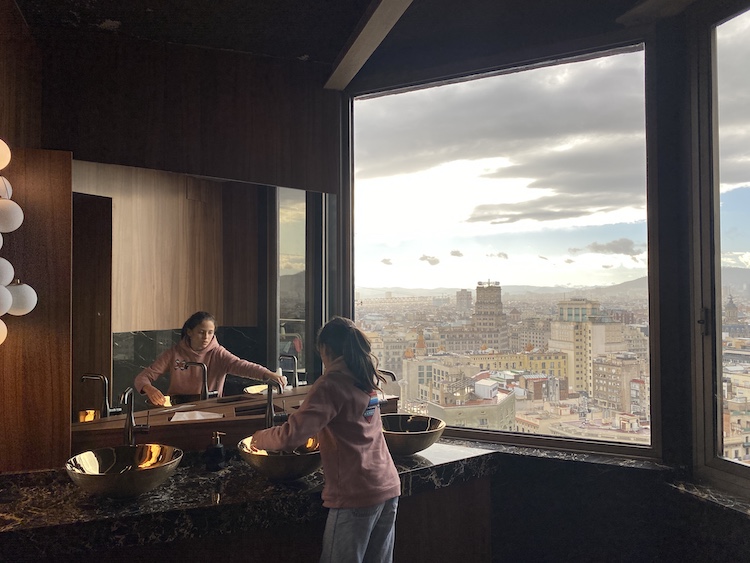 VISIT THE VIEWPOINT WITH CHILDREN
Visiting the Unlimited lookout with kids is also a great plan. Not only for the spectacular views, the space and the fact of going up to the 20th floor of the Urquinaona Tower building. But they also have prepared for them a little game, a map with stickers in which they will have to discover where the most important monuments of the city are and, if they succeed… they will have a prize.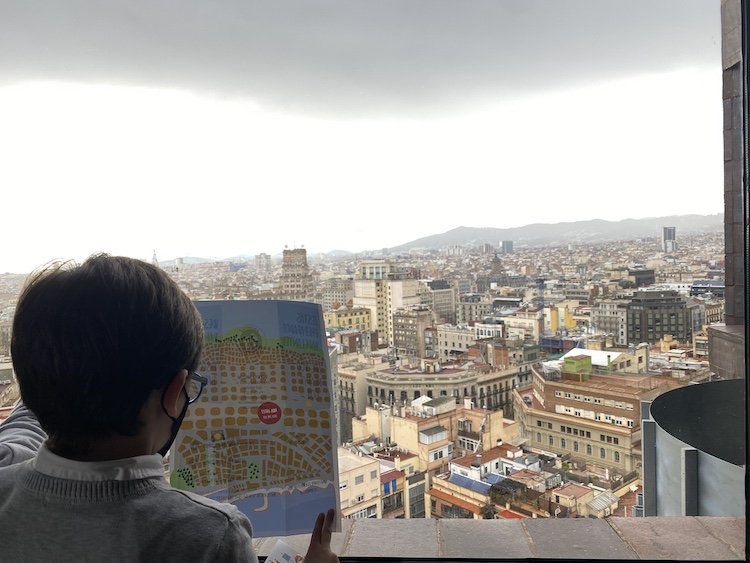 TIPS FOR VISITING THE UNLIMITED BARCELONA VIEWPOINT
WEB:  Unlimited Barcelona Viewpoint
More info and tickets: Unlimited Barcelona
Dates and visiting hours: open to the public on weekends and holidays from 10 a.m. to 10 p.m.; also, during Easter and Christmas holydays, and daily during the months of July and August.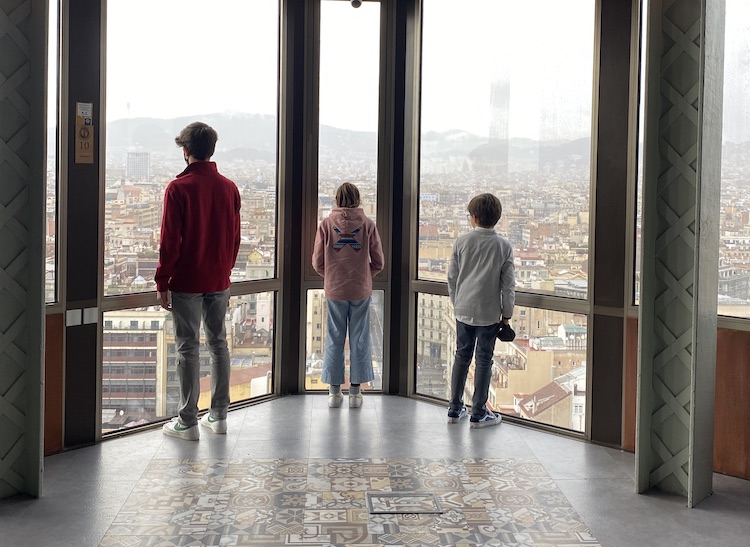 Price: you have different types of tickets: the "general" adult ticket -with an average visiting time of approximately one hour- is 12€ and there is also a Day and Night (Día y noche) option available (includes the visit twice on the same day, price 24€). In the future, other types of entries are planned, such as the Premium and  Sunrise.
All tickets offer the option of a glass of cava (for over 18 years old), discounts for children (under 5 years old have free admission), for over 65 years old, for people with reduced mobility, packages of 4 tickets and group visits.