In our AUGUST AGENDA, we want to propose 30 plans to do with children in August in Barcelona. If this month you are with your children in Barcelona and don't know what to do, you are on the right page. In our August agenda, we propose perfect activities to do with children in Barcelona during this month. Fun activities, workshops, museums and many traditional festivals because, as you well know, during the month of August Barcelona does not stop and you can enjoy many family activities.
AGENDA WITH THE BEST AUGUST PLANS IN BARCELONA
PLAN 1 – THE BEST POOLS IN BARCELONA"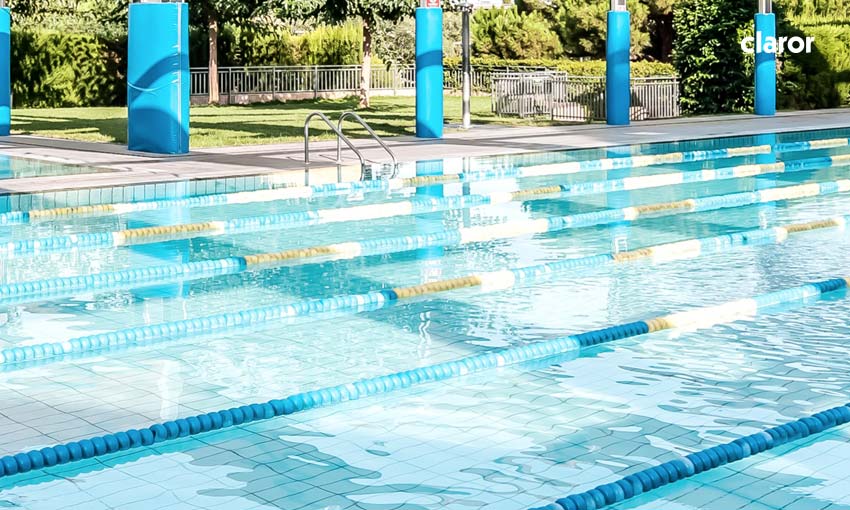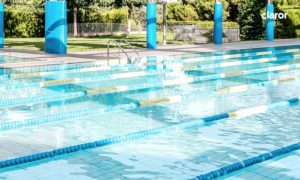 In summer, leisure possibilities in Barcelona multiply. For families with children, the ideal is to combine leisure plans with a good swim. In Barcelona, there are many public pools or sports clubs that can be accessed without the need to be a member and paying a price that is not bad to be able to escape for a day to bathe. In others, you have the option of season passes and family discounts. Take a look at our selection of the best pools to enjoy with children in Barcelona.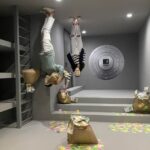 PLAN 2. PARADOX MUSEUM BARCELONA. Enjoy an experiential entertainment space with over 70 exhibits inspired by paradoxes. You'll find different spaces such as: the inverted room, the Paradox tunnel, and the Paradox Sofa. A museum that blends science, art, and human perception. As their motto says: "nothing makes sense and yet, everything is real." A great plan for families with little ones. Want to see how we had fun? check out our video of the visit. Location: Pl. Urquinaona 3, Bcn. Hours: M-F from 11-21:30 and S-S from 10-21:30. Price: from 12€. Check out family pack. More information: Paradox Museum Barcelona.
WATER GAMES AND SPRAY PARKS. If you are looking for a park with water games in Barcelona or its surroundings, we have a ton of options. Places, squares, and gardens where you will find water games, fountains, etc. where the children will have a lot of fun. A perfect plan to escape the heat in this month of August. You can find a selection of places, both in Barcelona and on the outskirts of the city. An opportunity to discover different places and have a good time with the family. For more information: Parks with water games and spray parks.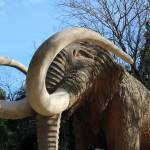 PLAN 4- BOAT RIDE IN THE PARC DE LA CIUTADELLA. The lung of Barcelona and one of the best parks in the city. Going to the Ciutadella is an adventure. There are always activities: people doing yoga, people dancing, flea markets, families walking or cycling, people reading, others making soap bubbles… Don't miss the giant Mammoth, the monumental waterfall, or the lake where you can take a family boat ride. More information: Parc de la Ciutadella in Barcelona.
PLAN 5. IKONO BARCELONA. Dare to travel to different worlds and explore new emotions without leaving Barcelona. You can enjoy different experiences: dive into the ball pit, play with the robot dog, enjoy creating with light, discover more than 12 interactive rooms, be amazed by the confetti room… A museum with much to discover, experiences, original spaces, photos and lots of fun. Want to see how we had fun? Check out our video of the visit. Location: Las Arenas Shopping Center (3rd floor). Price: €18 (from 4 to 13 years old it costs €12.5 and < 4 years old is free). Buy your ticket: Ikono Barcelona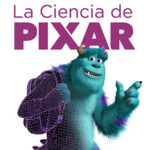 PLAN 6- THE SCIENCE OF PIXAR. You can now visit 'The Science of Pixar' at the CosmoCaixa Science Museum. The museum's new temporary exhibition is the result of a collaboration with the Museum of Science in Boston and offers an interactive journey to understand the science, technology, engineering, and mathematics behind Pixar's productions. Eight different areas will bring us closer to processes such as modeling or animation hand in hand with our favorite characters from films like 'Toy Story' or 'Finding Nemo'. A great plan for the weekend. Days: until September 3rd. Location: CosmoCaixa Barcelona. Ages: all. Price: free expo with the entrance to the museum. More information.: La ciencia de Pixar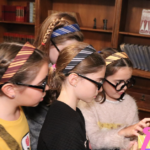 PLAN 7- FAMILY ESCAPE ROOM. A perfect plan to test your family's ability to solve riddles and an original way to spend time with your little ones. At Aventurico, they offer 10 different themes for children, among which you will find escape rooms, treasure hunts, and virtual reality games: Magic Academy (for Harry Potter lovers), Alice and the Key of Time (inspired by the story Alice in Wonderland), The Secret of the Jungle (for fans of Jumanji), Superheroes and Secret Agent. TAKE ADVANTAGE OF THE DISCOUNT: €15 OFF WITH THE CODE #COLOURS15. More information: Escape room for kids in Barcelona.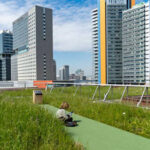 VISIT THE LIVING ROOF OF MUSEU BLAU. A plan for this summer is to discover the Living Roof of the Museu Blau. With a total roof surface of 13,800 m2, and 7,100 m2 of terrace, it is the largest terrace in Barcelona. The characteristics and location of the building determine the types of plants for the green roofs, so herbaceous plants that require little soil thickness have been chosen, avoiding trees or heavy vegetation. It is an experimental cover where research on green roofs can be carried out. It can be visited from Tuesday to Friday from 16-20 h (last entry at 19:30 h) and on weekends and holidays, from 11-20 h (last entry at 19:30 h). Price: General admission: €3, reduced: €2, 50% off from August 1st to 30th. Guided tours are available. Consult all the information on the Museu Blau website. More info: Terrat Viu Barcelona
PLAN.9- MOCO MUSEUM BARCELONA. The Museum of Modern and Contemporary Art. A museum whose goal is to bring art to the young audience. That's why the museum is full of very attractive, and photogenic rooms and spaces, perfect for a family visit. Children will love it. One of the "star" areas is the Diamond Matrix, the center's immersive art stage. One of the three immersive art proposals that exist in the museum, designed by Studio Irma, which seeks to engage visitors in a fun way with art. Opening hours: Monday to Thursday from 10:00–19:00 and from Friday to Sunday 10:00–21:00. Address: Carrer de Montcada, 25, 08003 Barcelona. More infoMoco Museum Barcelona
PLAN 10- THE GRACIA FESTIVAL 2023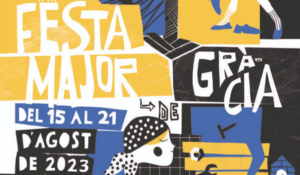 The Gracia Festival in Barcelona is one of the most important popular festivals in the city and the most fun celebrations organized in August in the city. From August 15 to 21, 2023, the entire Gracia neighborhood is filled with decorated streets, concerts, workshops, and activities for children and adults. Enjoy more than 30 streets in Gracia decorated in an original and colorful way. You can check out the full program: Festes de Gràcia 2023 Barcelona
P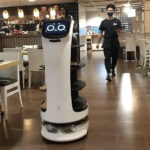 LAN 14- HANAKI THE JAPANESE RESTAURANT WITH THE CAT ROBOT. The Hanaki restaurant is an all-you-can-eat Japanese buffet that has become fashionable because two of its waiters are cat robots. Yes, can you imagine having your food served by a robot? Hanaki restaurant offers all-you-can-eat buffet menus every day of the week, but what will surely entertain the family are their two robot waiters. The famous robot cats that help the waiters bring food to the tables are very amusing. You order normally from the restaurant staff and then the robots bring some of the dishes you order to your table. They locate the tables by their number and when they arrive at the table, you have to take the food from the tray that lights up. All the info here: Hanaki Restaurant.
PLAN 15- THE BEST WATER PARKS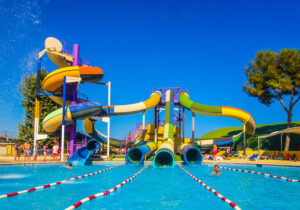 Here is a list of the 7 best water parks in Catalonia, suitable for all ages, and perfect for spending a fantastic day with the family, soaking wet. Which one is your favorite? Check out the best water parks in Catalonia.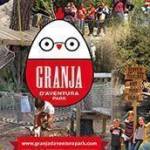 PLAN 16- GRANJA AVENTURA PARK. The heat arrives and Granja Aventura Park reopens its doors in the afternoons with different proposals perfect for families. Also, don't forget your swimsuit because the little ones can participate in their water games. Getting to know and feed the farm animals, ziplining, doing an activity in the orchard, and enjoying the touch-and-feel of exotic animals are some of the plans you can do on the farm… In addition, during the summer season, you can dine in the park. Days: Starting August 18th. Check opening days. Time: from 16:30 to 22:00h. Location: Granja Aventura Park. Ages: all. Price: from €12.15. More information: Granja Aventura Park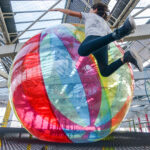 PLAN  17. BARCELONA BOSC URBÀ- Barcelona Bosc Urbà is the first and only high adventure park in Barcelona that has just reopened with a lot of proposals for families with children. A space located in the Forest of Columns in the Plaza del Fòrum where it offers more than 30 adventure attractions for the whole family. Among its leisure proposal, you will find 2 adventure circuits with different levels (family or sports) and the novelty of high Jumping, do you want to discover them? Opening hours: Saturdays, Sundays, holidays and every day during school holidays. Address: Plaza del Fòrum, s/n. Barcelona. More information: Barcelona Bosc Urbà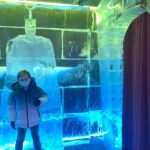 PLAN 18- THE ICE BAR OF BARCELONA. If you're looking to surprise your family… take them to the most original bar in Barcelona, the world's first ice bar on the beach. A perfect plan for any time of the year… right in the heart of Barcelona's Olympic Village. We enter ICEBARCELONA. A not very large venue, but absolutely magical. Everything is made up of ice figures, creating a prism of color atmosphere: the bar, the walls, the figures, the seats, the lamps….everything made of ice. Opening hours: Monday to Friday: 17:00 to 3:00. Saturday and Sunday: 15:00 to 3:00. More information: THE ICEBAR BARCELONA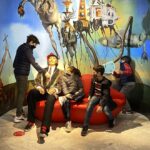 PLAN 19- VISIT THE WAX MUSEUM OF BARCELONA. If you're looking for an original museum in Barcelona, the Wax Museum of Barcelona will surely not disappoint you. In addition, they have just renovated the entire museum using new technologies, figures and distributed scenographies. The new Wax Museum of Barcelona opens its doors as a 21st century museum without losing its impressive architecture and history. You can enjoy more than 120 figures in 28 themed interactive scenarios. Each room is dedicated to different sectors of the world of culture, music, sports, cinema. A plan that the whole family will love. All the info: Family Wax Museum.
We're lucky that in Barcelona we have great beaches to enjoy as a family. If you also want to escape from the city, just a few kilometers away you have not only comfortable beaches for families but also charming ones like Garraf, the ones in Sitges… if you want to discover a lot of beaches near Barcelona, take a look at our selection: the best beaches in Barcelona and surroundings.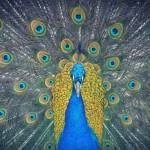 PLAN 21- VISIT THE ZOO AS A FAMILY. Visiting the Barcelona zoo as a family is an easy activity to organize and guarantees 100% success. Children enjoy the number of animals they can (re)discover. In addition, different areas of the park have been updated. You will also find children's activities, play areas for all ages, and a lot of animals that you will surely enjoy. During the summer, children's activities are organized. Check their schedule. You can visit it every day of the week. More information: Zoo Barcelona.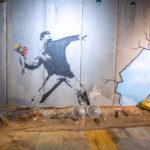 PLAN 22. BANSKY MUSEUM. If you want to delve into the world of Banksy… this museum is for you. Nobody embodies "hiding in plain sight" like Banksy. The mysterious street artist from Bristol is a very well-known name, but for all we know, he could be the milkman. After his success in Paris, Banksy comes to Barcelona, bringing with him more than 100 works from the political vandal that invite reflection. This immersive Banksy Barcelona experience allows you to feel the power of his unique, satirical and moving cultural commentary, which so often reminds us of the sad absurdity of life on Earth. Opening hours: Monday to Sunday from 10 to 20h. Location: Carrer de Trafalgar 34. Price: from €12, free visits (check languages and times). More information: Bansky Museum of Barcelona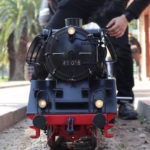 PLAN 23- CAN MERCADER PARK. If there is a comprehensive park where you can find all kinds of activities for families with children, it is the Can Mercader Park in Cornellà. It has children's areas, a little train, museums, huge green areas, and much more. For children, the main attraction of the park is the little train, which has become the symbol and attraction for thousands of visitors. On Sundays and holidays, miniature electric trains run along a network of tracks. On these, both adults and children can ride for a journey of 834 meters through the lower part of the park, which passes over bridges and through tunnels. Discover everything you can find at the Can Mercader Park.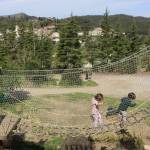 PLAN 24- CATALUNYA EN MINIATURA.Enjoy a great family day at Catalunya en Miniatura. A theme park where you can have a great time in its adventure zone and ride on its zip lines, learn about Catalunya through its small-scale models, take a train ride, organize a family picnic or eat at the restaurant they have for their visitors. Do you fancy the plan?… well, we'll tell you about it in detail. Find out everything you can enjoy by spending a day at Catalunya en Miniatura. More information:Catalunya en Miniatura.
PLAN 26- VISIT 10D EXPERIENCE AT CASA BATLLÓ: At Casa Batlló you can enjoy a different and original experience that offers a journey into Gaudí's mind through the five senses and using the most advanced technology. A perfect visit for children as they are provided with a "SmartGuide" with Augmented Reality with which they can find different animals around the house, mushrooms, elements of nature that emerge from the walls… a great way to make the visit interesting and fun. Days: every day. Time: different schedules. Location: Casa Batlló. Ages: all (although perfect for +6). All the info: 10D EXPERIENCE CASA BATLLÓ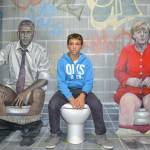 PLAN- 27 BIG FUN MUSEUM. The Big Fun Museum is a large interactive exhibition in Barcelona and features nine small museums with different themes, such as an upside-down house and a museum of illusions. 8 museums under one roof in the heart of Barcelona! Guinness Record Museum, Upside-Down House, Sweet Museum, Giant's House, Alice through the Looking Glass, Food Art, Museum of Madness + Magic Room. And just five minutes away from the museum, you'll find the Museum of Illusions with 3D paintings. Opening hours: Monday to Sunday from 11 to 19h. Address: Rambla de Sant Josep, 88-94. Price: You can buy separate tickets for Big Fun Museum €20, Museum of Illusions €10 or the pack for the two museums €25. Children under 5 enter free. More information: Big Fun Museum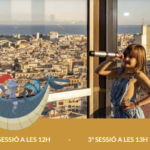 PLAN 28 -UNLIMITED BARCELONA. If you're looking for a different and original experience in Barcelona, you can't miss the Unlimited Barcelona viewpoint. The first watchtower from which you can see all of Barcelona from above. The views are incredible. You can see the city from all sides. A 360º experience. Visiting the Unlimited Viewpoint with children is also a great plan. Not only for the spectacular views, the space, and the fact of going up to the 20th floor of the Urquinaona Tower building. But they also have prepared a small game for them, a map with stickers in which they will have to discover where the most important monuments of the city are and, if they succeed… they have a prize. More information: Unlimited Barcelona viewpoint.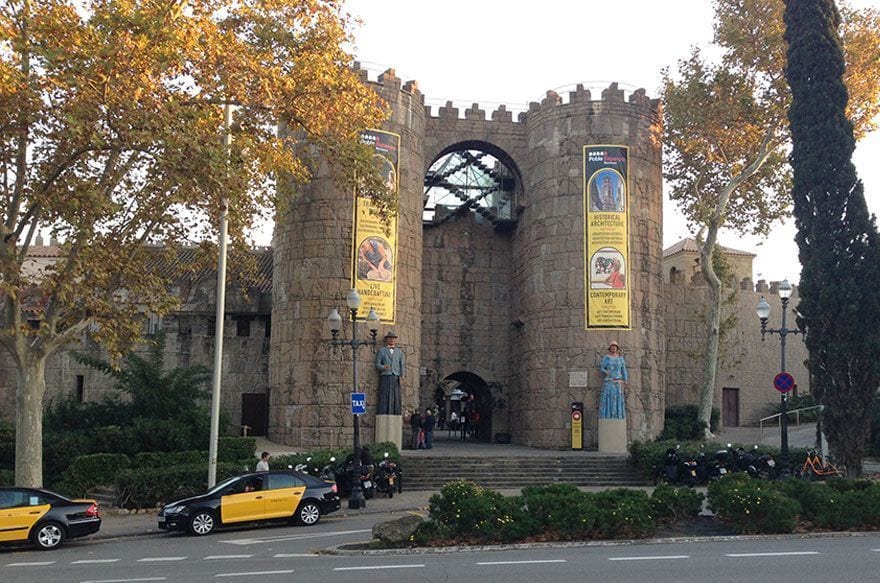 PLAN 29- VISIT POBLE ESPANYOL.
Poble Espanyol offers families in Barcelona an endless number of children's entertainment activities, sports, gastronomy, and general leisure throughout the year. It's a unique space for family activities, concerts, and exhibitions in Barcelona. In short, Poble is culture and leisure for everyone. Each week you can enjoy family craft workshops but don't forget to check their schedule as concerts and other original activities are organized.
More info and discounted admission: Poble Espanyol.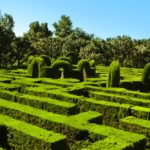 PLAN 30- VISIT THE HORTA LABYRINTH.
If you're looking for a different park, with shady corners, play areas, a river, waterfall, and magical places, this is the Horta Labyrinth. Despite being known for its maze, the park has corners of spectacular beauty. Its lush vegetation, the waterfall, the romantic canal (and its ducks)… All corners are perfect for playing, hiding, enjoying, or sitting in the shade and disconnecting from the daily hustle and bustle. It's a huge park and perfect for summer days as there are many shady spaces. Moreover, water is present in all parts of the park with streams, little lakes, waterfalls… and that makes it beautiful and very cool.
Discover the park here: Horta Labyrinth.
PLAN 30-  THE BESTS POOLS IN BARCELONA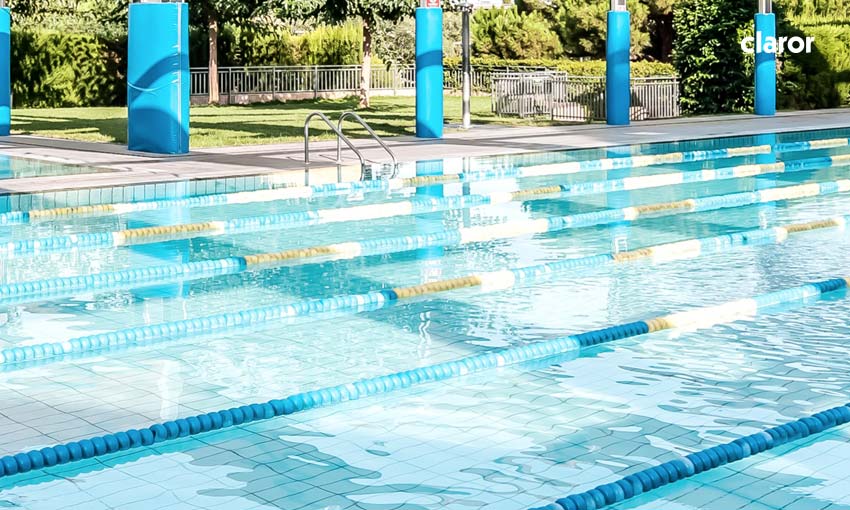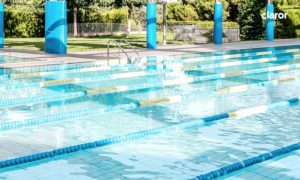 In summer, leisure possibilities in Barcelona multiply. For families with children, the ideal thing is to combine leisure plans with a good splash. In Barcelona, there are many public swimming pools or sports clubs that you can access without needing to be a member and paying a price that is not bad to be able to escape for a swim some day. In others, you have the option of season passes and discounts for families. Take a look at our selection of the best swimming pools to enjoy with children in Barcelona.