Baix Llobregat is an area with a lot of leisure options, so it would be endless to talk about everything that can be done here. That's why we have decided to make a selection of our own TOP TEN. We hope you like it.
THE 10 BEST PLANS IN BAIX LLOBREGAT
1.Plane spotting: Prat viewpoints
Some time ago we told you about a very popular route for plane enthusiasts located in Prat de Llobregat. Although we are not spotters, we are also fond of this route for different reasons. First, you can see the planes very closely. We love sitting in some stone hammocks from which you can see how the planes land very well, as they are touching runway 25R, which is the one commonly used for landings (although there is the possibility that they will land on the other side and you won't see any plane. That has only happened to us once).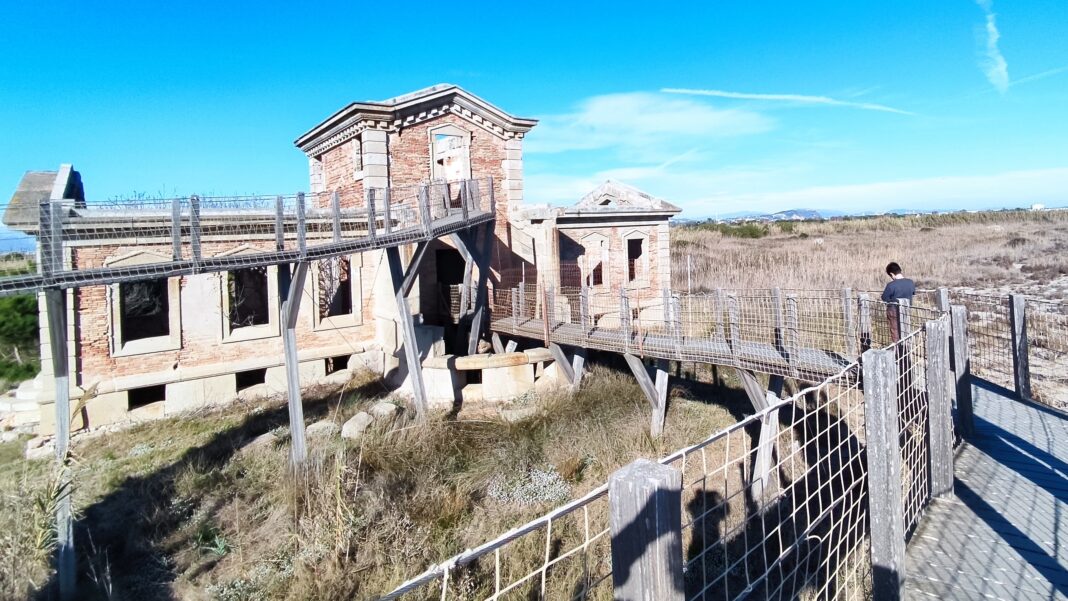 Another reason is that it is an easy route and ideal for cycling. The landscape is very pleasant, both on the way to the Semaphore viewpoint and the path that leads to the beach. In short, it is a highly recommended route for a Sunday morning.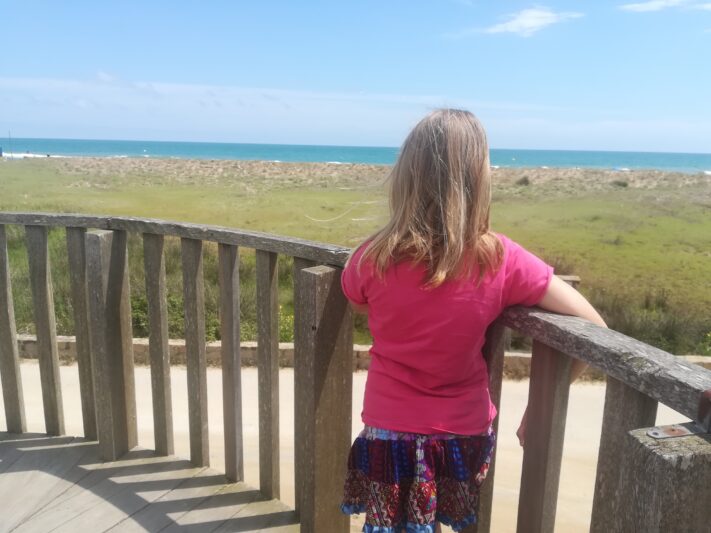 If you like planes, you cannot miss the Aeronautical Cultural Center of El Prat, a great and free plan for families. We got to know it after attending an open day at the Parc Aeronàutic Foundation at Sabadell Airport. We liked it very much, and my children were quite entertained seeing the variety of airplanes there.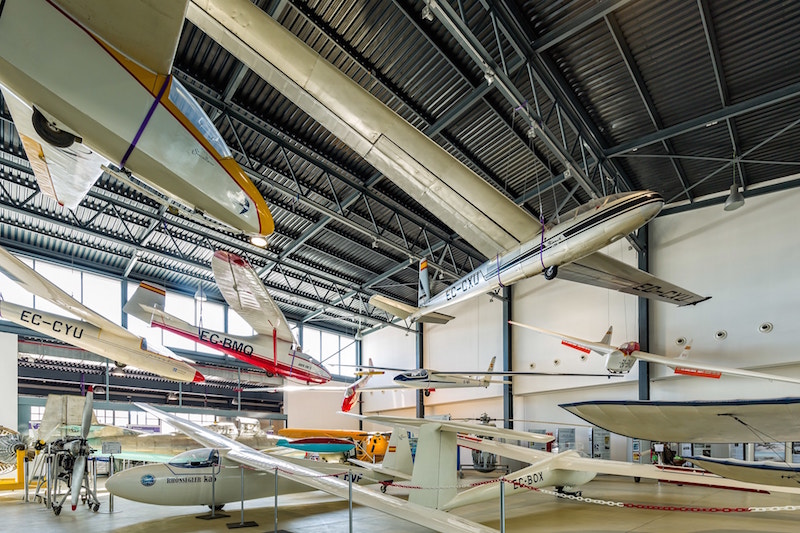 2. Excursion to Roca Foradada and Bruguers Cave
This is undoubtedly another of our favorite excursions, not only in Baix Llobregat. This route starts from the Brugués Hermitage, between Gavà and Begues. The landscape is spectacular. The reddish color of the terrain and the rocks punctured by erosion give a special charm to the landscape.
However, if you intend to reach the Bruguers cave, this is not the most suitable excursion to go with very young children, as it is not too easy to get to the cave (which has free access). There is even a cable to help you descend to the place from which to enter the cave. More info: Cueva de Bruguers
3. A trip to the Middle Ages
If you like castles, you will love a visit to the Eramprunyà Castle, 400 meters high. It is not a very demanding route, but there is a slope, and of course, you cannot go with a stroller. The starting point is the same as the route to the Bruguers Cave: the Bruguers Hermitage. It is a very suitable route for those who like to walk and visit historical places, since this castle has a history of more than a thousand years. Although the castle is in ruins, it has a lot of charm. Also, it is located in an area of great geological and botanical richness.
Access is free, but it is restricted. The free guided tour is done every second Sunday of the month, and I advise you to call well in advance to secure your place. More info: guided tour of Eramprunyà Castle
If you like castles, you can also visit the Castelldefels Castle, although the approach is entirely different, since the Castelldefels Castle is not in ruins, and access is straightforward, as you can park your car practically at the castle's door, which is fully integrated into the city.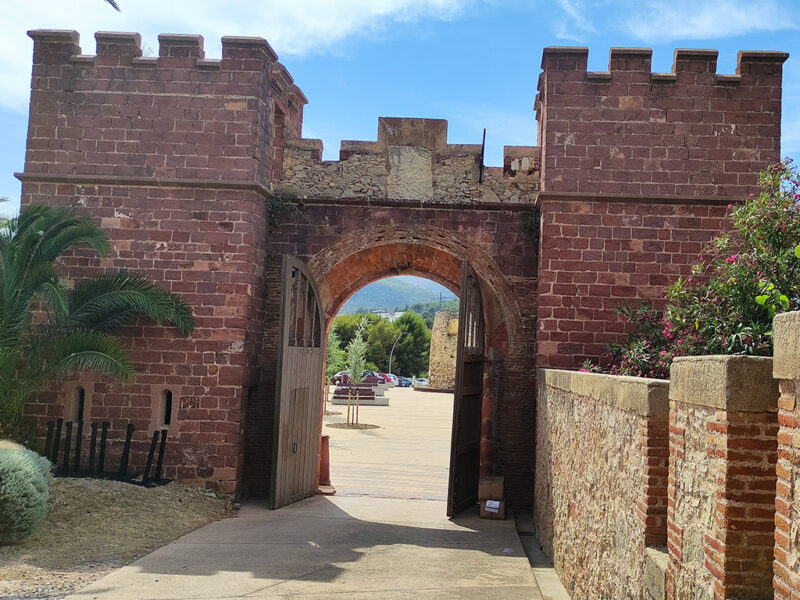 "This castle can be very attractive to children because of its Piratia exhibition (very focused on family audiences). Personally, what I liked the most was the noble floor and the church. More info: visit with children to the Castelldefels Castle and Piratia.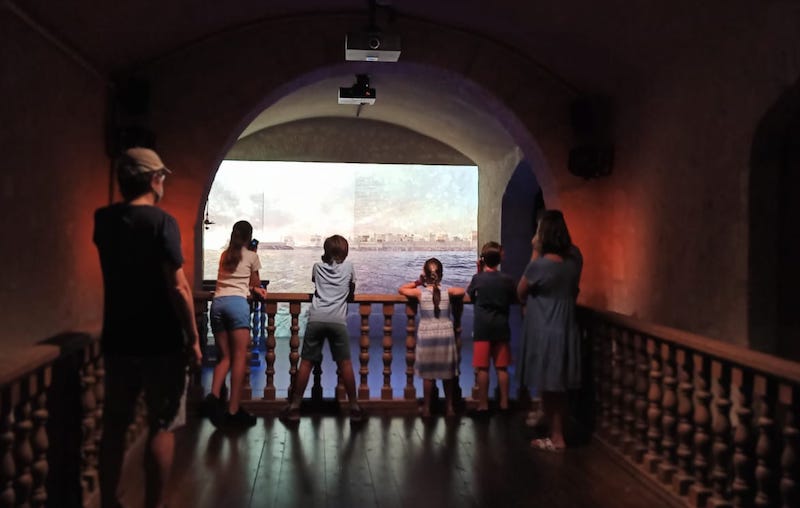 Another possibility, if you are castle and Middle Ages lovers, is to visit the Benviure Tower. Here you can take a dramatized tour that the little ones will surely love because they will learn the history of the tower from Roc de Benviure. More info: the Benviure Tower here.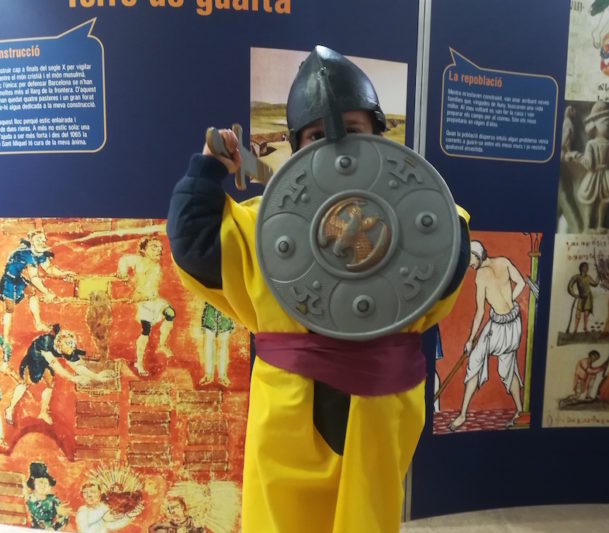 4. A day at the park
Due to its size, Baix Llobregat has many parks for all tastes. Here are the best parks in Baix Llobregat. Among the ones we frequent the most is Can Mercader Park. My children, when they were younger, really enjoyed the miniature train.
Can Mercader Park is very large and complete. The Palau Mercader and the Museum of Mathematics of Catalonia are also located there. The Palau Mercader was the former residence of a bourgeois family that before falling into ruin lived in a palace on Passeig de Gràcia. Access is free and the visit can be done on your own (if you go with your phone, you could download an explanatory audio for each room). If you prefer a guided tour, you can do it every last Sunday of the month. Here is more information.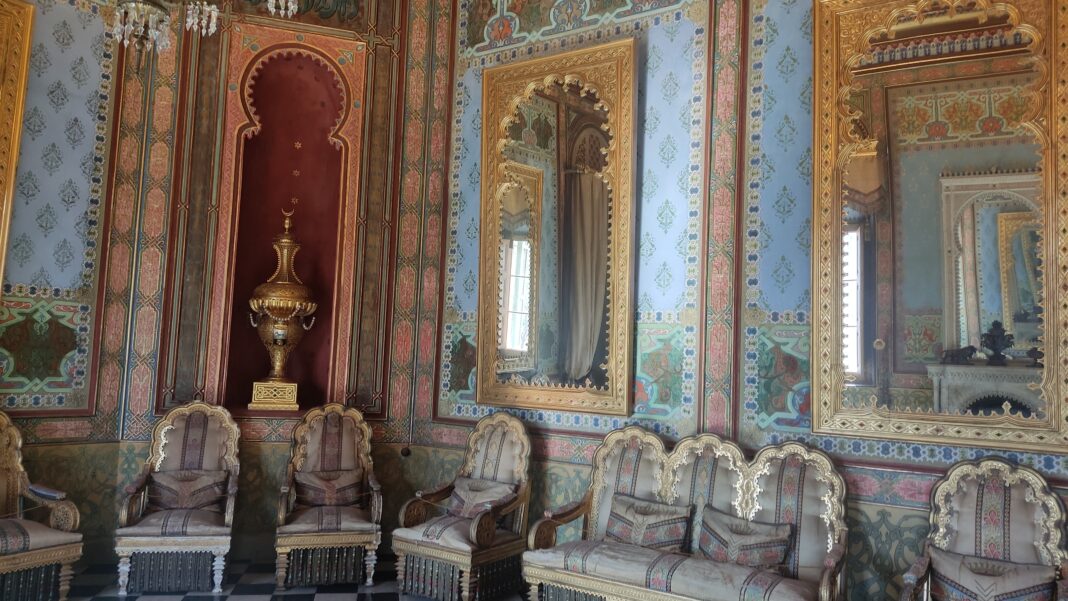 5. Following in Gaudi's footsteps: the Colònia Güell crypt. Colònia Güell
Colonia Güell was founded in 1890 in Santa Coloma de Cervelló. There, Eusebi Güell had a textile factory built equipped with the most modern technology of the time. And, next to the factory, a colony with a school, convent, and different homes for the personalities of the colony, including that of Eusebi Güell himself, who commissioned the entire project to Antoni Gaudí. However, he only wanted to focus on the church, of which only the crypt was completed. Its visit is highly advisable, and if you have the opportunity to take a guided tour, you won't regret it.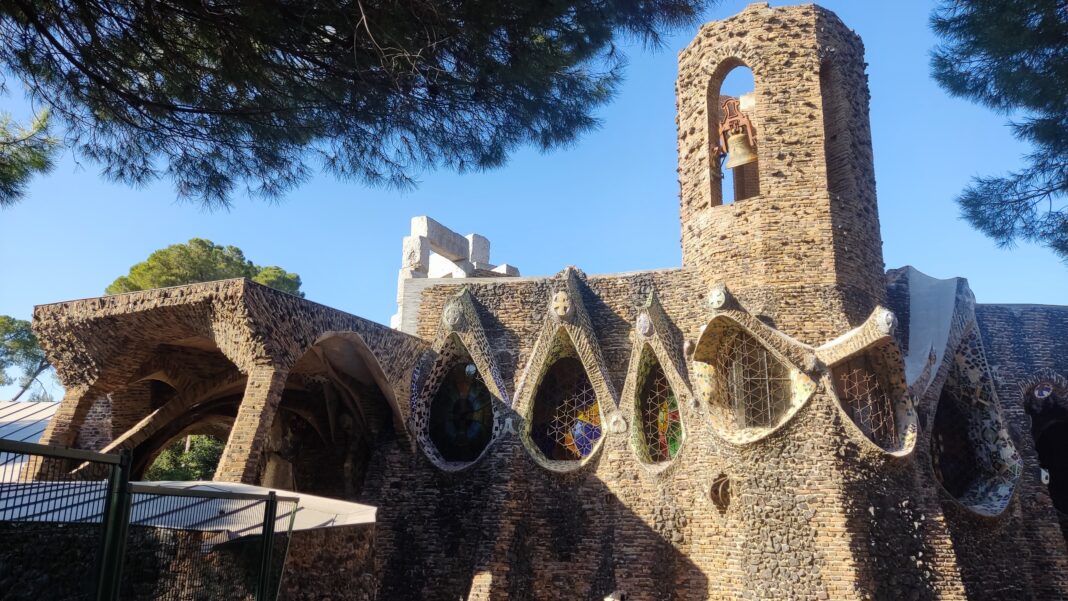 Afterwards, you can walk around the colony, where you can breathe tranquility, or take a walk in the surrounding area. There is also a small park that, although small, the little ones are sure to enjoy. More info here.
6. Montserrat Caves and Gavà prehistoric mines.
In the Montserrat mountain range, you can find the Montserrat Caves (also known as Salnitre or Collbató Caves), which nature has turned into a magical space where you will learn the history of the caves linked to the events of each era. Its interior, with stalactites, stalagmites, and columns, will leave you speechless. However, you have to bear in mind the following: to access the caves, you have to climb 244 steps, and inside, you will walk a total distance of about 800 meters and climb 500 steps. I recommend that you buy tickets in advance, above all. For more information on rates and schedules, click here.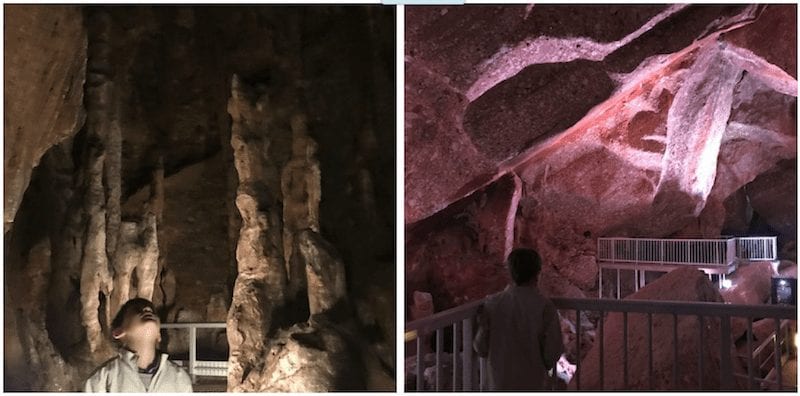 You can also visit the Archaeological Park of the Gavà Mines, where you can learn about the life of the inhabitants of Gavà more than 6,000 years ago. But above all, it focuses on the work that was done inside the mines, the oldest in Europe and the only ones where variscite, a semiprecious mineral, was extracted. A replica of a mine can also be visited. More info: Archaeological Park of the Gavà Mines.
7. Learning with animals: CRAM Foundation
As you have already seen, we are animal lovers, so we love to visit any center that cares for the welfare of animals. One of these centers is the CRAM Foundation (Marine Animal Rescue Center) in Prat de Llobregat. Its objective is the rescue of marine fauna, research, and also to raise awareness of the need to take care of our seas and oceans. Therefore, it offers activities and workshops for both schools and families. And if you are interested, know that they also offer summer camps. It is truly a highly recommended visit if you like animals. To learn about all the workshops, schedules, and fees, it is best to visit their web.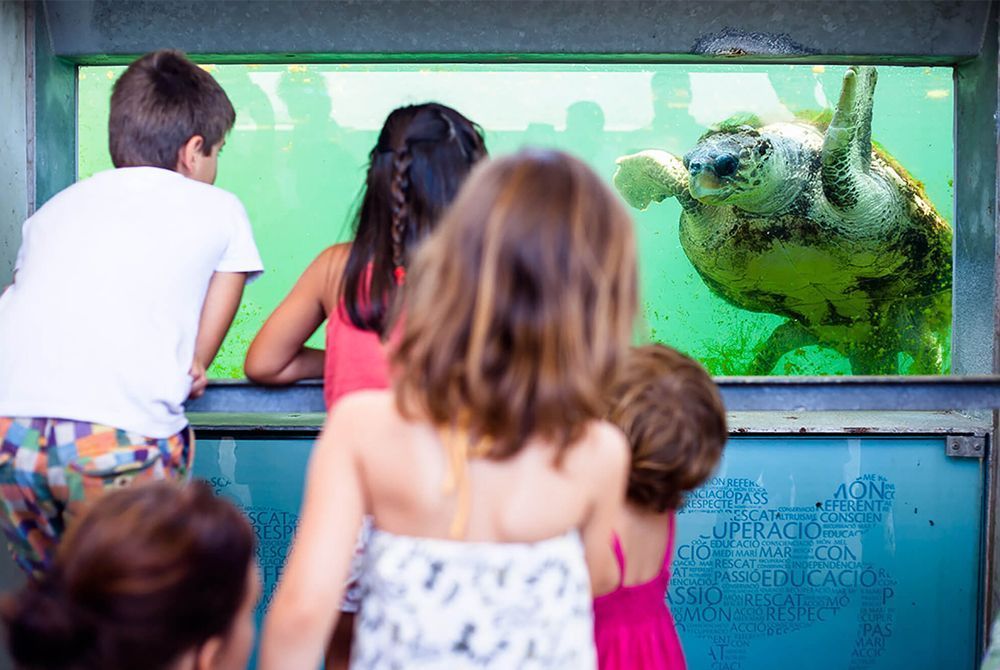 8. Feeling like Gulliver in Lilliput: Catalunya en Miniatura (Torrelles de Llobregat)
Catalunya en Miniatura is a great plan for children and adults alike. Here you will feel like Gulliver in Lilliput because what you will find here is a whole miniature world. Through its models, you can discover the most emblematic corners of Catalonia.
In addition, there is an adventure circuit with zip lines for different ages, a picnic area to rest, and a restaurant. And on special dates such as Halloween or Christmas, they have special decorations. More information can be found here.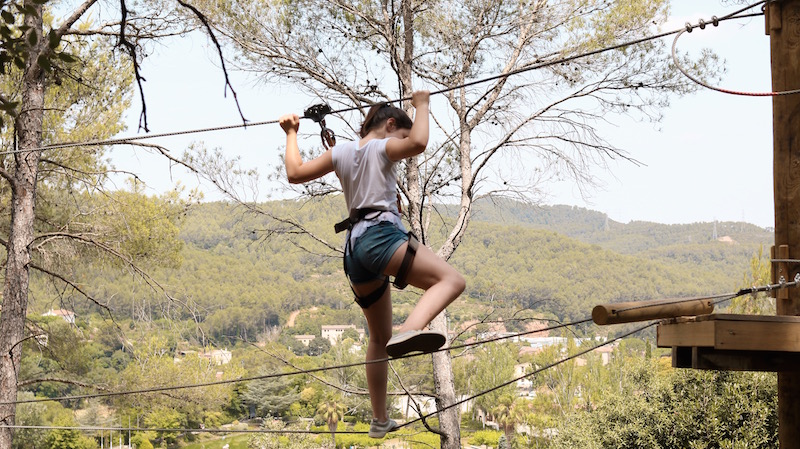 9. A bit of exercise and adventure: The Olympic Canal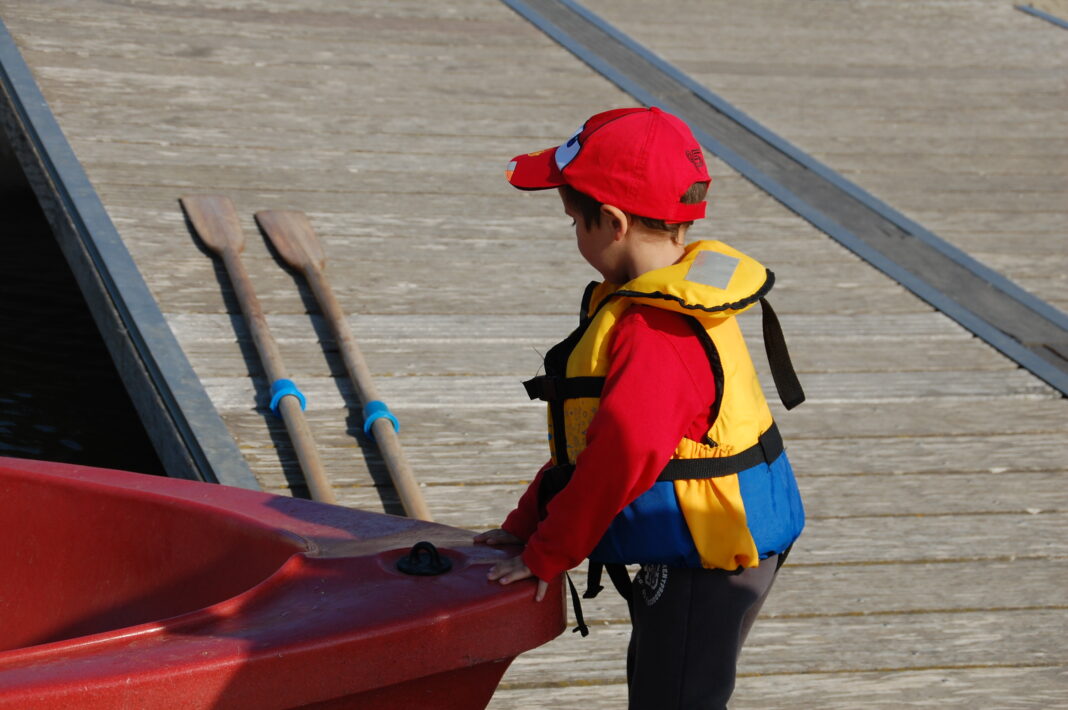 10. Flying at Windoor Barcelona (Cornellà de Llobregat).
If you are one of those who have always dreamed of flying, you will surely love the indoor free fall experience! Each flight is equivalent to a jump from an airplane at 4,000 meters high! It is an activity that both adults and children from 4 years old can do, and it is totally safe because it has specialized instructors. For more information, you can check prices here.