We love the neighborhood of Gràcia.There is always ambient in Gracia! We love their huge squares (Reloj,Virreina, …), full of people having something calmly in their crowded terraces.
In Ramón y Cajal Street, almost on the corner of Torrijos Street, near the Market and the Library, and also near the Verdi Park Cinemas is the Chocolaterie La Nena, one of those places where there is always a good excuse to get in.
CHOCOLATERIA LA NENA
Today´s excuse was  ¨How cold is out on the street!Let's have a chocolate with churros!¨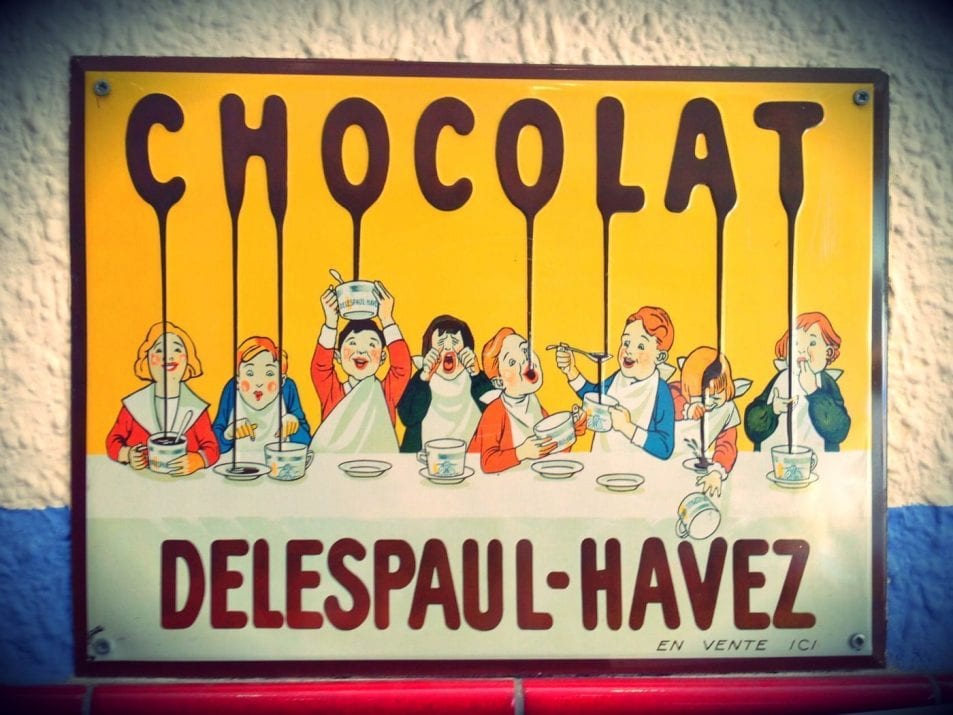 The place is cozy. A large space filled with books, games, a piano, homemade pastries, a place where children are welcomed. Can you ask for more?
So I go for parts.
The main area is decorated in a style reminiscent of a Parisian cafe. The back room, with its colorful furniture and a toys area, is ideal for families with children.
In La Nena you can have breakfast, evening snack, lunch, drink a coffee, or have dinner. On weekends they open from 09:00 to 22:30 h. They serve sandwiches, ice creams, smoothies, fresh juices, delicious homemade cakes and an excellent hot chocolate.
Imagine how delicious it was everything that I forgot to take a photo of them before starting to eat… 🙂
For those of you that like chocolate with cream, it is glorious: they mount the cream at the moment. And the difference is obvious!
For those who like coffee or tea (which we also had, we were there for a long time), they serve it along with their delicious cookies.
As I said, in La Nena children are very welcomed. The zone with the blackboard and the games of all kinds attract children like a magnet, once they have finished their evening snack.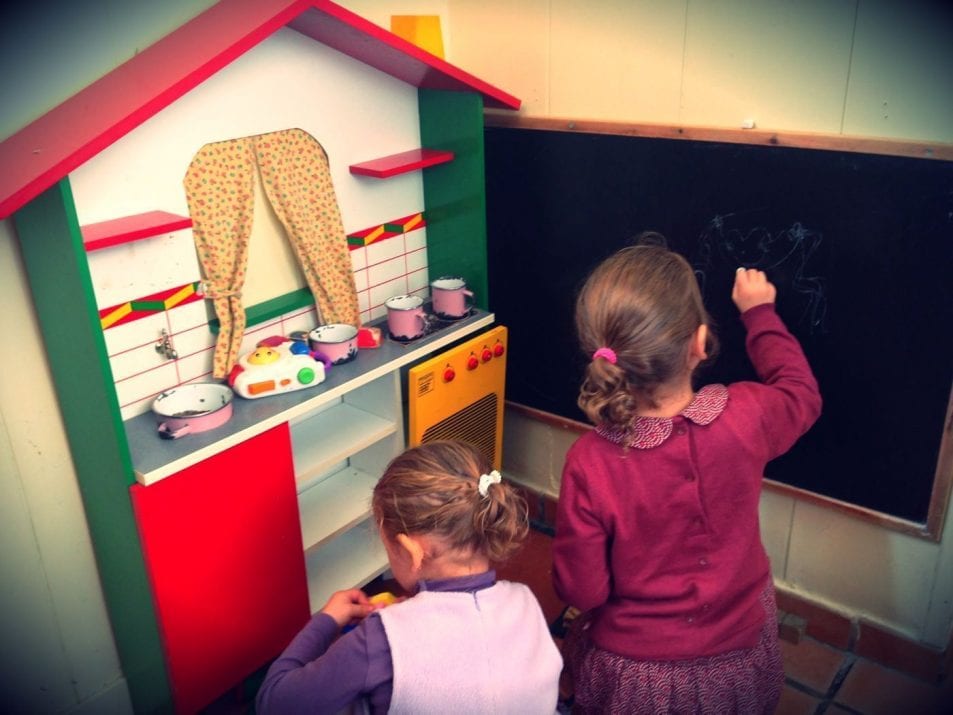 There are books and games for children and adults everywhere: chess, dominoes, cards, and children toys.
Apart from La Nena, what is your favorite place to go with kids in Gràcia?
CHOCOLATERIE LA NENA
Ramón y Cajal núm 36 – Barcelona
Tel 93 285 14 76