(CLOSED)
Today we are going to talk about NinOs, a family center in Barcelona. We'll tell you about all the activities organized for children but it is also an ideal place to go to play on rainy or cold days. 🙂

El center NinOs is created by Nina Costas in order to provide a space where parents could leave their children at specific occasions but its philosophy has changed to what it is now, a place where parents and children grow together.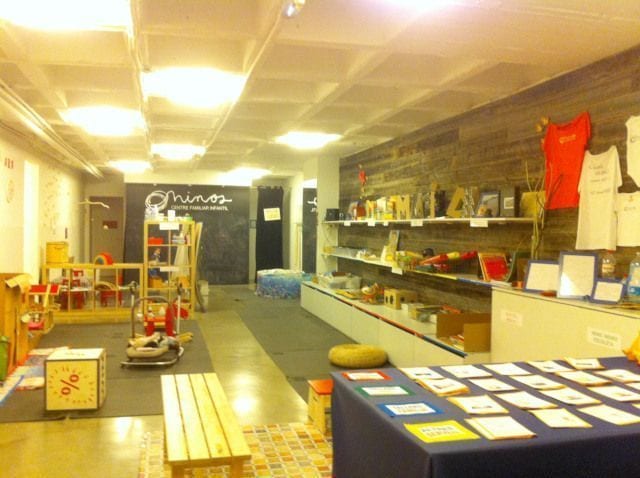 Its philosophy focuses on "living education", based on the pillars of giving freedom to the children when it comes to learning, accompany them to this process through love, facilitating learning autonomy … and all of this by providing to them the enviroment, materials and appropriate conditions for it … and this is what NinOs is offering.
An area of ​​over 160 m2 distributed in different zones:
The activity room where they organize different workshops for adults, pregnant, postpartum, babies and families. From the family workshops we can highlight Chinese language lessons, music and dance in family.
A huge room where  games for children are distributed by zones. The materials are arranged by type: there is the area of symbolic game, of the dolls and of the representative game.
On weekends they also organize workshops and family activities for all ages, concerts and other plans for the families. And you can also use the playroom like a "Play Center" paying. 5 – € / child. It is an ideal place to go to spend a morning or an afternoon with the kids … and as I said earlier, a great place to go with children on rainy or cold days.
And of course everything is designed for the pleasure of mothers and kids. They have a breastfeeding zone, a bathroom with kids toilet and changing table … And if you live close once a week they have organic vegetables. You can order your box and go to pick it up…
Here is all the information:
Family Center for Children NinOs
Web: here
Facebook: here