CLOSED
It´s been a long time since a friend was telling me about a place we have to go "near the Market of Sant Antoni, where some Argentines make delicious pies." We were recently walking in the area, and seeing the counter full of pies we had no doubt: It is "the Argentinian place that makes good pies!". We entered in Rekons to have dinner.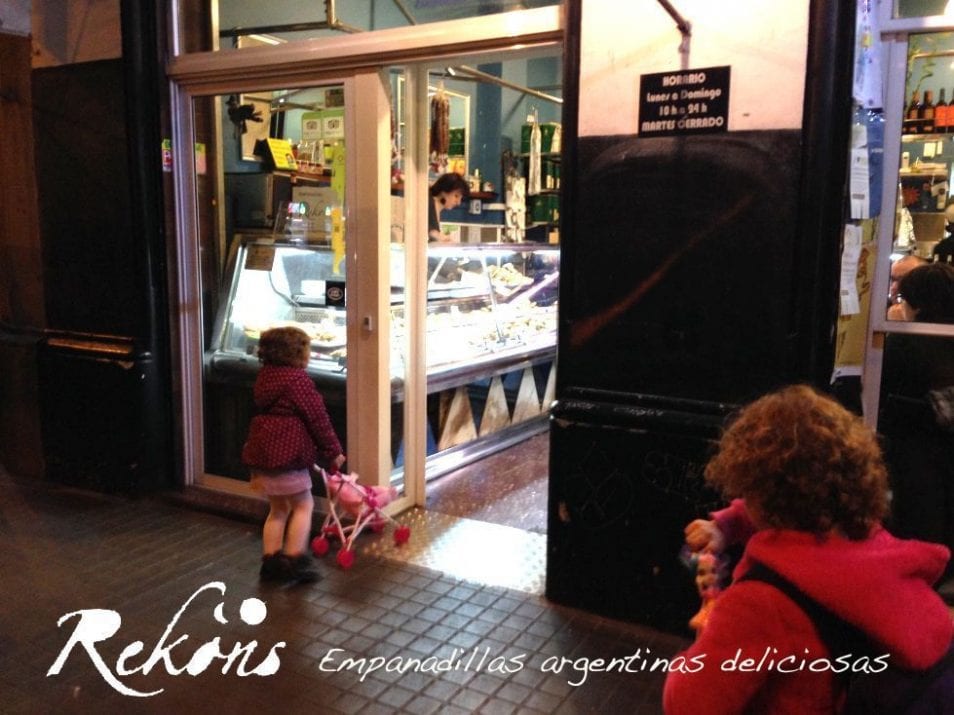 For the veterans of Barcelona, ​​Rekons is the name by which is known now the old Granja Canigó. The current owners have not even changed the name of the façade or awning (I took no pictures, it was late afternoon / evening and they weren´t of good quality).
In fact, the place conserves that retro feel and taste of the old farm, which gives it a special charm and lots of character.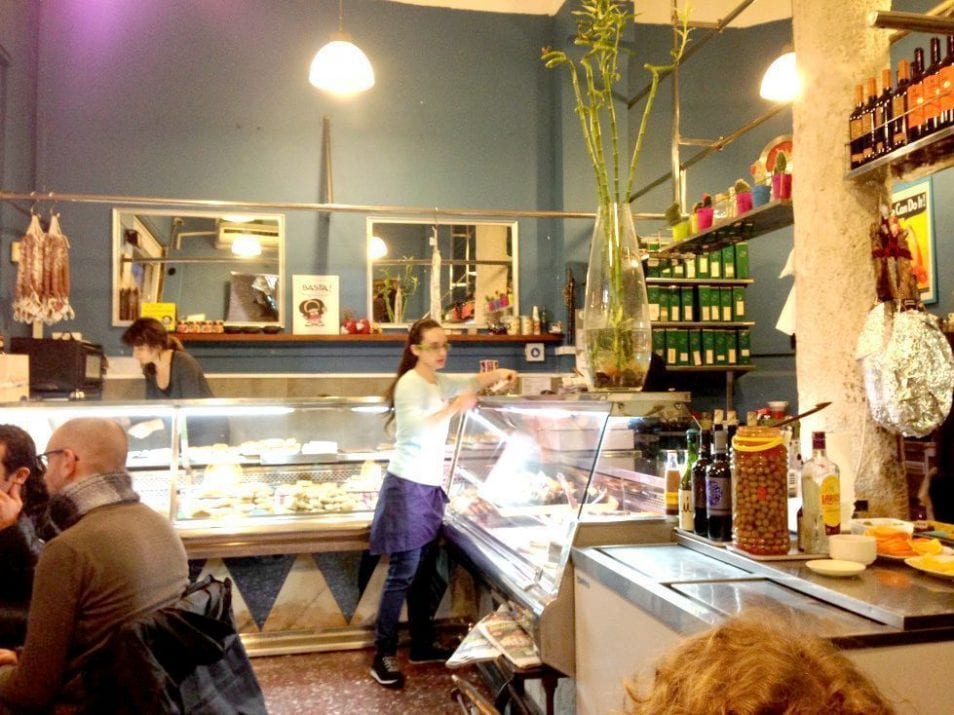 We sat at a table to have dinner and we were surprised from the amount of people coming in to buy pies to takeaway for dinner. Incredible traffic! The contents of the pie trays were going down, being filled by trays full of pies, one after another.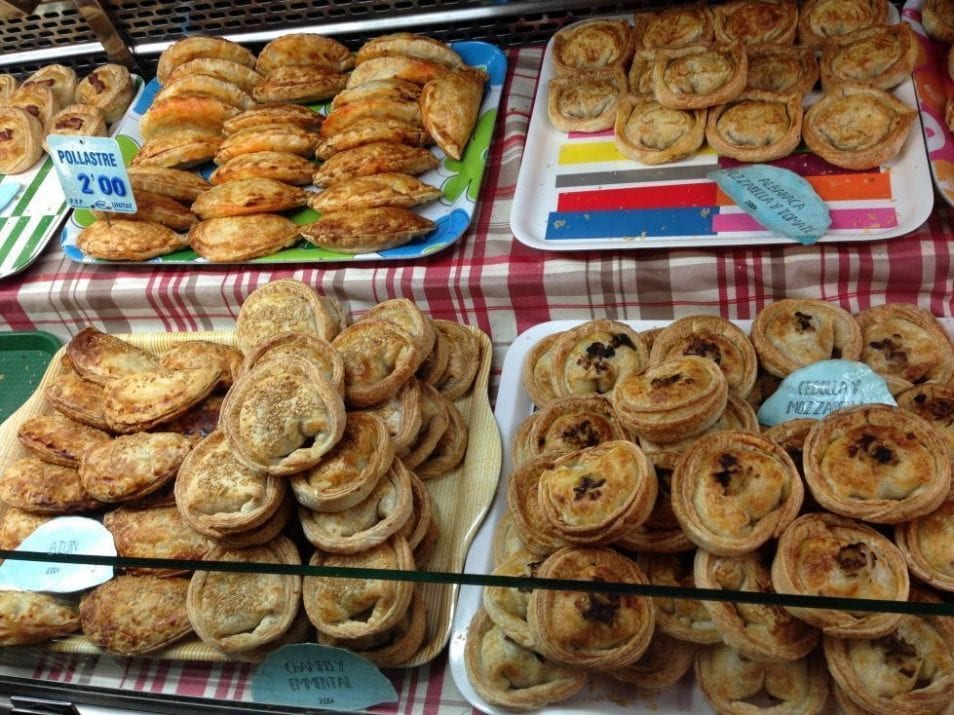 PIES OF VARIOUS FLAVOURS
For dinner, we focused on the main course: Argentinian pies, delicious and well priced (2 euros each).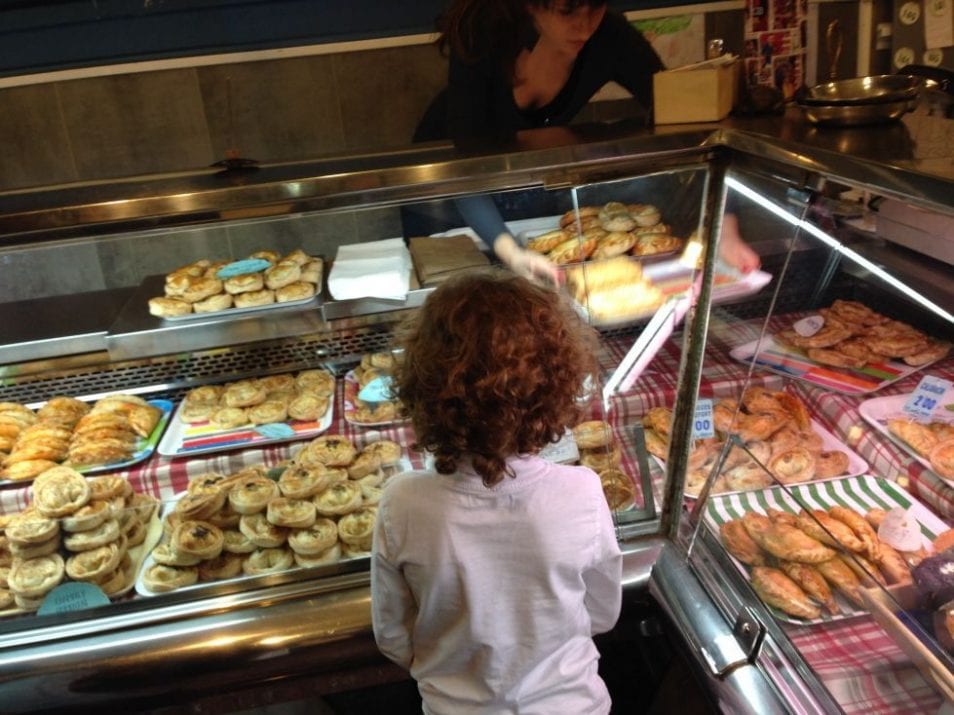 For the girls, we ordered some pies with ham and cheese, and some with zucchini, to play it safe.
The adults, we risked with different flavors, and we were right: meat and spicy eggplant pie. Spinach pie. Asparagus pie with cheese. And we also wanted to try the meat pie with pumpkin and brown sugar.
At the other tables they were ordering  potatoes with melted cheese and some very original sandwiches which looked delicious!
TERRACE WITH AMBIENT
Rekons is a place for having lunch, dinner, takeaway, or to come during the weekend to have the vermouth and enjoy the sun on the terrace with the family. Good discovery!
REKONS URGELL
Comte de Urgell, 32, 08011 Barcelona
Tel. 934 24 63 83