Your kids will love to know that in Barcelona there is a patisserie serving Dorayakis, Doraemon's favorite food.
This cake shop is called Takashi Ochiai and is located on Calle Urgell, corner with Consell de Cent in Barcelona.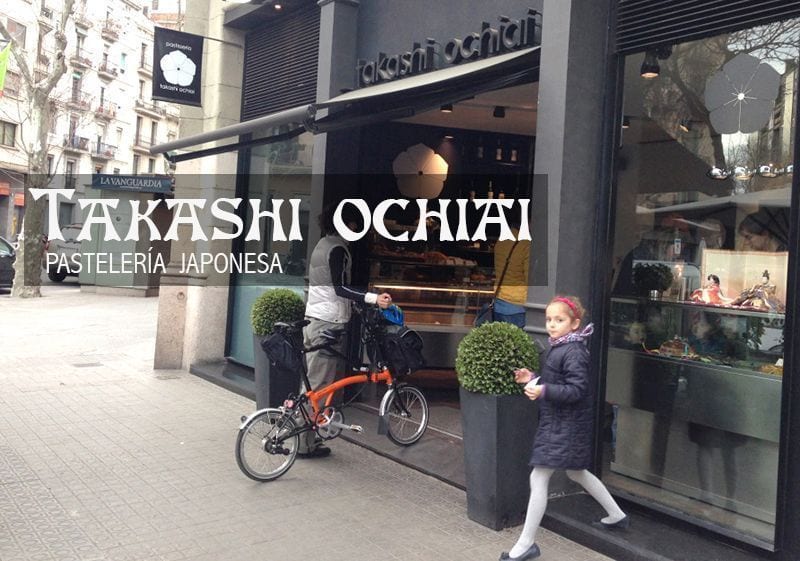 We went with a group of friends and children to have our evening snack and try the delicious Dorayakis, which were a great success among the kids!

A Japanese legend says that the first dorayaki was made when a samurai forgot his gong (dora) after leaving the house of a farmer where he was hiding. The farmer used this gong to fry the donuts, hence the name Dorayaki.
Although for its flavour it may seem chocolate, Dorayaki is filled with sweet bean or chestnut paste.
TOP LEVEL PATISSERIE
Apart from offering the authentic dorayakis, Ochiai is one of the best cake shops in Barcelona, ​​where you can have a delicious breakfast or snack.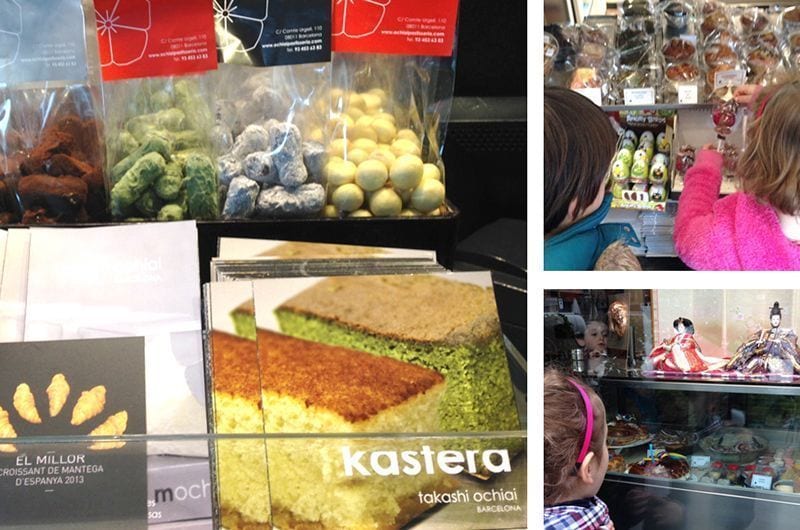 We can try all the delicacies offered by the fine Japanese pastry, including the famous Mochis (typical cake dessert in many Japanese restaurants).
In Takashi Ochiai they have an outdoor terrace with several tables (where we sat), and inside they also have a spacious cafe.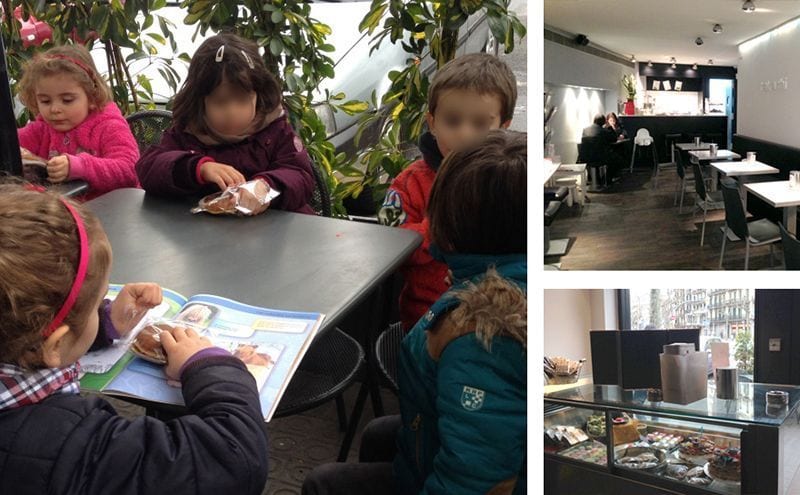 AWARD FOR BEST ARTISAN CROISSANT
 If you want a "traditional" breakfast or snack, you can try an Illy espresso coffee, served with a delicious artisan croissant. In 2013  Ochiai won the award for the best artisan butter croissant of Spain, awarded by the School of Patisserie of the Union of  Barcelona.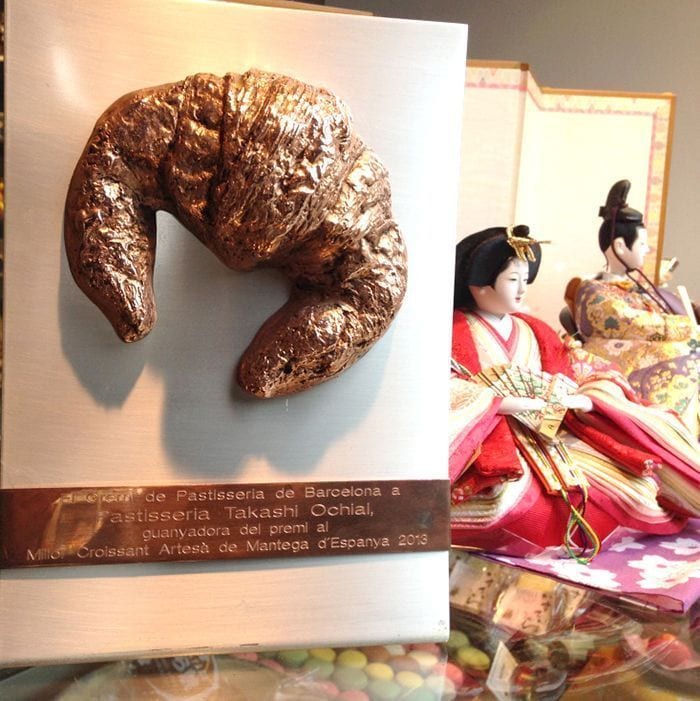 ATTRACTIVE DISPLAYS WITH JAPANESE SWEETS
The window shop of this bakery is a burst of sophistication and detail, something that characterizes Japanese culture and draws the attention of children and adults.

Since 1983, the master confectioner Takashi Ochiai and his team offer in Barcelona a selection of Japanese cakes, as well as typical traditional cakes, as you can see in the photos.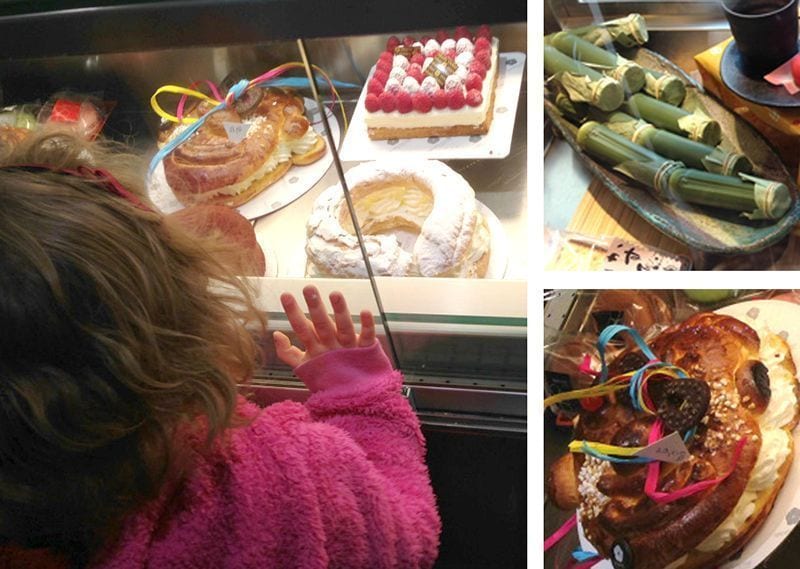 If you have a dinner or a meal and you have to bring the dessert, do not hesitate and come to Ochiai. You will make a really good impression.
PASTELERIA TAKASHI OCHIAI
Comte d'Urgell, 110. 08011 Barcelona.
Tel. 934 536 383.
web