With this current situation, it's time to be at home and one of the perfect plans is watching films with your family. We know that Disney movies are a classic but if you are looking for a different film to watch with children, here we recommend some that we liked a lot. If you know others … leave us a comment so we will expand the list and we will have a fun family film session. Here are some of our recommendations:
65 FILMS TO WATCH WITH KIDS
FILMS BASED ON REAL FACTS
THE BOY WHO HARNESSED THE WIND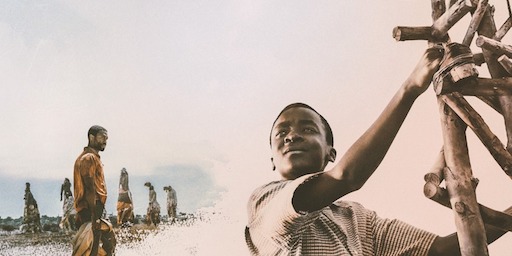 William is a 13-year-old boy who lives in rural Malawi. There, economic conditions have worsened due to bad weather. To save his people from famine, this young man with a curious mind will be inspired by a science book to build a wind turbine. With that mill, his community will be able to irrigate the crops. Based on real events.
Recommended age: 13+ (Although we have seen it with children of 7 and liked it a lot)
THE AFRICAN DOCTOR
In 1975, Seyolo Zantoko, a brilliant Congolese doctor manages to escape happily from the dictatorship and moves with his family to a French village where everyone will suffer culture shock. When he arrives in Marly-Gomont, people are scared because they have never seen a black person, but Seyolo is determined to fight and will do everything he can to gain the trust of the villagers.
Recommended age: 7+
3. LA REINA DE KATWE
Phiona Mutesi, a young Ugandan chess prodigy. With 11 years she won the youth championship of her country. Shortly after, she was able to leave Uganda for the first time to go to a tournament in Sudan. She was able to compete in the World Olympics of the discipline.
Recommended age: 7+
4. PELÉ, EL NACIMIENTO DE UNA LEYENDA
Pelé, the birth of a legend is about the youth of the Brazilian soccer player and his rise to stardom, as well as his leadership in the team that won the 1958 World Cup. It is the story of a boy who championed the hopes and dreams of all a country by leading the Brazilian team to its first World Cup, thus becoming a legend.
Recommended age: 10+
FILMS WITH PERFECT VALUES TO WATCH WITH KIDS
5. WONDER

August is a boy who was born with a facial deformity problem. This has prevented him from attending public school up to fifth grade, but the time has come for him to do so. Being integrated is not going to be easy, but August will do his best. A film about the differences between people, integration and respect.
Recommended age: +7
6. CAMPEONES
A fun movie that talks about diversity, effort and self-improvement. A story that marks and does so with a fun and very close message. Marco is a professional basketball coach who has the obligation to coach a team made up of people with intellectual disabilities. What starts out as a difficult challenge will eventually turn into a life lesson.
Recommended age: +7
7.  PAY IT FORWARD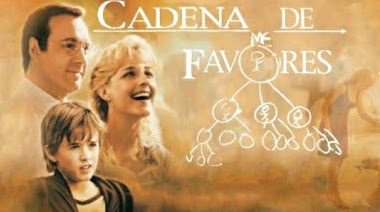 A teacher asks his students what they could do to change the world around them. Trevor, one of them, decides to create a chain of favors in order that it never breaks. A very beautiful film with a very powerful message, even if it is a little sad.
Recommended age: +10
CLASSICS FILMS TO WATCH WITH KIDS
8. ANNIE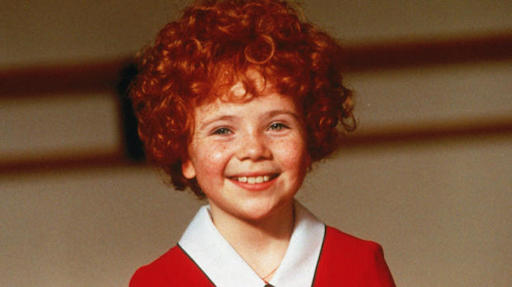 Annie is a little orphan who lives in an orphanage under the merciless gaze of Miss Hannigan, a malicious woman who has a deep hatred for the girl. The chance and stubbornness of Annie makes her path cross that of the millionaire Oliver Warbucks. This encounter will change their lives forever. On Netflix you can find the classic and the new version. We both like them despite being somewhat different.
Recommended age: 7+
9. HOME ALONE
Kevin McAllister is an eight-year-old boy, a member of a large family, who is accidentally left at home when the whole family leaves to spend their holidays in France. Kevin learns to fend for himself and even protect himself from Harry and Marv, two thieves who set out to raid every locked house in his neighborhood. As soon as his mother misses him, he hurries back to Chicago to get her son back.
Recommended age: 6+
10. MY GIRL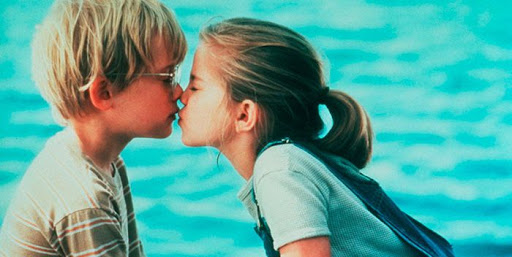 Vera is a girl obsessed with death: her mother has died and her father runs a funeral home. Since she is in love with her English teacher, she enrolls in poetry classes in the summer just to impress him. Veda's father hires Shelly, an expert makeup artist, and soon falls in love with her, but the girl tries to torpedo the relationship.
Recommended age: 10+
ACTION MOVIES TO WATCH WITH KIDS
11. GHOSTBUSTERS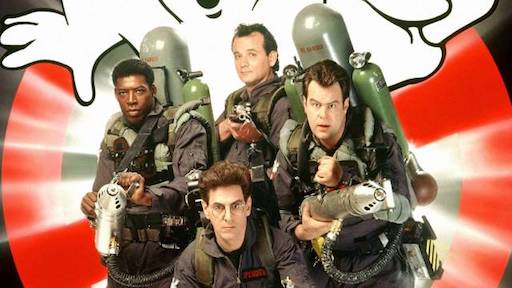 A typical film that they will surely like too. Ghosts exist. Many times the spirits are trapped in this world, becoming dark beings whose only goal is to make life impossible for the living. That is why three expert doctors in parapsychology decide to create a company called "Ghostbusters" to get rid of these annoying beings.
Recommended age: 13+
12. KARATE KID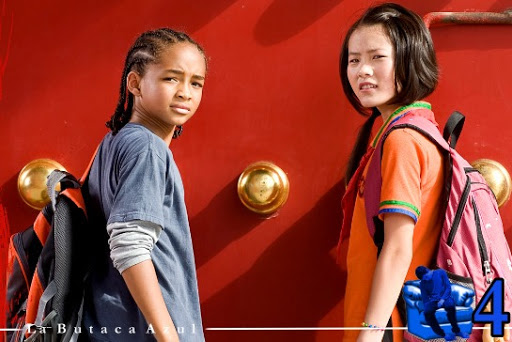 After moving to Beijing with his mother, Dre (Jaden Smith) learned martial arts to defend himself from bullying in this remake of the classic 1984 film. One day, he meets Meiying, a girl of his age who helps him in one of his confrontations with the bully and with whom he establishes a strong friendship relationship.
Recommended age: 7+
13. INDIANA JONES: RAIDERS OF THE LOST ARK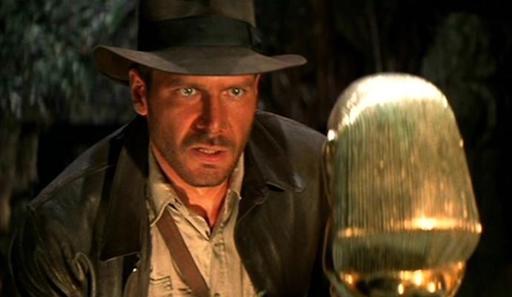 For adventurers. Year 1936. Indiana Jones is a professor of archeology, willing to take dangerous adventures in order to get valuable historical relics. After an unsuccessful mission in South America, the US government tasked him with the search of the Ark of the Covenant, where the Tablets of the Law that God gave to Moses are kept. According to legend, whoever owns them will have absolute power, which is why the Nazis are also looking for it.
Recommended age: 13+
RECOMMENDED FILMS BY YOU TO WATCH WITH YOUR FAMILY
14. MATILDA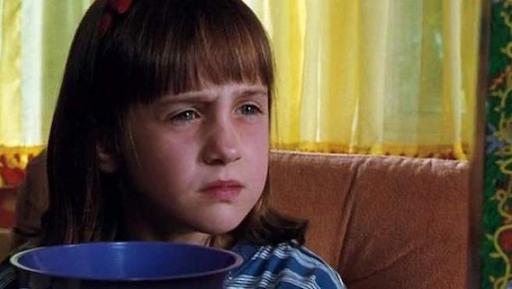 Matilda, a gifted girl whose intelligence far surpasses that of her uneducated family. Her life changes radically when she starts school, where she discovers her hidden powers. She will use them to help herself at certain times, and to punish cruel people like the principal of her school, and her parents.
Recommended age: 7+
15. LA NOVIA CADÁVER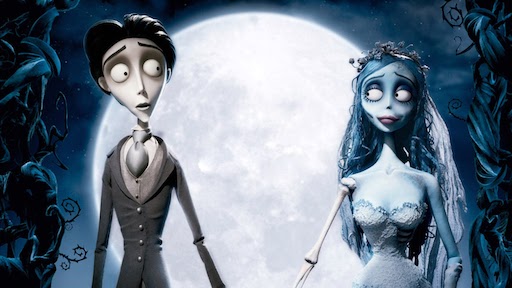 In this story by Tim Burton, Victor is about to marry Victoria, but a corpse bride takes a crush on him and takes him to the underworld. Escaping from the world of the dead to be with Victoria will not be so easy, Emily, the corpse bride, has been waiting for her wedding for many years and will not allow in any way to give up her new husband.
Recommended age: 7+
MORE CHILDREN'S FILMS TO WATCH WITH THE FAMILY
16. "El mejor verano de mi vida vida"
17. Bell & Sebastian
18. El origen de los guardianes
19. Súper 8 y La invención de Hugo
20. Totoro
21. EL BUEN SAM
Romantic comedy in which Kate Bradley (Tiya Sircar), a television news reporter, finds love while investigating the mysterious story of a person who leaves bags of money in other people's homes throughout New York. Determined to discover who this person is who leaves hundreds of thousands of dollars in cash on people's doorsteps, Kate sets out to find the identity of the anonymous Good Samaritan, nicknamed Good Sam, thus turning her personal and professional life upside down. .
Recommended age: 7+
22. PAN: VIAJE A NUNCA JAMÁS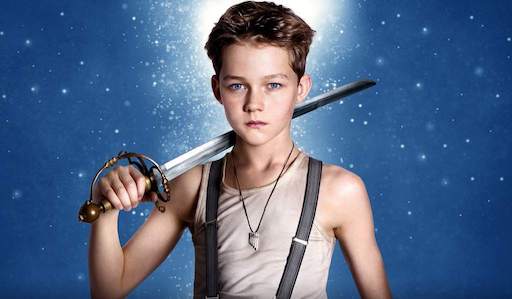 Peter, a rebellious 12-year-old boy, has spent his entire life in a shady London orphanage. During a delusional night, he is transported from the orphanage to a fantastic world of pirates, warriors and fairies called Neverland. While experiencing extraordinary adventures, he tries to discover why his mother abandoned him at the orphanage after he was born. In the company of the warrior Tigrilla and his new friend Captain Hook, Peter must defeat the implacable pirate Blackbeard to save the Never Land and discover his true destiny: to become the hero who will be known forever by the name of Peter Pan. .
Recommended age: 7+
23. Flipped
24. UP, una aventura en el aire
25. Estrellas en la tierra
26. Los chicos del coro
27. Eddie the Eagle
28. CHARLIE Y LA FÁBRICA DE CHOCOLATE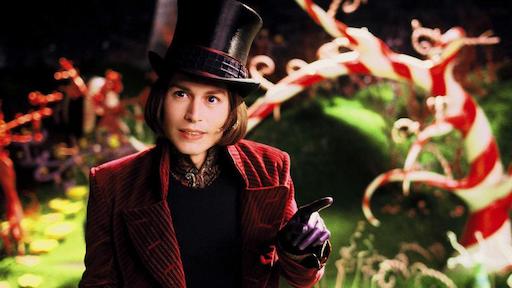 The story of an eccentric chocolatier, Willy Wonka, and Charlie Highmore, a good-hearted boy from a poor family living in the shadow of Wonka's extraordinary factory. Willy decides to launch a world contest so that all those who have found the five golden tickets in the wrappers of the chocolate bars can spend a day in the magnificent chocolate factory. Once inside, they will have the opportunity to discover all its secrets.
Recommended age: 6+
THE WATER HORSE: LEGEND OF THE DEEP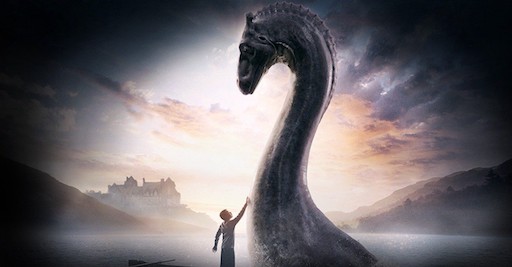 In Scotland, far from World War II, which has raged, young Angus MacMorrow hopes every day to see his father return from the front lines. During one of his solitary walks, he discovers a strange object in which there is a hiding place. He quickly realizes that it is an egg and that the little creature inside will not be long in coming out. Angus and his friend, whom he has named Crusoé, are going to live a thousand adventures and to restore a new spirit to one of the oldest legends in the world, that of Loch Ness.
Recommended age: 7+
30. MY GIRL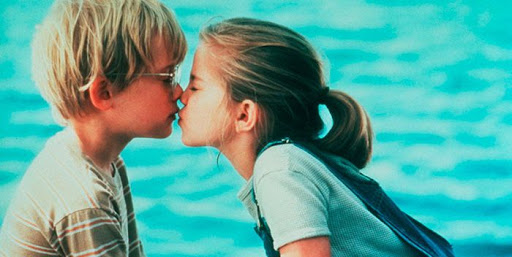 Veda is a girl obsessed with death: her mother has died and her father runs a funeral home. Since she is in love with her English teacher, she enrolls in poetry classes in the summer just to impress him. Veda's father hires Shelly, an expert makeup artist, and soon falls in love with her, but the girl tries to torpedo the relationship.
Recommended age: 10+
31. La guerra de los botones
32. Troop Zero
33. MCFARLAND USA
34. Enola Holmes
35. Coco
36. EL NIÑO QUE PUDO SER REY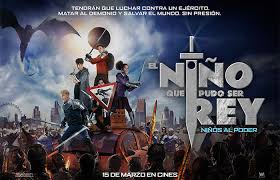 A medieval history in 21st century London. Alex thinks he is a normal boy, until he accidentally finds the mythical sword stuck in the stone, Excalibur. Now Alex must unite his friends and enemies in a group of knights and together, with the help of the legendary wizard Merlin, defeat the cursed witch Morgana, who wants to end the world.
Recommended age: 10+
37. Chiti Chiti Bang Bang
38. La Bruja Novata
39. Los Goonies
40. Sonrisas y Lágrimas
41. Poli de guardería
42. Sra. Doubtfire
43. Doce en casa/ Doce fuera de casa
44. El gato del FBI
45. THE PARENT TRAP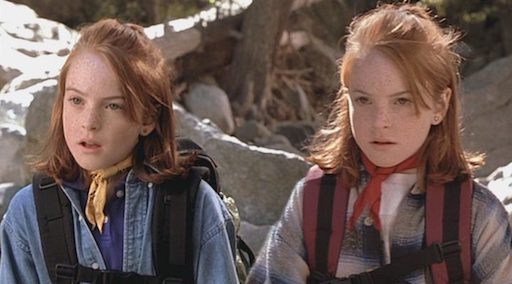 Hallie and Annie, twins who look like two drops of water, were separated shortly after birth due to their parents' divorce. Hallie lives in Napa Valley with her father, who is a winegrower. For her part, Annie resides in London with her mother, a famous wedding dress designer. Neither of them knows of the other's existence, but fate causes them to meet by chance in Maine, at a summer camp. Before going home, the girls devise a plan to reunite their parents, but there is one drawback they did not have: their father plans to marry another woman.
Recommended age: 6+
46. Liberad a Willy I y II
47. El mundo en sus manos
48. La historia interminable
49. Ratatouille
50. Todo el día
51. Regreso al futuro
52. Cariño he encogido a los niños
53. Los hijos del Capitán Grant
54. La princesa prometida
55. Aterriza como puedas
56. Vacaciones en familia
57. 10 días sin mamá
58. Los Martínez y el más allá
59. El príncipe de Zamunda
60. Big, big. big
62. Noche en el Museo
63. Hook
64. Aventuras en la gran ciudad
65. Pollyana
VIDEOCLUBS FOR FAMILIES IN BARCELONA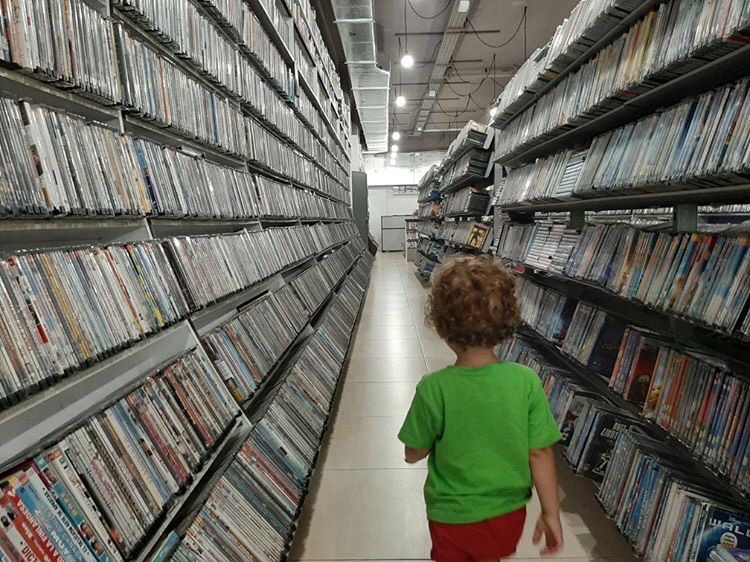 If you are of those who like to rent your movies, you will surely love VIDEO INSTAN, the oldest Video Club in Spain. The ideal place for your children to begin to love the seventh art and become familiar with the language of cinema is called Instan Video. It is the oldest video store in the Spanish state and now, in its rebirth, it has added two new spaces in which to experience cinema with the family: a small projection room and a cafeteria with a games corner. A 3 in 1 movie!
You have all the info in our post: Video Instan Barcelona