Did you know that there is a prize for the Doll of the Year? They are called Dolls Awards of Excellence, the competition takes place in USA and involves the most prestigious designers of dolls, with dolls ranging from under $ 100 to over $ 1,500.
And where you can buy one of those original dolls that win international awards? In Barcelona, ​​in the toy store Xalar.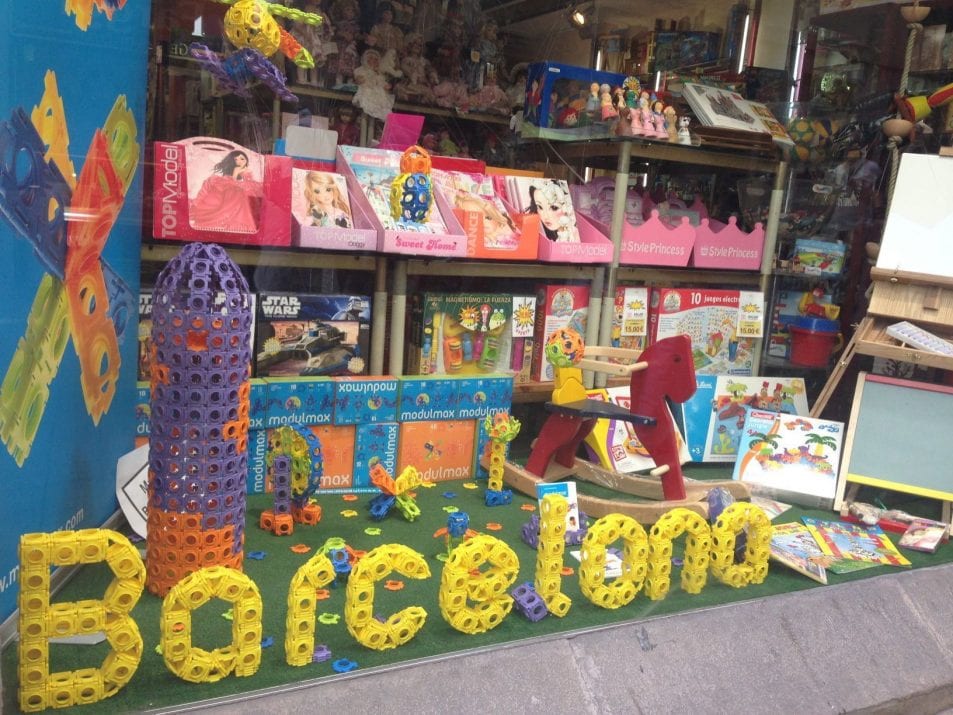 In Xalar Barcelona they are specialists in Collection Dolls, made ​​by the best designers: Anna Carter, Pat Moulton, Kimberly Durden, Petra Jekle or Yolanda Bello (among many others).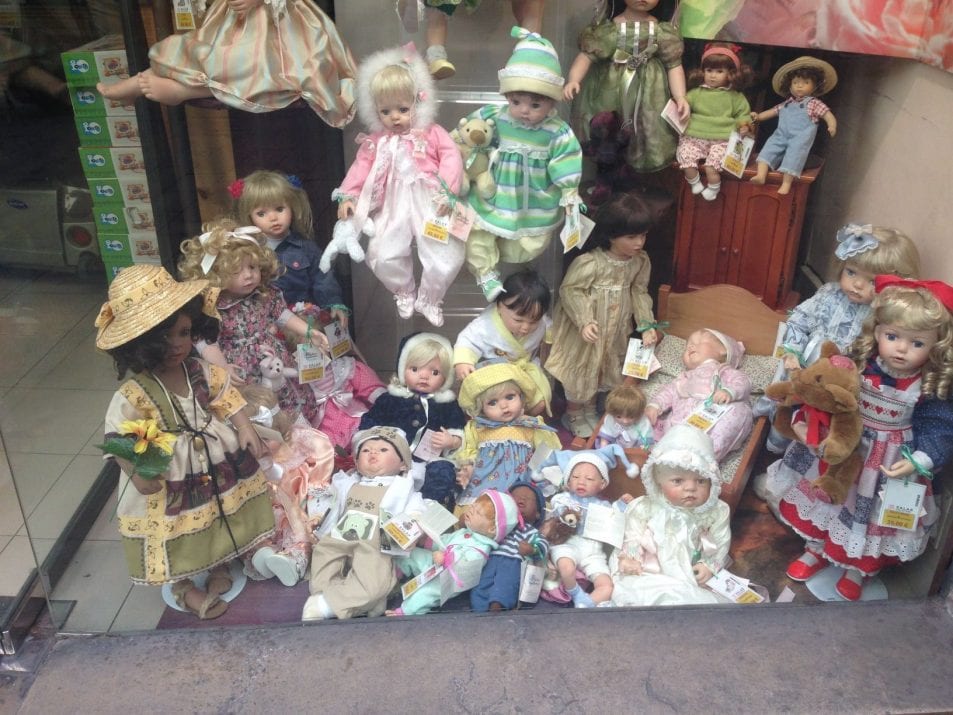 The prices of these dolls range from 35 euros, for example this one of Mary Rebecca, made of fine china porcelain.
This lovely Little Fawn, from vinyl, with a faux dress with tessels and beads, costs around 75 euros.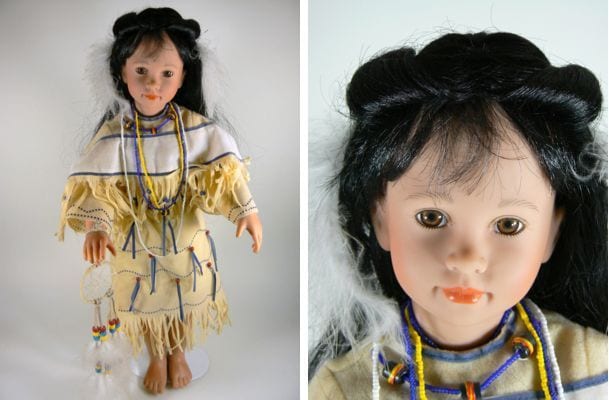 Another doll, called Sleeping Beauty, made of vinyl. A fairytale doll whose price is around 100 euros.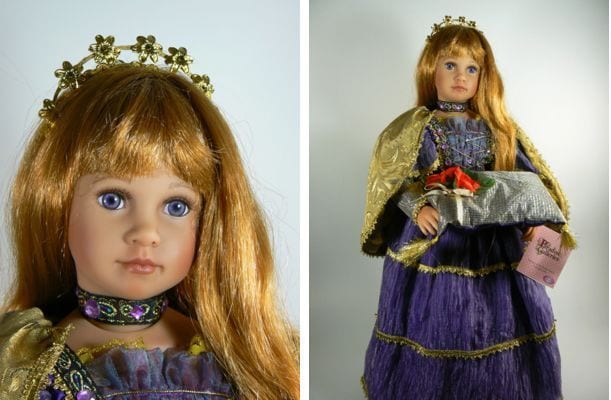 If you want to make a gift of an original and different doll, outside the common like Barbies, Nancies, Bratzt and Barriguitas, Xalar Barcelona is your toy store for these Christmas.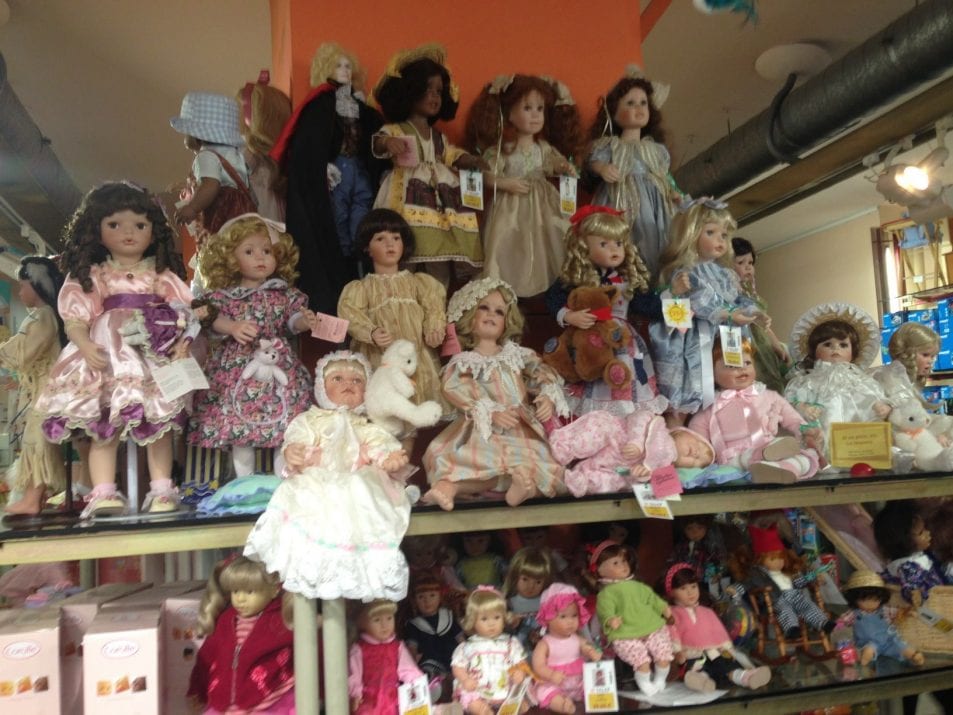 ACCESSORIES FOR DOLLHOUSES
Apart from dolls, in Xalar there is a large area dedicated to accessories for dollhouses.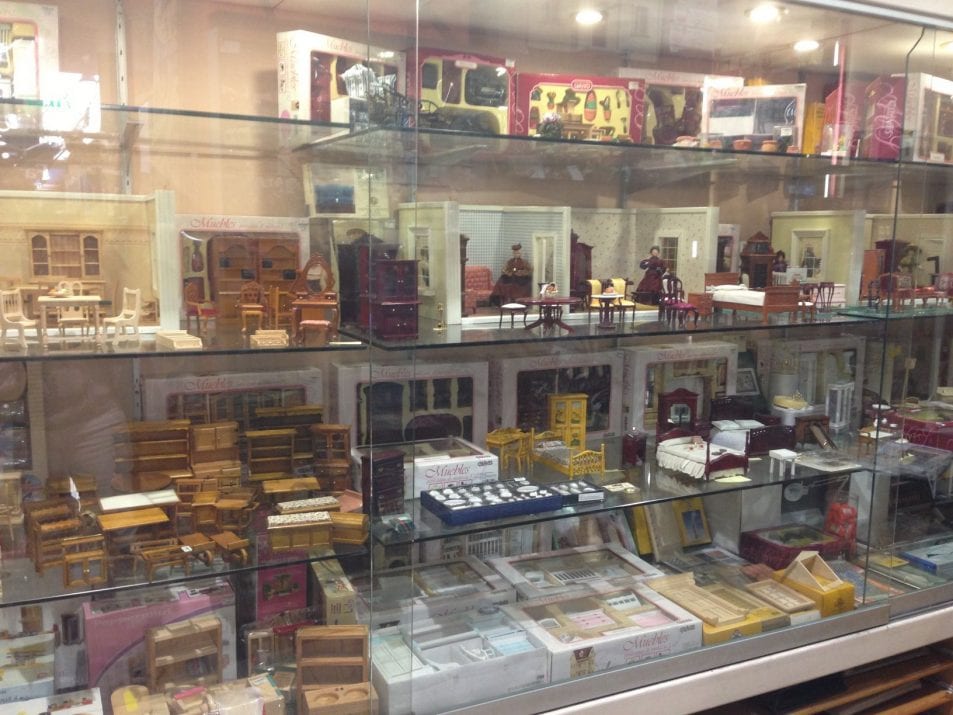 BUILDING SETS

And of course, in Xalar there are many toys considered normal, current and simple like building sets, cars, wooden and  papier mache toys, and the classic kitchenettes and their accessories.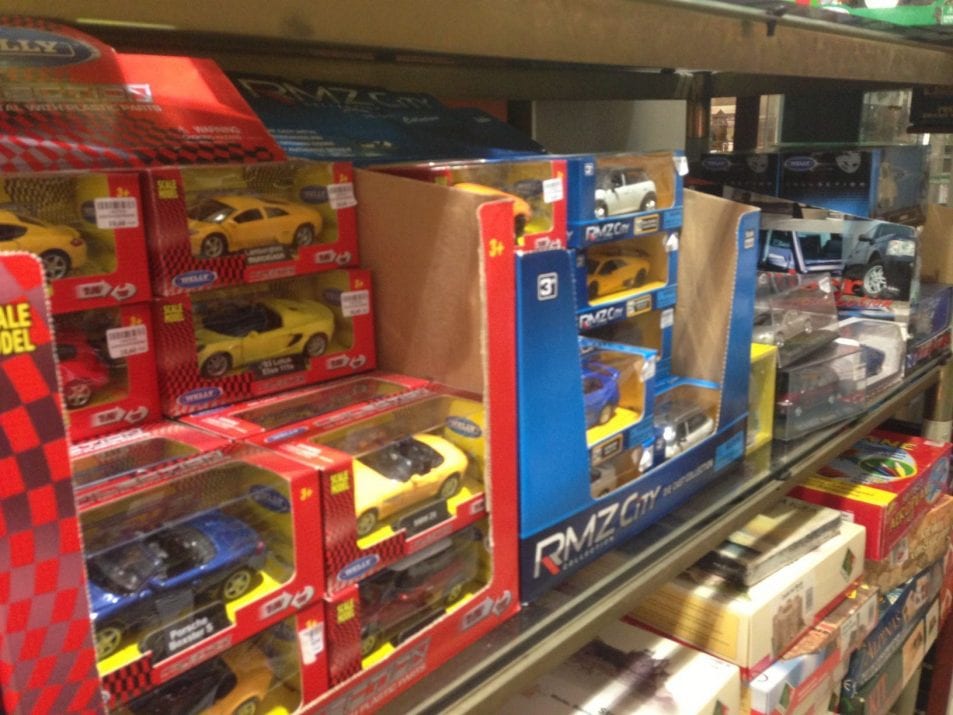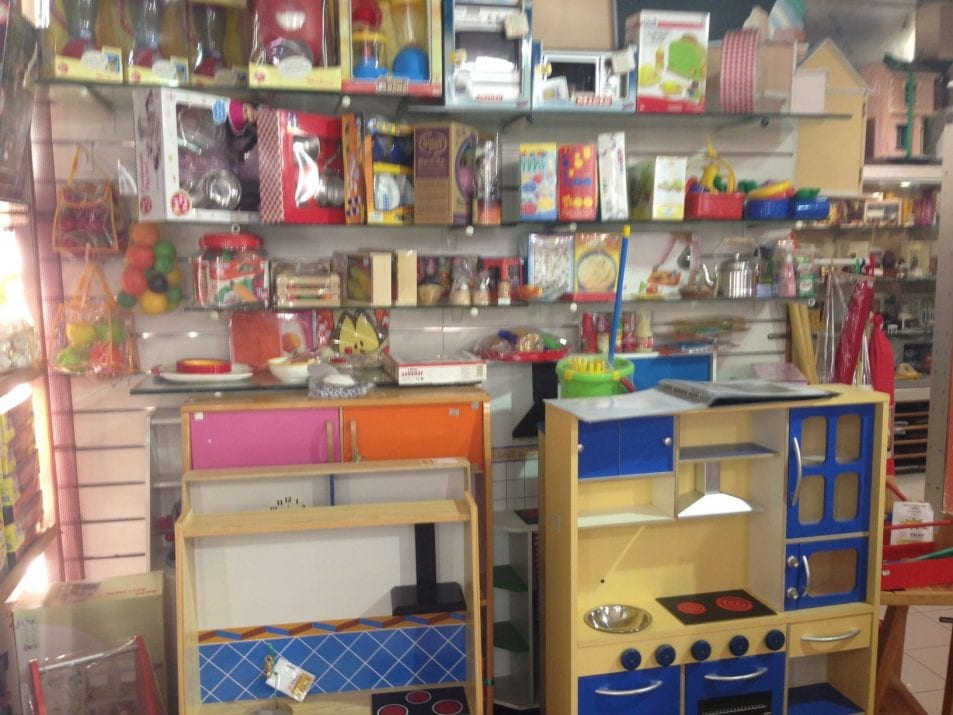 There is also a fairly big area dedicated to fairytales, cutouts, and similar stuff. I bought one of these "Top Model Doggy Colouring book" for my older daughter and she loved it!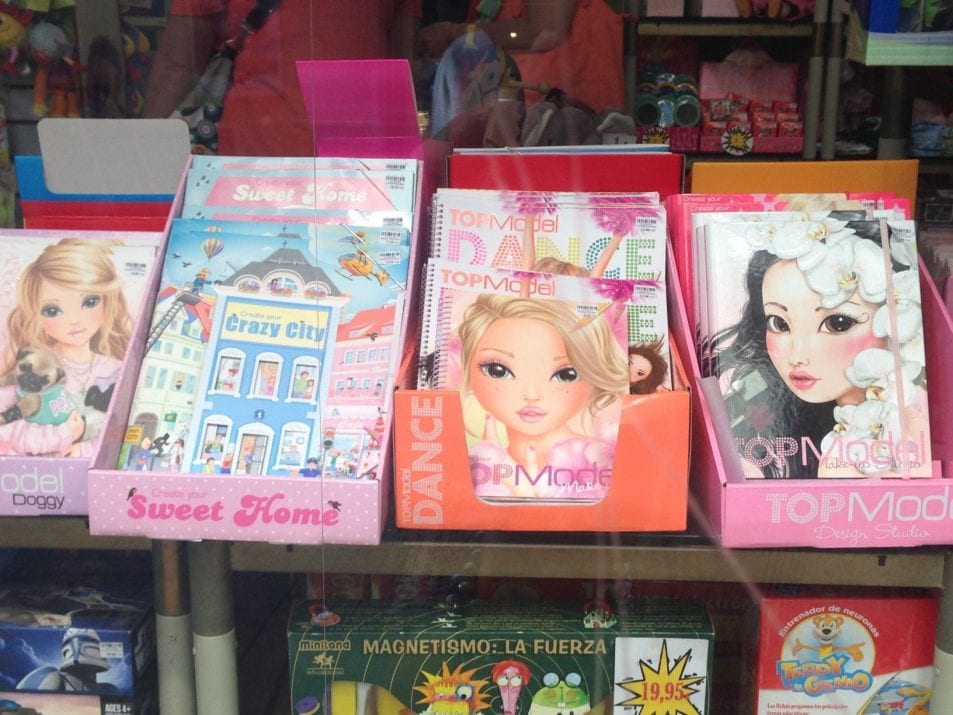 TIN-PLATE TOYS
In Xalar Barcelona they are specialists in tin-plate toys. They come in all price ranges and types: from the most normal, for the children to play with, to these collector´s replicas, limited edition, with its original box, numbered and with its own certificate of authenticity.

Who said that the toys are only for kids? 🙂
XALAR BARCELONA
Baixada de la Llibretería 4 08002 Barcelona
Tel 93 3150 458
Web